As promised in my The Story Behind Our 'Fruity or Floral' Edit blog, here are the delicious smoothie and milkshake recipes to help you feel good on the inside! From exotic tropical fruit flavours, to classic strawberries and banana blends, these are my favourite refreshing and indulgent drinks….
Tropical Fruit Smoothie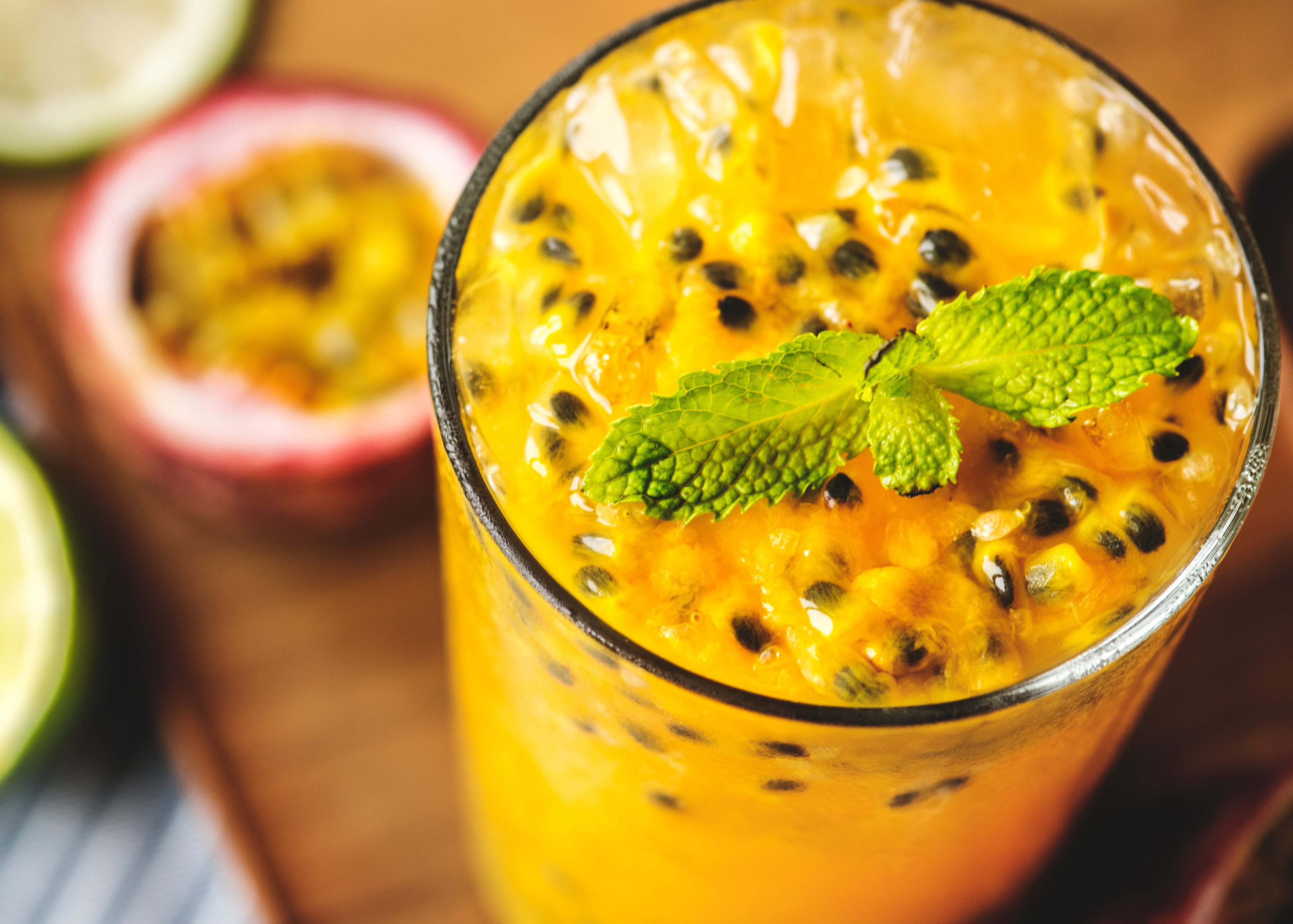 This is my absolute favourite fruit smoothie! It tastes delicious (honestly, my mouth is watering as I write this) and is really quite filling. It makes a great afternoon snack!
You'll need:
1 banana, peeled and chopped (the riper, the better)
200g of frozen, ready peeled and chopped mango (it's much easier than trying to do it yourself)
300ml of orange juice (with or without pulp, your call)
3 passion fruits
Ice cubes
Start by scooping the pulp of the passion fruits into the blender, then add the mango, banana, and orange juice. Blend until smooth. You can then top the drink with ice cubes, grab an environmentally-friendly straw and enjoy. Refreshing!
Banana And Chocolate Milkshake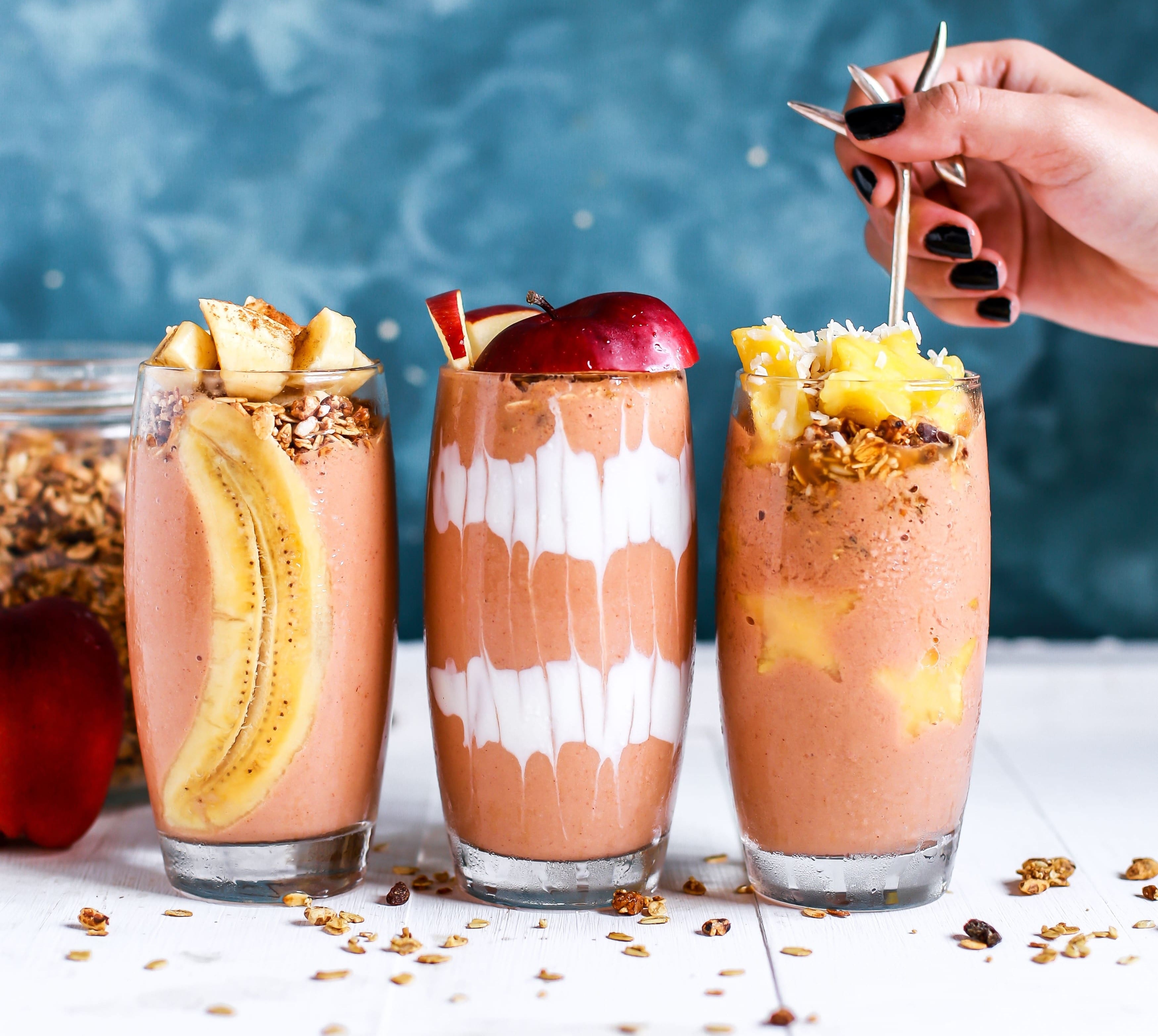 The ultimate indulgence, this is one of the most delicious milkshake recipes I know! I usually have this as a desert on a hot summer's day.
You'll need:
250ml of milk
2 large scoops of chocolate ice cream
1 large banana, peeled and chopped
Grated chocolate to decorate
Blend all the ingredients together to create a smooth, thick and creamy drink. Then pour the mixture into tall glasses, sprinkle some chocolate over the top and decorate with a single banana slice.
Red Berry Smoothie
I love this smoothie recipe because of how easy it is and how good it tastes!
You'll need:
200g of mixed frozen berries (raspberry, strawberry, blueberry and blackberries are my favourite)
1 ripe banana, peeled and sliced
250ml of milk
Pour the milk into the blender, then add the banana and frozen berries. Mix until smooth and creamy, then add some fresh berries to decorate. Stylish and tasty!
Insider Tip: Add 50g of oats to create a filling breakfast smoothie.
Watermelon Milkshake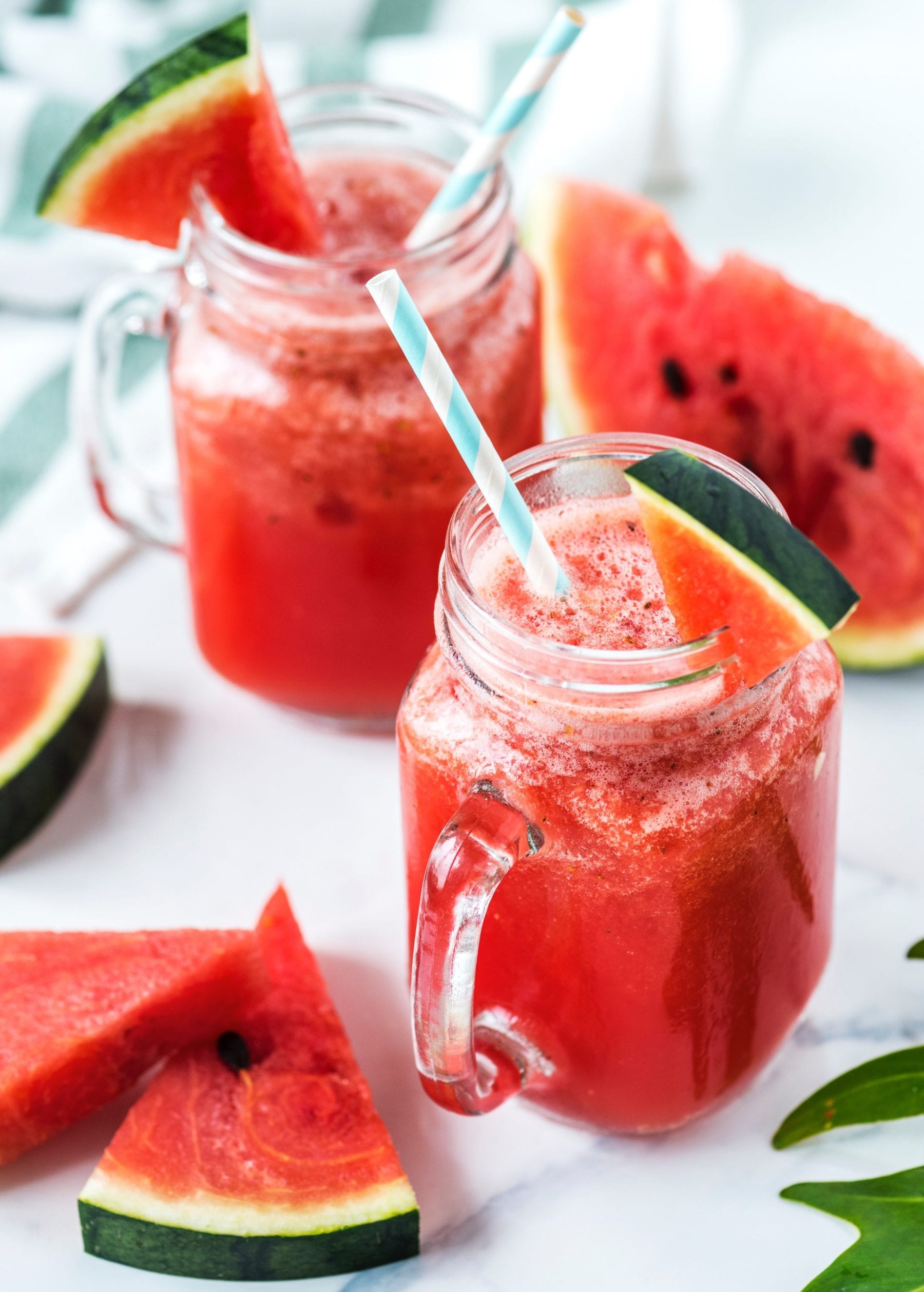 This may sound a little out there, but trust me, it's perfect for the summer months! Bring this out at a garden party in June and it'll be a hit. It looks good and tastes even better!
You'll need:
300g of cubed, frozen watermelon (you'll probably need to prep this the night before)
250ml of milk
1 tsp of vanilla extract
2 tbsp of honey (optional)
Add all the ingredients into a blender, then mix until smooth. You can then serve it in handled mason jars with fresh slices of watermelon on the side.
Kiwi Smoothie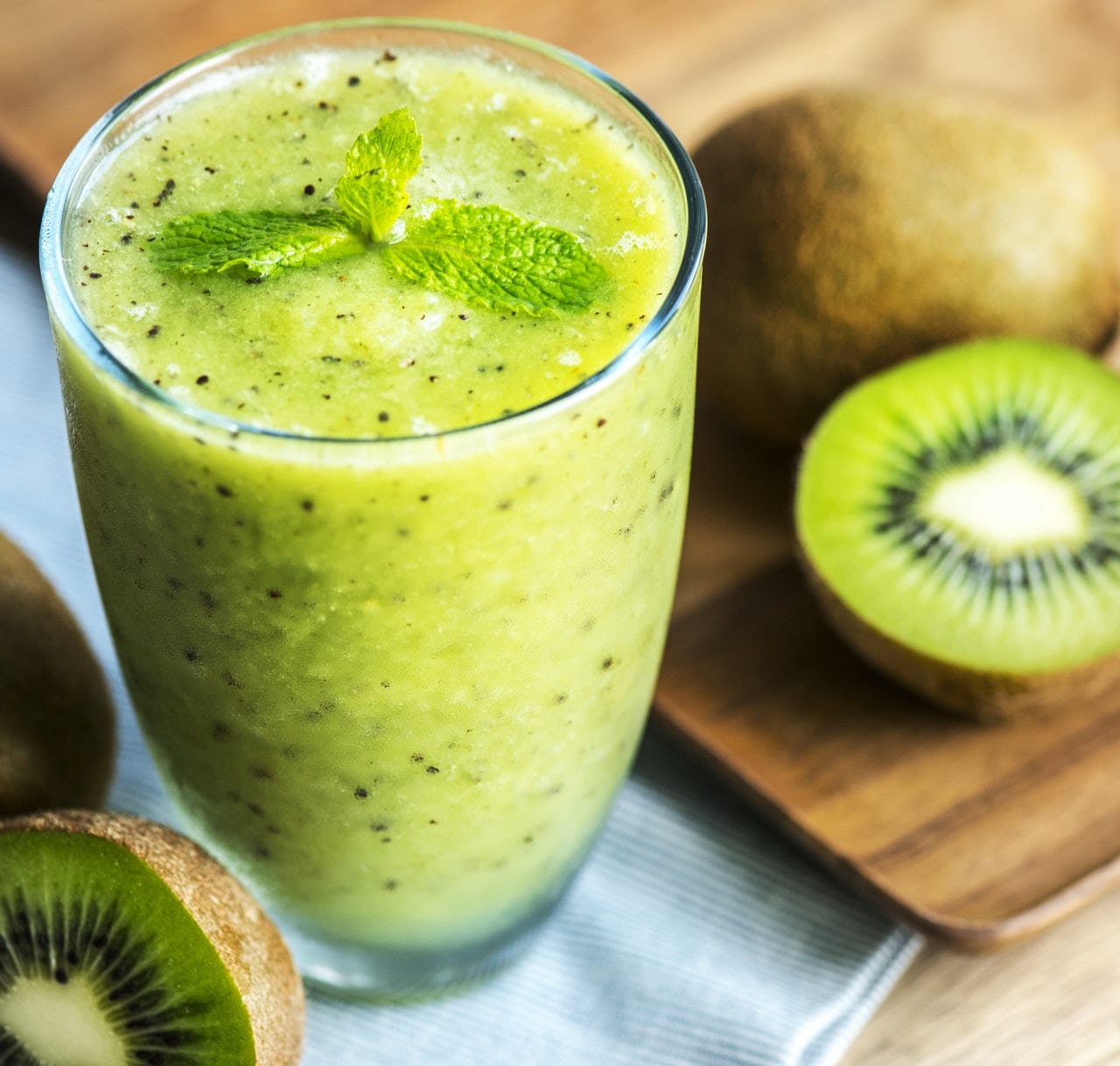 I love the vibrancy of this smoothie! Tangy and simple to make, it's a great way to pack in the vitamins and give yourself a fruity boost!
You'll need:
3 peeled kiwi fruit
100g of frozen mango chunks
500ml of pineapple juice
1 banana, peeled and sliced
Blitz all the ingredients together until smooth then serve in chilled glasses. You can also add a slice of fresh kiwi as a garnish.
And there you have it Glossies, my top five smoothie and milkshake recipes. Feel free to give them a try and let me know which one was your favourite on our social pages!
Join The Glossy Family
Our April 'Fruity or Floral' edit is filled with 5 lusciously-scented products and an extra treat! Bursting with fruit-inspired formulas and blooming with flowery fragrances, it is not to be missed! Subscribe now to receive yours.