As part of our Empowerment campaign, I've been talking to four inspiring entrepreneurial women. You can check out my interview with Scarlett Curtis here, while I'll be chatting to BYBI founders Elise and Dominika later in the month. For now though, allow me to
introduce Georgie Coleridge Cole, founder of SheerLuxe, the very definition of a successful woman.
Georgie is the founder of SheerLuxe, the UK's leading online fashion and lifestyle publisher that features content for the modern woman, covering everything from fashion and beauty to interiors, food and travel.
Hi Georgie, thanks so much for taking the time to talk to me! You founded SheerLuxe in 2007 when you were just 26 years old. What led you to start the business?
I started working on SheerLuxe at the end of 2005. People would often ask me where I bought my clothes from, so I thought I'd write a book about the best places to shop on the high street.
As I was researching the stores I wanted to recommend, I realised that quite a few had online stores. I'd never shopped online at this point and realised there was a gap in the market for online retailers. Companies like ASOS, The White Company and Net-a-Porter existed and quite a lot of small independent retailer were transactional too but most people didn't really know about them.
I decided to create a site that gathered together the best places to shop online. That's how SheerLuxe started: as a directory of the best online retailers, covering fashion, beauty, interiors, gifting….anything that appeals to women.
What were your biggest challenges when starting SheerLuxe and how did you overcome them?
Definitely my age and my lack of contacts within the industry. I'd worked at COTY Beauty for a year after graduation, but I had no fashion or publishing experience.
Knocking on doors and getting them to take me seriously was tough.
Overtime I hope I managed to prove myself worthy. I'm still working to gain contacts today, but ultimately with time you achieve a lot. In the lifetime of SheerLuxe, other businesses have come and gone, and we're still here.
Knowing what you now know and the things you went through to make SheerLuxe a success, what would you tell your 25-year-old self?
I'd warn myself that it's going to take a lot longer to grow the business than I imagined. I thought that in 3 years I would have built and sold a business for millions and I would be sitting on some Caribbean island drinking cocktails. Yet here I still am 12 years later.
Building a successful business takes a lot of time, a lot of hard work and a lot of perseverance.
What's the most exciting thing about working on SheerLuxe?
I still get a kick out of creating content that our readers connect with. I love putting them in touch with new products, unique services and exciting brands.
I love discovering a new brand or product and being able to share it.
We choose our content based on gut instinct: Is that cool? Is that desirable? Is that a good price for the product? Every day you have new questions to create the best new content and result.
Since launching SheerLuxe, what has been your most rewarding memory?
It's hard to choose just one, but relaunching the site five years ago was really rewarding. We started the business as a directory of the best online retailers, but content quickly became a key focus for the business.
We made the decision five years ago to put content at the heart of what we do and take the business beyond products you could buy online.
We started to work with food, health, fitness, restaurants and travel. We then relaunched the site really successfully and traffic the business has been on a strong upward trajectory ever since. That was the beginning of where we are now. It totally paid off.
You have 3 children and run your own company. How do you juggle work and family life?
Juggling motherhood and business is an ongoing balance for all mothers, but loving what you do helps. I have lots of help now too, but it wasn't always that way.
You need lots of support around you and you need to try and justify the investment in help.
When I had very young children and a small team in the office who needed me all the time it was really hard, but now I definitely have a better life-work balance. I try not to work in the evenings or on weekends, and I always make time to go to the gym four to five times a week first thing in the morning.
So many young women look up to you. What advice would you give to aspiring entrepreneurs?
I would say 'just get on and do it', because loving what you do is really rewarding and prevents work from feeling like work. It buys you freedom and flexibility as a mother too.
You're only on this planet once. If you really want to do something, then you owe it to yourself to give it a go.
Mark Zuckberg says 'work quickly and break things'. In the digital world, speed and innovation are key. If you have an idea, just try it. You need to be self-motivated and be prepared to work long and hard. It's not an easy path.
Across our social channels, our Glossy team has been sharing the stories about the people who inspire them most. Who inspires you?
I'm inspired by women who are achieving things, by working mothers, by women with energy and a zest for life.
It's difficult to pick just one person. I've always been inspired by successful women. I'm also lucky enough to have met so many inspiring women over the lifetime of SheerLuxe, women like Emma Brigewater, Natalie Massenet and the inimitable Trinny.
We've also asked our team members what empowerment means to them. Our subscribers would love to know what empowerment means to you.
Empowerment is about realising that only you hold the key to your own happiness.
Life is what you make it and it's up to you to be fulfilled by the path you choose.
At GLOSSY, we strongly believe in the 'look good, feel good' philosophy. Cosmetics can be such confidence boosters. How does makeup and skincare empower you?
When it comes to being empowered by cosmetics, I'm a huge fan of Rodial. Maria Hatzistefanis is a driven and successful female entrepreneur who I have huge respect for. She's created a well-respected and results-driven makeup range. If people haven't tried Rodial yet, then they should do.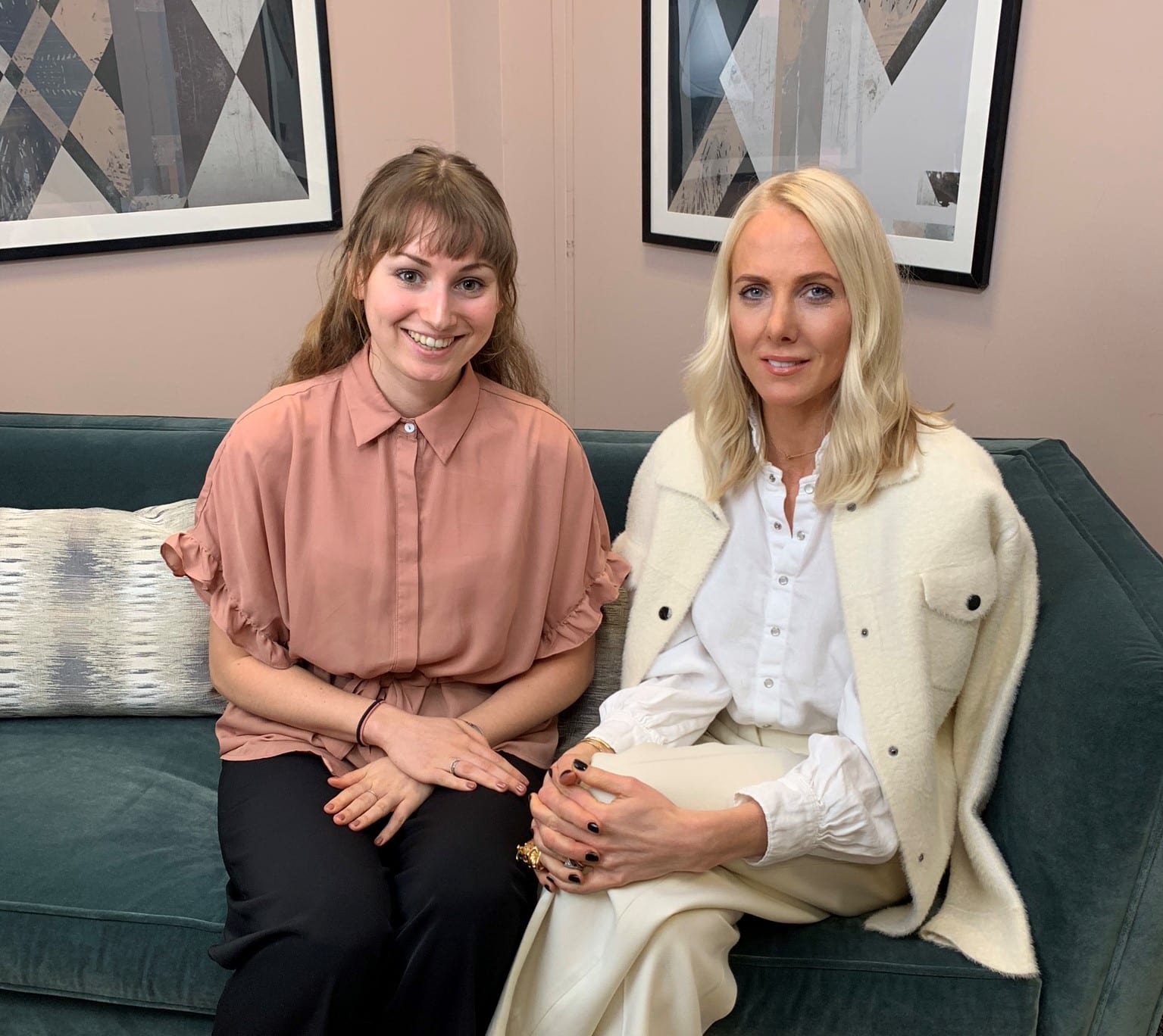 Join The Glossy Family
We've now sold out of our March box, but you can still be part of the Glossy Family! Subscribe now to pre-order your April 'Fruity or Floral' edition. Featuring two special design boxes bursting with fruity fragrances and flowery formulas, it's not to be missed!