Exciting news, Glossies, Luxie makeup brushes has just launched on LookFantastic! As you all loved the fan and contouring brushes in our 'It's All About Love' box, I'm so pleased to tell you that you can now buy more of these iconic vegan and cruelty-free makeup brushes using your GLOSSYCredit.
From individual brushes to full sets, here are the must-have Luxie makeup brushes you should be rushing to buy on LookFantastic…
Introducing The Luxie Perfection Set
I'm no makeup brush expert, so I showed the Luxie brush sets to our resident makeup artist Lucinka. She fell in love with the Perfection Set, talking me through her favourite Luxie makeup brushes in the collection.
Apply Your Foundation With The Luxie 506 Duo Fiber Stippling Brush
Boasting soft, medium density synthetic bristles, Lucinka suggests using this brush to apply liquid foundation and achieve a medium build coverage. Simply pump a little foundation onto the back of your hand, dab the brush into the makeup, then apply to your whole face. Make sure you blend well, creating a smooth and streak-free finish!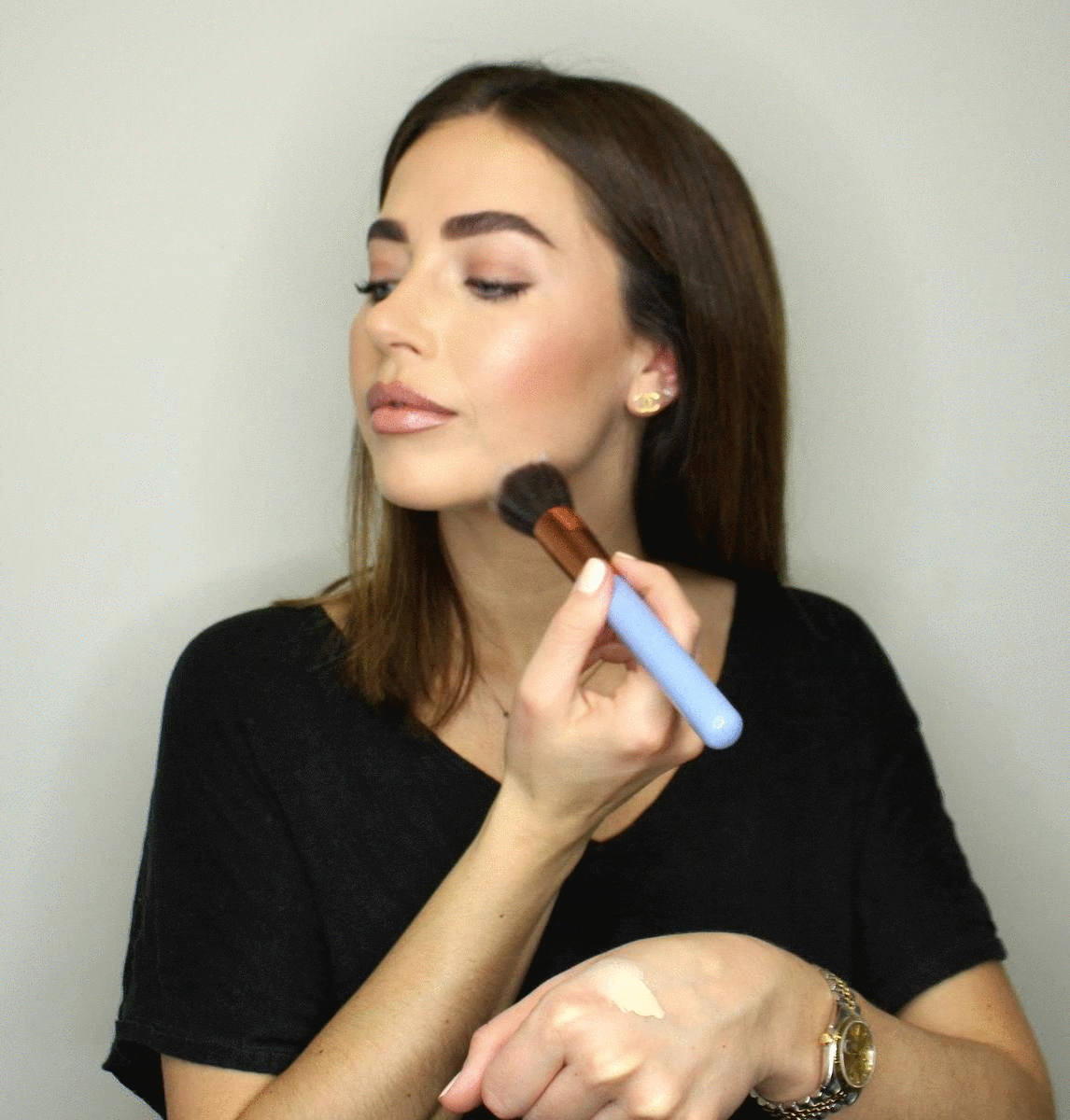 Sweep On Some Blush Using The Luxie 520 Tapered Face Brush
Looking to create a dewy, wind-swept look? Lucinka recommends using this tapered Luxie makeup brush. Large and plump, it's the perfect size to evenly sweep blush onto the apples of your cheeks.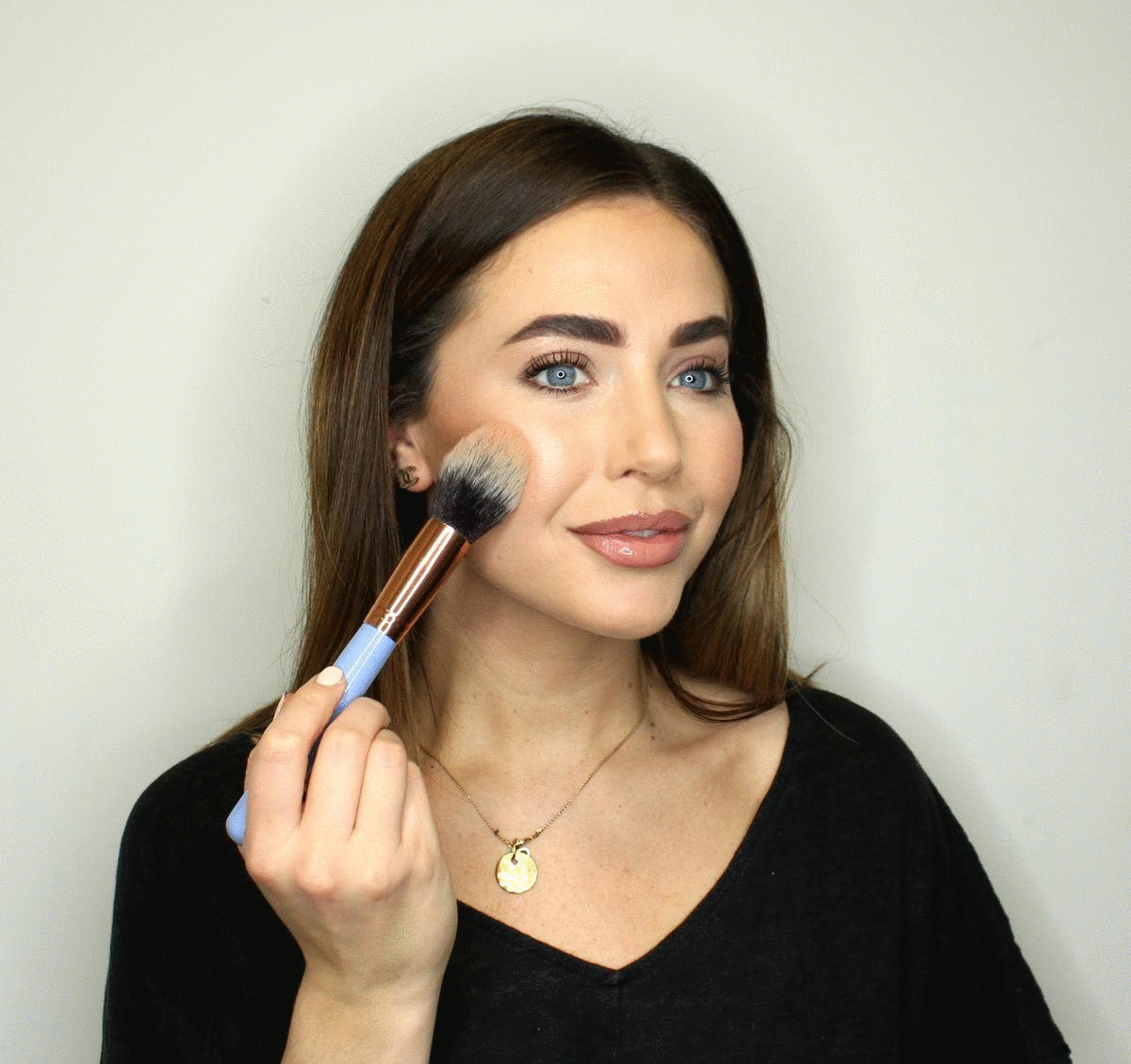 If you really want to up your look, find out how to apply blush to flatter your face shape.
Define Your Features With The Luxie 504 Large Angled Brush
Lucinka loves the precision that this brush offers. She'd used it to contour her face, applying a darker shade of powder to her cheekbones, along her hairline and on her nose.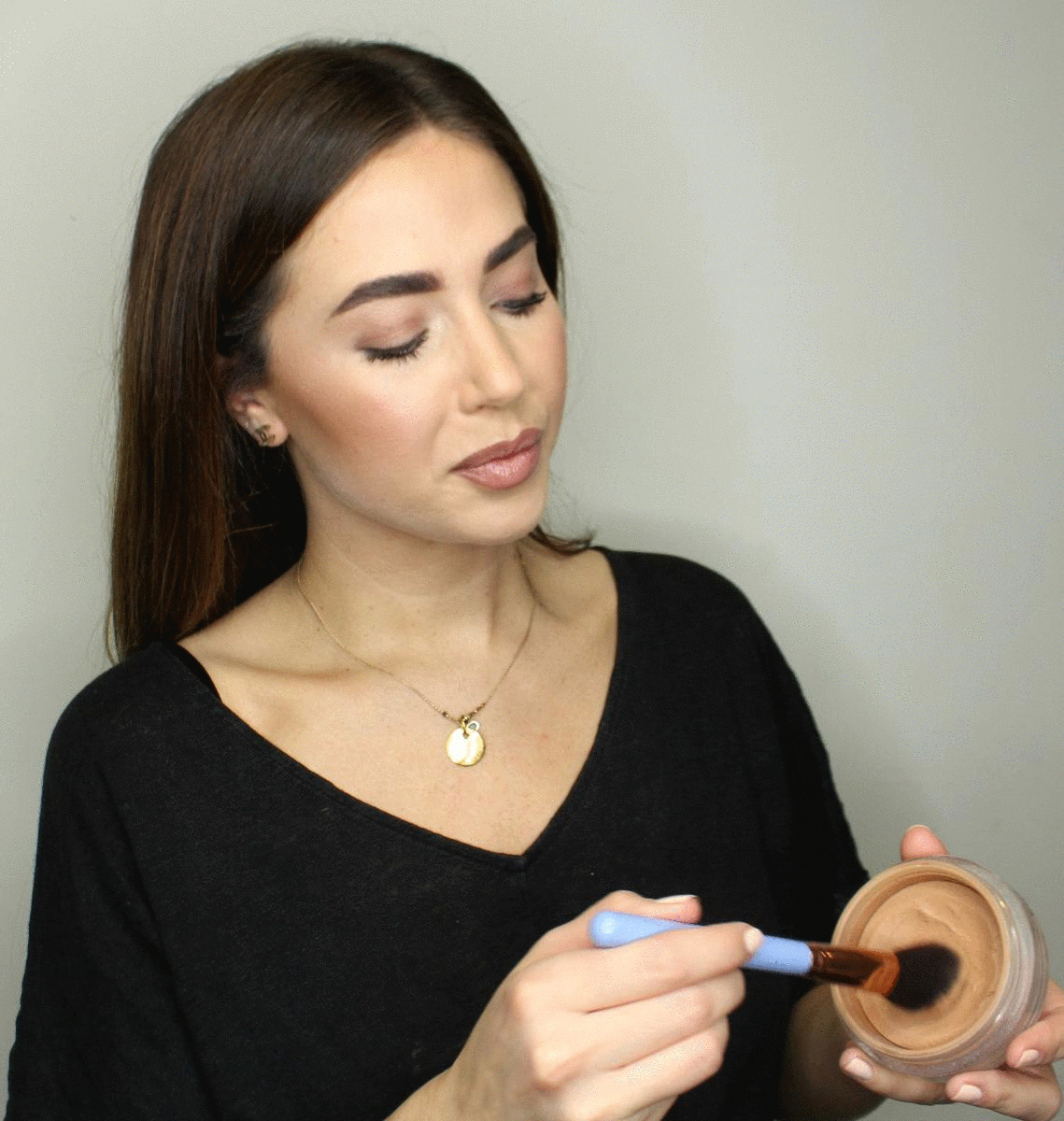 Add Some Shine Using The Luxie 522 Tapered Highlighter Brush
The clue is in the name with this one! Some of you will have received this luscious Luxie makeup brush in your Advent Calendars. Find out how to highlight like a pro using this brush.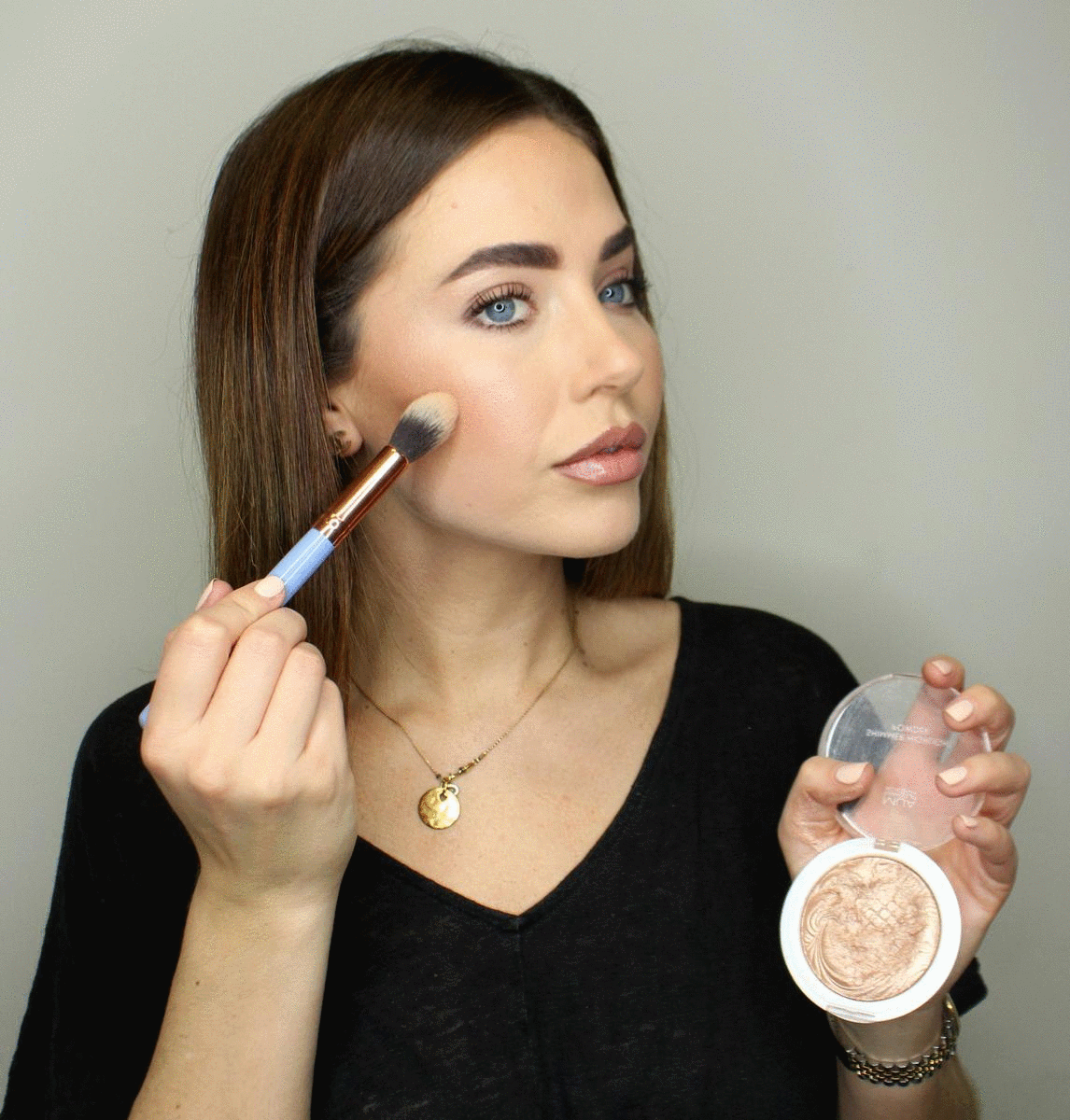 Luxie 215 Small Angle Brush
Beauty expert Lucinka couldn't get enough of this brush. She used it to fill in her brows, to put on gel liner and to apply makeup to her lower lash line. It's a multipurpose all-rounder!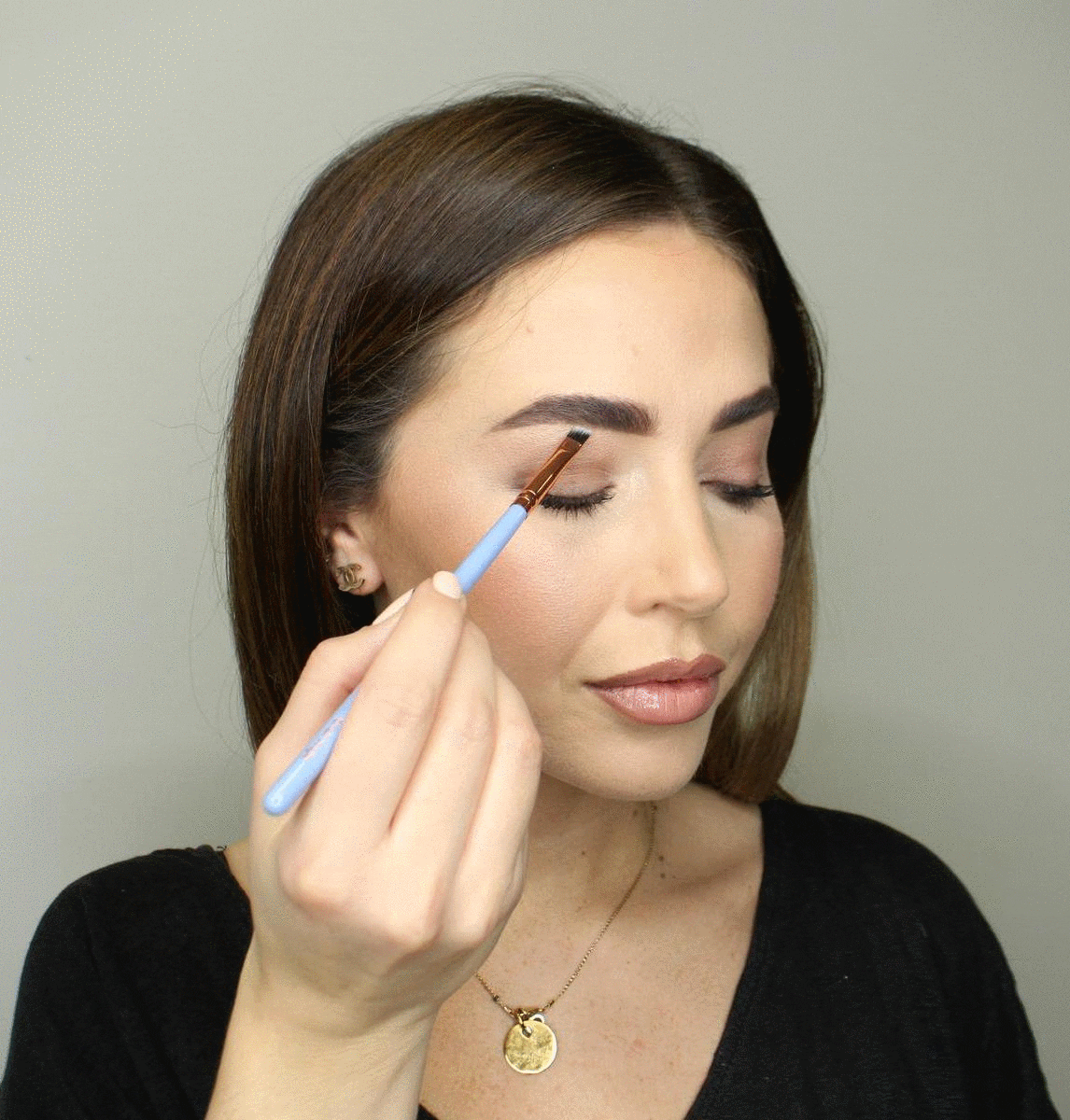 Other Luxie Makeup Brushes In The Set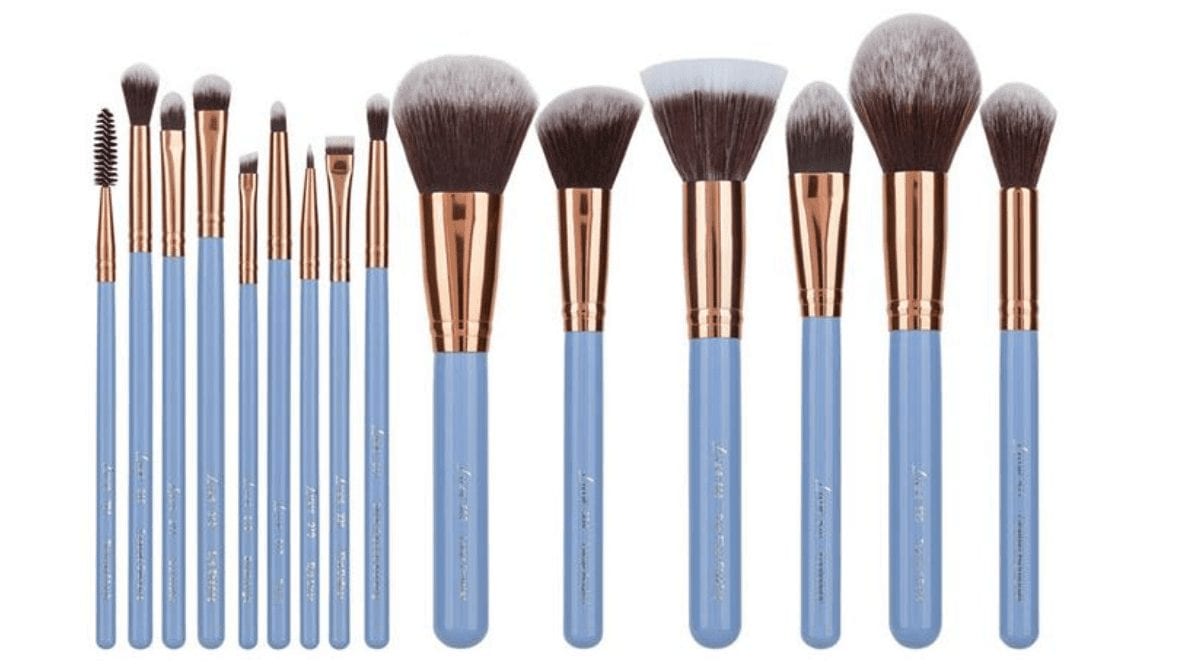 510 Foundation Brush: While Lucinka prefers to use a stippling brush for foundation, she recommends using this flat tapered one to apply smooth, streak-free concealer.
211 Concealer Brush: This concealer brush is small and dainty, making it the ideal size to conceal around your lips and brows for added definition.
213 Eyeshading Brush: Lucinka recommends using this brush for the bulk of your eyeshadow. Just sweep it across your lid for a smooth and even application.
231 Small Tapered Blending Brush: Perfectly sized for blending eyeshadow into your crease, this is a makeup tool must-have.
217 Pencil Brush: Thin and tapered, this makeup brush can be used to smudge eyeliner pencil along your lash line and create a soft, slightly smokey look.
221 Flat Definer Brush: Make your eyes extra sultry with this small, flat-head brush. It's perfect for smudging dark eyeshadow or eyeliner pencil under your lash line.
201 Eye And Lash Spoolie: Because a fresh and clean spoolie always comes in handy
Buy Your Brushes Using Your GLOSSYCredits
Quick reminder, Glossies. You can use your GLOSSYCredits to buy products on LookFantastic, where you'll find all your favourite brands, including MAC, NARS, NIP+FAB and now Luxie Makeup Brushes! Earn up to £10/€14 worth of credits by referring a friend, filling in our product surveys and leaving a product review. Log into your account now to start earning – they add up fast!
Join The Glossy Family
To start earning GLOSSYCredit and receive our monthly boxes, subscribe to GLOSSYBOX! Though we've now sold out of our 'It's All About Love' edit, you can pre-order our March box.