To celebrate our 'It's All About Love' edit, we hosted an amazing event in London earlier this week. Featuring stunning floral displays from Bloom & Wild, our event brought together some of our favourite bloggers and passionate influencers from the brands in our February box. It was a hit!
About Our Valentine's Events
On Tuesday 12th of February, we celebrated our first special design box of 2019 with a Valentines-themed extravaganza at the quirky Clerkenwell Grind bar in London. We invited 30 influencers, including Lucy Wood, Amena Khan, Charlotte Rose, Becca Hermitt, Eltoria, Pegah Pourmand, Charlotte Redington and Gemma Lilly from Style Sisters, Ellie Miller, Debs Stubbington, Demi Donnelly, Hannah Renee, Lucy Flight, Sydney May Crouch, Ellie Jarrett and Nicole Corrales.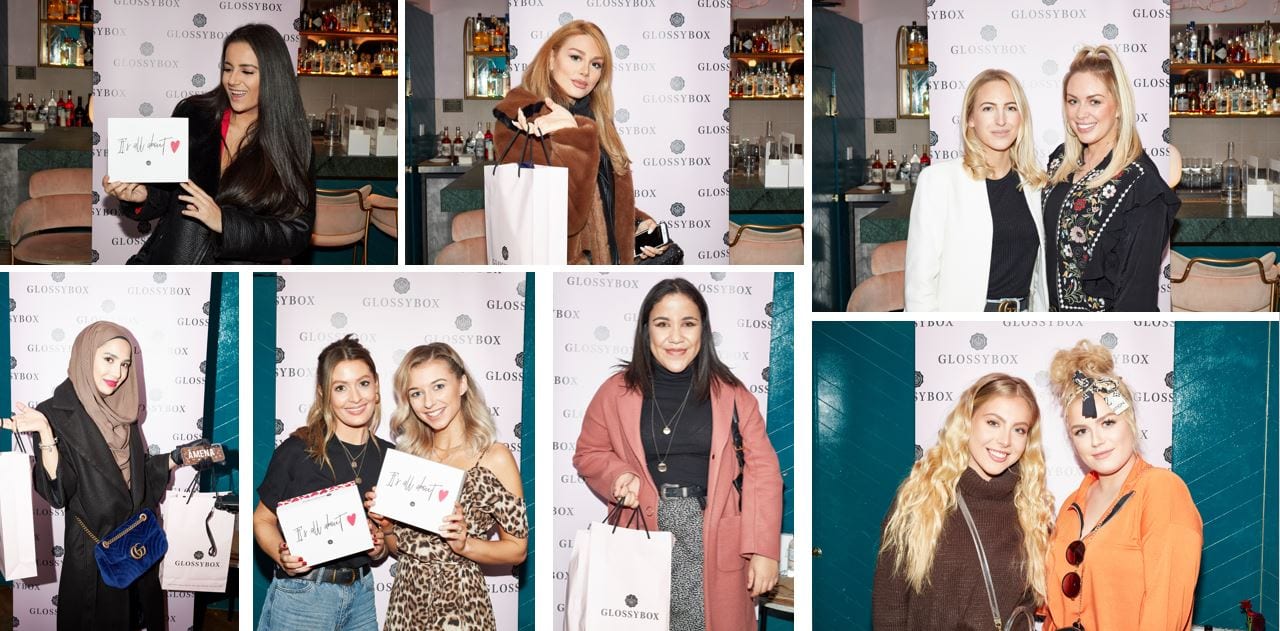 Amena Khan really enjoyed herself at our Valentine's event. She later told us: "The women I met were so passionate and inspiring. We were also introduced to exciting new brands that I hadn't come across before – always good to be able to try new beauty and skincare products. Thanks so much for having me!". It was our pleasure.
I had such a great time at the GLOSSYBOX Valentine's event.
Cocktails, Canapes And Cupcakes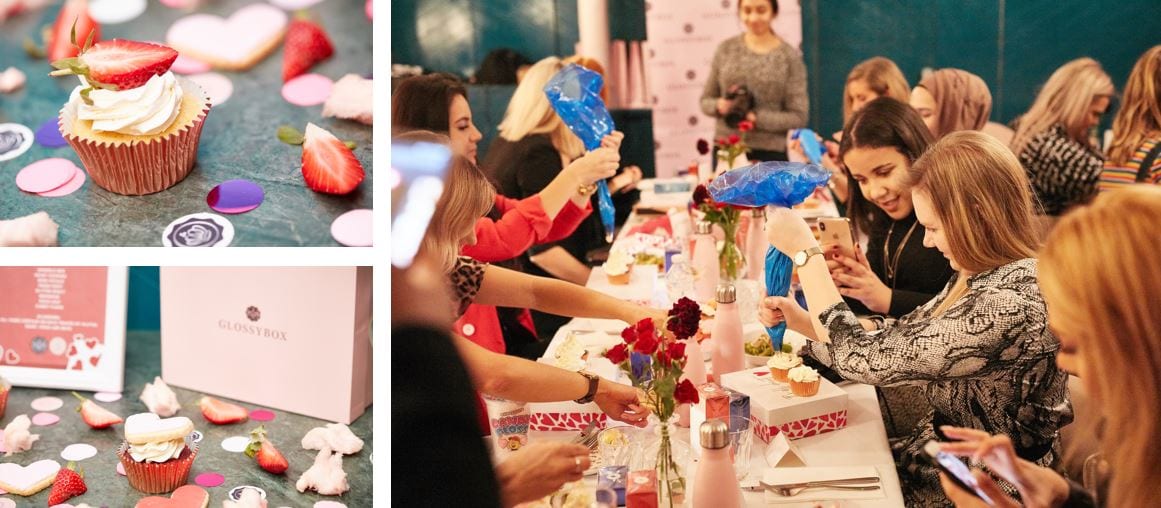 The event kicked off with a quick meet-and-greet, followed by an afternoon of cocktails, coffee and canapes. We also had a lot of fun piping, decorating and personalising delicious cupcakes with Dee from Dee's Basement, a trained confectionery artist based in London. She said: "I had a great time with the influencers and brands, and seeing their amazing cupcake creations made the whole event!". Check out her amazing Instagram @deesbasement here.
Decorating cupcakes with some of my influencer pals – the dream afternoon!
Brand Talks Featuring Vitamasques, Regenerate And Lord & Berry
The afternoon also included talks from various brand ambassadors, including Esme from Vitamasques, Megan Fairhill from Regenerate and Abbi Rose from Lord & Berry.
It was really great to hear from a few of the brands and learn a bit more about their products. Thank you so much for having me💓
It was the perfect opportunity for our guests to get the inside scoop on the brands. The brands really enjoyed sharing their knowledge too. As Megan put it: "It was so lovely to meet you and be a part of the day. I loved it!".
Thierry Mugler also supplied us with several full-size bottles of the Alien Fusion and Alien Man Fusion Fragrances you Glossies got to try this month! The influencers loved it (and you might just have the chance to win the full-sized version at the end of the month in our Editor's Picks *hint hint*).
Nails Inc. Manicures
Nails Inc. were also at our event, offering manicures and nail art designs to all our guests. Meg, our Affiliate and Partnerships executive, said: "Having Nails Inc at the event was such a lovely addition. I absolutely loved the selection of colours that they brought, and the polish always stays intact for longer than any other brands I've tried".
I thoroughly enjoyed cupcake decorating and getting nail tips from one of my favourite nail brands, Nails Inc.

We're so pleased to have had such amazing feedback about the event from both the brands and the influencers who attended. We'll be hosting more events like this throughout the year and we cannot wait!