I traded in bottled shampoo for shampoo bars to decrease my plastic consumption and it's the best decision I ever made. They lather really well, leave your hair feeling just as refreshed as regular shampoo and are great for the environment. Here's why you should make the switch too…
What's All The Hype About?
If you watched Blue Planet II this time last year or caught the latest Attenborough triumph Dynasties, you'll know the importance of recycling and minimising the use of plastic. With that in mind, I've been on the hunt for the best shampoo bars out there – and here's why I'm never going back to bottles again.
Are Shampoo Bars Any Good?
I tried a variety of different shampoo bars by AA Skincare and Friendly Soap, and I have to say, I'm obsessed.
Shampoo bars:
Smell luscious,
lather really well,
control how much product you use, and
keep your hair cleaner for longer.
That's right! Not only do they lather really well (dare I say better than most bottled shampoos I've used), but you can easily control the quantity of shampoo you use.
Shampoo bars keep my hair cleaner for longer!
Usually, by the end of the second day, my hair is just screaming for some TLC. With shampoo bars, though, I can easily go three days without having to wash it. Now, don't be too quick to think 'ew gross'. Washing your hair less often is actually beneficial. You strip fewer healthy oils from your scalp and don't dry out your locks.
Insider Tip: To make your bar last even longer, leave it to dry on a soap dish or by an open window. This will allow the bar to dry fully and consequently last longer.
Why Should I Use Shampoo Bars?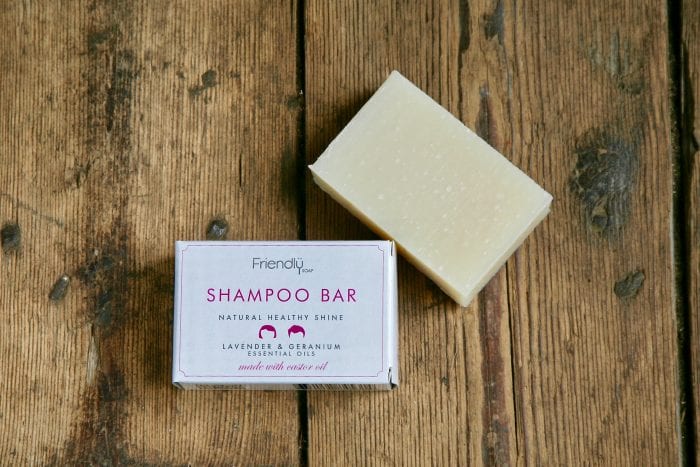 A convenient size: Unlike bulky bottles, shampoo bars don't take up a lot of space. Their compact size make them the ideal travel partner (I slip mine into my gym bag).
Small but mighty: Not only are they much smaller than bottles, but shampoo bars actually last up-to three times longer than an ordinary bottled shampoo (I accidentally put one of mine in a two-and-a-half-hour washing machine cycle and it's still going strong!)
Eco-friendly: With no plastic packaging, these shampoo bars are environmentally sound.
What Is The Best Shampoo Bar?
Hopefully I've awakened the eco-warrior in you. If you want to join me in my resolution, all you need to do is find the right shampoo bar for you. I'd recommend:
Explore the full Friendly Soap range here (they're cruelty, paraben and palm oil free, as well as vegan!) or check out the entire AA Skincare collection (they're natural and cruelty-free!).
Join The Glossy Family
Due to incredible demand, we've now sold out of our January 'Beauty Resolutions' edit. You can still be part of the Glossy family though! Subscribe today to pre-order February's box. It includes a luscious HUDA Beauty Lip Contour you won't want to miss! #StayGLOSSY