Whether you're looking for Christmas present ideas for your mum, sister, daughter, friend, partner or in-laws, this gift guide for her has got you covered. Whatever your budget, I've found the perfect gift that she'll love.
Christmas Present Ideas For £75 Or Less – Ecooking Derma Roller And Clay Mask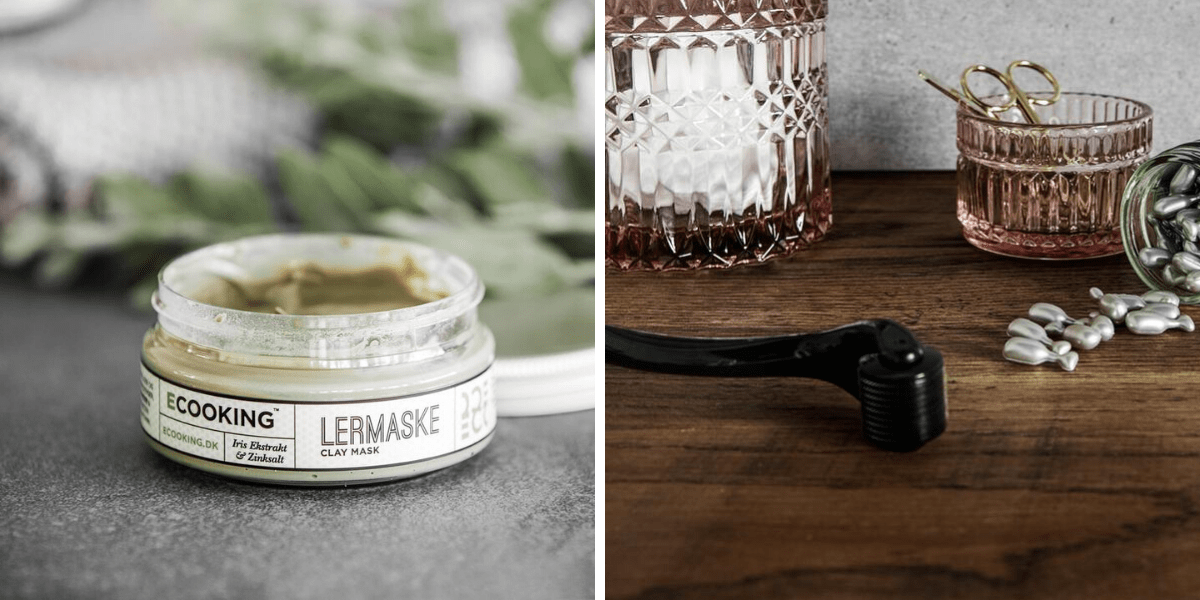 Ecooking is an affordable luxury skincare brand based in Denmark. While all of their products are guaranteed to please, I have a sneaky feeling these two will be especially well received.
♥ Derma Roller
Make her feel like a queen with this high-end skincare gift. Designed to a professional standard, Ecooking's Derma Roller is made with a system of 540 micro-needles that stimulates skin and helps it to retain its elasticity. It's the ultimate beautifying tool!
The best thing about it? It's great for women of all ages and all skin types as it:
helps teenagers to treat dry acne and acne scars
allows more mature women to tighten sagging skin and reduce the appearance of wrinkles
treats oily skin and reduce shine
smooths and refines rough skin
evens out skin tone
reduces the appearance of large pores
All they need to do is roll it over their face, neck and décolleté, and they'll have healthier, smoother and younger-looking skin. Plus, it looks and feels really luxurious.
♥ Clay Mask
Of course, if you're looking for an e-cooking product that is a little less expensive, then I'd recommend their Clay Mask.
Deeply cleansing, this anti-inflammatory mask will allow her to indulge in a revitalising and refreshing pampering session – and who doesn't love that at Christmas?
Iris extract, zinc salt and vitamin A cleanse, refresh and reboot skin
Peptides regenerate, protect and improve hydration
Salicylic acid enhances skin cell renewal.
Trust me, you can't go wrong!
Gifts For £50 Or Less – Silke Hair Wraps And Hair Ties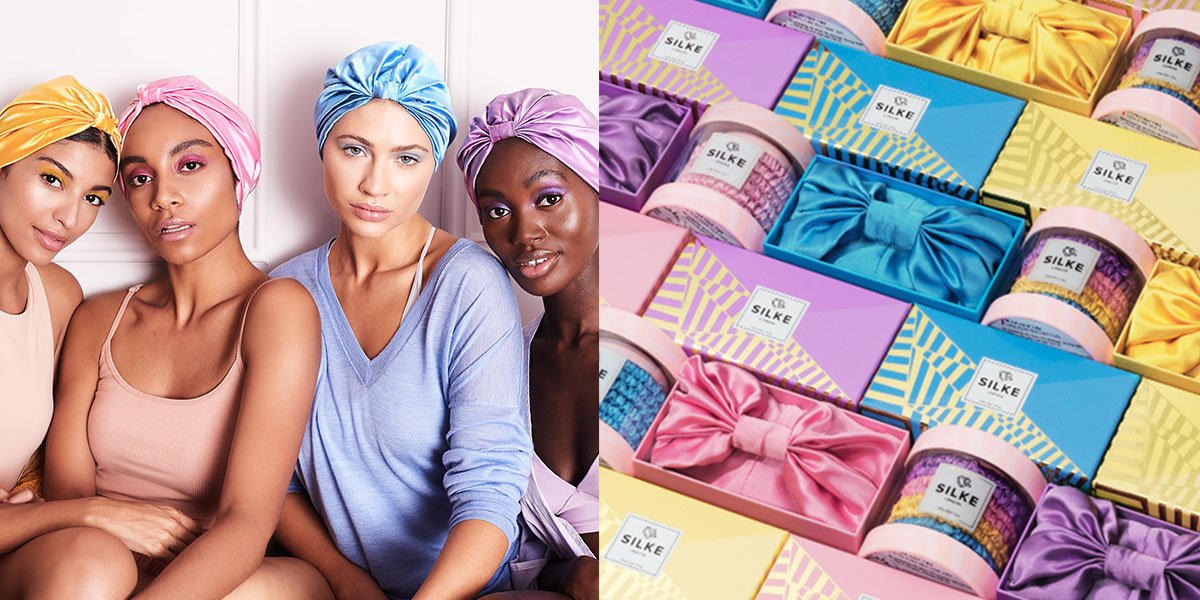 Whoever you're buying this Christmas gift for, chances are that she wouldn't think to buy a silk hair wrap or tie for herself – and that's what makes these two products such great gifts! Original, luxurious and pampering, she's going to love them.
♥ The Hair Wraps
Made with 100% mulberry silk, the Silke Hair Wrap acts like a cocoon, protecting her tresses throughout the night. It not only stops her hair from rubbing against the pillow (which causes breakage, split ends and frizz) but it also prevents the bed linen from absorbing the moisture from her hair.
If she struggles with dry, damaged or frizzy hair, then she'll be so grateful for this! It will keep her hair conditioned, promote its growth and boost its thickness, all while keeping it cleaner for longer. Plus, the Hair Wrap feels so soft and is so comfortable to wear!
♥ The Hair Ties
Don't be too quick to dismiss this idea – these are no ordinary hair ties! While your bog-standard bobbles tug and claw at hair (which often causes breakage) these are beautifully-crafted to protect tresses when it is tied up.
Made with really strong elastic that is wrapped in 100% pure mulberry silk, they glide against hair without causing any friction. She'll never have to deal with kinks or hair tie-induced damage again!
Better yet, these are available in a range of beautiful colours. Choose between classic black, champagne, powder pink, powder blue, jade green or a two different mixed colours pack: bouquet and frida. She'll really appreciate how chic these look and feel!
Presents For £40 Or Less – Johnny Loves Rosie Crossbody Bag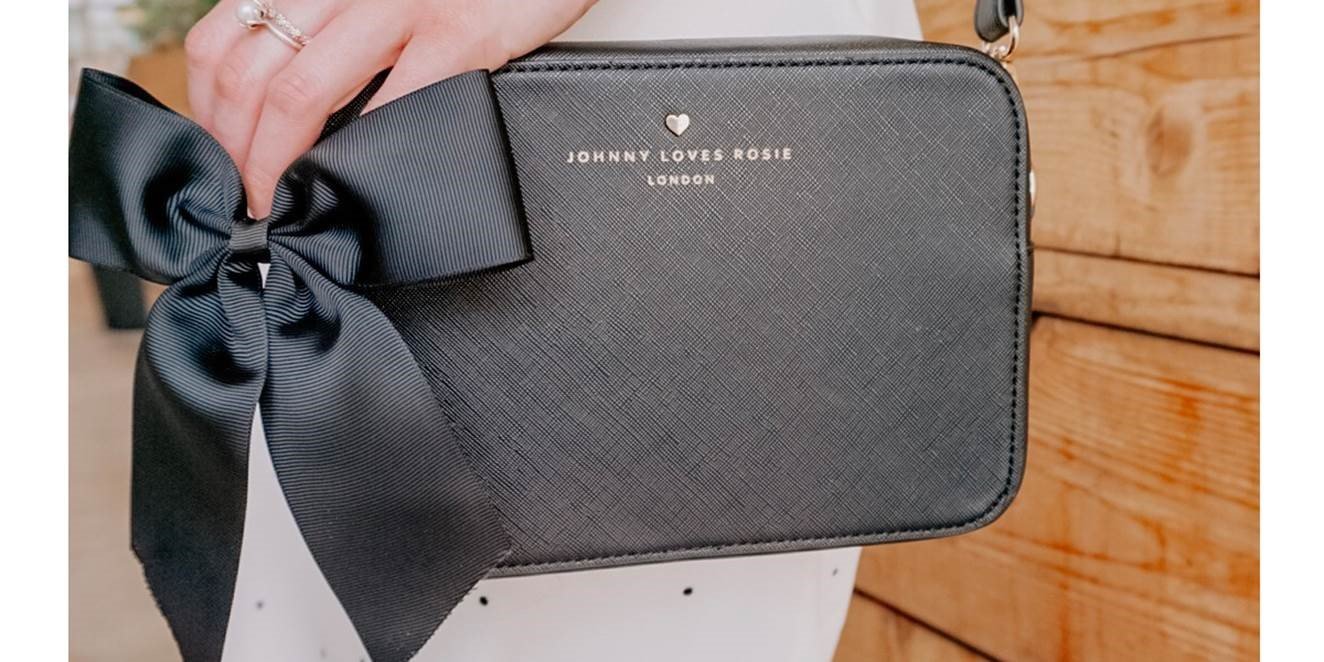 If you're looking for a Christmas gift for her, you just can't go wrong with a handbag! Particularly when it's as fashionable and practical as this crossbody one.
A classic shape, this handbag will complement every outfit and style.
The ultimate day to night accessory, Johnny Loves Rosie's Carrie Crossbody Bag is just big enough to fit your everyday essentials in, but is also chic enough to take with you on a night out (I mean, you've seen the adorable little bow on the side, right?). If she's having a glamorous evening on the town, she can even remove the shoulder strap and carry it around like a clutch.
If you think she'd prefer a different colour to black, though, you can explore the full range on their website. Made with vegan leather, this gorgeous bag is available in pink, navy, rose gold and silver. You can also find a version with a jewelled bow and a design adorned with printed roses.
Treats For Under £20 – Orelia London Initial Necklaces And Constellation Disk Necklaces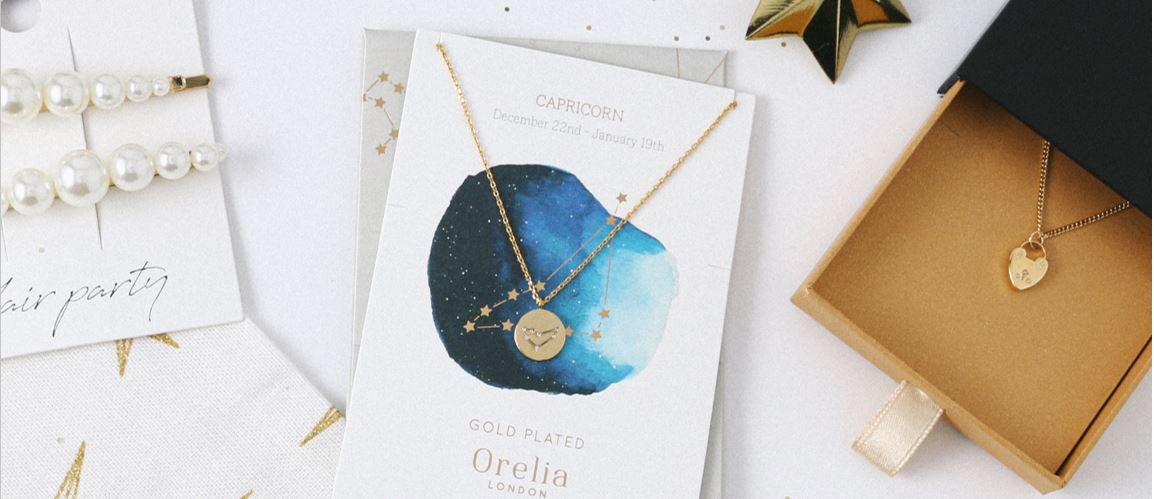 If you're looking for personalised Christmas gift ideas, why not opt for a beautiful gold plated necklace? Orelia boasts a range of stunning jewellery that will make her feel really special.
♥ Initial Necklace
A small initial pendant makes the perfect treat for a loved one. Finished with 18-carat gold, it is simple and refined. Just select your chosen letter, add a luxury gift wrap for £2, and you've got yourself a winner!
♥ Astrological Star Sign Necklace
Whether she believes in horoscopes or not, this beautiful necklace is guaranteed to please too. It features a gold disc pendant that is engraved with her astrological star sign and boasts crystal details.
I bought this for my friend for her birthday and she hasn't stopped wearing it! She even accessorises the rest of her jewellery around it now.
Not only does it show that you care (it's proof that you know her birthday, after all), but the necklace itself is an elegant and classic piece of jewellery that she can flaunt again and again. It's perfect for everyday wear but is also classy enough to wear for a glamorous event.
The Gift That Keeps On Giving – GLOSSYBOX Gift Voucher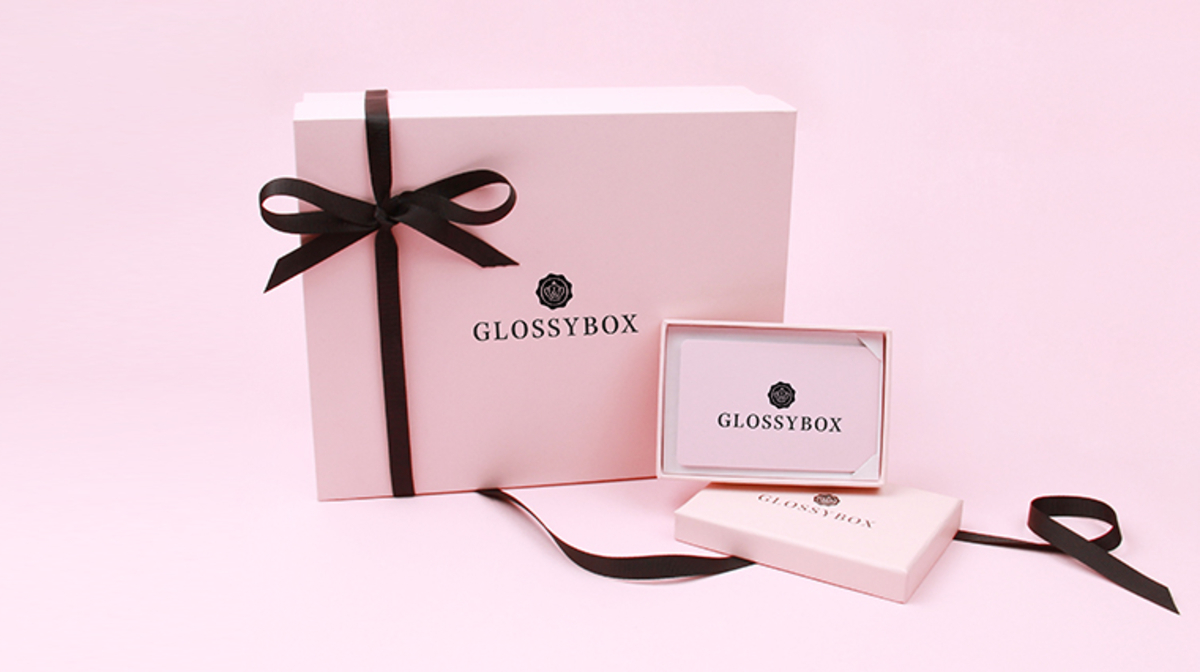 Of course, I couldn't put together a Christmas gift guide for her without mentioning our incredible GLOSSYBOX Gift Vouchers! If she loves makeup, skincare, haircare and all things beauty, then she's going to adore this present.
You can choose between a 3, 6 or 12-month subscription. Either way, she'll receive a GLOSSYBOX that is hand-wrapped and filled with 5 amazing beauty products every month!
It'll be a nice reminder of how much you care. Plus, you'll earn some major brownie points! Find out more here.