Our glorious Limited Edition box is filled with 11 Christmas must-haves with a combined worth of more than £140 just waiting to be unwrapped plus a Kat Von D makeover worth £35! Read more about the story behind the box  here.
On Friday, I revealed that Black Canvas Cosmetics and Lash Perfect are inside this very special box – read more here. Yesterday, I announced that Moroccanoil and St. Tropez are also in the line-up – peek at the products here. Keep an eye on the blog for the next 6 product releases. In the meantime, here's another makeup must-have…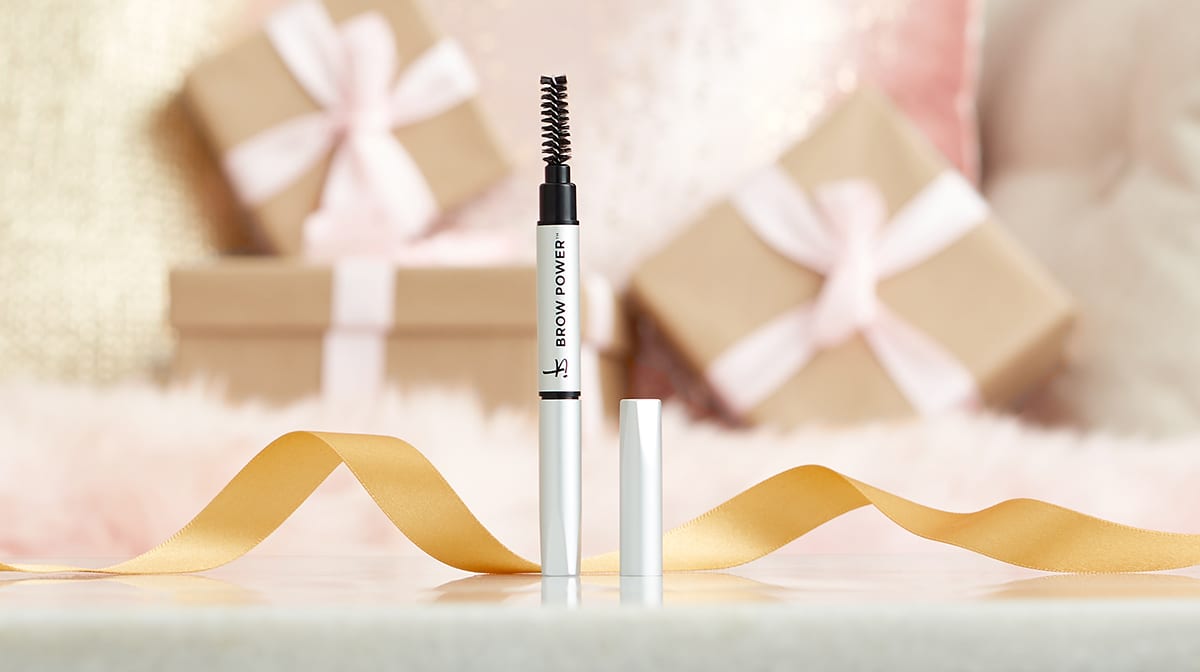 Your Sunday sneak peek is an award-winning eyebrow pencil that has been developed with plastic surgeons. Infused with biotin, lecithin, nettle, green tea, antioxidants, grape seed and vitamins A, B5, C and E, the Brow Power pencil will help you to create defined and natural looking brows in a simple stroke!
What Colour Is The Eyebrow Pencil?
Incredibly, the pencil has a universal shade that adjusts to all hair colours based on the pressure you apply! So you can all have beautiful, natural looking long-lasting brows!
How To Use The Brow Pencil
This bestselling pencil has an oval tip that helps to create natural looking strokes to enhance your original brow shape.
The pencil has a built-in spoolie brush at one end. Armed with your spoolie, tame your brows first, then use the pencil to fill in any sparse areas – it's your brows but better!
Simply, use softer strokes for lighter brows and harder strokes for darker brows! Beauty blogger Tati aka glamlifeguru uses this brow pencil to achieve such natural looking brows in the video below.
The Story Behind IT Cosmetics
Jamie Kern Lima, Co-Founder and CEO, founded IT Cosmetics worked as a TV news presenter and searched high and low for products that didn't aggravate her hereditary rosacea. She wanted products that covered her skin condition but looked like real skin. So, in 2008, Jamie partnered with leading dermatologists and founded IT Cosmetics to create clinically proven solutions with skin-loving ingredients.
How To Purchase The Box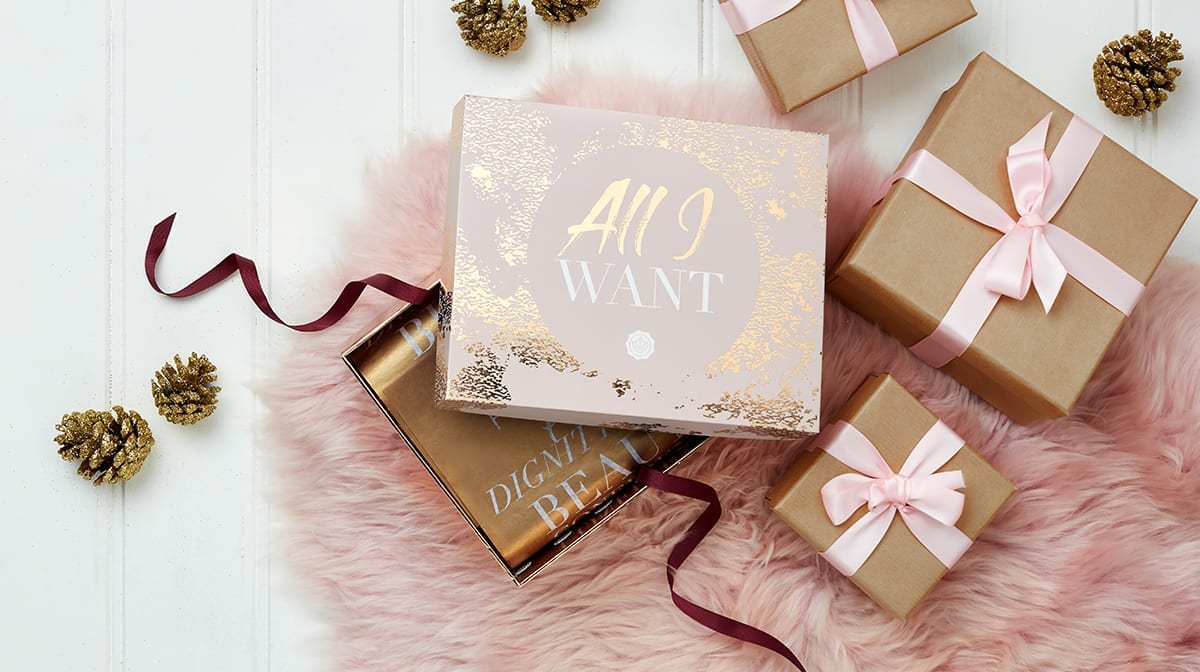 This went on sale Monday 26th November at 8am for subscribers and SOLD OUT almost immediately. As a GLOSSY subscriber you'll always get priority access to buy our Limited Edition boxes first with an exclusive discount (£25 for subscribers and £30 for non-subscribers with free delivery).
How Do I Keep In The Loop?
For more spoilers, stay tuned and keep an eye on our social channels. If you aren't already a GLOSSY you can sign up to the waiting list to receive updates!
You can also check out my sneak peek blogs for spoilers. Check out the first reveal here.
*Product RRP and worth values are advised by the brand.