As the November days get shorter and the nights get colder, nothing beats snuggling up in front of the telly under your favourite cosy blanket with your go-to winter warmer drink.
At GLOSSY, we're huge advocates for self-care, so whether you're a tea, hot chocolate or coffee kind of girl, we've got the recipe for you. Check out my favourite hot beverage with a warming splash of winter cheer…
Indulgent Baileys Hot Chocolate
I'll start you off with my favourite! I've got a huge soft spot for this creamy and chocolatey delight.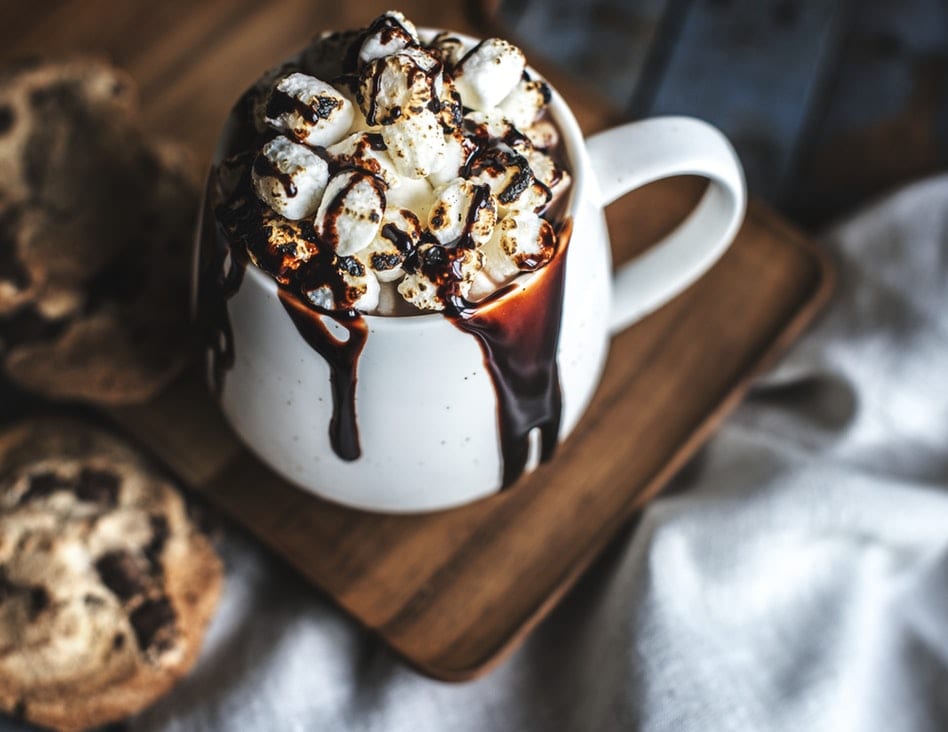 You'll need:
50ml of Baileys Original Irish Cream
200ml of milk
Hot chocolate powder of choice
Whipped cream, mini marshmallows or chocolate sauce
Or topping of choice
Step 1: Pour the Baileys into your chosen Christmassy mug.
Step 2: Add the chocolate powder to your milk (as indicated on packet). Heat the mixture to your desired temperature.
Step 3: Pour the hot chocolate in the mug with the Baileys and stir.
Step 4: Add your toppings of choice. I recommend a good dollop of whipped cream, a handful of marshmallows and a squirt of chocolate sauce for the ultimate indulgent hot drink. Yum!
Easy Spiced Mulled Wine
It's never too early to get into the Christmas spirit, so why not recreate this old favourite? It's a silky smooth blend of citrus fruits and delicate spices.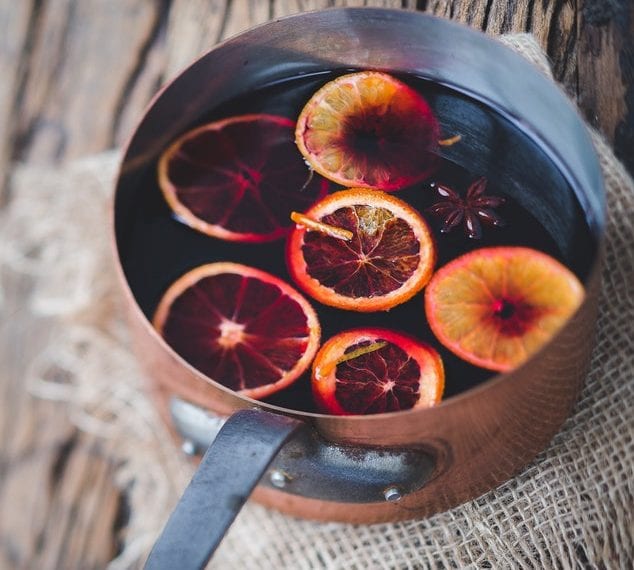 You'll require:
750ml of red or white wine
50ml of brandy
1 clementine, sliced
1 cinnamon stick
3 dried figs
4 cloves
1 star anise
3 black peppercorns
Step 1: Pour the red wine into a large pan and add the cinnamon stick, clementine, figs, star anise, peppercorns and cloves. You may be thinking peppercorns and cloves are a strange addition, but trust me they help to create the perfect spiced taste.
Step 2: Heat through gently in a pan until it starts to simmer.
Step 3: Turn off the heat and take out the peppercorns. Add the brandy into the filtered mixture and stir.
Step 4: Pour into heatproof glasses and decorate with slices of clementine. It's like Christmas in a cup!
Heart-Warming Amaretto Coffee
This beverage combines your favourite coffee-blend (feel free to make it as strong as you like) with the warming sweet taste of almond. My mouth's watering already!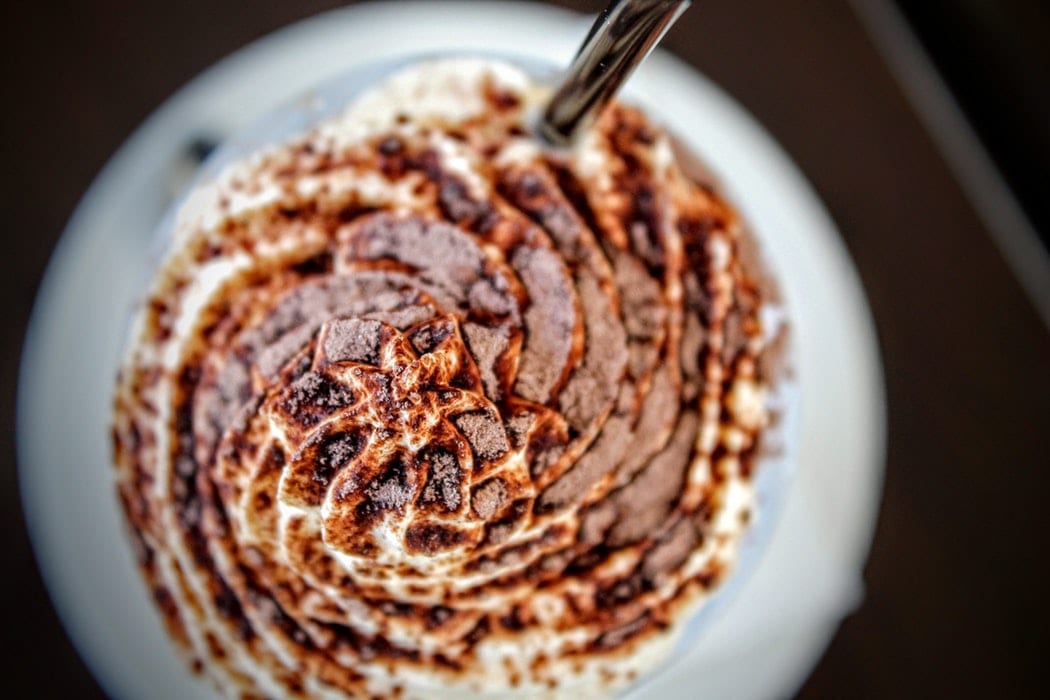 You'll want:
50ml of amaretto
200ml of freshly-brewed coffee
Whipped cream
Chocolate flakes
Cinnamon (ground)
Step 1: Pour the Amaretto into a mug.
Step 2: Fill the rest of the mug with hot coffee.
Step 3: Decorate with whipped cream, chocolate flakes and ground cinnamon. It's the perfect after-meal treat!
Jasmine And Ginger Tea (Non-alcoholic)
I'm a Yorkshire tea kind of girl, but I like mixing it up with fruity flavoured blends from time to time. If you're in the mood for a cleansing hot drink, I'd recommend this zesty and refreshing drink.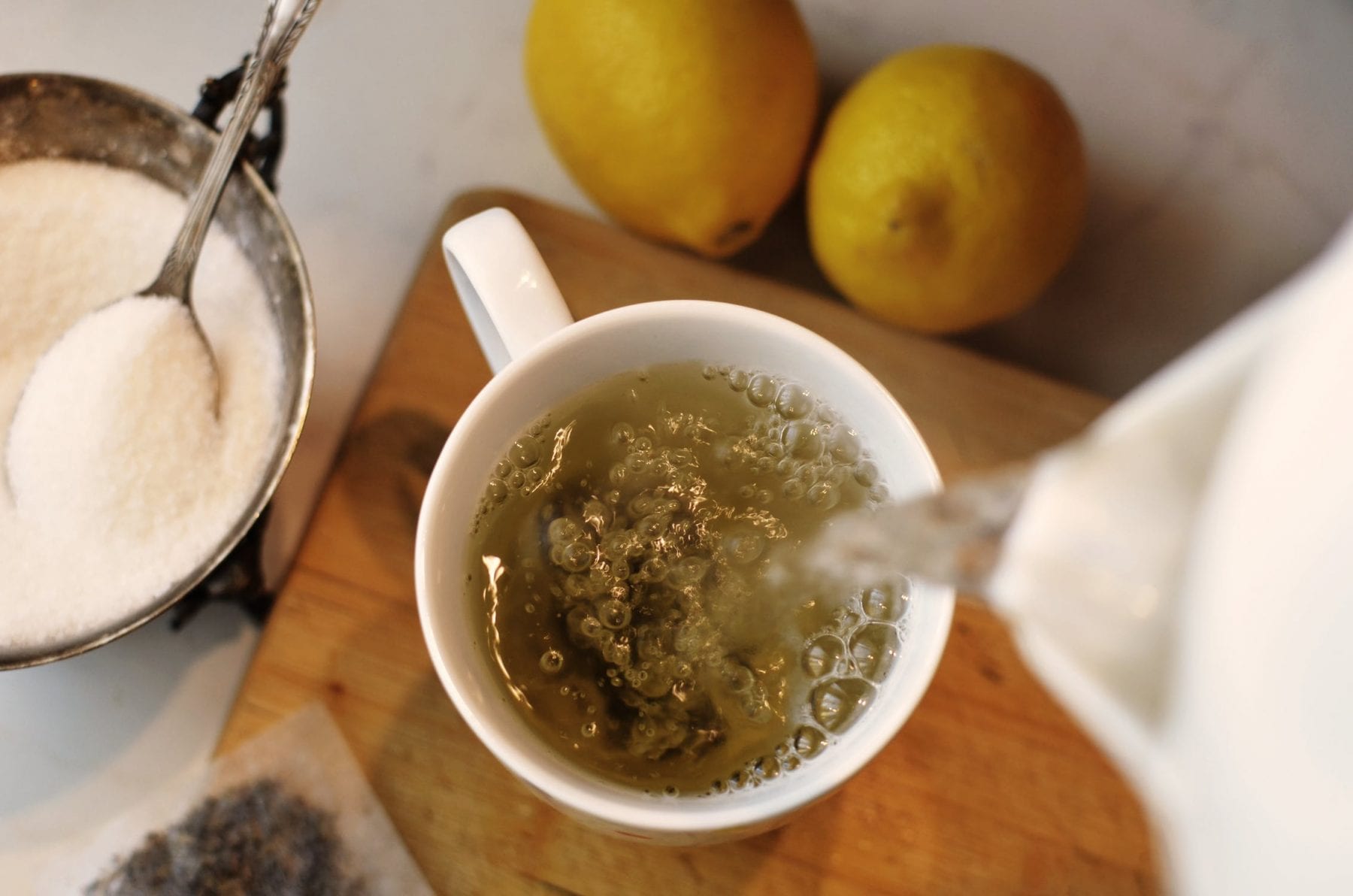 You'll require:
1 teapot
2 teabags of jasmine tea
1L water
1 cinnamon stick
2 cloves
1 star anise
1 slice of ginger
1 handful of frozen berries
1 lemon wedge
Step 1: Place the teabags, cinnamon stick, cloves, ginger, star anise, orange and berries into the teapot.
Step 2: Boil the kettle, then pour hot water into the teapot.
Step 3: Allow to brew for 4mins.
Step 4: Strain and pour. Oh, and don't forget to serve it with a gingerbread man biscuit!
Rich And Creamy Eggnog
Creamy and sumptuous, this drink is like a warm bowl of sweet custard.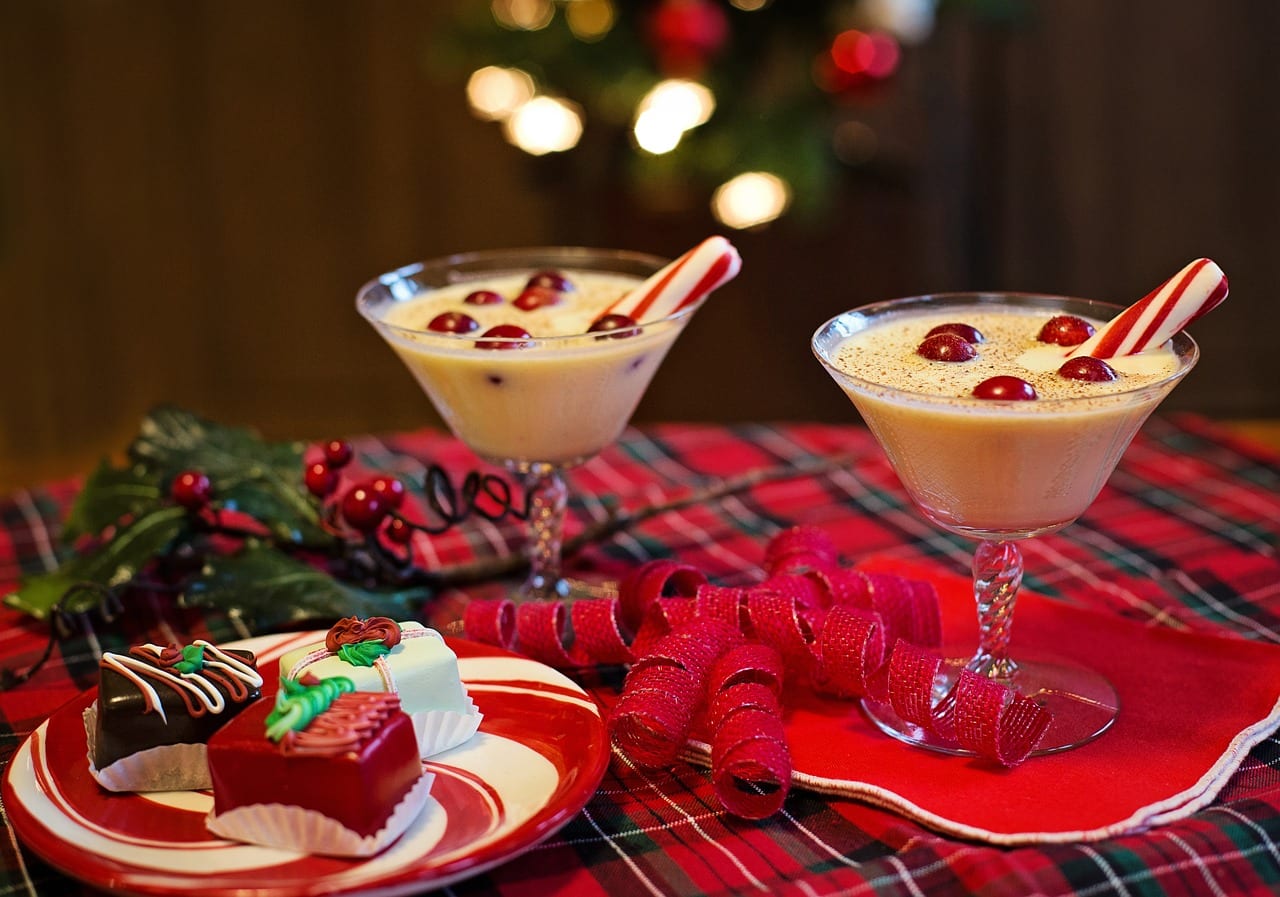 You'll need:
4 eggs yolks
400g of condensed milk
50g of caster sugar
75ml of water
100ml of brandy
1 teaspoon of vanilla essence
Step 1: Place the sugar in a saucepan with the water. Allow to simmer until the sugar has entirely dissolved. Take off the heat and allow to cool.
Step 2: Crack the egg yolks into a bowl and add the vanilla. Beat together.
Step 3: Add the condensed milk, the cooled sugar syrup and the condensed milk and stir together.
Step 3: Serve immediately for a hot treat! You can even add some decorative candied-cherries.
Give these tasty winter warmer drinks a go and let us know what you think. I'm a huge hot chocolate lover! What about you?
Subscribe
Due to incredible demand, we've now sold out of our November and December Editions. You can still be part of the Glossy family though – subscribe today to pre-order January's edition and to receive a welcome box in December. #StayGLOSSY