Here for another sneak peek? You're in the right place!  
We've revealed our first sneak peek, the Nails.INC Gel Effect Polish, in our first sneak peek blog which you should definitely check out if you haven't already! Our second sneak peek is a hair product by Brave New Hair, which is guaranteed to keep your scalp moisturised.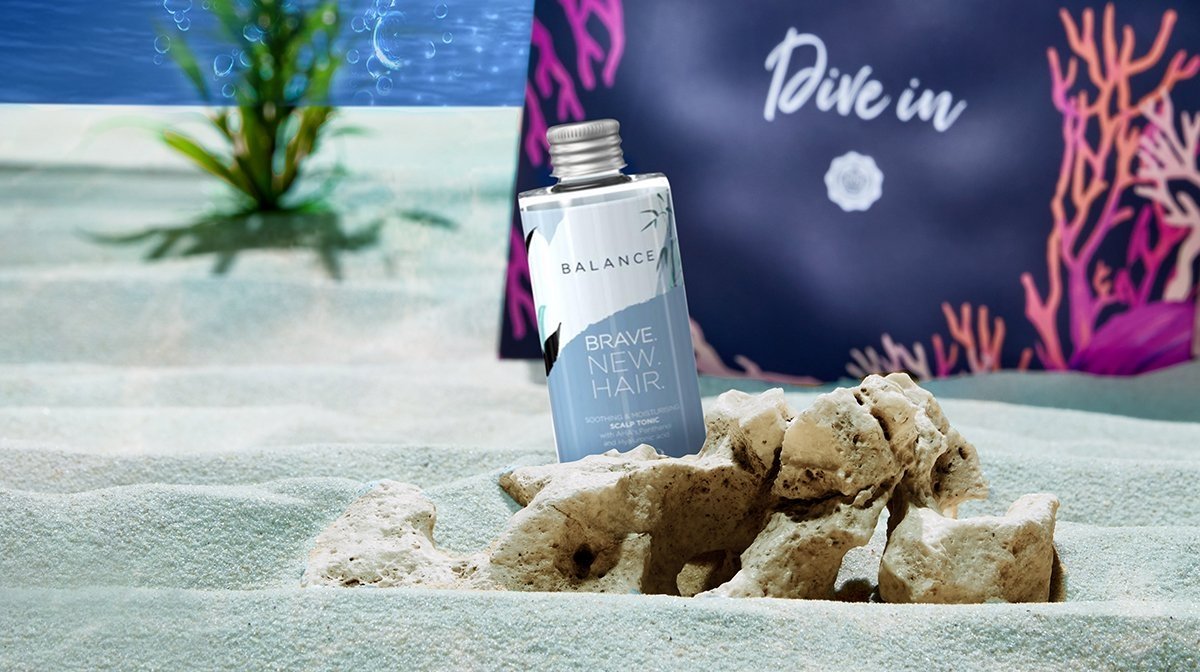 About Brave New Hair Leave-In Scalp Tonic
---
We all know that the sun and sea can leave our scalps feeling a bit dry and flakey, well no more! This summer we've got you covered with the Brave New Hair Leave-In Scalp Tonic!  
A lightweight scalp tonic formulated to soothe and moisturise while balancing the scalp. Enriched in AHAs, our formula promotes gentle exfoliation while fermented Aloe allows to hydrate and calm the scalp. It also contains hyaluronic acid to boost moisture, and prebiotic to balance the microbiome of your scalp! 
Apply Directly onto the clean scalp, massage gently, then dry and style. 
Who and What is Brave New Hair 
---
Brave New Hair is a hair brand which comes from the heart of Bulgaria. It all started with those we love and cherish every day – our friends! Each of them wants to feel good about their hair because let's face it – if a woman is feeling good, she can rule the world! In order to solve our friends' hair problems and to help them, we selected the best ingredients and created cutting-edge products, which were after that launched under the BRAVE.NEW.HAIR brand. 
Brave New Hair has a series of products in which are tailored to different hair types and needs. The series includes 6 collections; Growth, Keratin, Colour, Balance, Volume and Reboot. The Leave-in Hair Scalp Tonic is part of the Balance Collection, where its main goal is to help reduce greasiness and sensitivity for visibly improved hair shine and feel. 
What Else Is Inside July's Edit?
---
Our full line up will be revealed very soon, 12th July, so hold on tight. If you haven't already, check out our first July sneak peek blog to read about the Nails.INC Gel Effect Polish! 
Or, if you're curious about this month's theme, then head over to our July Story Behind the Box blog! 
Become a Glossy Subscriber 
---
If you want to try this July 'Dive In' sneak peek product as well as the other four beauty catches, make sure to subscribe to GLOSSYBOX to receive yours!  
As well as receiving your amazing box, becoming a Glossy has many more benefits such as getting the chance to earn Glossy Credits, access to the Glossy Lounge, and discounts and priority access to our Limited Edition boxes.  
Don't forget, as an avid blog reader, if you become a Glossy today you can get your first box for only £11 including delivery! Just use the code 'GLOSSYBLOG' at checkout!