Blue eye shadow is back – Kim Kardashian and Chloë Grace Moretz are just some celebrities rocking blue eye looks right now. I am excited to announce that inside your Pride themed special design box this month is a midnight blue cruelty-free Shadow Paint from 3INA, a brand who encourage self-expression through makeup.
I've loved working with this, it is highly pigmented, long-lasting and waterproof, it's perfect whether you want a striking look or something more subtle.
Now, I know what some of you are thinking, "blue eye shadow, that's a bit full on for me?!". Don't panic! I've created four gorgeous looks below on Sarah using your 3INA Shadow Paint including a nice subtle look perfect for date night. You can even use it everyday with as a nice blue eyeliner.
When you make it too perfect, it feels like a bad '80s knockoff'. Make it look real, not costume-y.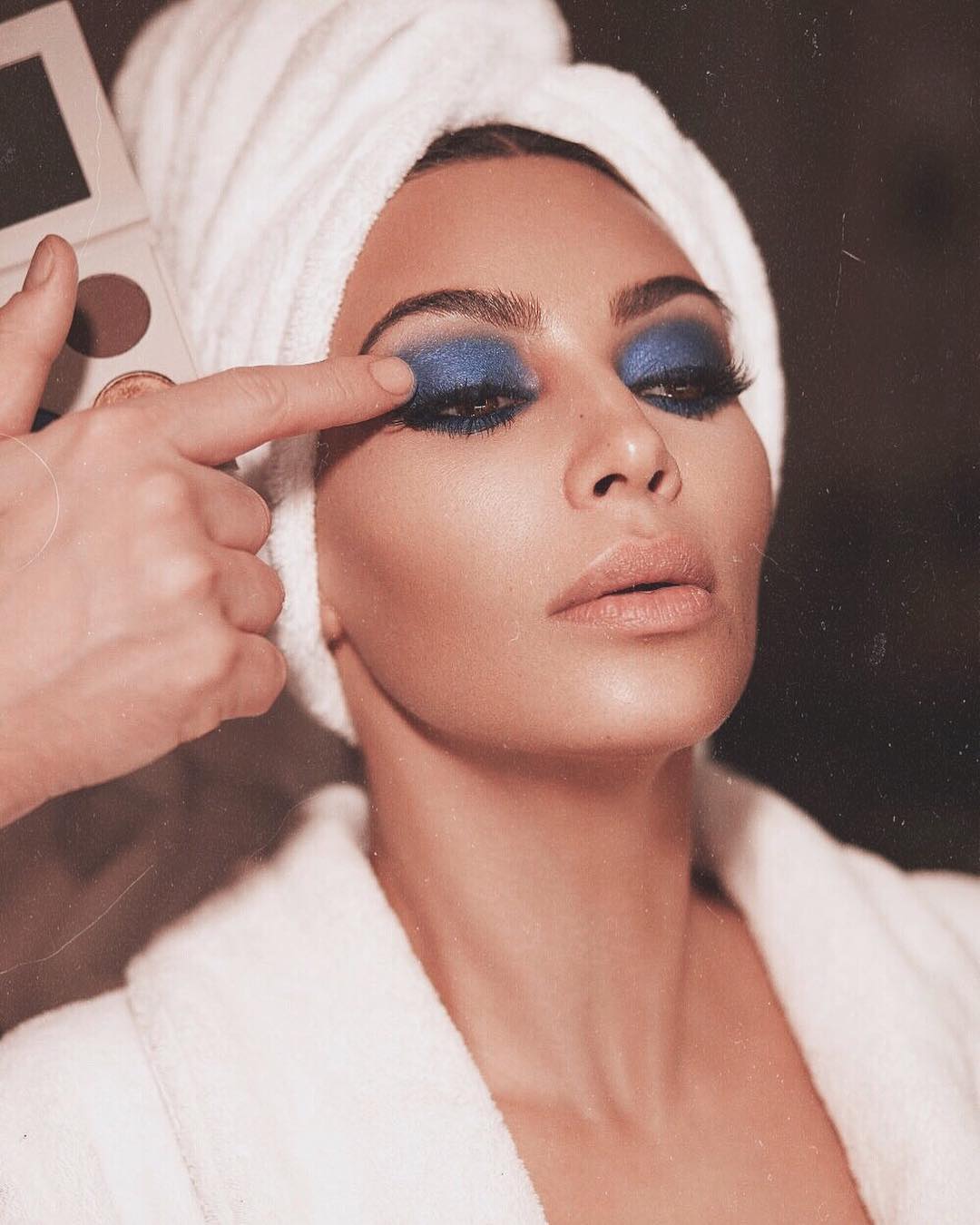 Before I started any of these looks, I primed Sarah's eyes with my favourite primer – the Urban Decay Primer Potion in the shade Eden. It's slightly tinted, making it the perfect base that also covers veins. I always apply using a flat concealer brush and carve under the brows.
Look 1 – The Electric Blue Flick
Feline flicks are in so get on trend and you can do yours in electric blue! This look is so simple, easy to achieve and it really puts an edge on your look.
Apply a small amount of the 3INA shadow paint to the back of your hand and dip in an angled brush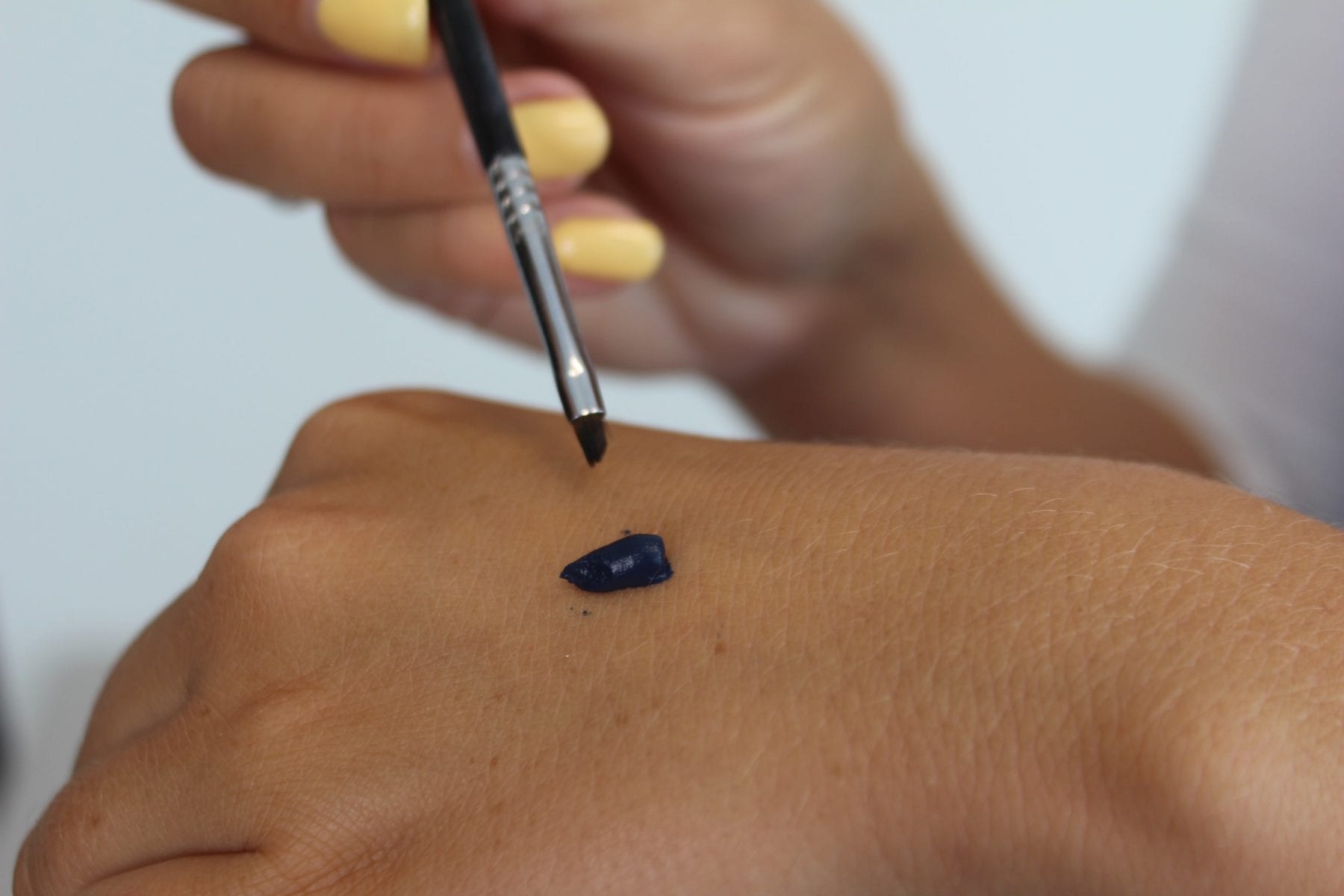 Starting from the centre of your eye lid, slowly line your top lash line and extend out to a flick, however big or small you like
Keep retracing your steps and filling in until you get the perfect flick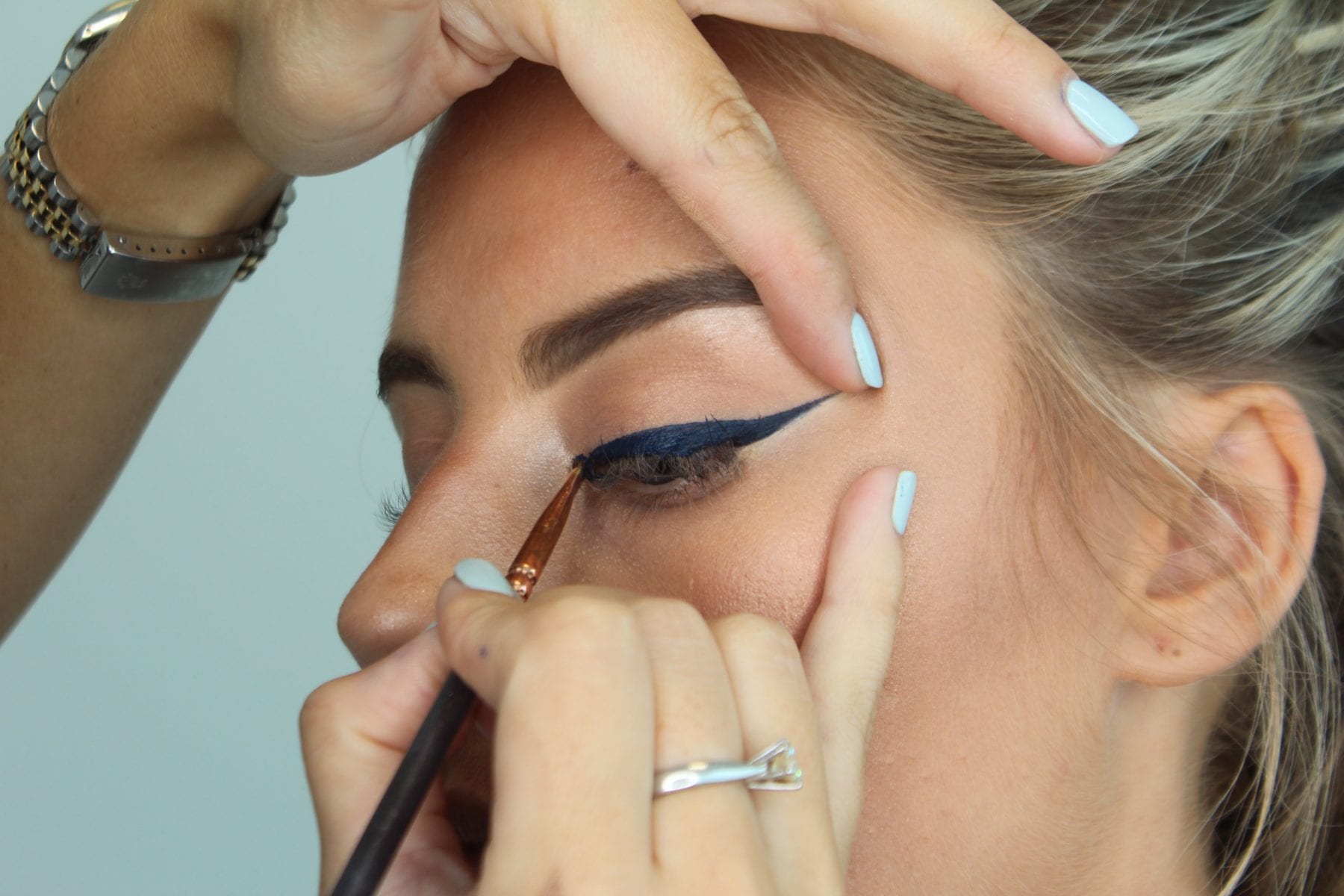 Look 2 – Line Your Lower Lash Line
This is in addition to Look 1. Amp up your look more by lining your lower lash line using the same angled brush.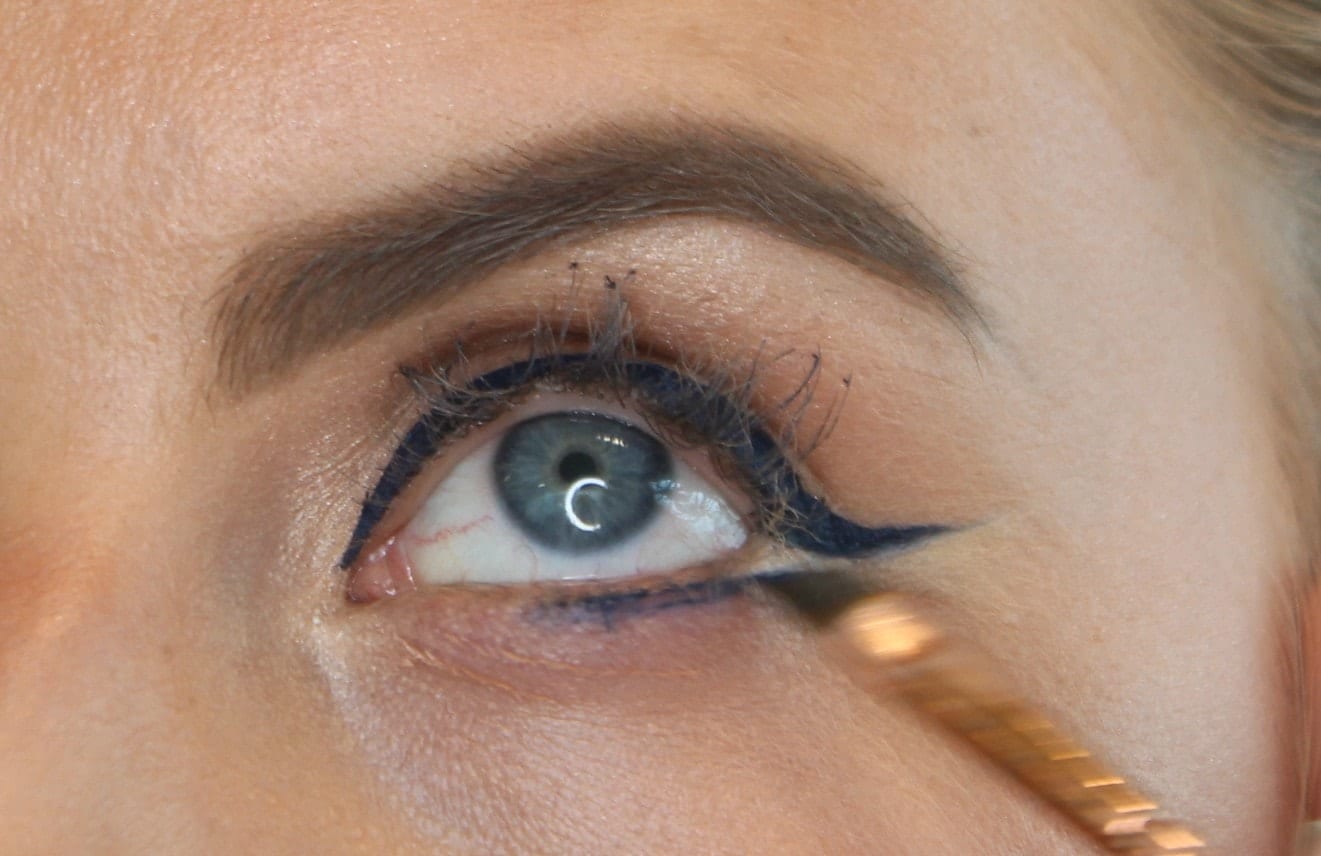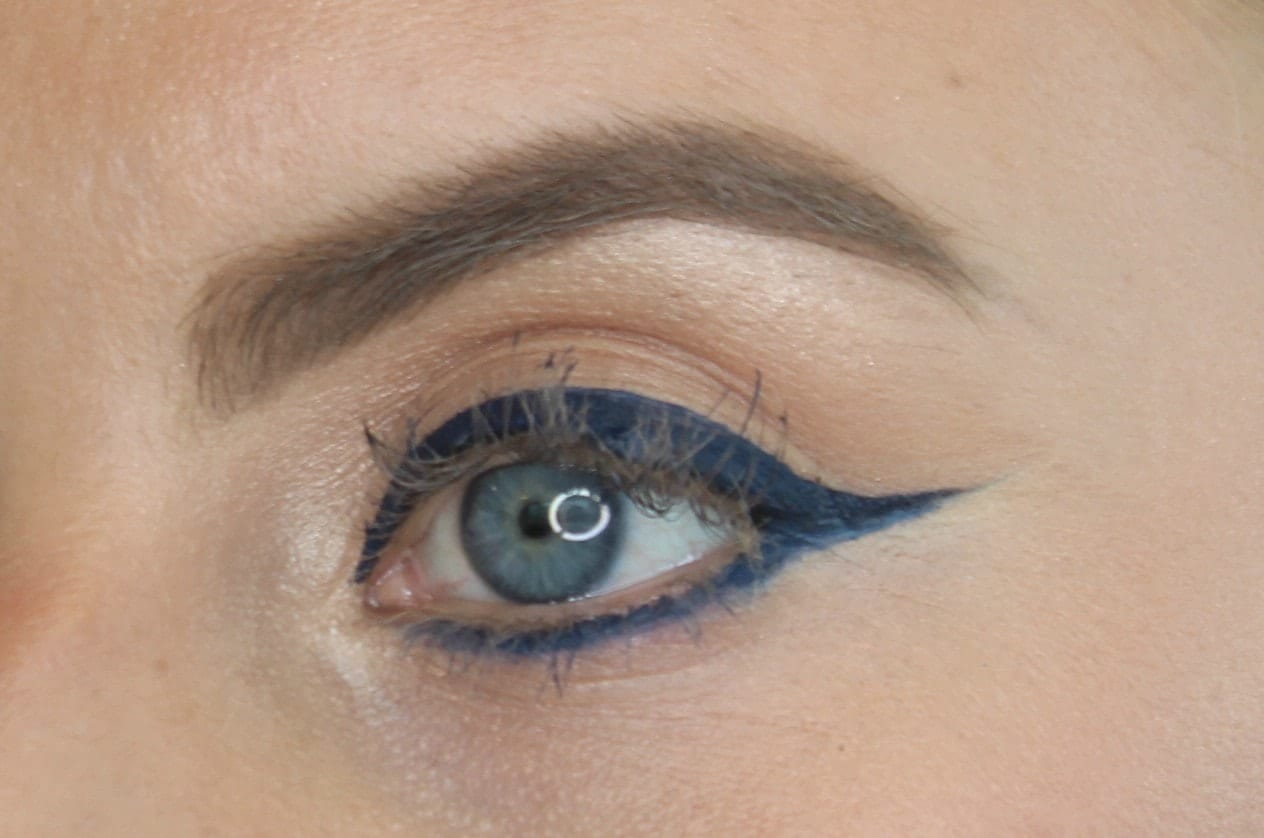 Look 3 – Cut Crease
You don't need to be a pro to do a cut-crease, an eye look which bloggers and YouTubers are loving at the minute. Cut-creasing is a technique used to draw attention to your eyes by 'cutting' across the crease of your eye with a contrasting eyeshadow colour.
After completing looks 1 and 2, I used the matte plum-brown shade Quarry from one of my ultimate favourite palettes – the  MAC Eye Shadow x 9 in Burgundy. I applied this to the eye socket and blended it slightly upwards for maximum definition.
Now is time to add some midnight blue! Using an angled brush, slowly draw a line in the crease of your eyelid (like how you lined your upper lash line) and extend this out to a flick.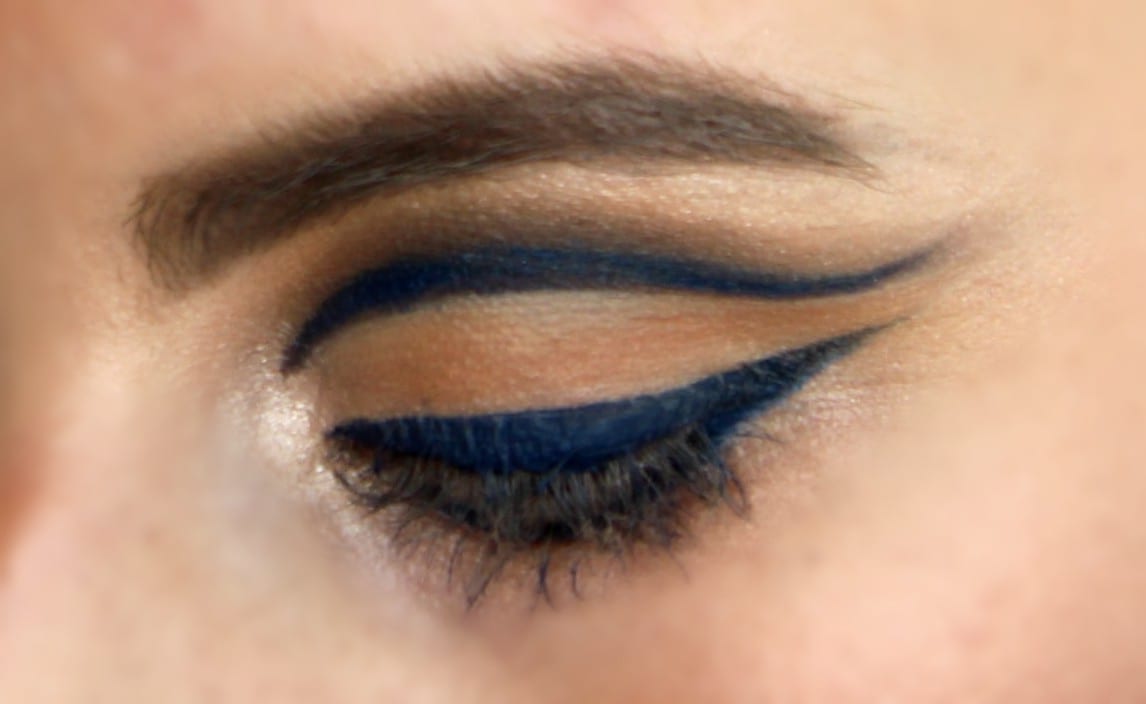 Look 4 – The electric blue eye
If you fancy going for a super bold look like Kim Kardashian, you can apply the shadow paint over your whole eyelid using a flat concealer or eyeshadow brush.
Follow Looks 1 and 2, before covering your whole eyelid.
I also added flicks on the corners of Sarah's eyes using an angled brush.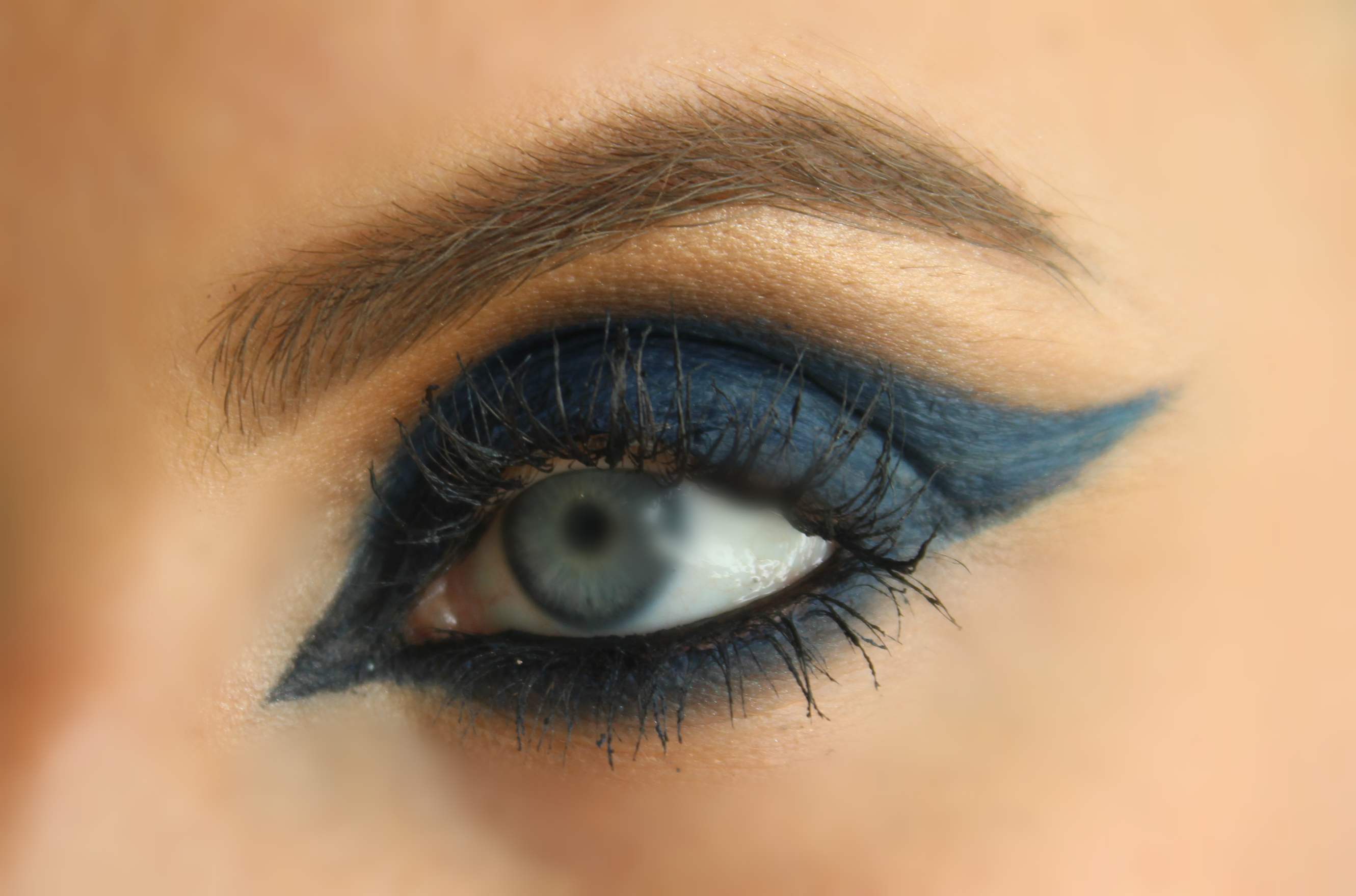 I love 3INA's completely cruelty-free and paraben free, unique range. Create an individual look with our August box and embrace your style all month long….
Join us here to receive our latest beauty edit of 6 full-size fearless products to your door, which includes the 3INA shadow paint.