With our GLOSSYBOX x Mother&Baby Limited Edition you'll dive straight into a mix of hand-picked products; from heavenly hair treatments to nourishing skin oils and body lotions. All of which are ideal for some much-deserved 'me time' as a new mum, or to pamper yourself before your new little bundle of joy arrives!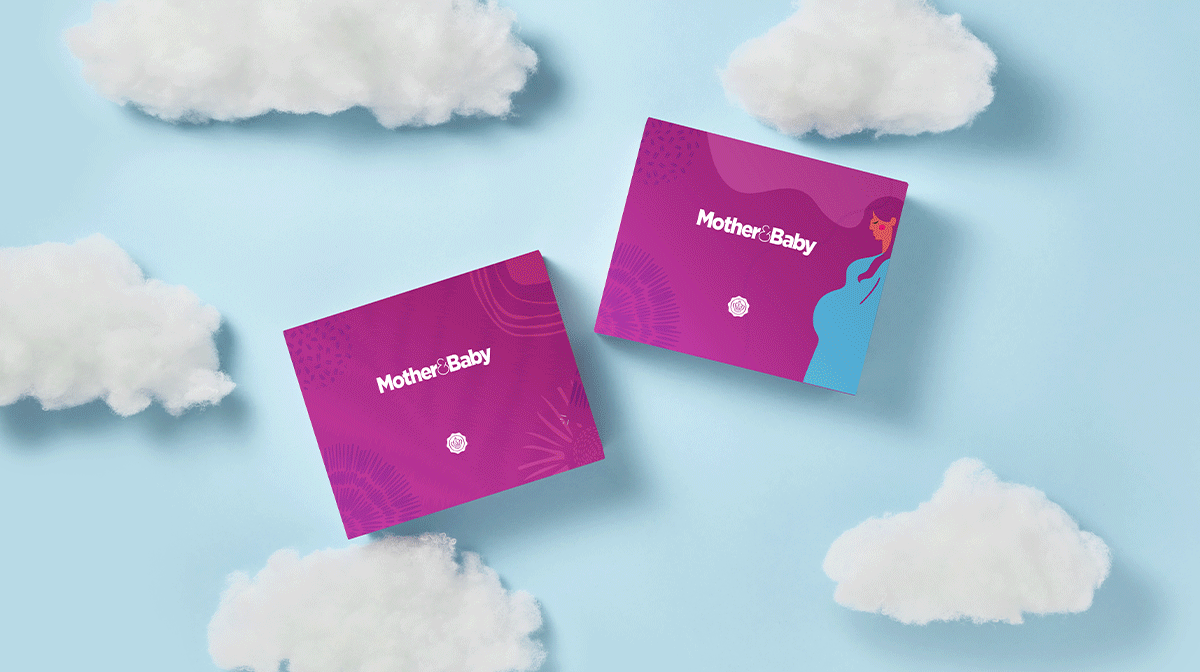 The Story Behind Our GLOSSYBOX x 
Mother&Baby
 Limited Edition
Open the lid of our latest Limited Edition and inside you'll find 10 products you'll not be able to wait to try – six full size, two deluxe minis and two extra special little treats! 
But what's really wonderful about this Limited Edition box is there's two to choose from, and which you get it entirely up to you. Just pick the box you feel suits you and your little ones needs best at checkout! 
Both worth over £110 and featuring brands such as My Little Coco, Aveeno and Ameliorate, the GLOSSYBOX x Mother&Baby Limited Edition is a care package you've earnt.
Sign up to our waitlist to ensure you don't miss out on yours!
What's Inside Our Mother&
Baby 
Limited Edition
This latest GLOSSYBOX Limited Edition features all mums could ever need to provide themselves with a little pampering me-time. Because, of course, they all deserve it! Both boxes (Mum To Be and New Mum) feature the following eight products…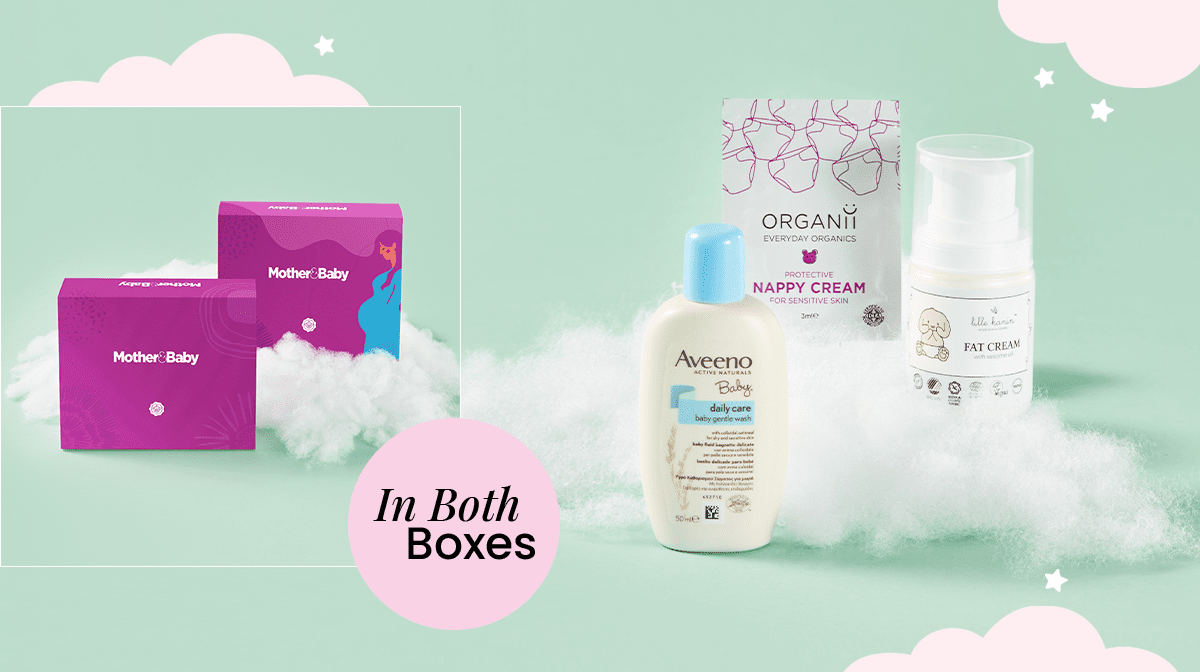 Aveeno – Baby Daily Care Gentle Wash
Formulated especially for new-born skin, this gentle wash cleanses whilst leaving dry and delicate baby skin feeling moisturised. Made with prebiotic colloidal oatmeal, aloe and chamomile, this wash preserves your baby's skin's protective barrier. 
Deluxe mini 50ml worth £1, full size 500ml RRP £5.99* 
Lille Kanin – Fat Cream
This rich, ultra-moisturising baby cream ensures your baby's skin is as smooth as silk. Enriched with key ingredients including organic coconut oil, sesame oil and vitamin E, skin is hydrated whilst still remaining breathable. 
RRP £12* 
Organii – Nappy Cream
This nappy cream cares for and nourishes sensitive skin, while also soothing unwanted redness. Blended with organic sunflower seed oil to calm skin and create a protective barrier, organic calendula extract to reduce inflammation and zinc oxide to assist the healing of irritated skin.
Box contains treat sized product. Full size 100ml RRP £9.95*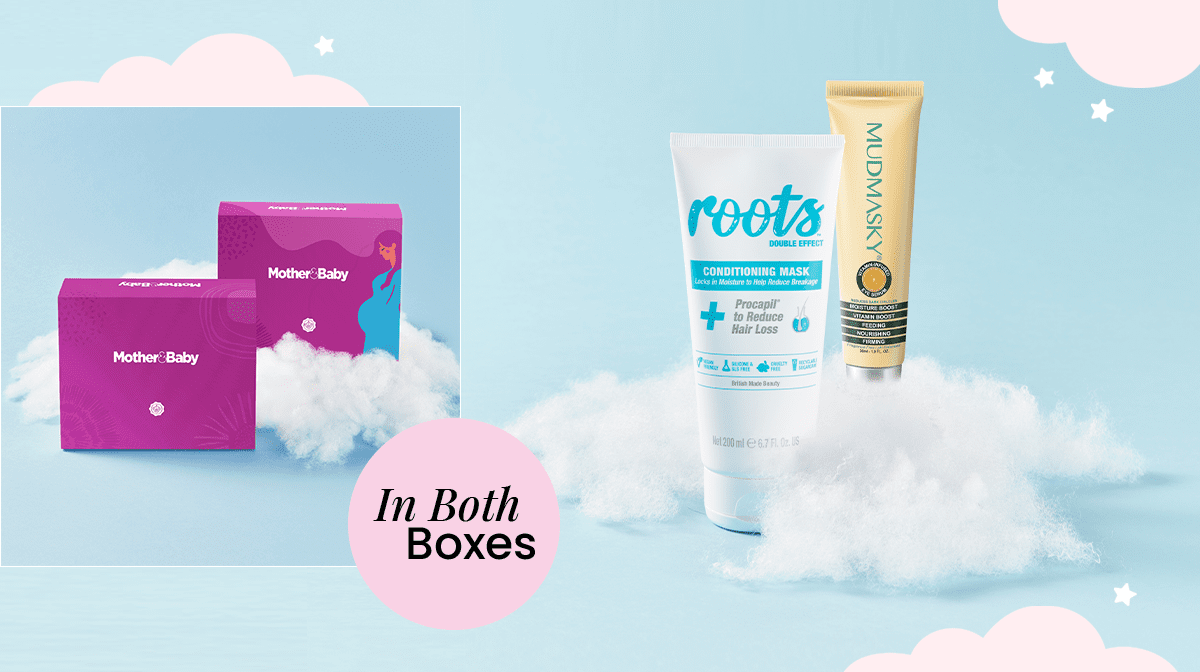 Roots – Hair Conditioning Mask
Find and fix the root of your hair problems! Formulated to address all your hair needs, this highly concentrated formula rejuvenates and fortifies the hair and scalp, strengthening and nourishing thinning hair to help reduce hair loss. 
RRP £9.99* 
Mudmasky – Vitamin-Infused Eye Serum
Containing a blend of all-natural Vitamin C! An essential ingredient for firming the skin, Vitamin C has a refreshing, powerful antioxidant effect. Ideal for all skin types, this serum is a super food for your skin! 
RRP £47.50*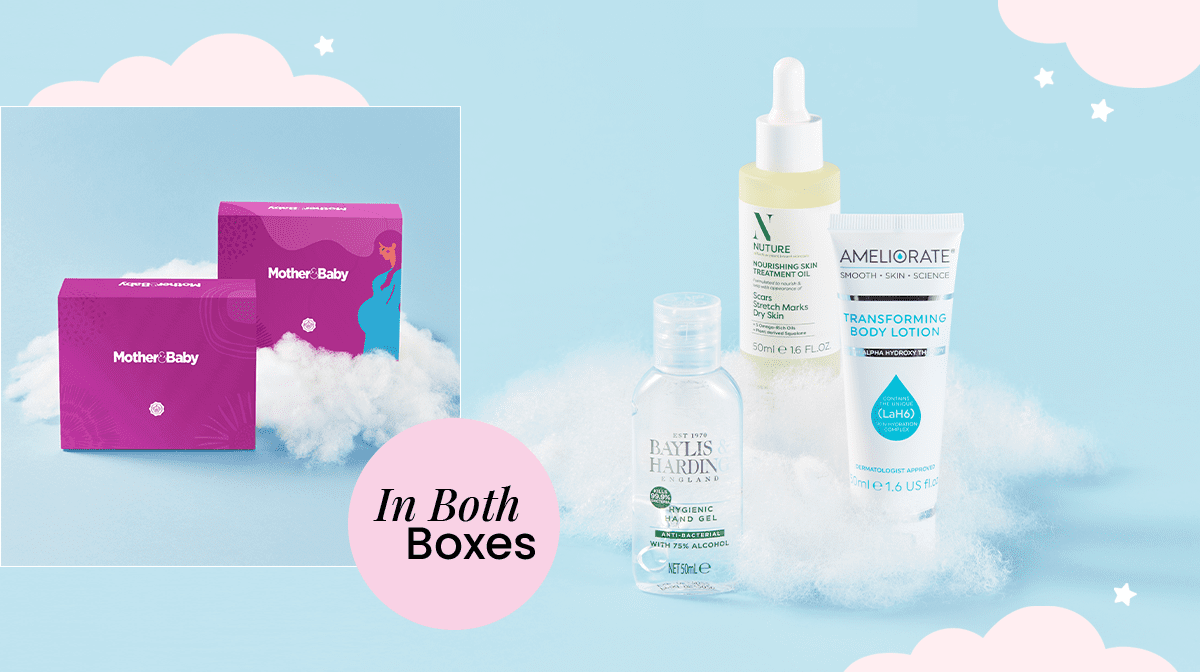 Nuture – Nourishing Skin Treatment Oil 
This deeply nurturing and restorative oil will improve the appearance of scars and stretch marks in just eight weeks! Formulated with highly effective plant‐based omega‐rich oils, it works to replenish hydration for improved elasticity and supple skin. 
RRP £8.99* 
Ameliorate – Transforming Body Lotion
A lightweight, everyday body lotion that both exfoliates and moisturises. Active ingredients smooth away bumps, soften and protect, intensely moisturising your skin for up to 24 hours! 
Deluxe mini 50ml worth £9, full size 200ml RRP £22.50* 
Baylis & Harding – Hygienic Hand Gel
Whether you are staying in or going out, keep your hands clean and protected. Each hand gel contains antibacterial protection to keep both you and your family safe!
Box contains treat sized product. Full size 480ml RRP £27*
Inside, you'll also find one of two Mamma Mio and My Little Coco products…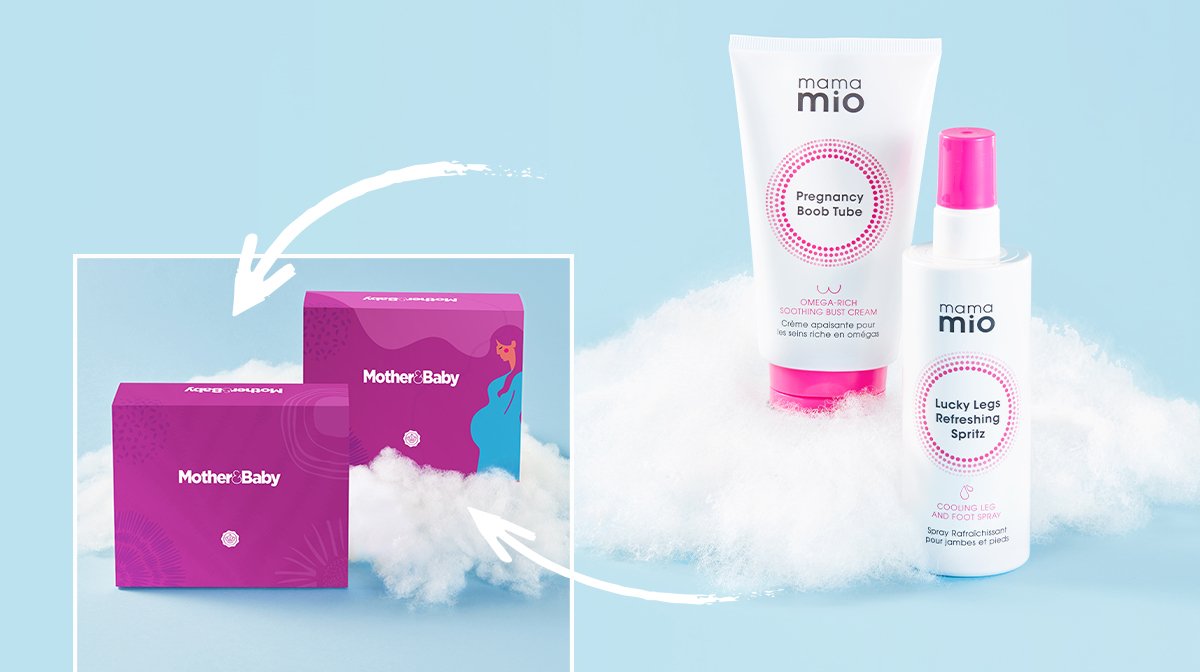 Mamma Mio – Lucky Legs Refreshing Spritz (box #1
 – Mum To Be
)
Soothe and instantly cool tired, swollen legs and ankles with this cooling spray. Packed with natural ingredients, just a spritz or two of this spray is enough to experience refreshing, cooling relief. 
RRP £20* 
Mamma Mio – Pregnancy Boob Tube (box #2
 – New Mum
)
Expertly formulated to soothe growing boobs, this deeply hydrating cream not only leaves skin feeling soft but is proven to increase skin elasticity to protect against stretch marks too! 
RRP £25*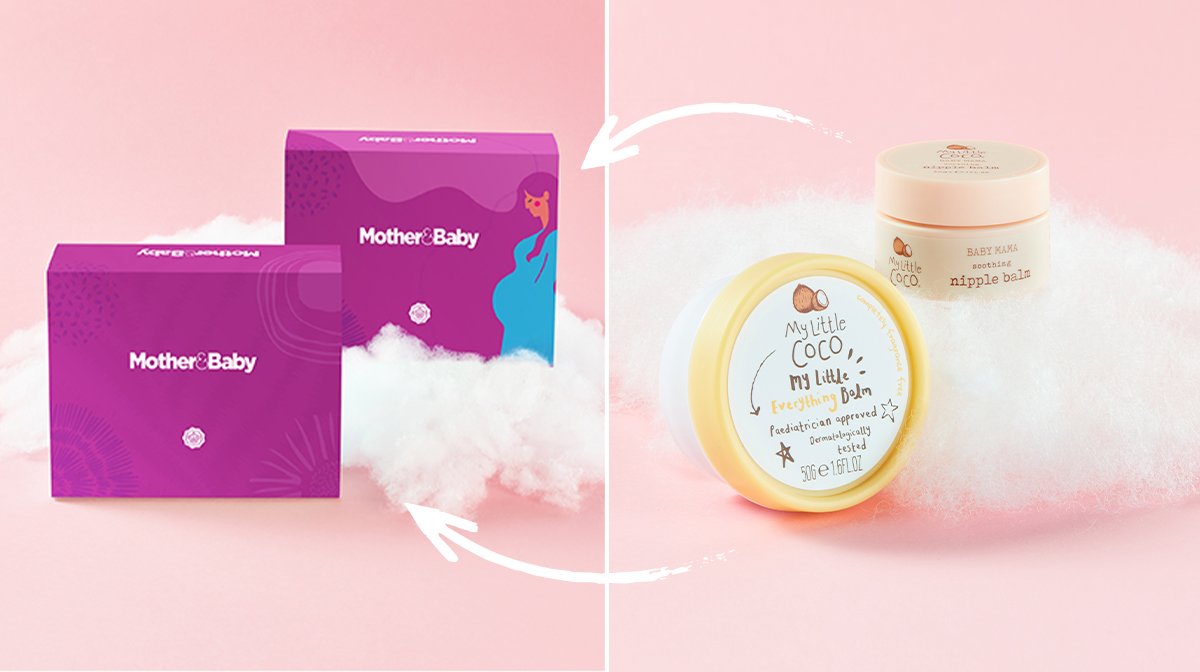 My Little Coco – Baby Mama Nipple Balm (Box #1
 – Mum To Be
)
Lovingly made and expertly blended with nourishing organic coconut oil and hydrating rosehip. This plant based alternative nipple balm is designed to hydrate and soothe your nipples throughout pregnancy and breastfeeding. 
RRP £8.99* 
My Little Coco – My Little Everything Balm (Box #2
 – New Mum
)
The softest of formulas for your little one's delicate skin and hair. Beautifully scented, this multi-tasking miracle balm is enriched with nourishing organic coconut oil to ensure a no-nasties way of caring for your family. 
RRP £5.99*
How To Purchase Your 
Mother&Baby
 Limited Edition GLOSSYBOX
The GLOSSYBOX x Mother&Baby Limited Edition will be on sale to both Glossies and those yet to subscribe on Friday 9th April. Subscribers will be able to get theirs with priority access at 9am, while non-subscribers can purchase theirs at 12pm. This Limited Edition box will cost £30 for all. 
Subscribe 
To
 GLOSSYBOX To Get Yours First!
As always, subscribers get both priority access and an exclusive discount on this Limited Edition box. So, to make sure you don't miss out, sign up to become a Glossy today! You'll also start receiving our monthly boxes straight away, featuring five of the best beauty products, delivered straight to your door!