A GLOSSYBOX exclusive: we reveal the true cost of the average British holiday!
In our recent GLOSSYBOX survey, we've found that on average British families are spending £6000 on their family holiday, with women spending £400 on clothes and £200 on beauty treatments before even jetting off.
You might think £6000 is shocking, but when you sit back and add up all the extras, it becomes more and more plausible. Ask your friends about their holiday spending habits and pre-holiday beauty regimes and we bet their estimated spend is interesting!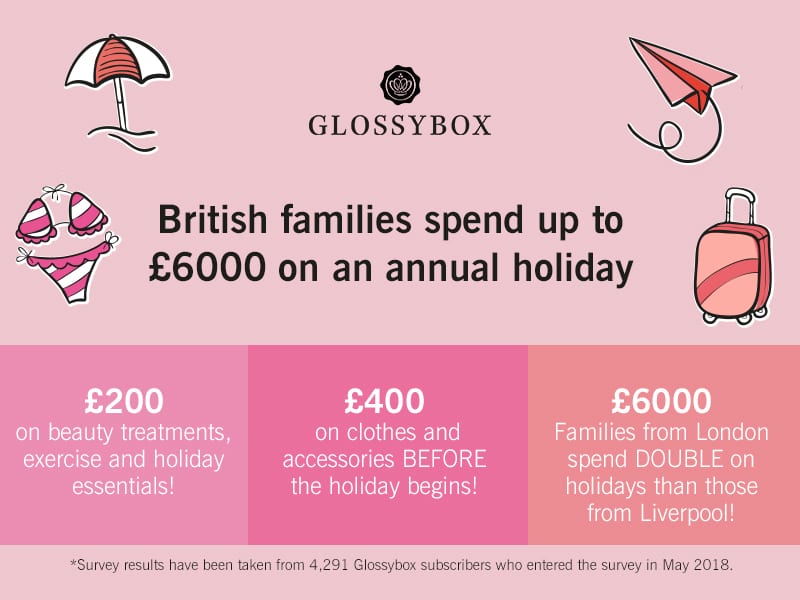 Which regions spend the most?
Our survey found that families in London spend DOUBLE the amount on holidays than those from Liverpool. Interestingly Manchester, the home of GLOSSY HQ, came third in the list of big spenders – what can we say, the Glossy office do love a holiday.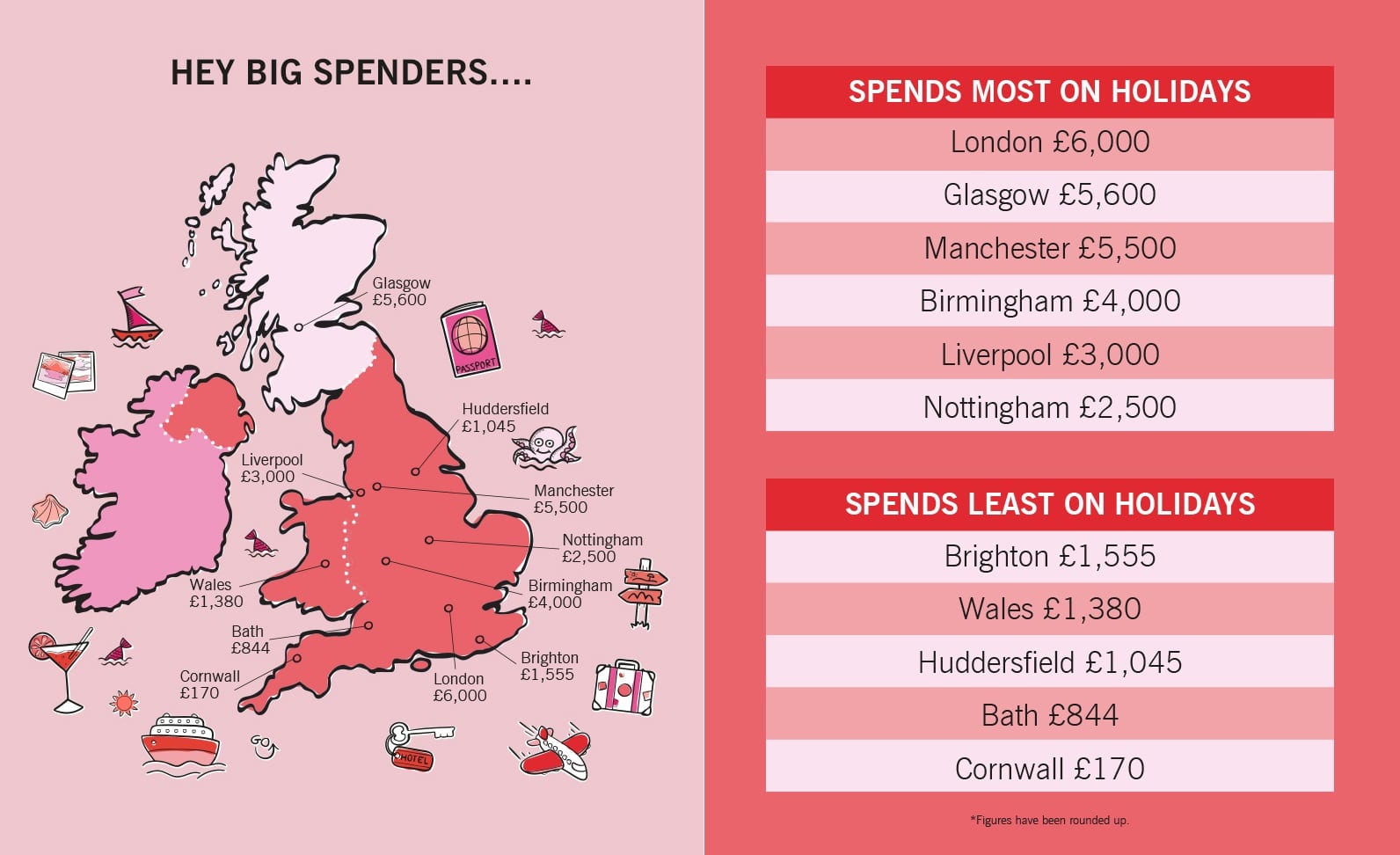 What is contributing to these sky-high costs?
Pre-holiday beauty treatments 
We all love a pre-holiday pamper and the list is scarily long. It seems these beauty treatments are contributing to the sky-high holiday cost average!
30% of women won't go on holiday without a manicure
From manicures, waxing, hair colouring, blow dries, eyelash extensions to sun cream and a new darker foundation, we could go on but the list is endless.
Last minute purchases
We all know that airport prices are hyper-inflated, especially if you're buying your makeup and skincare products after check-in, or even on the plane.
20% buy holiday beauty products at the airport or during the flight
But duty-free isn't all it's made out to be and we find ourselves having to buy that product we forgot for 3 times the usual price. So make sure you stock up well in advance.
Pricey sun cream
93% of you would rather spend more money on sun cream than makeup which, as far as your skin and your health is concerned, is the right attitude to have. Buying enough sun cream for two adults and two children can be expensive, especially if you buy it in the airport or abroad. Holiday resort prices for essentials like sun cream and after sun are colossal so it's wise to buy online before you fly.