Are you ready to reclaim your summery, sun-kissed glow? Worth over £75, the bareMinerals Limited Edition GLOSSYBOX includes 5 glow-enhancing makeup and skincare products that are filled with clean, natural and good-for-skin ingredients.
I've already unveiled the first two sneak peeks (which you can check out here and here). Now though, I'm thrilled to announce that your third product reveal is *drumroll please* the bareMinerals Skinlongevity™ Vital Power Serum!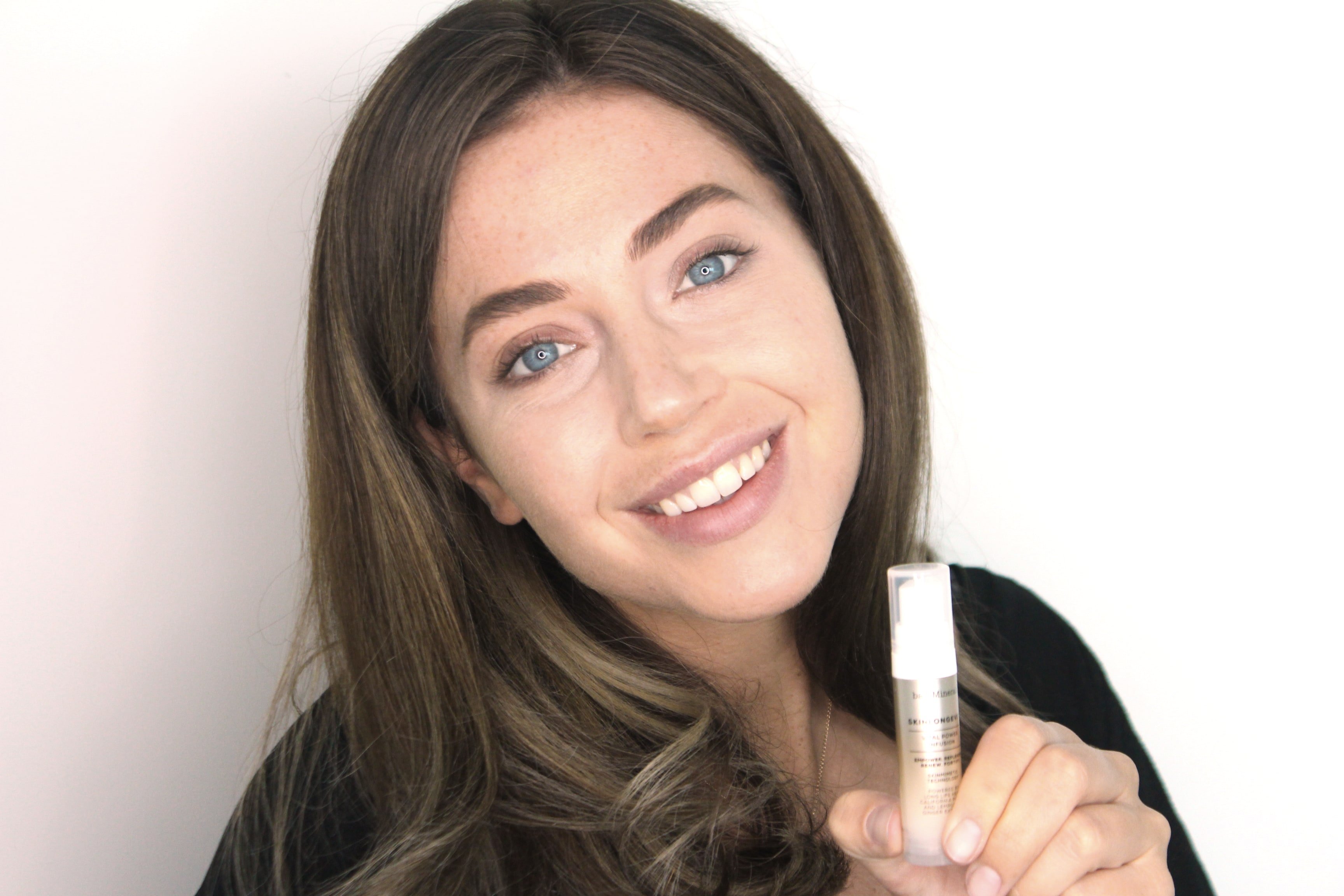 Skinlongevity™ Vital Power Serum Gets The Glossies' Stamp Of Approval
Some of you may remember this amazing serum from our 2018 Advent Calendar. Well, it was such a hit, we decided to bring it back in our bareMinerals Limited Edition GLOSSYBOX.
This has got to be the best serum I've ever used! It made my skin feel moisturised and vibrant.
@Leah on The GLOSSYBOX website
Why All The Love For bareMinerals' Serum?
This serum is the first vital step towards achieving ridiculously glowy skin.
The Secret To Youthful Skin
So what makes bareMinerals' serum so effective? Well, it is formulated with a Long Life Herb Extract. This is an incredible skincare ingredient that grows on the Japanese island of Okinawa, the home of the world's oldest living female population.
Despite their age, though, these women still have youthful-looking skin – and it's all thanks to this herb! Full of vitamins and minerals, these vital nutrients replace the minerals that our skin naturally loses as we get older. Basically, it's a wonder serum that plumps your skin and smooths out fine lines and wrinkles.
The bareMinerals' serum also promotes skin's vitality by moisturising and strengthening it. Its silky smooth, clear lotion effortlessly sinks into your skin. It's such a cooling and revitalising feeling!
If you want to maintain healthy, younger-looking skin, then this is how! Plus, the formula really does smell amazing.