You may think we're joking, but beauty sleep is a real thing. The way you sleep, your bedding and your bedtime skin regime could be making your skin and hair worse! We teamed up with sleep experts at Dormeo to get the lowdown on the dos and don'ts of all things sleep and the results are surprising…
Silk, silk, silk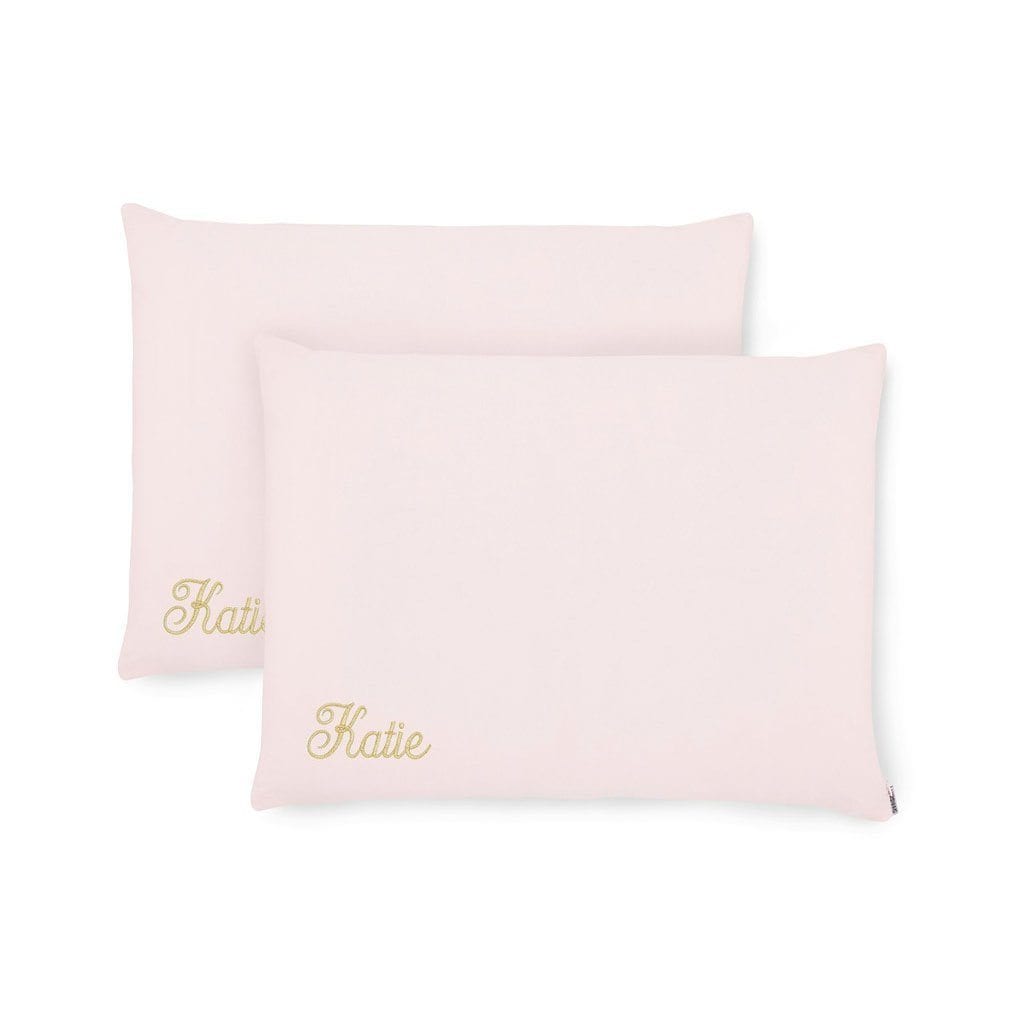 Try a silk pillowcase
If you're often greeted by red lines on your face when you check the mirror in the morning, then your pillowcase is the most likely culprit. These so-called 'sleep lines' are formed when your face presses against the fabric of your pillow during the night, causing creases in the skin. It could be time to swap your normal case for a silk one.
I love the Aussie company Shhh Silk and I'm not alone – it's adored by celebs like Kim Kardashian, Khloé, Kourtney, Kylie Jenner and Chrissy Teigen so I just had to try their Pink Silk Pillowcases and was not disappointed. Not only do they stay cool to let your skin breathe, they prevent split ends and extend your blow dry.
The fine fabrics feel luscious against your skin and the fibres slip more smoothly over your face and hair, reducing friction and preventing sleep lines from forming. You can even have them embroidered with your name and they come with their own protective wash bag! Yes please!
There is no going back now I've tried silk pillowcases! Silk feels so luxurious, refreshing and I don't wake up with pillow lines!
Try a silk sleep mask
If you are like me, then you can't sleep even with a shed of light in the room. I live by sleep masks and I have discovered the best of the best that both look and feel gorgeous! This Slip Silk Sleep Mask, £45, and the Limited Edition Beauty Sleep Mask from Shhh Silk, $49, are both good options. They're the most luxurious sleep masks I've ever tried and they're definitely worth the investment.