Welcome to week 4 of our Glossy journey of mindfulness. This week is all about focusing your awareness on the present moment by introducing some gorgeous products into your beauty routine. Take some time for you!
The problem is, in a world where our daily lives involve long working hours, stressful commutes and a number of other obligations, it can be hard to find the time.
That's where the beauty industry has come in very handy, with Rituals leading the way in making mindfulness its key philosophy. Raymond Cloosterman, Founder and CEO, is huge a pioneer for transforming our daily routines into 'more meaningful moments' and having a work/life balance. Even the Rituals offices celebrate 'me time' with soul working booths, delicious lunches and employee yoga sessions. And check out how gorgeous their shops are…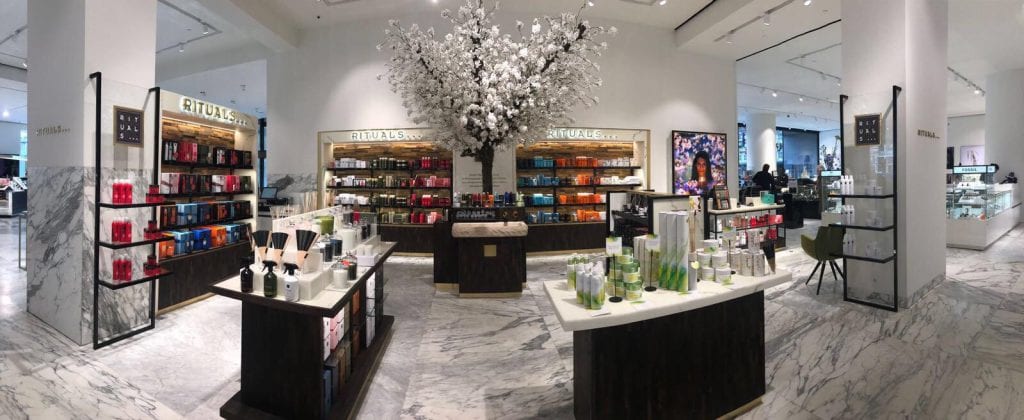 With this in mind, here are a few ways we've incorporated the art of mindfulness into our daily routines….
1) In the shower
By taking a few extra minutes in the shower every morning to breath in the aromas of a calming body wash you'll help to relieve your mind of any stress and anxiety for the day ahead. We've been using Rituals The Ritual Of Dao Shower Gel, £8.50, which uses the relaxing qualities of white lotus and nourishing yi yi ren.