Banana powder is the secret to a long-lasting, flawless makeup base and illuminated skin. It's a makeup bag essential that has even received Kim Kardashian's seal of approval! So, to help you to make the most of it, here's a guide on how to use banana powder.
What Is Banana Powder?
Before I get into the ins-and-outs of how to use banana powder, let's explore what it actually is.
Essentially, it's an ultra-fine, yellow-toned powder that works its magic by setting your makeup, colour correcting any redness and brightening your skin. The best part? It works on any skin tone, instantly creating a glowing, long-lasting base!
How To Use Banana Powder
If you're wondering how to use banana powder, here are four ways we've been making the most of this makeup bag essential.
1. Baking Your Makeup
Arguably one of the biggest makeup trends of 2018 and 2019, baking put powders back on the map. This makeup technique can be done in four simple steps.
Step 1: Apply Concealer
After applying your foundation, add a layer of creamy concealer to any area of the face you'd like to brighten. I usually go for under the eyes and on my t-zone.

Step 2: Apply The Powder
Using a makeup sponge, apply your powder over all of the areas you've just concealed and leave it to sit for 5 to 10 minutes. During this time, the heat created by this layer of powder will set your concealer, while the powder itself soaks up any excess oils on your skin.

Step 3: Dust Off The Excess
Dust off the powder using a thin, fan brush.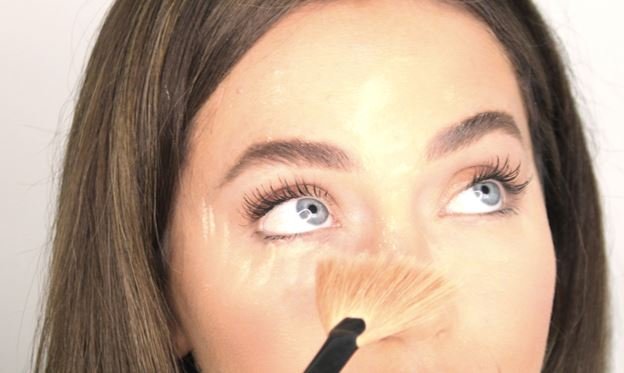 The Result
The result? A glowing, bright and flawless complexion!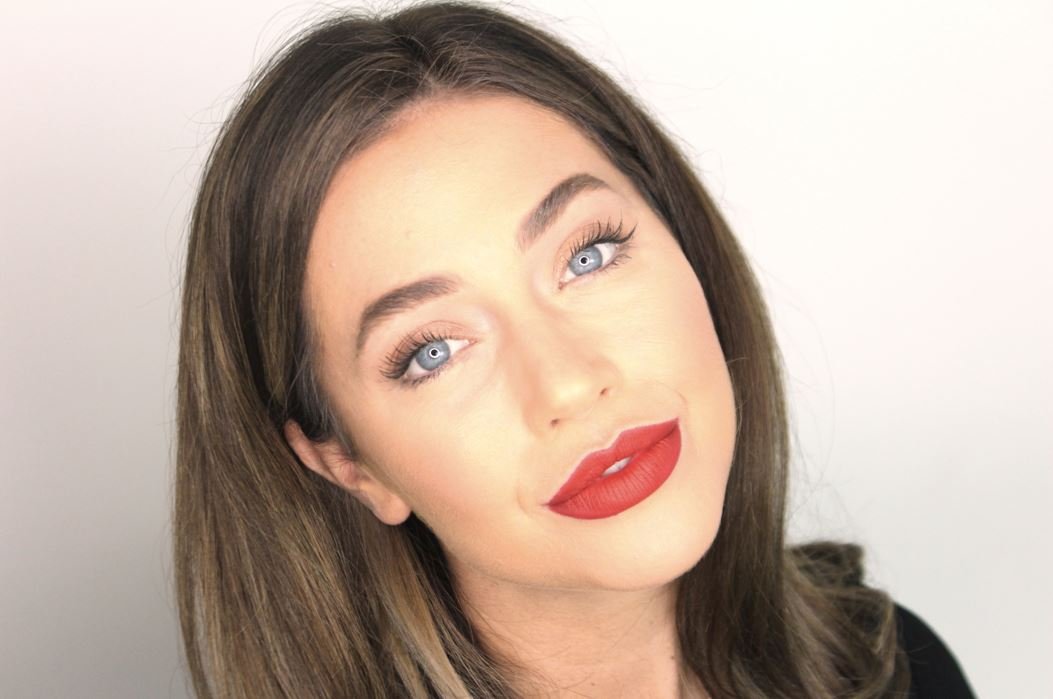 2. Setting Your Foundation
If your concealer or foundation has a tendency to settle into the fine lines of your face, then you need to learn how to use banana powder. It will ward off any creasing!

Simply use a large and fluffy brush to buff the powder all over your face. The powder will then settle into those fine lines, creating an even-looking texture. No more creasing!
3. Creating A Base For Your Eyeshadow
When you run out of primer, you can use banana setting powder to create the perfect base for your eyeshadow. Simply apply a little concealer all over your lid, then set it with some powder. You can then apply your eyeshadow over the top. It will help to make your eye look last even longer!

4. Absorbing Excess Oil And Reducing Shine
If you suffer from oily skin, you'll also be happy to learn that your banana setting powder will help to solve this problem too! Simply dust a light layer over any areas that are particularly oily and it will soak up those excess oils. Instead, you'll be left with a shine-free complexion!
Can You Recommend A Banana Powder?
MAYY Beauty's Banana Setting Powder is a fantastic choice! Vegan and paraben-free, this ultrafine mineral-based setting powder will brighten your skin and set your makeup! Plus, it is infused with hyaluronic acid that helps to keep your skin hydrated.