We may be inundated with choice when it comes to beauty products – and for the record, we're not complaining – but if you're a discerning beauty buyer then the most important thing is a product that delivers.
Whether they are iconic beauty buys that have been on the shelf for decades, or new kids on the block that can revolutionise your beauty bag, we've taken a look at some of the beauty world's best-selling brands, and their top selling products…
Estée Lauder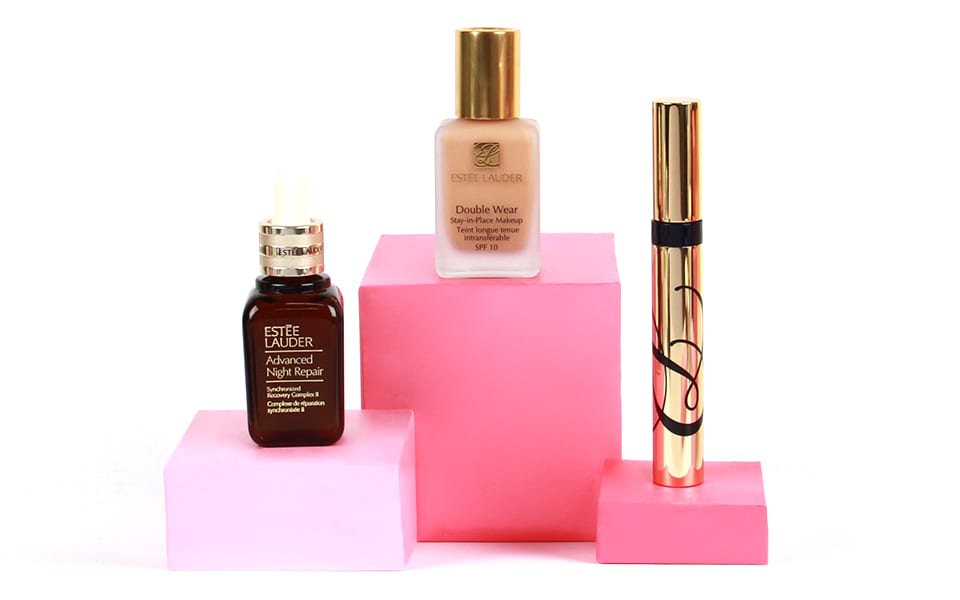 It's a fact that the products that do what they say on the tin stand the test of time. This is especially true with Estee Lauder's offering of skincare and makeup. Its Double Wear Foundation, £31, comes in 44 shades and as you'd expect from the name Double Wear, doesn't budge. In fact, it deliver 15 hours of wearable medium coverage that doesn't cake or suffocate skin. The original liquid formula is now a franchise of six textures, depending on the finish you want. The Sumptuous Extreme Mascara, £25, is famed for creating volume and length of even sparse, short lashes. The inky formula contains three types of fibre to 'beef' up lashes and also contains a vitamin complex to nourish your natural lashes. We all dream of going to sleep and waking up looking younger, and in real terms Advanced Night Repair, from £52, is a serum that can give you that 'wow' feeling in the morning. The serum maximises the body's own renewal process while also increasing skin hydration and tone.
Diptyque

You may have stumbled over how to say it, but how it sounds is less important than how it smells. The Baies Candle, £42, blends roses with blackcurrant leaves and is a firm favourite for making homes smell homely. Floral fragrances are hugely popular, but the sophisticated floral of Do Son Eau de Parfum, £60, blends Tuberose, Pink Peppercorn, Orange leaves and Musk for their best-selling scent. If it's something slightly heavier and more complicated you're after then Philosykos Eau de Parfum, £95, is a woody scent that's all juicy figs and warm cedar.
Origins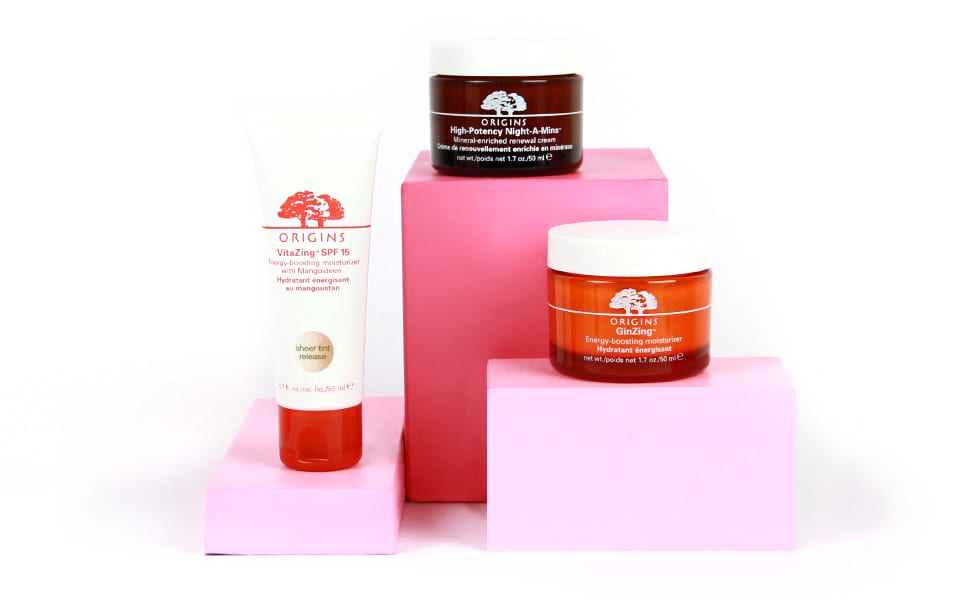 If you like a product that multitasks then Origins VitaZing, £29, will fit the bill: packed full of moisturisers, skin energisers, anti-oxidants and SPF with added pigments that deliver a veil of natural-looking skin. High Potency Night-a-Mins, £35, uses the hours we're asleep to work its magic. Natural resurfacers brighten, vitamins nourish and strengthen skin, while the carefully chosen scent actually helps lull you to sleep. The closest you'll come to your skincare singing you a lullaby… Containing Ginseng and Coffee Beans to really perk up the look of skin, GinZing Energy Boosting Moisturiser, £24, brightens your complexion while revving up its regeneration processes.
Urban Decay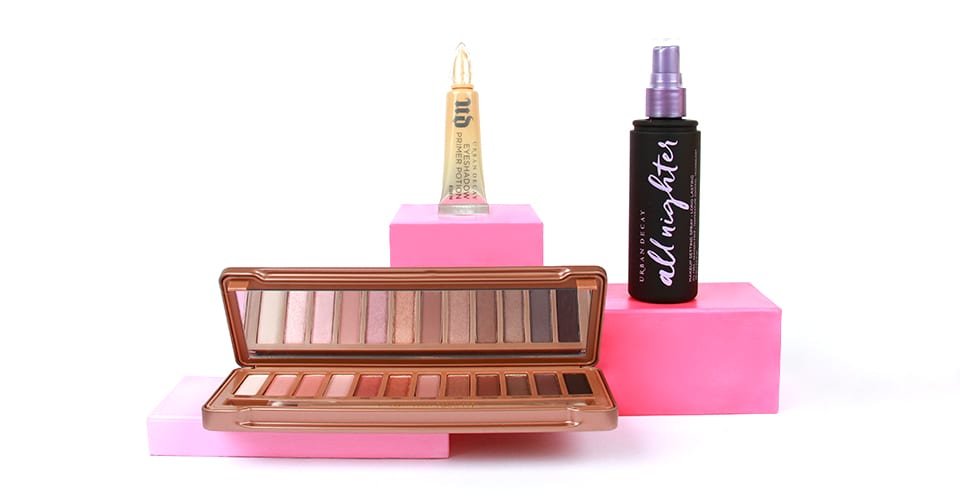 The Naked Palette has been a beauty staple for years, but the launch of Naked 3, £39.50, with 12 never-seen-before rose-hued shades was a complete beauty shake up. Like the other Naked palettes there's everything you need for natural to vampy styling, but the pink-tones have made this the Number 1. The All Nighter Setting Spray, £23.50, is one clever little spritz. It actually lowers the temperature of your makeup so it won't melt, slip or pill. Genius. The secret in the Eyeshadow Primer Potion, £17, that means smooth lids that hold eyeshadow all day long without creasing is clever polymers. They fill imperfections creating a smooth texture that not only holds pigment but makes eyes look younger.
NARS

The NARS textures are so loved, not just because they add colour, but because the finely milled pigments also fill in lines and pores so you get the added benefit of smoothed, fresh looking skin when you do your makeup. The Laguna Bronzer, £29, gives bronze the Midas touch with the addition of gold shimmer. The Orgasm Blusher, £23, gained notoriety, initially, because of its name but has stood the test of time and is proven to be a suits-all shade that serves to enliven any complexion. The idea with concealer is to hide the stuff you don't want to see in a finish that looks like your natural skin. The Radiant Creamy Concealer, £22.50, does just that in a buildable formula that takes you from a medium to full coverage. Dark circles, discolouration and pigmentation don't stand a chance against it.
Kerastase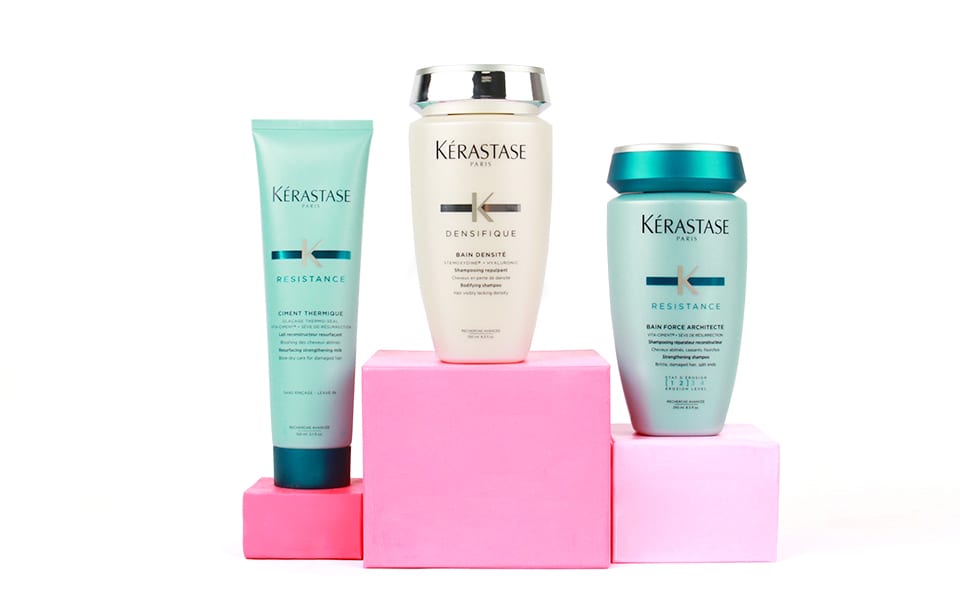 The most common hair texture in the Northern hemisphere is fine and more and more women are noting a thinning quality to hair. Bain Densifique to the rescue, £14.30, containing ceramides, peptides, hyaluronic acid and stemodyxine to give hair a fuller more textured look and feel. All that washing and styling can take its toll on hair but Ciment Thermique, £16.72, strengthens, protects and adds shine to hair that can look and feel brittle. Like Ciment Thermique, Bain Force Architecte, £14.32, caters for hair that's brittle, split and damaged by strengthening it from the inside-out.
Zelens

Containing plant actives, sea algae and herb oils the 3T Complex Anti-Ageing Cream, £95, is chock-full of ingredients to smooth, plump, hydrate and leave skin looking younger – all with the expert input of Dr Marko Lens. Infused with four types of exfoliating acids the PHA+ Bio-Peel Resurfacing Facial Pads, £65, makes light work of dead skin to a reveal brighter, plumped-up complexion. Before fine lines and wrinkles it's the tone of skin we have to watch. Discoloration and uneven skin tone are a giveaway but Z Luminous Brightening Serum, £135, does everything it can to brighten, rebalance and enhance the look of skin.

Jo Malone London

We're not surprised Pomegranate Noir, £44, is a best seller, particularly seeing as it's one of our all-time favourite scents. It perfectly combines spicy woods, red fruits and a hint of pink pepper. Meanwhile Lime, Basil & Mandarin is probably Jo Malone London's most evergreen scent with its Cologne, £88 and Candle, £44, being a regular bestseller for the brand. If you're after a fresh, invigorating scent that smells as good on your skin as it does as part of your home decor then LBM is for you.
Rimmel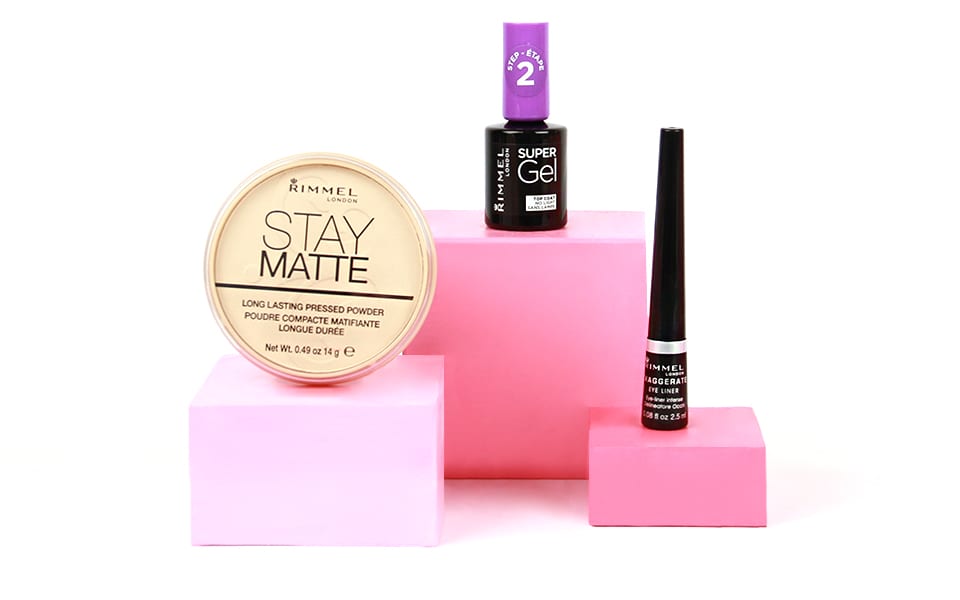 A well applied eyeliner can be transformative, but what you need is a formula that lasts, stays true and is highly pigmented. Rimmel Exaggerate LIquid Eyeliner, £5.29, ticks all those boxes, while also being purse-friendly. If your skin is prone to breakouts or your combination skin gets oily quicker than you'd like you need Rimmel Stay Matte Pressed Powder, £3.99, in your kit. The translucent finish keeps skin shine-free for up to five hours and contains a complex that helps minimise spots. Gel manicures are great – they look good thanks to the high-shine finish and they also really last. Rimmel have 'nailed' the gel finish in a formula that uses natural light, not UV or a special lamp, to seal in shine. Super Gel Nail Polish Top Coat, £5.99, might look like a gel but comes off with any nail varnish remover.
Elemental Herbology
The beauty of the Cell Nourish & Vitality Serum, £45, is that it can be slotted into your existing skincare regime and adds hydration and radiance to skin that can look dull and feel tired. Balm cleansers make light work of heavy makeup and Vital Cleanse Facial Cleanser, £29, is as efficient as a thick balm but the lighter texture means that it can be used morning and evening. Plus it's all natural and contains Manuka honey, grapefruit, seaweed and papaya so skin gets a good 'feed' as well as feeling squeaky clean. If you find yourself retaining water at certain times of the month, try incorporating Detox Bathing Infusion, £20, into your day. Use in the bath for a stimulating soak or apply onto skin before showering and the combination of grapefruit and juniper will kick-start your system.