Hello, beauty enthusiasts! As we step into Autumn, Glossybox is here to add a sprinkle of enchantment to your fall beauty routine with the mesmerising 'Hidden Places' Edit. 
This month, we're all about unlocking the secrets of the world's most mysterious and hidden places, and what better way to do that than through the art of makeup? Prepare to be spellbound by five premium products worth over £63, carefully curated to unveil undiscovered beauty secrets.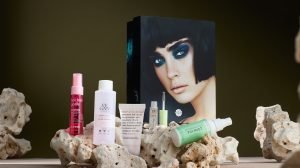 ---
Vegan By Happy Skin – Original Essence Toner  
The perfect skin balancer after cleansing with natural ingredients that are known for skin-soothing – aloe vera juice, chamomile and calendula. This natural antioxidant-rich formula is a great addition to your current skincare routine making skin feel softer, more nourished and calmed after cleansing. Simply apply with a cotton pad or your hands and wipe around the face, avoiding your eye area and let your skin soak in the goodness.  
RRP: £34.99 
---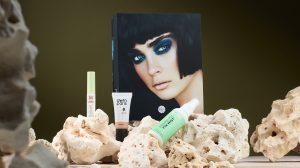 B.Fresh – Heat Protection Spray  
The B.Fresh Heat Protection Spray offers an ideal solution for establishing a protective barrier, effectively shielding your hair from the adverse effects of high temperatures while minimising heat-related damage. Enriched with hydrating and moisturising components, this spray not only aids in preserving moisture but also contributes to maintaining the lustrous and healthy appearance of your hair! 
RRP: £8.99 
---
 Pixi- Brow Tamer  
The Pixi Brow Tamer is your go-to solution for those brow-perfecting moments. This long-wear brow beautifier is the ultimate finishing touch to elevate any brow look. It defines and shapes your brows instantly, giving you that polished, put-together appearance. What's even better? The soothing formula is enriched with Aloe Vera and Panthenol to condition your brow hairs and deliver a natural, soft effect. Plus, it's Paraben-free and cruelty-free, so you can feel good about your beauty choices! 
RRP: £12.90 
---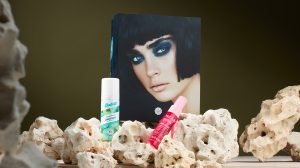 Revolution – ReLove Power Fix Mist 
Meet your secret weapon for makeup that lasts all day – Revolution's ReLove Power Fix Mist! Infused with hydrating hyaluronic acid, this weightless mist keeps your skin refreshed and moisturised, making you feel like an autumn goddess. Pro tip: Spray in an X and T formation for a flawless finish that will turn heads and leave a lasting impression! 
RRP: £4.50 
---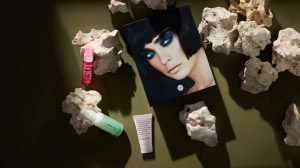 Revolution – ReLove Pore Vanish Prime Mist 
For a flawlessly smooth finish, Revolution's ReLove fixing mist is a game-changer. This weightless spray not only sets your makeup but also creates a pore-free canvas. The delicious scent and ultra-lightweight feel on your skin make it a must-have addition to your makeup bag. To use it like a pro, hold the fixing spray approximately 10-15cm away from your face and spray in an X and T formation. Get ready to blur those pores and shine all day! 
RRP: £4.50 
---
Anatomicals – Body Cleanser  
Are you ready to elevate your shower game? Let the magic of aloe vera, witch hazel, grapefruit, peppermint, and rosemary oil transform your daily ritual to help cleanse and invigorate your skin and body. Say goodbye to dull and tired skin and say hello to a new level of invigoration and cleanliness. 
RRP: £2.00 
---
Batiste – Dry Shampoo 
Batiste's Dry Shampoo is a miricale product that will refresh your hair anytime and anywhere, effortlessly! Essentially, it's a powder that provides a water-free option for refreshing your hair. To use, simply shake the bottle, section your hair and spray towards the roots, 30cm to be exact. Then, massage your head to ensure roots are covered, and brush lightly to remove excess residue. You're then ready to style anyway you please!  
RRP: £1.98 
---
Dwtn- Highlighter Medium  
The powdery cream texture of dwtn paris highlighters will offer you an easy application and an exceptional finish. For a light finish, with your fingertips, apply to your high points for them to be magnified. For a healthy glow, mix your highlighter with your foundation.   
RRP: £18.86 
---
 Elikya – Liquid Highlighter Rose  
This silky, soft-textured liquid highlighter adds instant radiance to your complexion. Use it alone or mix with your foundation for that healthy, lit-from-within glow! Ideal for illuminating targeted areas of the face: brow bones, temples, top of the cheekbones, or the top of the cupid's bow. 
RRP: £12.83  
---
Subscribe To GLOSSYBOX!    
Subscribe now to get your very own October 'Hidden Places' GLOSSYBOX.          
Once signed up, you'll not only start receiving our monthly boxes, but you'll also get plenty of other benefits too. Glossy Credit, discounts on our Limited Editions and the GLOSSYBOX Skincare range… there's so much to take advantage of!    
---