Happy New Year, Glossies! 
---
The new year is here which means new and exciting beauty horizons are ready for you to discover. We are delighted to share this new 2023 journey with you, to begin a fresh start and unleash a new version of you. Our January edit will fuel your routines with inspiration, new colours and trends and add a daring side to your beauty bag. Look beyond your beauty horizons and treat yourself to the hand-picked product selection inside this month's special dual-design box. Filled with skincare treats and tools from brands such as 111Skin and We Are Paradoxx, you'll begin the year refreshed and prepped for the new year ahead.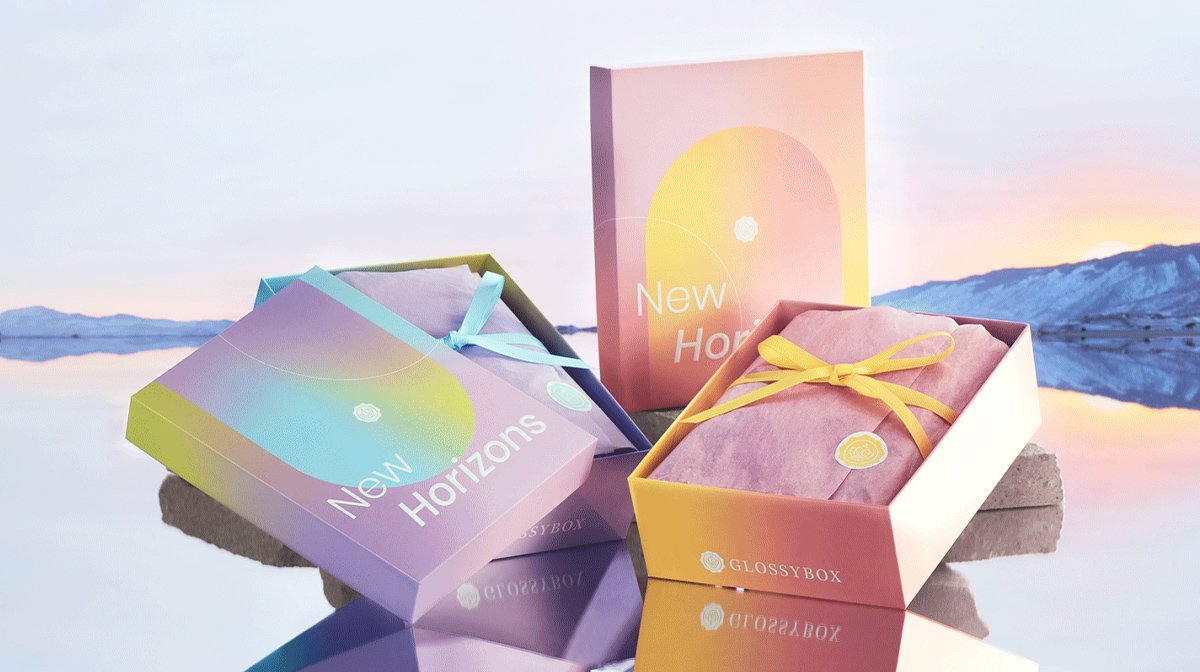 January Edit  
---
This January, revamp your routine with the luxurious picks inside your box, to start your year off right. Have radiant skin and nourished hair with the 111Skin Cryo De Puffing Eye Mask and We Are Paradoxx Detox Hair Mask.  
111Skin – A Beauty Phenomenon 
---
A brand with a powerful reputation and transformative results. 111Skin's collection boasts over 50 ethical skincare products that are surgically inspired for everyday life and aim to give your skin total confidence. Used by renowned celebrities across the globe, this brand will definitely remain in your skincare routine.  
Cryo De-Puffing Eye Mask  
---
These hydrogel masks will wrap around your eyes to banish the appearance of tiredness and dark circles. The powerful ingredients of Seaweed, Vitamin E and Peptide Complex will work to reduce puffiness, strengthen your skin, slow ageing and boost cell function. Add this into your routine for a visibly brighter and refreshed appearance, in just 20 minutes.  
How to use:

Cleanse your skin, remove the film from both eye masks and place under each eye, leave under 20 minutes and remove.
We Are Paradoxx – Clean. Conscious. Haircare.  
---
Established in 2019 and driven by the lack of natural hair and body care in the market. We Are Paradoxx provide sustainable hair and bodycare fuelled by plant-powered extracts, all cruelty and toxic free. The collection of high performing products on offer, are sourced sustainably and locally – a role model brand everyone should be following this year! 
Detox Hair Mask  
---
This Detox Hair Mask, infused with provitamin B-5, will lovingly pack your hair with moisture and shine. The Vegan Keratin and Coconut inclusion will reduce any brittleness and help strengthen your hair strands – the perfect remedy to quickly restore your hairs natural oils and leave a healthy glow! 
How to use:

Add to wet or dry hair and leave for 30 minutes, before rinsing. 

 
What Else Is Inside This Month's Edit?  
---
Sit tight, as we will be revealing our full 'New Horizons' edit on the 12th of January, for you to expand your beauty horizons.  
Subscribe To GLOSSYBOX   
---
Left inspired by our 'New Horizons' sneak peek? Subscribe to GLOSSYBOX right now!        
As a Glossy, you'll get loads of benefits. On top of receiving our monthly boxes, you'll also get the chance to earn Glossy Credit, access to the Glossy Lounge and discounts on our Limited Editions and the GLOSSYBOX Skincare range.