We've got the perfect gift for that special male figure in your life.  Treat him to a little pampering this festive season with our expert picked October GLOSSYBOX Grooming Kit!   
Open the lid of this Limited Edition and find four full size and five deluxe minis, Worth over £170, all of which were selected by our team of experts to help him get all dressed up for any special occasion he may have. Whether that is a Christmas do or an upcoming birthday he will be ready for anything!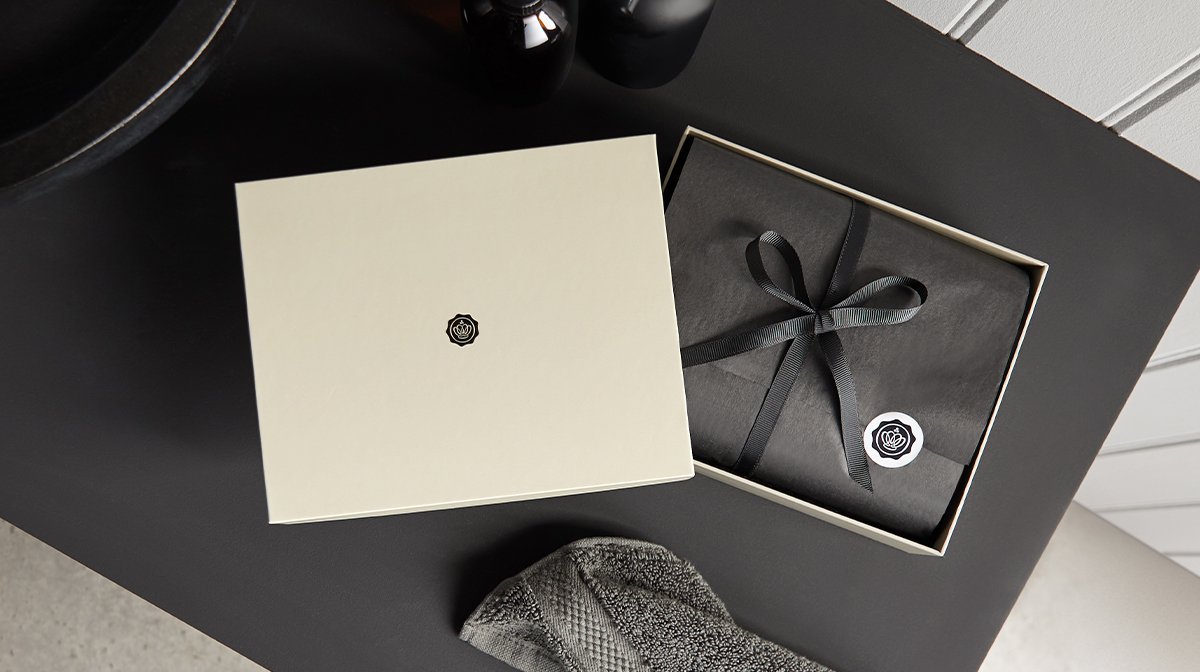 What's Inside the Latest GLOSSYBOX Grooming Kit Limited Edition?
Take a peek inside our limited edition including four full sized and five deluxe minis! Keep reading to find out what can be found within this latest collection! 
Rituals Ritual of Hammam Foaming Shower Gel
Enjoy this shower foam enriched with refreshing Eucalyptus and revitalizing Rosemary. A rich soothing foam with a purifying, refreshing fragrance for pleasant and soft cleansing. The hammam shower gel combines the aromatic and revitalizing properties of refreshing Eucalyptus and Rosemary. Transform your own bathroom into a real Hammam! 
RRP/ Deluxe mini 50ml worth £4.60. Full size 200ml RRP £9.50* 
Lumin Advanced Keratin Recovery Shampoo
Strengthen hair, stimulate hair growth, and prevent oil buildup with potent natural ingredients. This keratin shampoo for men helps repair hair damage and strengthen follicles for thicker-looking hair that's easier to style. This powerful formula helps nourish the scalp, strengthen your strands, and offers your best shot at getting stronger, healthier hair.  
RRP/ Deluxe mini 100ml worth £10.20. Full size 275ml RRP £14.40* 
Lumin Advanced Fortifying Conditioner
Our keratin-rich conditioner for men helps repair damaged hair, smooth dry ends, and nourish hair follicles for stronger, healthier hair. Keep thinning at bay and boost the health of your hair with this lightweight, jojoba-infused formula that balances scalp 
pH and improves the overall look and feel of your hair.  
RRP/ Deluxe mini 100ml worth £10.20. Full size 275ml RRP £14.40*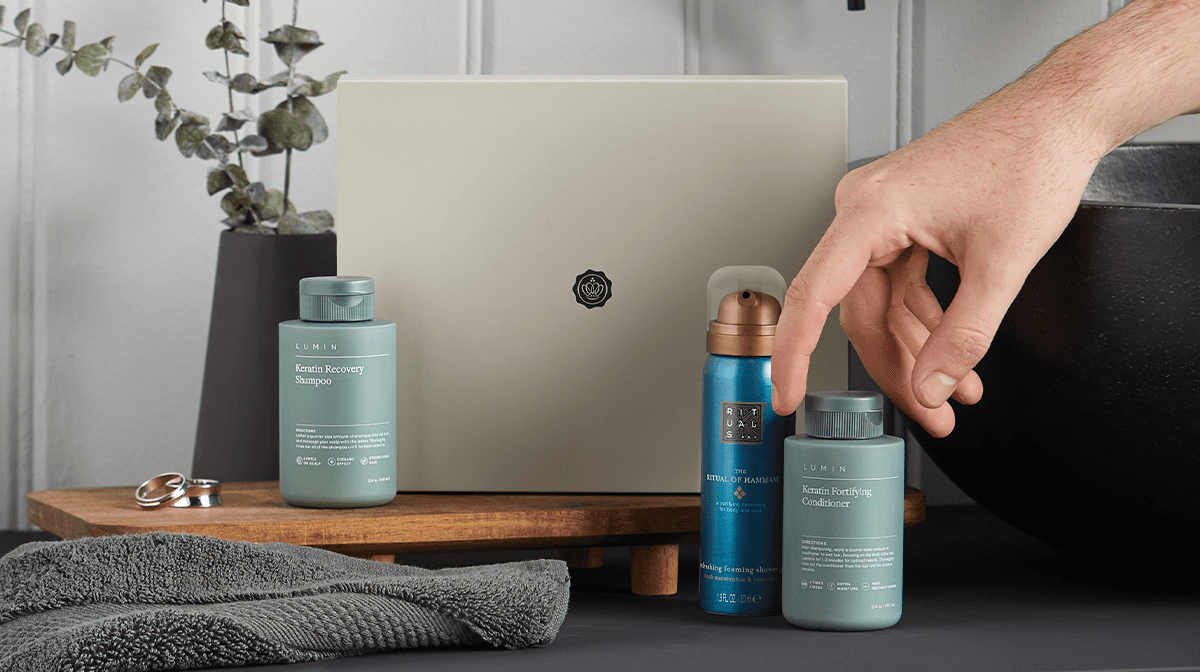 Dr Botanicals Cocoa & Coconut Superfood Cleansing Bar
Complete your routine with our scrumptious Cocoa and Coconut vegan cleansing bar. Designed to remove dirt and impurities from your face, it combines a luxurious lather for gentle cleansing with a delectable coconut scent to momentarily transport you to far-away shores.  
RRP/ £9.90* 
Lab Series All in 1 Face Treatment
A moisturiser for men, but better. All-In-One Face Treatment has multiple skincare benefits in one, easy-to-use product. Soothing irritations and redness, restoring hydration, repairing the skins's surface, as well as giving a mattified look for all-day shine control.  
RRP/ Deluxe mini 7ml worth £3.90. Full size 50ml RRP £29* 
Fudge Matte Head Extra
This extra high hold styling clay for men is our highest hold matte finish styler. With a dual combination of kaolin and bentonite clays coating the hair, it absorbs moisture for an extra dry, matte finish. The polymers and waxes provide extra hold to maintain hairstyle in high levels of humidity.  
RRP/ £16.50* 
Barber Pro Warming Eye Mask
Warming Eye Mask Whether you've been staring at screens or tackling late nights, this 20 minute treatment will help to relieve stress and tension. Scented with chamomile, this self heating mask will give off gentle warmth as you sit back for a moment of rest. Great to use before sleep to help you switch off.  
RRP/ £3*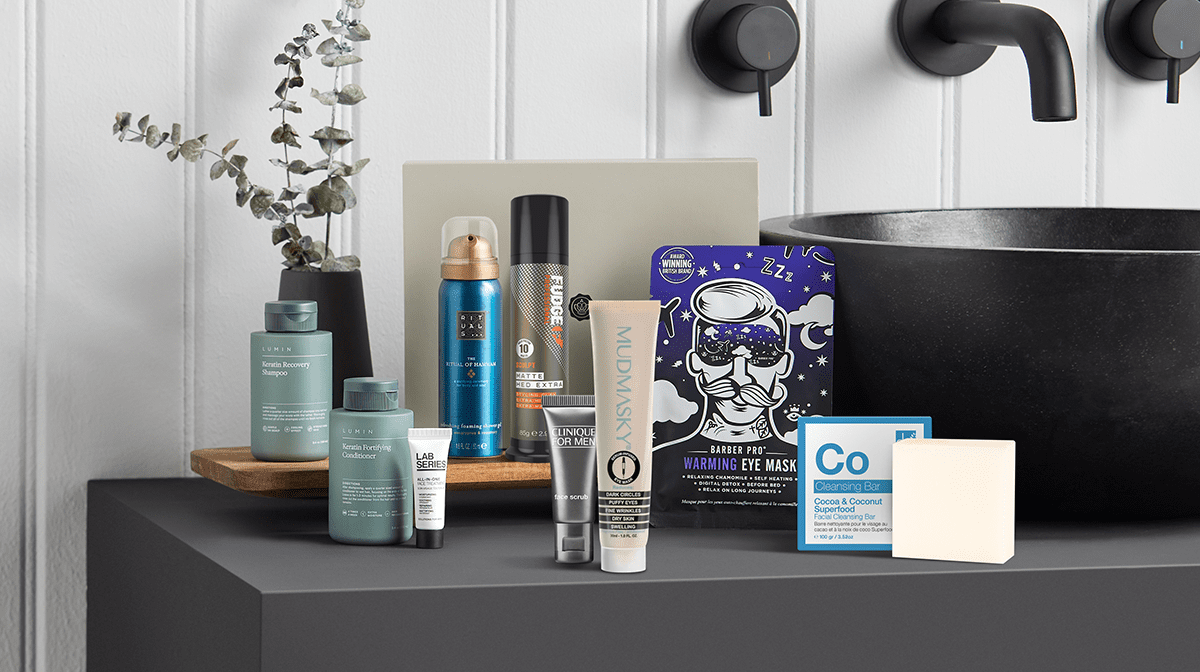 Mudmasky Serum Infused Eye Mask
This Serum-infused Eye Mask is specifically formulated for the thin and sensitive skin under your eyes. It contains a super-high level of natural antioxidants. Fragrance-free. Tackling dark circles, puffy eyes, swelling, fine wrinkles and dry skin.  
RRP/ £44* 
Clinique For Men Face Scrub
Clears the way for closest shaves. Fine, non-abrasive grains de-flake, lift beard hairs. Revives and smooths skin. This can be used daily or as needed to suit your routine.  
RRP/ Deluxe mini 15ml worth £3.15. Full size 100ml RRP £22* 
How To Purchase Your June Grooming Kit Limited Edition 
Our GLOSSYBOX Grooming Kit Limited Edition will be going on sale Friday 28th October in time for the festive season. Subscribers can purchase their box at 9am for only £20 with their subscriber exclusive discount. Not a subscriber? Get yours for £25 at 12pm when it hits general sale!  
Subscribe To GLOSSYBOX! 
To not miss out on getting your Grooming Kit Limited Edition, subscribe to us here at GLOSSYBOX today! You'll get an amazing £5 off this Limited Edition as well as the opportunity to purchase yours three hours earlier than non-subscribers!  
Of course, you will also start to receive our monthly boxes immediately, which means that there is also a treat coming for you, as well as him! Always packed with five beauty treats to add to your collection, it really is a no-brainer!