Last Updated:
25/05/2022
Holiday season has finally arrived! Planes, beaches, and the sun may seem like a distant memory for some, but we can finally travel once again.  
Whether it's a solo, family, or girls' trip, we've got you covered with our Flat Lay Co. X GLOSSYBOX bag, filled with a fabulous range of summer beauty products. 
The Story Behind Our 2022 Flat Lay Co X GLOSSYBOX Limited Edition!
---
This year, we have collaborated with Flat Lay Co. to create a tropical designed travel bag, jam packed with 12 summer essential products! 
Worth over £125, these six full size and six deluxe mini products are perfect to take with you on your travels to help keep you protected and glowing. Including cosmetics, skin, and hair care, plus a lovely fragrance, everything you could ever want! 
All housed in a beautiful tropical design Flat Lay Co X GLOSSYBOX bag. This bag is my favourite because it can fold out to double the size, making it easier to grab your products when using. For sure, this eliminates the stress of trying to find a product at the bottom of your makeup bag.  
Some of you might not know what Flat Lay Co. is and what they're about but that's why I'm here! The Flat Lay Co. is here to bring efficiency and serenity back into your daily routines. Say goodbye to stressful mornings with thoughtful, timesaving solutions that fit seamlessly into your lifestyle.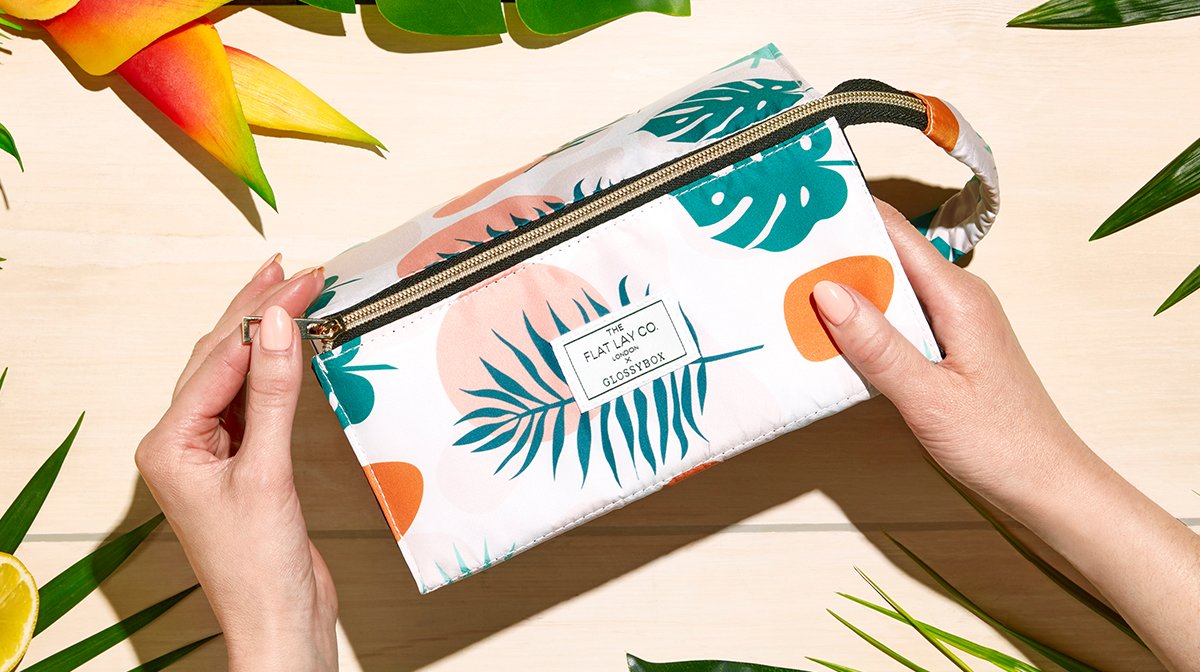 What To Expect Inside The Flat Lay Co. X GLOSSYOX Bag! 
---
I know you're curious to see what is inside our Flat Lay Co. X GLOSSYBOX travel bag this year, right? Well make sure to head over to our social channels and our other blogs, which will tell you EVERYTHING that's inside.  
Maybe you're a bit impatient like me and are dying to know what's inside, so here are a few brands in which you'll expect to see – Lancaster, Hawaiian Tropic, Frank Body and Bondi Sands. That's not all, but hopefully this can keep you on your toes until we share more!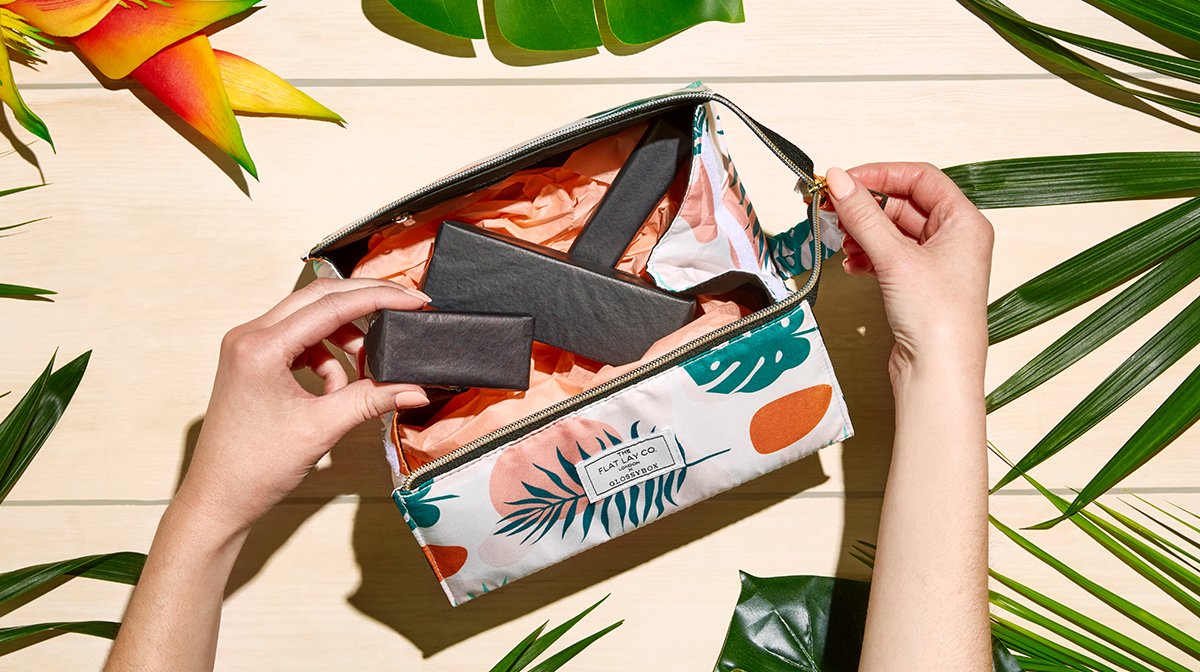 How To Purchase Your Very Own Flat Lay Co. X GLOSSYBOX Travel Bag 
---
Our 2022 Flat Lay Co. X GLOSSYBOX travel bag will officially be on sale Thursday 30th June. If you're a subscriber, great! You will have priority access and can purchase yours at 9am for only £30! Non subscribers can get theirs from 12pm the same day for £40.  
Become A GLOSSYBOX Subscriber Today To Get Yours For Less 
---
It's never too late to become a GLOSSYBOX Subscriber! Become a subscriber today to get priority access to this Limited Edition bag and your £10 discount! Our Limited Editions do sell out quickly but being a subscriber ensures you get your chance to purchase first. This is something you don't want to miss!
Don't forget, as an avid blog reader, if you become a Glossy today you can get your first box for only £11, including delivery! Just use code 'GLOSSYBLOG' at checkout!