It's the month of June and the first summer edition of our beauty horoscope series!   
 
There's no time to lose glossies. We're jumping right into what your summer will look like – and, of course,  your  beauty needs and any other new and sparkling discoveries along the way…  
 
As it's finally Summertime, it's time for  Cancer Signs to have their moment. Of course, all 11 other star signs have our attention too, so keep scrolling to find your horoscope and the best beauty options for your sign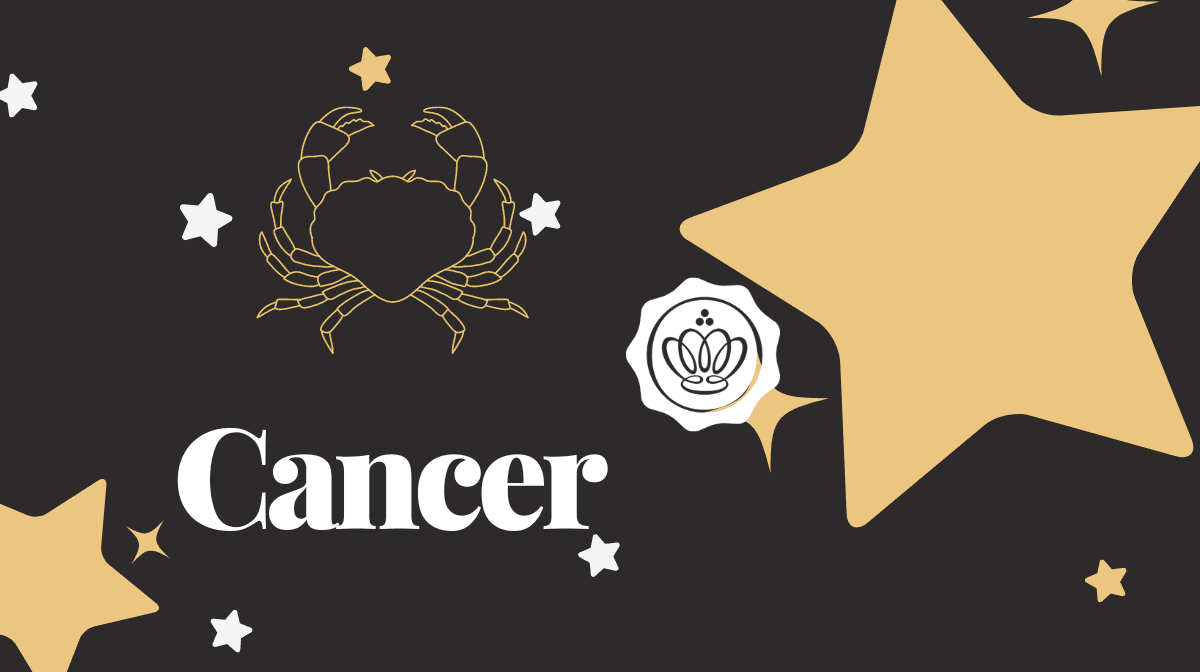 Cancer
---
Cancer signs, you love to chill! The 2022 way to chill is to self-care! Are you in need for cleansed, hydrated skin? The GLOSSYBOX Skincare Bestsellers Kit is a reliable, affordable skincare go-to. 
 
Three of our gorgeous pink skincare faves make up this set. And it's worth £47, but you only pay £27! The set is made up of our Exfoliating Clay Scrub, which gently exfoliates your face leaving you feeling deeply cleansed and refreshed! Our Night Serum – apply at night glossies and wake up to a brighter complexion and the feeling of nourished skin. And finally our famous 3-in-1 Moisturiser, a lightweight  moisturiser that hydrates and protects the skin.  

Celebrate your lively side with the Too Faced Light My Fire Doll Sized Eyeshadow Palette. This fiery mini palette consists of eight shadows that instantly enhance any makeup look. A palette with a mix of shimmers, metallics and mattes, this cute yet fiery (just like you Cancer's) palette is versatile for any situation.  

They say Cancer's wear their heart on their sleeve. Now you can wear it on your eyelids! The I Heart Revolution Heartbreakers Eye Shadow Palette – Courage. (A very fitting name for your sign). This pinky-red palette is made up of  four matte shades and five shimmers, with each of the nine shades shaped like hearts! The golden glittery shimmers are so smooth and sparkle for days!! And, like all Revolution eyeshadows, these are packed full of pigment! Even better glossies – the palette is under a fiver!  

What's To Come This Summer For Cancer Glossies?
---
Love
This summer you'll rediscover and fall back in love! It could be with an old TV series, a board game you used to enjoy as a child or you could rediscover an old stomping ground of yours! You'll be apprehensive at first but don't ignore your feelings! Enjoy it! You won't regret it and you'll find it's the nostalgic happiness you needed!
Career
This Summer, change is coming to your normal day to day. You'll be unaccepting at the start and the change will test you! Don't stress Glossies, persevere and keep going! You're a Cancer which means you're a hard worker and – you can do anything!
Recreation
Cancer, we know you love discovering new places! And this summer your love of travel will take over your! Book a flight, catch a train or grab a bike. Enjoy the outdoors and discover something new! Take a photo for the gram in Paris, complete a tik tok dance in Barcelona or try a pub crawl in Dublin. Whatever you decide, have fun and enjoy an unforgettable summer!
Wellbeing
Before your Summer starts getting busy and your social calendar gets filled with exciting events. Now is a perfect time to check in with your mental health. How are you? Not the generalisation we ask anyone and everyone, really think about…how are you? If it helps -  note down your feelings, the good and the bad. When are you feeling down? Is there a pattern? What are your triggers? What makes you happy? This summer, grab a drink, a pen and paper and answer these questions honestly and this summer…prioritise your wellbeing.
Water Signs
---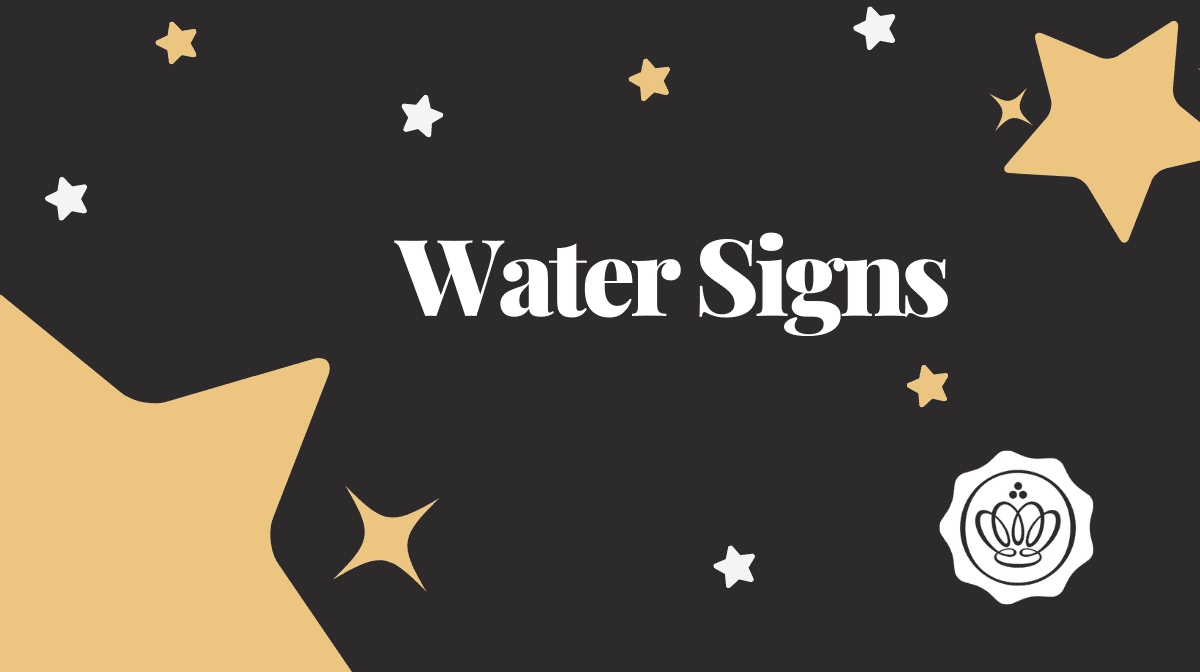 Pisces
This summer a close friend will be struggling with a major change in their life. They will need a friendly shoulder to have a cray on and some unbiased advice and you will be their go-to friend! You were made for this – you're known in your friendship group as the glass half full kind of gal – you make others around you smile.

Scorpio
Scorpio's, it's not a shock to you that you are loved by all your friends. So this summer expect your calendar to be brimming with plans! Bottomless brunch on a Saturday afternoon, a film festival on a Sunday or a matinee on a Wednesday – this Summer is the Summer to create special memories with friends and family!
Fellow Water Sign – St Tropez's brand ambassador Ashley Graham, created THE ultimate tanning kit. Celebrate your inner glow by giving yourself an outer glow!  
 
Ashley has always named St Tropez as her go-to for tan – and I can see exactly why! Gliding onto the skin fabulously, St Tropez tans always give us a gorgeous sun kissed glow, perfect for any Water Sign.  
 
The St Tropez x Ashley Graham Limited Edition Ultimate Glow Kit. Containing a luxe applicator mitt as well as the brand's hydrating whipped creme mousse, this tan is a gorgeous blend of vitamin E, rosehip oil and hyaluronic acid.  

Fire Signs
---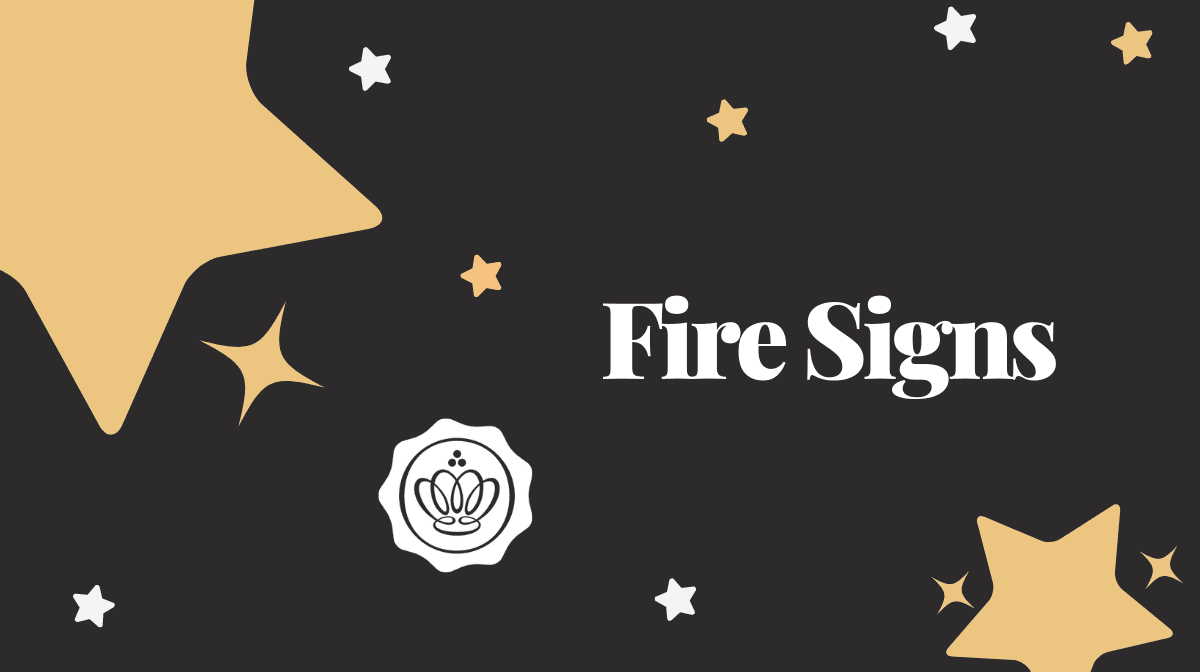 Leo
Let your flirty side out this Summer with an unexpected night out doing something exciting. You'll love it. So dm your new flame or plan a date night with your beau. Put together your favourite Summery outfit and have a great night glossies!
Aries
If any of the Zodiacs know about being confident, it's Aries! You command the attention of any room you walk into. Put your confidence to the test this Summer and try a new look. Whether its a new bold lip, a new colour for your wardrobe or taking a leap with a new haircut – whatever you decide on, rock it with your undeniable confidence!
Sagittarius 
The weather is screaming it's Summer! Blue skies and not a cloud in the sky! This calls for you to get your bucket list out! This month start your exciting, adventurous summer and start ticking off a couple of things from your list…don't have a bucket list? Grab a pen and paper, hop onto Pinterest for inspo and start planning your perfect Summer!
Trailblazing fire signs, you need a treat this month! And, what's better than our GLOSSYBOX May Generation Box? Inside, you'll find 10 juicy products that'll bring out the young beauty lover in all of us!  
 seven full-size products and three deluxe mini
 Worth over £85, there are an incredible seven full-size products and three deluxe minis including three of my favourites…INC.redible Cosmetics Jammy Lips – Fruity Feels, Hawaiian Tropic Summer Dreams Fragrance Mist and Ariana Grande R.E.M By Ariana Grande – an extra treat!
Air Signs
---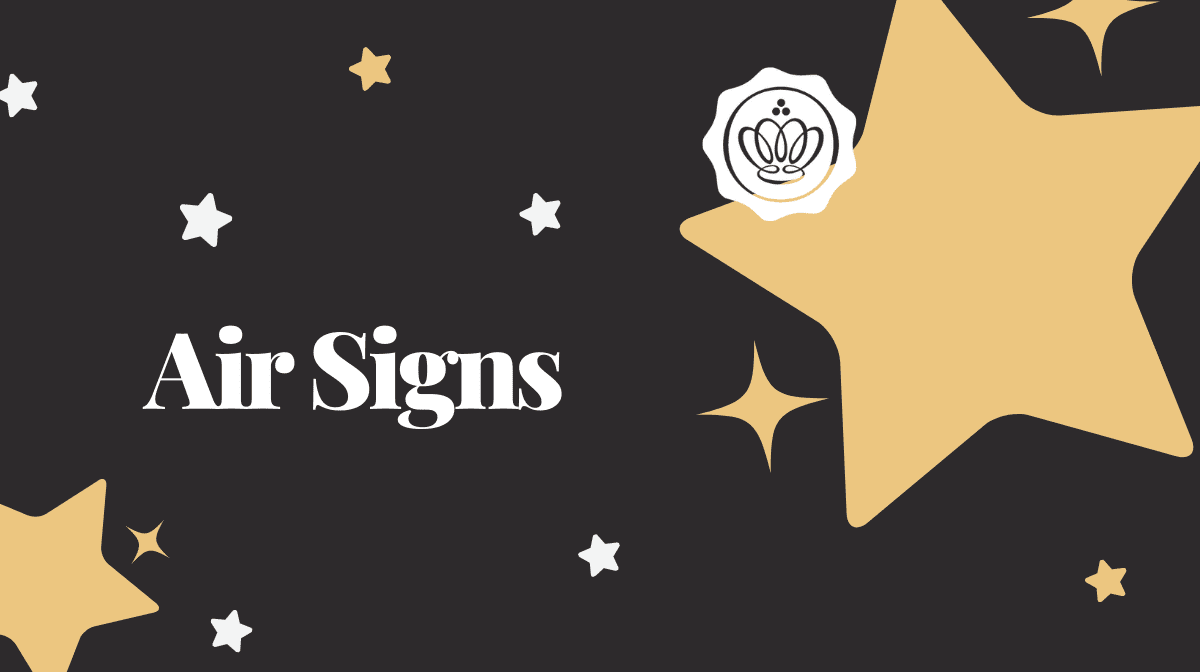 Libra
This Summer it's all about decision making glossies! Usually, you tend  to make a decision and think of the consequences or benefits later. This year, change it up and try a new approach. List your pros and cons in detail for the important decisions. These can change your day, week or even life in a big way. 
Aquarius
A few things bothered you this Spring glossies and you got very good at bottling up your feelings inside, but this summer – you need to release your emotions. You could join a spin class to clear your mind while exercising, start a podcast with your friends or just simply grab your bestie, go for a coffee and have a chat. Whichever way you choose to feel free – do it with a smile.
Gemini
Gemini Glossies, your always on the go! This Summer, however, you'll make selfcare and quiet a priority. Embrace it and enjoy the calm this brings you. You'll be wanting it later in the autumn/winter – so start getting used to it now.
Air signs, you love the simplicity of things and you're one for quality over quantity. I have found you, you're new best friend! The Lanolips 101 Ointment Multi-Balm – Strawberry features vitamin E, natural strawberry and alpha-hydroxy acids and helps heal and hydrateyour pout.  
 
But Glossies, this is not only a lip balm… It has 101 uses! So you can minimise your beauty bag! This balm treats weak nails, cracked heels, insect bites and more! (Holiday worthy for sure!) For our Glossy mum's out there too, you'll love that this product is baby friendly too!
Earth Signs
---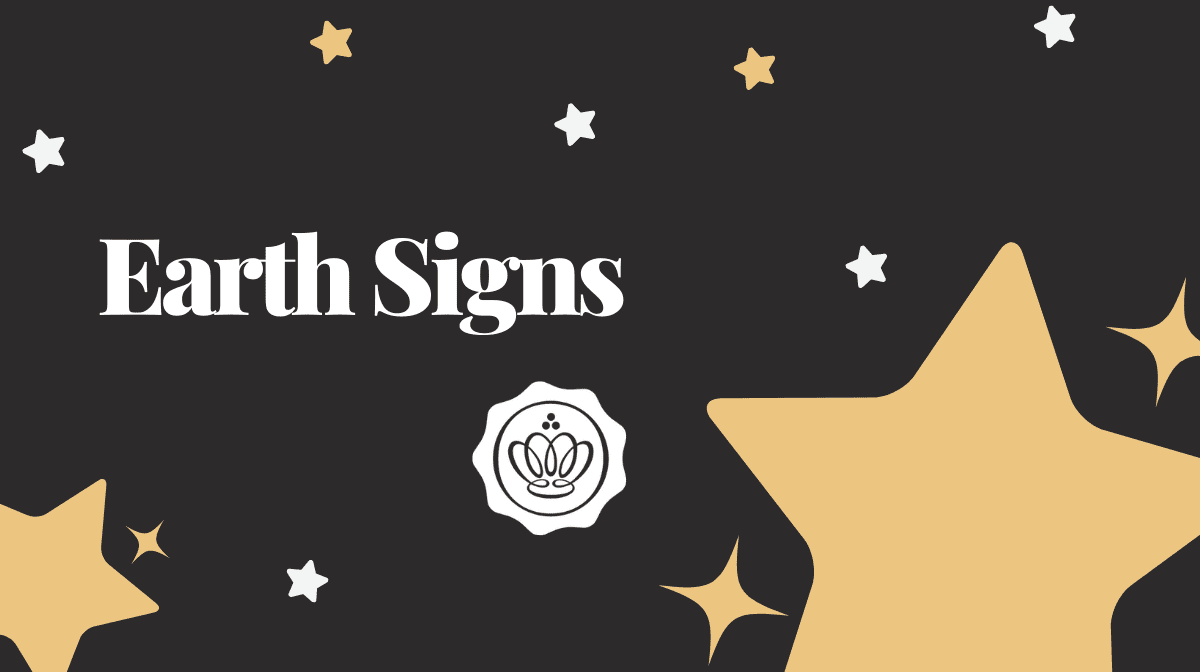 Taurus
Taurus glossies – this Summer you will fall in love with all things nature! You'll be into documentaries (David Attenborough will be your new best friend!) this fascination will take over your compute on the train or even a cheeky watch while you do the ironing! Without realising, you'll be wanting to go outdoors more, learn more about animals/nature and what you can do to help!  
   
Virgo 
Virgo's you have been career focused so far in 2022 and, this summer, you are determined to finish that one task that's been on your to do list for ages! Get a colleague onboard to help and the job will be accomplished, while even having fun along the way!  
 
Capricorn 
Capricorn Glossies, your desire for bargains will consume one of your days this Summer. So, plan a shopping trip with your mother, sister, auntie or bestie on an. Not only will it be a fun trip but also you'll discover a stunning, unique accessory that'll be your new Summer go to!
Calling all my fellow Earth Signs – to try a dark lip and make it your new go-to for an evening out! The Revlon Ultra HD Matte Lip Mousse offers a handful of the most stunning dark shades! My two fave shades are Dusk and Earthy.  
 
What I love most though, is that even though the mousse is matte, it's not drying! More importantly, this mousse is lightweight and doesn't budge!
Subscribe to GLOSSYBOX
---
Ready to become a zodiac goddess this Summer? You can buy any of these fabulous products with your Glossy Credit on LookFantastic!  
 
Subscribe to GLOSSYBOX today to start earning and spending your credits, plus you'll also get exclusive discounts via the Glossy Lounge and priority access to our Limited Edition boxes! Oh and, of course, you'll receive five beauty products delivered straight to your door.