Struggling on what to surprise your Dad with this Fathers Day? We've got you covered  glossies!  
 
From daily necessities to luxurious groom care, your Dad will appreciate and love everything we've compiled together in our annual Father's Day gift guide!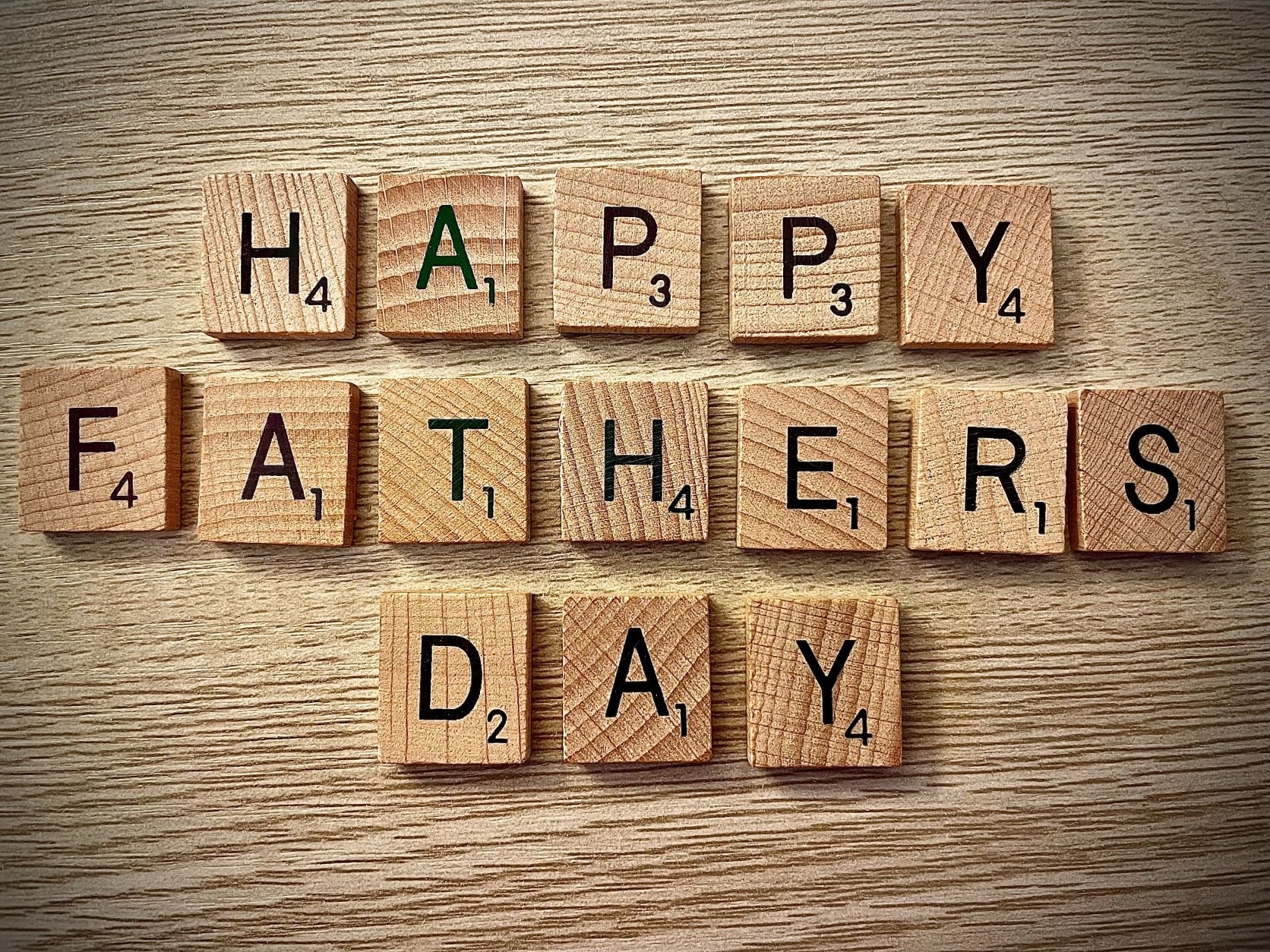 Gift Ideas! 
---

Proraso Vintage Selection Tin – Nourishing 
 
Get your Dad looking and feeling his absolute best this June with the Proraso Vintage Selection Tin – Nourishing. A trio of grooming necessities – housed in a travel friendly metal tin (with cool retro Proraso artwork) – that any Dad needs for a perfect shave.  
 
This Set Includes:  
 
Pre-Shave Cream – creates a smooth, soft surface for a slick razor glide. Preventing nicks and irritation.  
 
Shaving Cream – Shea butter and Sandalwood Oil work together to moisturise and hydrate skin – the creamy soap transforms into a rich lather to allow smooth, effortless shaving.  
 
After Shave Lotion – This fast-absorbing lotion cools and calms skin, completing the shaving routine! Leaves any face feeling comfortable and hydrated.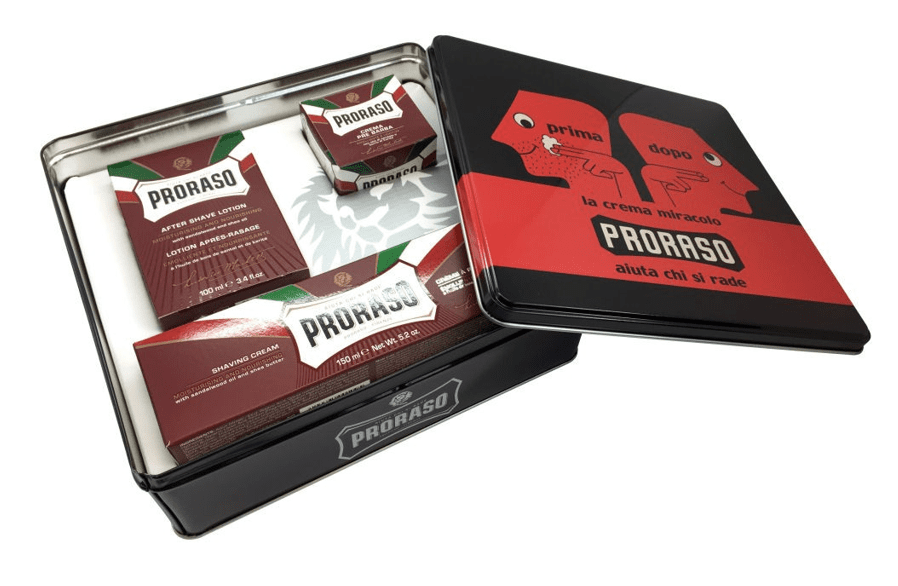 Rituals The Ritual of Samurai – Small Gift Set 
 
This Rituals gift set is the perfect way to treat your Dad on his special day! The Rituals The Ritual of Samurai – Small Gift Set is a luxury Japanese mint, cedar and sacred wood skincare set – housed in a reusable storage box with a modern design.  
 
The Small Gift Set Includes;  
 
The Ritual of Samurai Foaming Shower Gel – this unique gel-to-foam technology, lathers into a refreshing body wash that'll hit all the senses!  
 
The Ritual of Samurai Shave Cream – Basil and Ginseng work together to moisturise and invigorate skin – the non-lathering formula doesn't require a brush and allows smooth and protective shaving.  
 
The Ritual of Samurai Hair & Body Wash - this 2-in-1 wonder is a brilliant staple for a morning ritual! Acting as both a shampoo and cooling shower gel, it'll wake up and re-energise any Dad!  
 
The Ritual of Samurai Anti-Perspirant Sport Spray – perfect for any man needing ultimate freshness for a typical morning, after sports or a post gym session. 24/7 protection from perspiration and unwanted body odour.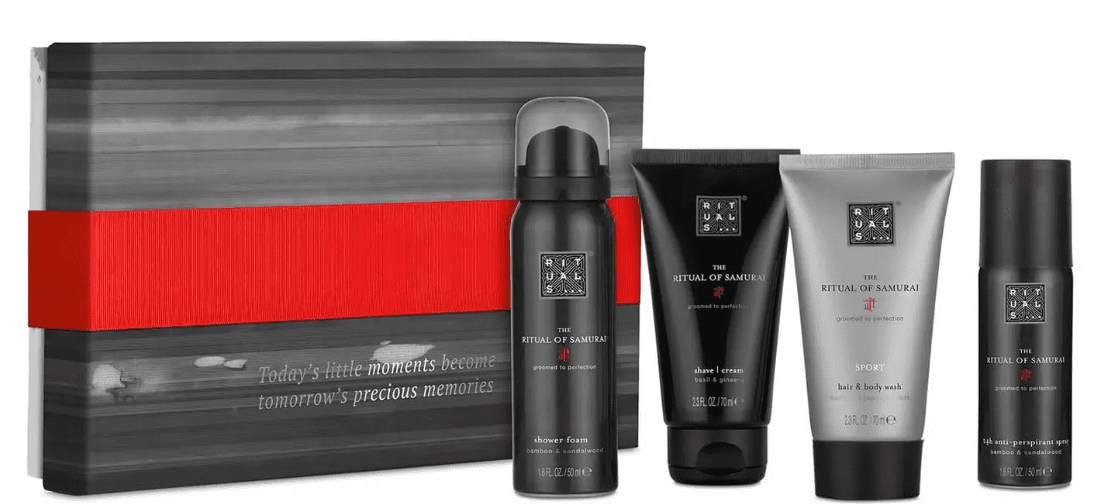 Lacoste L.12.12 Blanc Pour Lui Eau de Toilette 
 
Recreate that feeling of putting on a crisp new shirt through Lacoste's Lacoste L.12.12 Blanc Pour Lui Eau de Toilette. Ideal for your Dad this fathers day!  
 
This masculine fragrance mixes floral and woody scents to give your Dad confidence after every spritz. Opening with invigorating Grapefruit, spicy Cardamom and fragrant Rosemary. Before settling on a warm musky base. Housed in a white flacon with the signature appliqué crocodile taking centre stage.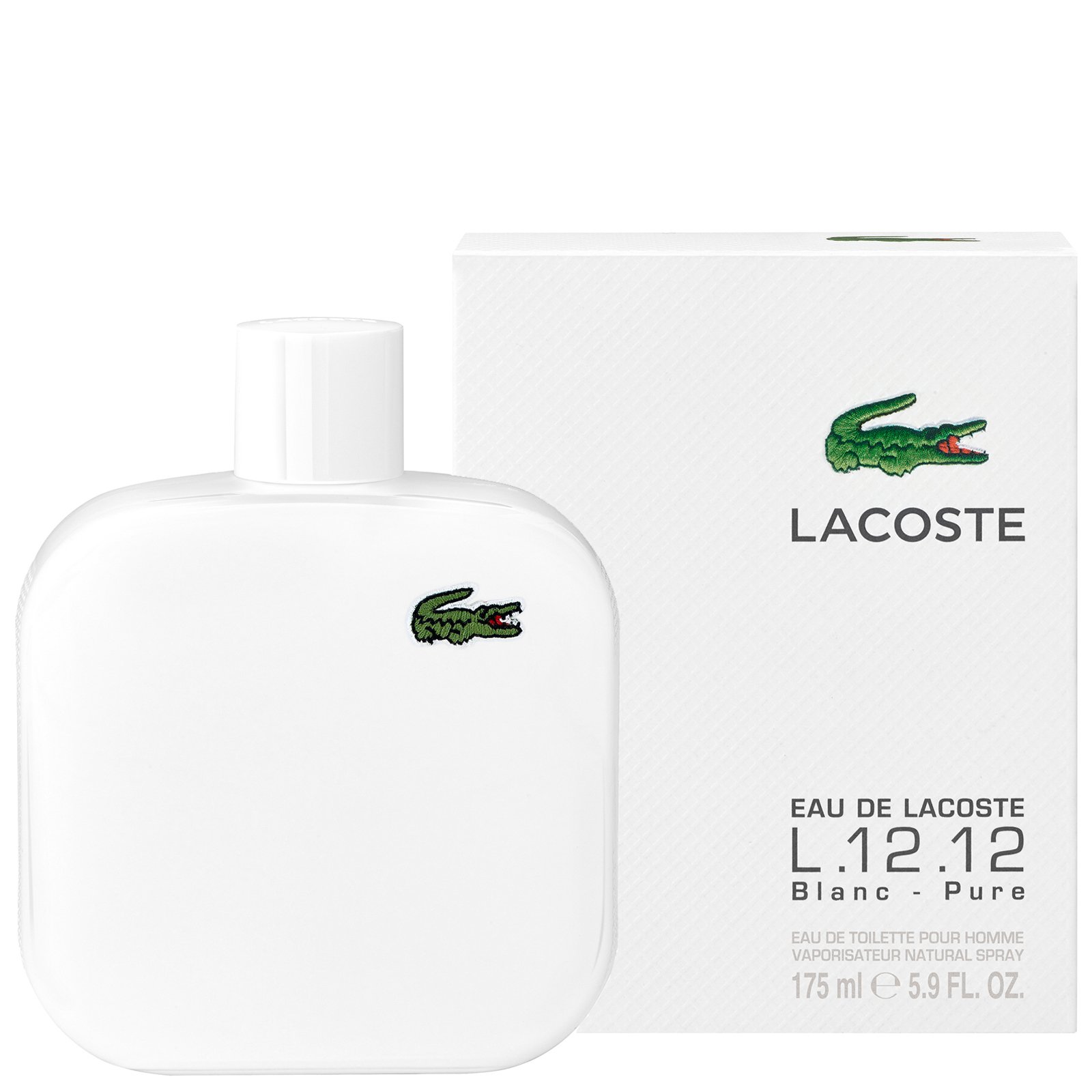 men-ü Stripes Toiletry Bag 
 
Treat your dad to a stylish, lightweight travel bag this Fathers Day! Perfect to take to the gym, travelling or just for the bathroom. Featuring a strong zip and a waterproof canvas cover and inner – this is great for any Dad! Separate compartments make up this toiletry bag, ideal for razors, a toothbrush and a mini shower gel. I'm sure your Dad will love the stylish striped design with black trim!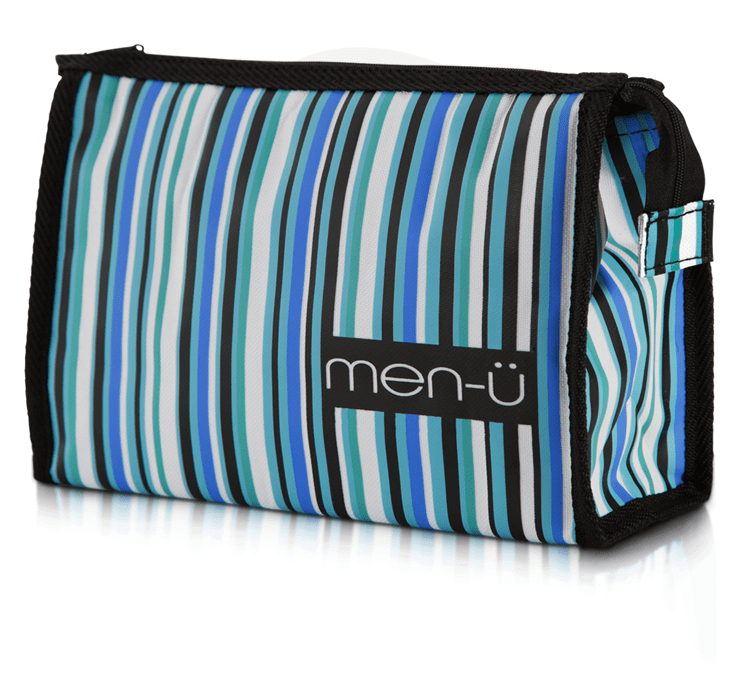 BaBylissMEN 10 in 1 Titanium Multi Trimmer 
 
Help your dad keep up his sharp appearance with the BaBylissMEN 10 in 1 Titanium Multi Trimmer. Perfect for controlling face, nose, ear and body hair. Great value for money as this contains;  
 
1 – Storage pouch  
 
2 – Washable heads  
 
3 – Five Beard comb guides.  
 
4 – One Stubble Comb.  
 
5 – Two Body Comb Guides.  
 
Your Dad will love the fact that the precision trimmer is rechargeable and cordless! Even better it has a 60 minute run time!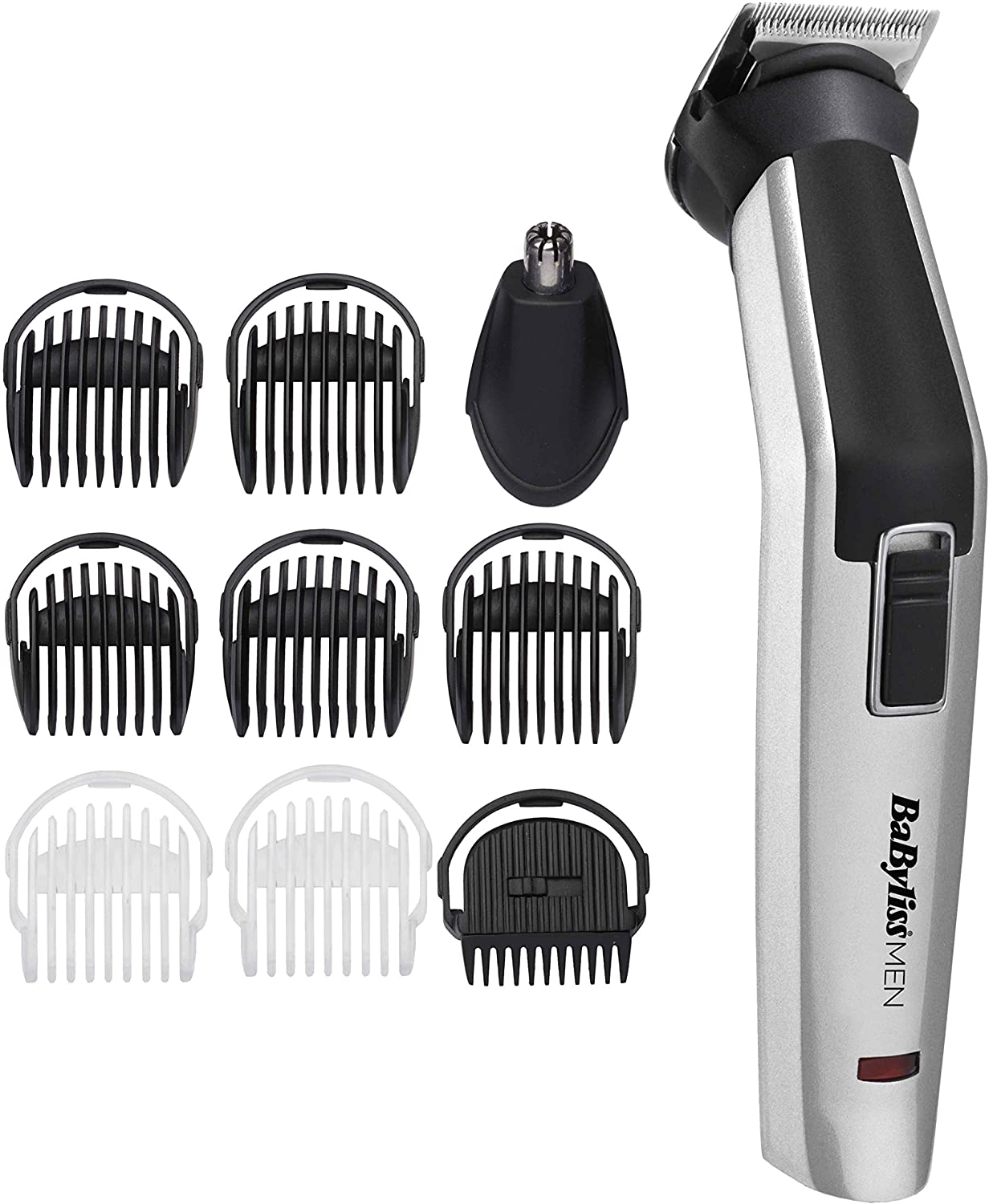 Redken Brews Men's Mint Shampoo Duo 
 
Spoil your Dad to a luxurious shampoo experience this Fathers Day! Redken Brews Men's Mint Shampoo Duo is lightweight and hydrating, and has been specifically designed for men – to release product build-up and remove impurities. This unique formula has been designed with Menthol, to soothe and provide a pleasant cooling sensation with a revitalising Mint fragrance!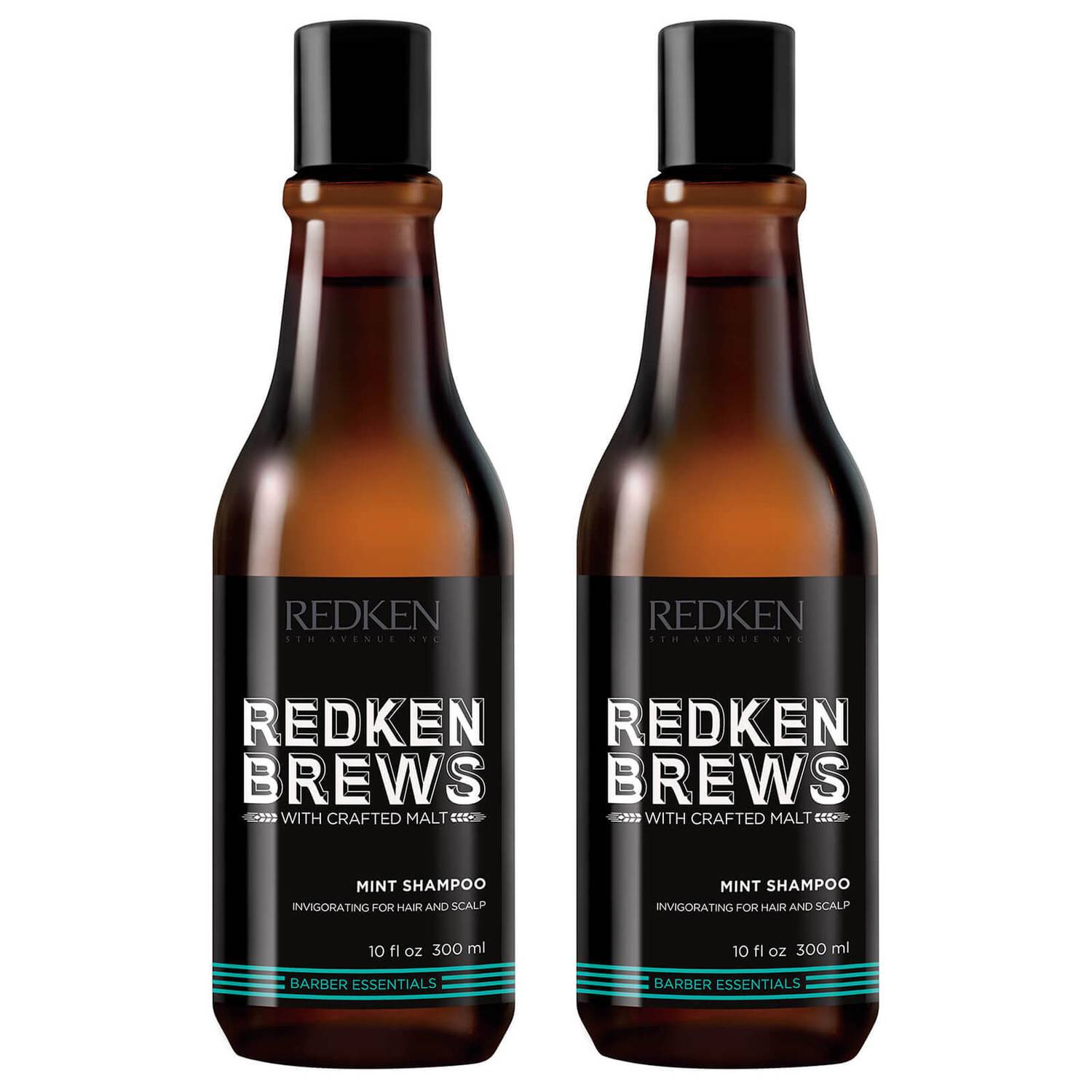 ManCave Survival 6 Part Gift Set 
 
Make your Dad look and feel renewed and a new man this Summer with ManCave Survival 6 Part Gift Set. All six grooming necessities work collectively to calm, restore and rehydrate skin. Even better its presented in a smart, chic gift box – perfect for Fathers Day!  
 
This Set Includes;  
 
Lemon & Oak Shower Gel – an invigorating shower gel to stimulate the senses and leaves skin supple, cleansed and smooth.  
 
Willow Bark Face Wash – an antioxidant-rich face wash that works to remove dirt, impurities and excess oil.  
 
Olive Stone Face Scrub – Even men need to exfoliate and this is a perfect product! This scrub unblocks pores, removes ingrown hairs and blackheads. As well as buffing away dry skin and dirt. Perfect for post workout.  
 
Borage Moisturiser – The last step in any man's routine. This lightweight cream is non-greasy, fast-absorbing and provides fierce moisture and leaves any complexion feeling hydrated, soft and protected.  
 
Caffeine Shave Gel – A Tea Tree and Caffeine infused gel that helps deliver a smooth, clean shaving experience – allowing your Dad to have a close, precise shave. Leaving him with a rich Cedarwood scent.  
 
Post Shave Balm – This alcohol-free balm helps stop irritation, prevents ingrown hairs and alleviates razor burn. On application it provides a nice cooling sensation to leave skin comfortable and smooth.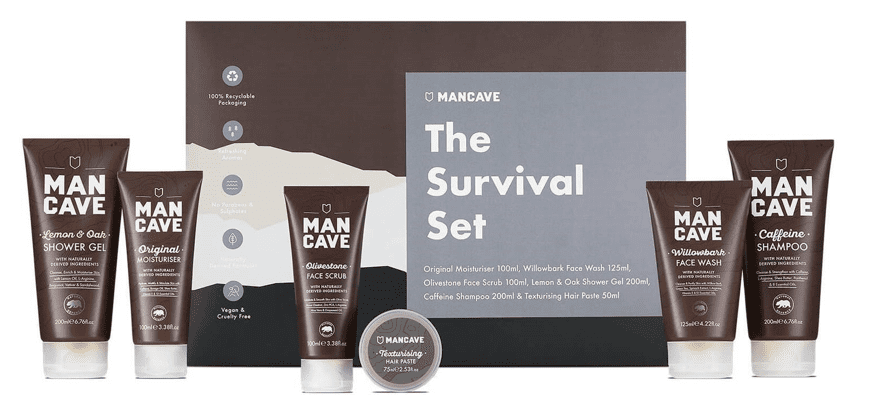 Bulldog Original Beard Care Kit 
 
The last present on our Fathers Day gift guide – is perfect for the bearded Dad in your life! 
Bulldog's Original Beard Care Kit comes with everything you Dad needs to maintain a healthy, clean beard.  
 
This Set Includes:  
 
Original Beard Shampoo and Conditioner – 2-in-1 formula that softens, conditions and detangles any beard!  
 
Original Beard Oil – ideal for hydrating and nourishing dry facial hair. On application this oil relieves skin from itching and releases a revitalising masculine fragrance.  
 
Beard Comb – required to detangle and tame any level of beard!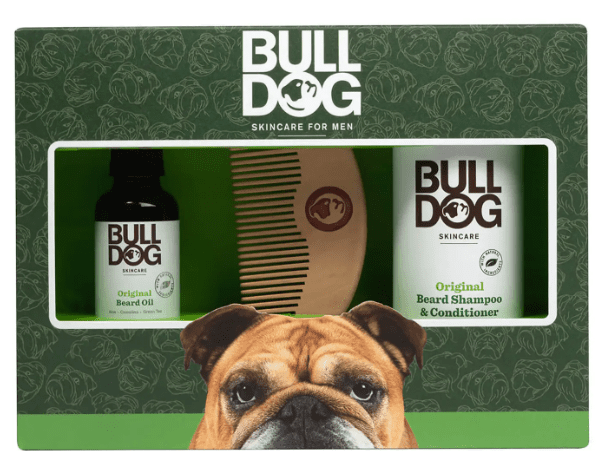 Subscribe to GLOSSYBOX  
---
Don't forget Glossies, you can buy any of these products using your Glossy Credit! Earn yours by filling out the surveys in your account and leaving reviews on products you've already bought. Head to your GLOSSYBOX account now to see how much you have ready to spend!  
 
If you're not a Glossy and want to start taking advantage of this subscriber-exclusive benefit, sign up to GLOSSYBOX today! By using our special blog code 'GLOSSYBLOG' at the checkout and you'll get your first box for only £11, as well as priority access to our Limited Edition boxes!