Worth over £50, our gorgeous special design May 'Perfectly Imperfect' GLOSSYBOX is here to empower YOU! 
As you know, the lineup of this month's edit is full of gentle, skin-loving must-tries that'll only enhance how gorgeous you already are – and, what's the first one we're sneak peeking…? The amazing BHA Exfoliating Concentrate from Balance Me Skincare! 
Love The Skin You're In!
Aiding you in achieving glowing gorgeous skin, this Balance Me BHA Exfoliating Concentrate is the perfect addition to your skincare routine. 
This salicylic acid-rich concentrate is a leave-on chemical exfoliation that will gently remove dead skin cells, fight blackheads, reduce blemishes, target enlarged pores and improve hydration. And all without causing redness or inflammation. 
Working on the upper layers of the skin, it encourages dead skin cells to shed to reveal healthier and more radiant layers underneath, while a calming and anti-inflammatory blend of bio-active ingredients complement the acids to smooth and hydrate the skin. 
This deluxe 30ml mini is worth £10 and is fast-acting and super fast-absorbing… And no matter your skin type, it will leave you feeling more confident than ever! 
How To Add This Product Into Your Routine
Add the Balance Me BHA Exfoliating Concentrate into your skincare routine morning and night.  
After you've cleansed, apply several pumps of the product to a beauty pad and gently wipe over your dry face, avoiding your delicate eye area. There's no rinsing required – just allow it to dry before applying your next step. 
You can then follow this with your favourite serum, eye cream and moisturiser!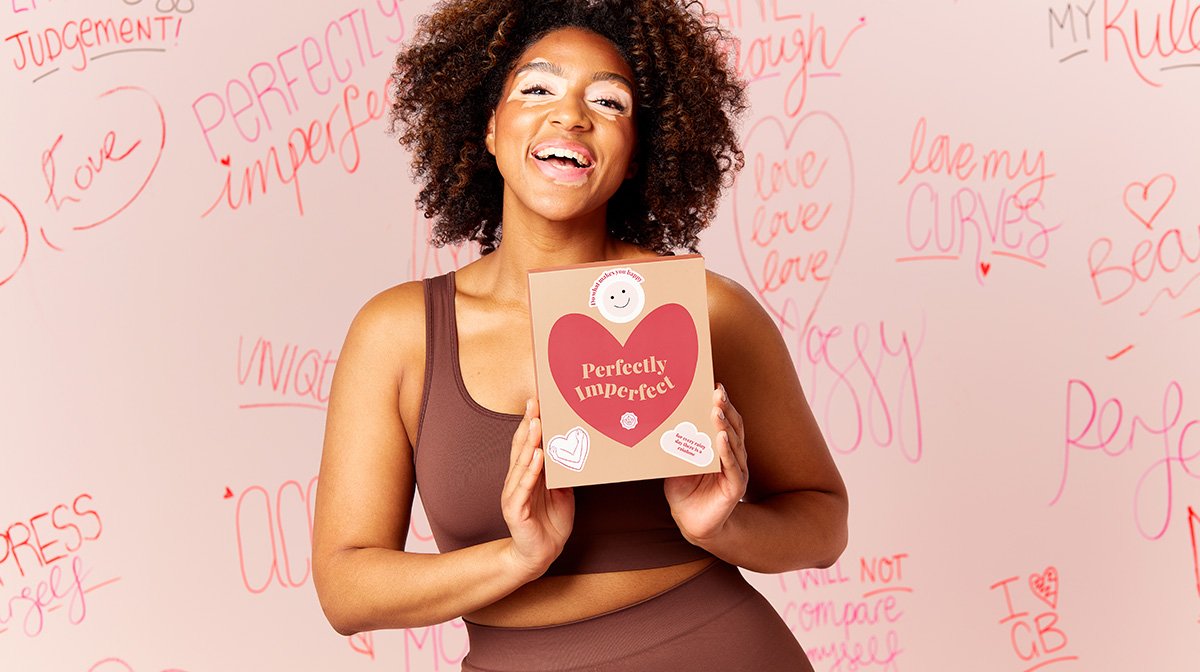 What Else Is Inside This Month's Edit?
Eager to know about the other four beauty buys in our May box? We'll be sharing the full line-up of our May 'Perfectly Imperfect' GLOSSYBOX in the next couple of weeks! 
Can't wait until then? We've already revealed the second product in this month's edit from MineTan! Make sure you've had a read of our second sneak peek blog now! 
Plus, if you want to read more on this month's theme, the special design box and the other handy beauty features inside, be sure to have a read of our May Story Behind The Box blog too! 
Subscribe To GLOSSYBOX
Want to try this 'Perfectly Imperfect' sneak peek as well as the four other beauty buys in this month's box? Subscribe to GLOSSYBOX right now!    
As a Glossy, you'll get loads of benefits. On top of receiving our monthly boxes, you'll also get the chance to earn Glossy Credit, access to the Glossy Lounge and discounts on our Limited Editions and the GLOSSYBOX Skincare range.    
Don't forget, as an avid blog reader, if you become a Glossy today you can get your first box for only £11, including delivery! Just use code 'GLOSSYBLOG' at checkout!