This Easter why not indulge in a different type of egg… Our GLOSSYBOX Easter Egg Limited Edition! With 11 tempting treats worth over £100, there are a million reasons you'll want one for yourself.
I was lucky enough to try two of the egg-citing beauty goodies in this lineup before anyone else – and, as a result, I'm here to give you the glossy lowdown on why you need them all in your beauty bag.
Don't forget to subscribe for priority access too. If the last few years are anything to go by, this Easter Egg Limited Edition will sell out and FAST!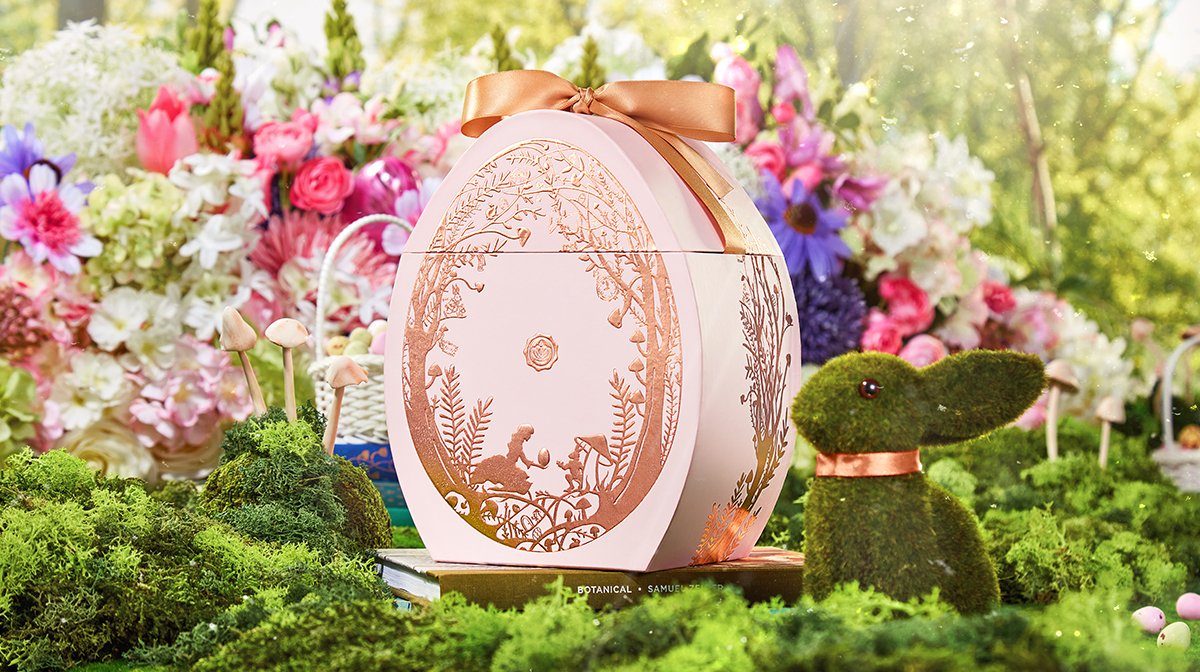 Which Two GLOSSYBOX Easter Egg Products Did I Try?
So, I got my hands on the two hero products in this Easter Egg Limited Editon to both try and review:
Too Faced Diamond Highlighter in Fancy Pink

 

Frank Body Glow Mask

 
But what did I think…?
Too Faced Diamond Highlighter
I was a fan of Too Faced for its iconic mascara and full coverage foundations, but the brand's Too Faced Diamond Highlighter in Fancy Pink is my new favourite… And I guarantee it'll be yours in no time at all too!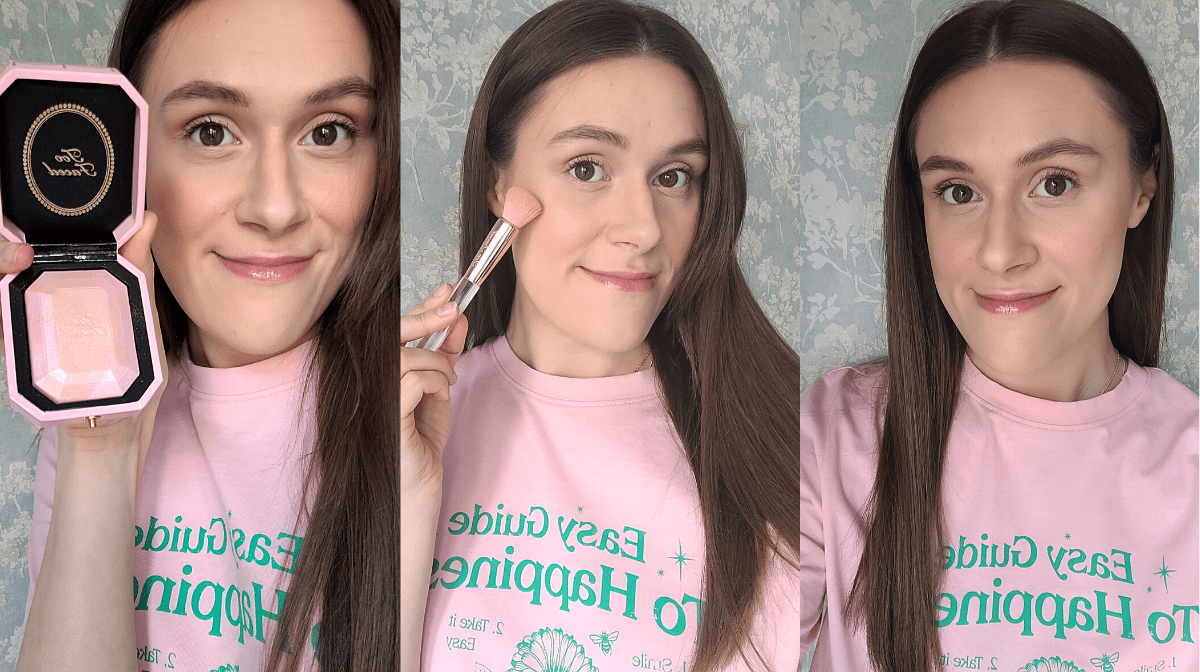 If you're after a shimmery highlighter that offers a three-dimensional effect – yes, the colour shifts with light and movement! – then look no further. Too Faced has come through with this luxe, innovative highlighter.
As first impressions go, this is the most opulent highlighter I've ever used. This pink and gold, two-toned highlighter is housed in a gorgeous millennial pink box – with a lovely message of 'It's your time to shine', it's an inspiring message to read every morning.

And inside this, the highlighting powder is then inside its own pink 'treasure trove' of a box. Pressing a gold button to open, you'll be just as stunned as I was at how blindingly, shimmery it is and how much product you get too.
When using, the prismatic powder applies a smooth wash of sultry shimmer to your cheekbones. Some highlighters I've used before have felt chunky and thick on the skin, whereas on application, this product feels ultra-lightweight.
Buildable and blendable, be sure to layer up to create the subtle, healthy glow you're after. If you're wanting a more natural look, one layer will suffice – it's highly pigmented after all. But, if you're off on a night out and want a sparkle you'd spot from space, then be sure to apply two to three layers. Regardless of how much you put on too, it will always look smooth and silky.

What I love the most about this highlighter though is that as it's multifaceted, one minute you can see a golden glow, the next you can see a hint of pink.
Infused with light-reflecting pearls and real crushed diamond powder too, the strobe-like effect that's added to your cheeks will have you receiving compliments day and night.