Forget chocolate, because this year the only egg we want to be cracking open is the GLOSSYBOX Easter Egg Limited Edition!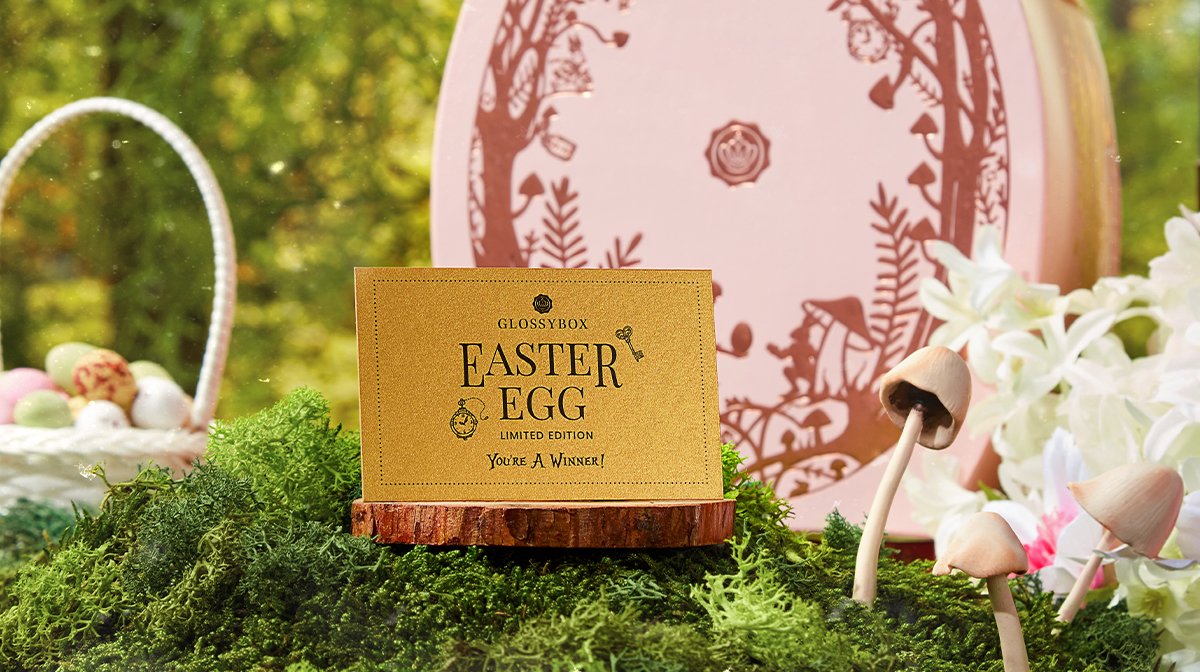 Worth over £100 and packed with 11 beauty buys – four full size and seven deluxe minis! – there are some really incredible finds to discover… 
The 2022 Easter Egg Limited Edition Lineup!
Ready to find out exactly what's beneath the lid of this year's incredible Easter Egg Limited Edition. Listen up…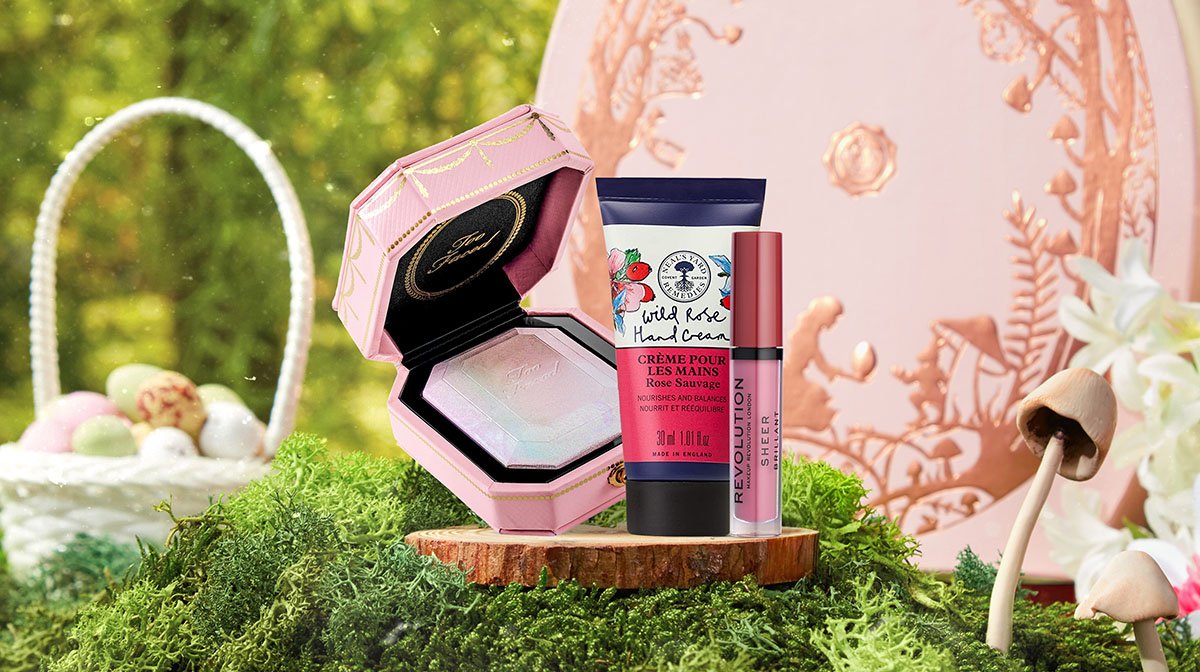 Too Faced Diamond Light Highlighter – Fancy Pink
This iconic, one-of-a kind highlighter is infused with real crushed diamond powder and light-reflecting pearls to create a diamond glow like you've never seen before. Simply swirl your brush through the compact to light up your complexion and create pure radiance that glows.
RRP £30* 
Neal's Yard Remedies Wild Rose Hand Cream
This beautifully scented, softening Wild Rose Hand Cream is a Neal's Yard Remedies favourite. Enriched with antioxidant-rich, organic wild rosehip oil, with a balancing blend of organic geranium and patchouli essential oils, it nourishes to leave hands and nails feeling soft.
Deluxe mini 30ml worth £6. Full size 50ml RRP £10* 
Revolution Beauty Sheer Lip
For those who want a gloss packed with pigment! This glossy formula glides on to deliver buildable colour, allowing you to easily switch from a sheer wash of colour to a statement glaze. With two gorgeous colours up for grabs in this lucky dip too, you'll either receive pinky shade 'Poise' or tan shade 'Darling'.
RRP £3.95*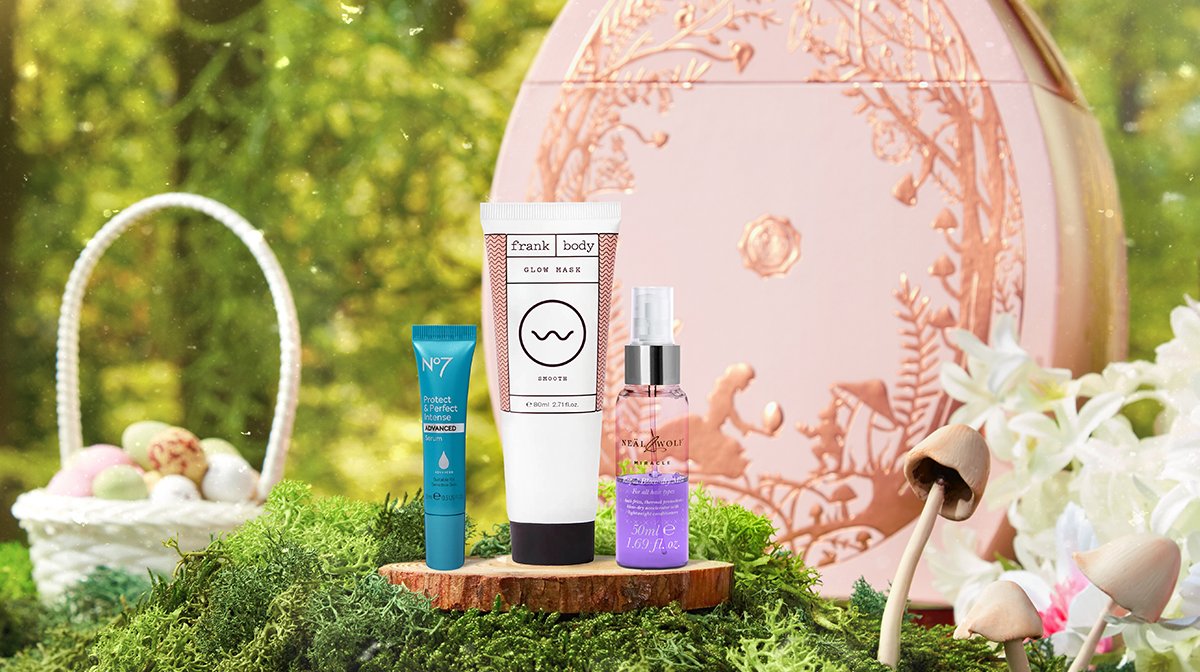 No7 Protect & Perfect Intense Advanced Serum
Clinically proven to visibly reduce the appearance of fine lines and wrinkles, this serum comes with a whole host of benefits! Instantly skin feels smoother, after two weeks skin looks younger and, by four weeks, fine lines and wrinkles will appear visibly reduced. Your skin will also gain a radiant glow!
Deluxe mini 15ml worth £12. Full size 50ml RRP £29.95* 
Frank Body Glow Mask
Didn't get enough last night? Glow Mask is here to help. This natural, ultra-hydrating face mask has been made to reduce puffiness and get you glowing (fast). Packed with antioxidant-rich goji berry extract, deeply hydrating shea and cocoa butters and de-puffing coffee seed oil, it'll give a new lease of life to tired skin. The best part? It only takes five minutes to work its magic!
RRP £15.95* 
Neal & Wolf Miracle Rapid Blow-Dry Mist
Repelling water from your hair's surface, this mist will reduce your locks' drying time significantly! Made with ultra-lightweight conditioners to protect your cuticles from heat damage and prevent static too, it's enriched with shea butter to reduce frizz and avocado oil to help strengthen from within.
Deluxe mini 50ml worth £7.50. Full size 200ml RRP £20*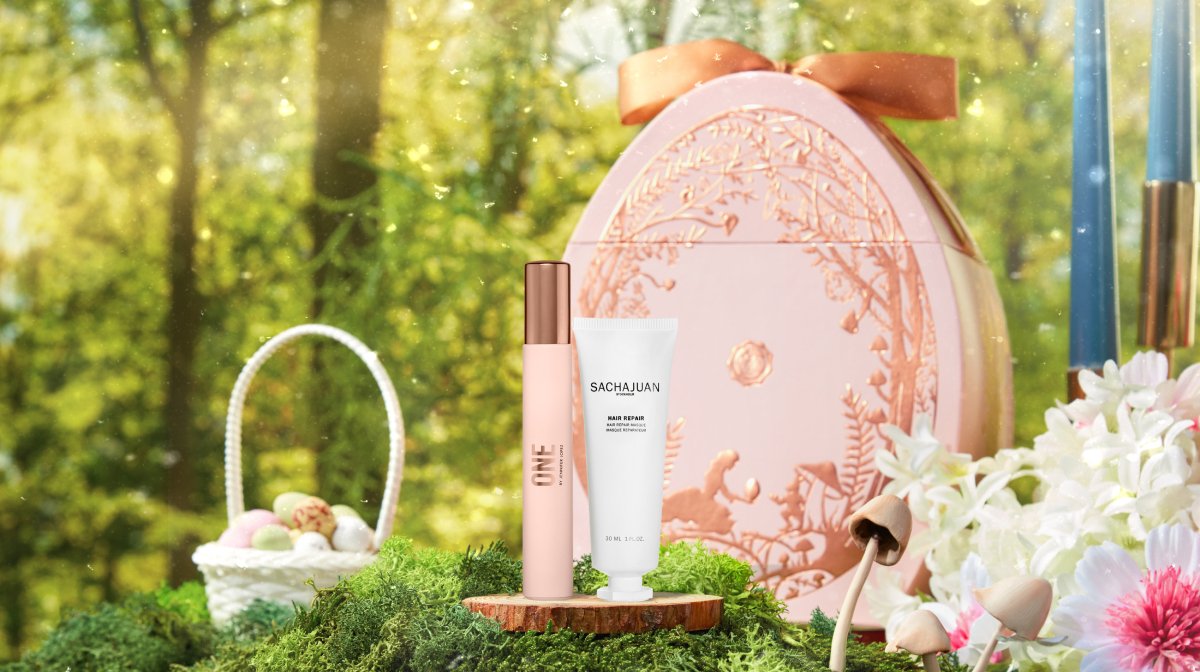 Jennifer Lopez ONE
Our new favourite Eau De Parfum. ONE is a feeling, an energy, a way of being that reflects harmony and brings peace. ONE opens with a bright burst of pink pepper and delicate florals. Jasmine and suede bring a soft elegance that envelops you in warmth and finally, notes of woods, moss and patchouli harmonise for a grounded scent.
Deluxe mini 9.5ml worth £10. Full size 30ml RRP £23* 
SACHAJUAN Hair Repair
An intensive hair treatment formulated with ocean silk technology for damaged and over-processed hair. This treatment promotes cell regeneration and gives hair vitality and strength, plus ultra frizz reduction to ensure hair is silky soft and manageable.
Deluxe mini 30ml worth £4.95. Full size 250ml RRP £27*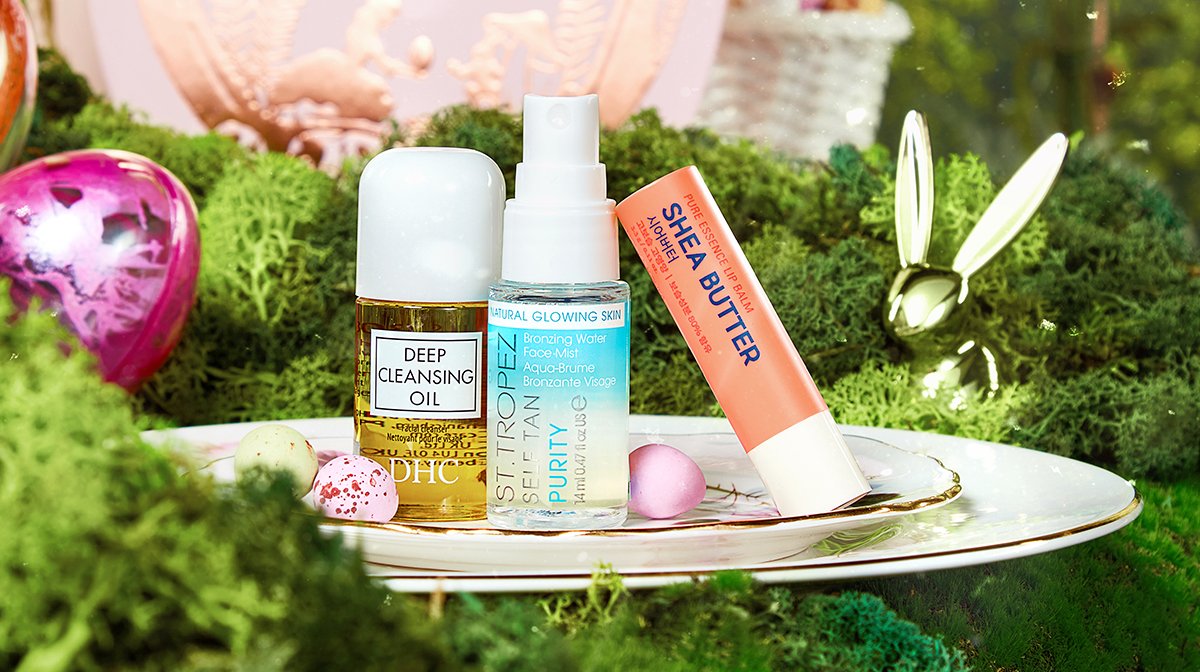 DHC Deep Cleansing Oil
This rich, naturally golden-hued olive oil-based cleanser binds with dirt to effortlessly break down sunscreen, sebum and stubborn makeup – and all without clogging your pores. With a silky feel and delicate, natural rosemary aroma, this cleanser makes washing your face feel like a luxurious spa experience.
Deluxe mini 5ml worth £5. Full size 200ml RRP £24* 
St Tropez Purity Bronzing Water Face Mist 
Achieve a natural sunkissed complexion with this tanning face mist. As well as gaining a light to medium glow, your complexion will also be treated to a whole host of powerhouse ingredients it'll love. Think hyaluronic acid to hydrate the skin, hibiscus extract which is known for its antioxidant properties, and green mandarin water to refresh and revive skin. 
Deluxe mini 14ml worth £3.99. Full size 80ml RRP £22* 
Holika Holika Pure Essence Shea Butter Lip Balm 
Soothe dry lips with this shea butter-infused balm. Protecting the skin of the lips from harmful environmental effects, this handbag essential is softening and moisturising, and comes packed with regenerative properties too! Did you know it also has the capability to slow down skin ageing and prevent the appearance of wrinkles. 
RRP £8.95* 
*RRP relates to the full size product available for purchase as advised by the brand. Prices may vary due to exchange rates. All prices are correct at the time of publishing. Please check all ingredients and read the instructions before using any of these products.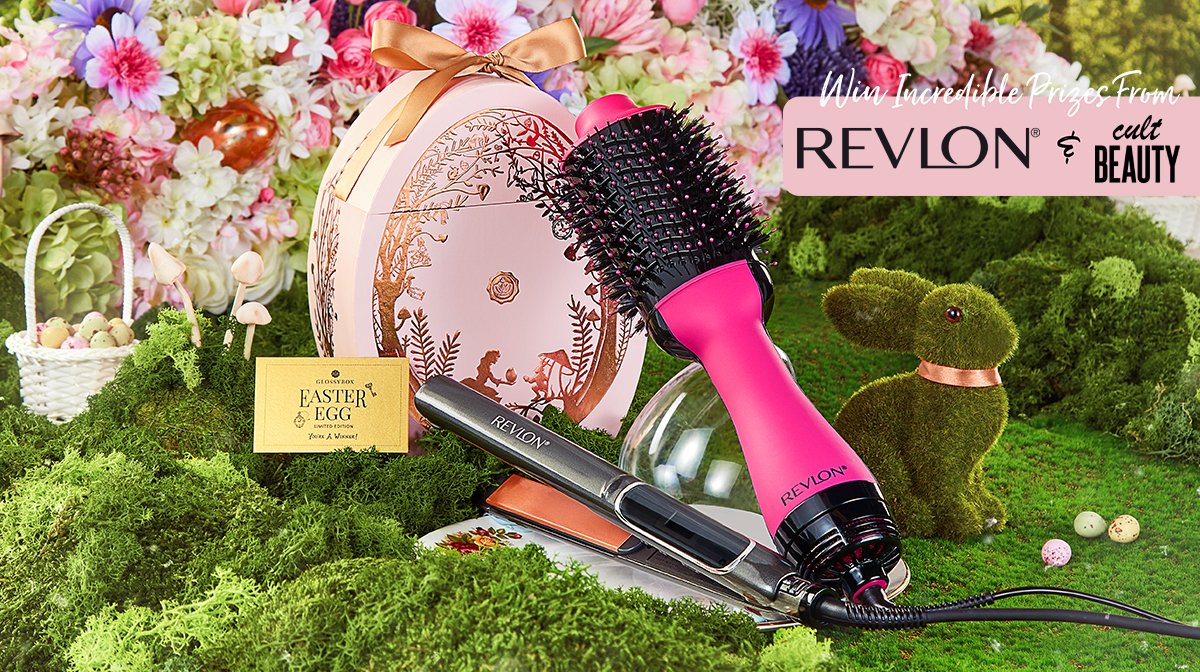 Don't Forget Our Golden Ticket Competition!
This year sees the return of our Easter Egg Golden Ticket Competition. Hidden away inside over 100 of our Easter Eggs will be a golden ticket that, if found, wins the owner one of a whole host of prizes from Revlon and Cult Beauty!  
One lucky Glossy will win the ultimate beauty bundle worth over £290, but 100 others will also be winners of a couple of other amazing prizes.  
Want to know more about this competition and find out exactly what the prizes are? Have a read of our Easter Story Behind The Box blog! 
Buying Your GLOSSYBOX Easter Egg Limited Edition
Our 2022 Easter Egg Limited Edition goes on sale on Wednesday 6th April. It will cost £35 for non-subscribers. But, this year, subscribers will be able to get theirs with a Glossy-exclusive discount of £10 – making their Easter Egg only £25 to purchase! 
As usual, if you're a subscriber you can purchase yours at 9am, while non-subs can get theirs from 12pm the same day.  
Subscribe To GLOSSYBOX
Become a GLOSSYBOX subscriber today to get priority access to this box, to ensure you don't miss your chance to purchase! As a Glossy, you'll also receive an exclusive discount (it's £10 less if you're a subscriber!).   
Of course, you'll also start receiving our monthly edits straight to your door. Filled with five beauty buys that are always worth over £50, there's so much to love!