Spring is on its way; birds are singing, flowers are in bloom and the GLOSSYBOX x Bella Blossom Limited Edition is about to land! 
Worth over £130 and featuring seven full size, four deluxe minis and one extra treat, this edit is a curation of all of our favourite springtime essentials. Makeup, tan, skincare, body care and fragrance – with these 12 expertly picked products you'll be sure to both look and feel your best over the coming months (and beyond!). 
What's Inside The GLOSSYBOX x Bella Blossom Edit?
Listen up Glossies, this is the Bella Blossom Limited Edition's full lineup…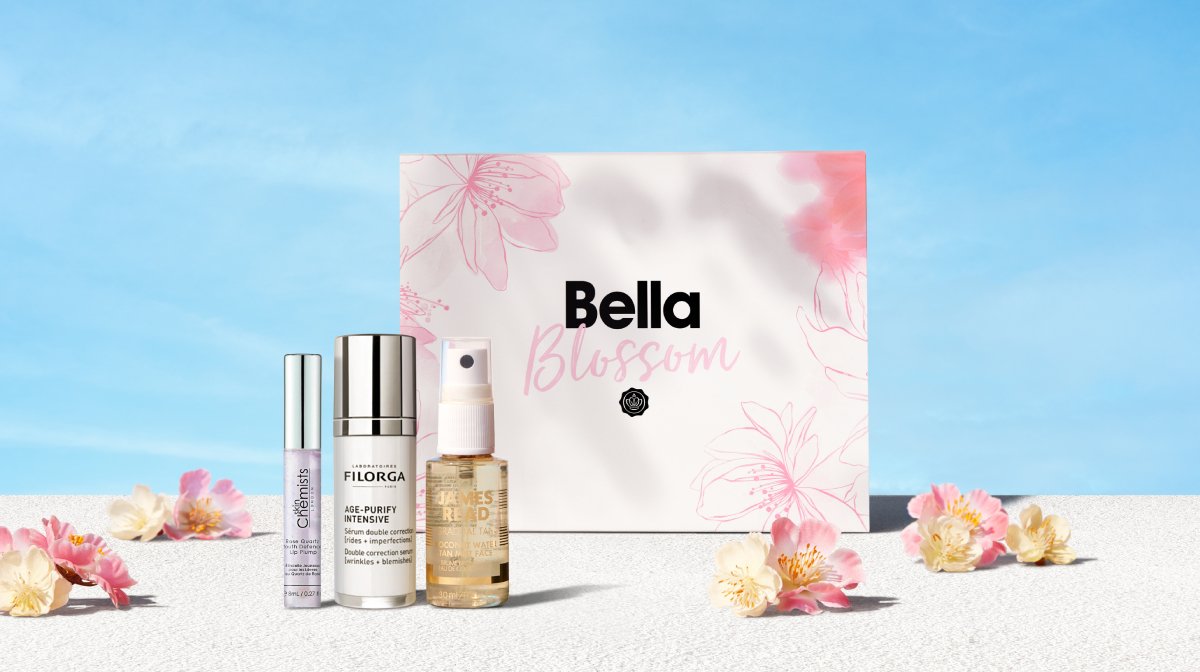 SkinChemists Rose Quartz Youth Defence Lip Plump
Visibly improve the shape, texture and volume of your lips! Bursting with active ingredients, this lip product's formula aims to plump and nourish lips, resulting in a more supple and hydrated appearance. 
£44.99* 
Filorga Age-Purify Intensive Serum
Uniquely designed to improve the appearance of both blemishes and wrinkles, this serum provides intense revitalising results. Gentle and lightweight, it glides across the skin, absorbing readily while working to control oil and shine. It's ideal for both oily and combination skin types, helping you to achieve a more natural-looking surface. It also has the ability to rebalance your visage, adding a lasting sense of refinement and glow. 
Deluxe mini 7ml worth £14. Full size 30ml RRP £62* 
James Read Coconut Water Facial Tan Mist
Take tanning to the next level with this facial tan mist. Containing a base of natural coconut water and supercharged with antioxidants, this mist restores hydration, revitalise skin and delivers a natural golden glow to your complexion.  This weightless formula absorbs in seconds to quickly lock in moisture, whilst essential fatty acids soothe dry areas and improve the skin's overall texture and tone. 
Deluxe mini 30ml worth £10. Full size 100ml RRP £20*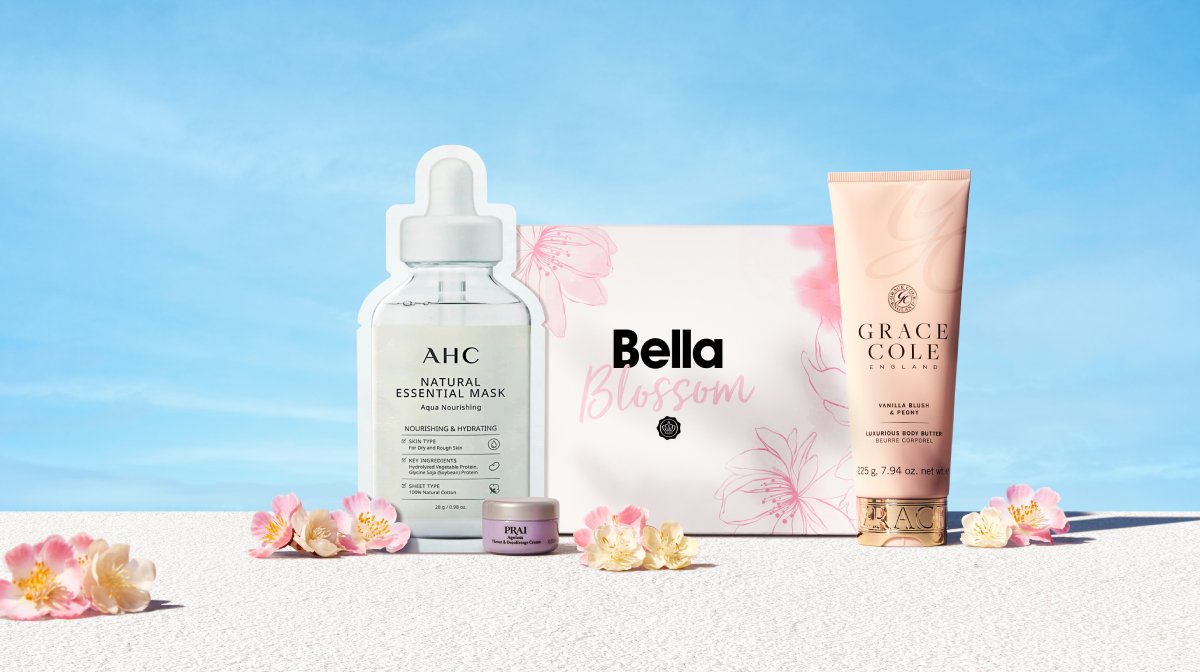 AHC Natural Essential Face Mask Aqua Calming
Treat stressed complexions to a calming and hydrating remedy with this Aqua Essential Calming Mask. Powered by a host of nourishing ingredients, this soothing sheet mask works to comfort and replenish the look of tired, dull skin. 
£6* 
Prai Beauty Ageless Throat And Décolletage Day Crème
Is your neck ageing faster than your face? This luxurious creme, developed specifically for the throat and decolletage attacks and fixes crepiness, double chins and droopy jowls by restoring elasticity, using its exclusive Sepilift technology. Gliding on effortlessly, results are visible in only seven days too! 
Deluxe mini 10ml worth £7.99. Full size 50ml RRP £25* 
Grace Cole Vanilla Blush & Peony Body Butter
Treat yourself to a moment of indulgence with this luxurious body butter. Thick and smooth in texture, this formula combines the antioxidant properties of grape juice together with the hydrating power of shea butter and sweet almond oil to form a moisturising and nourishing formula that helps skin maintain moisture. It'll leave your skin feeling supple and radiant for longer! 
£8*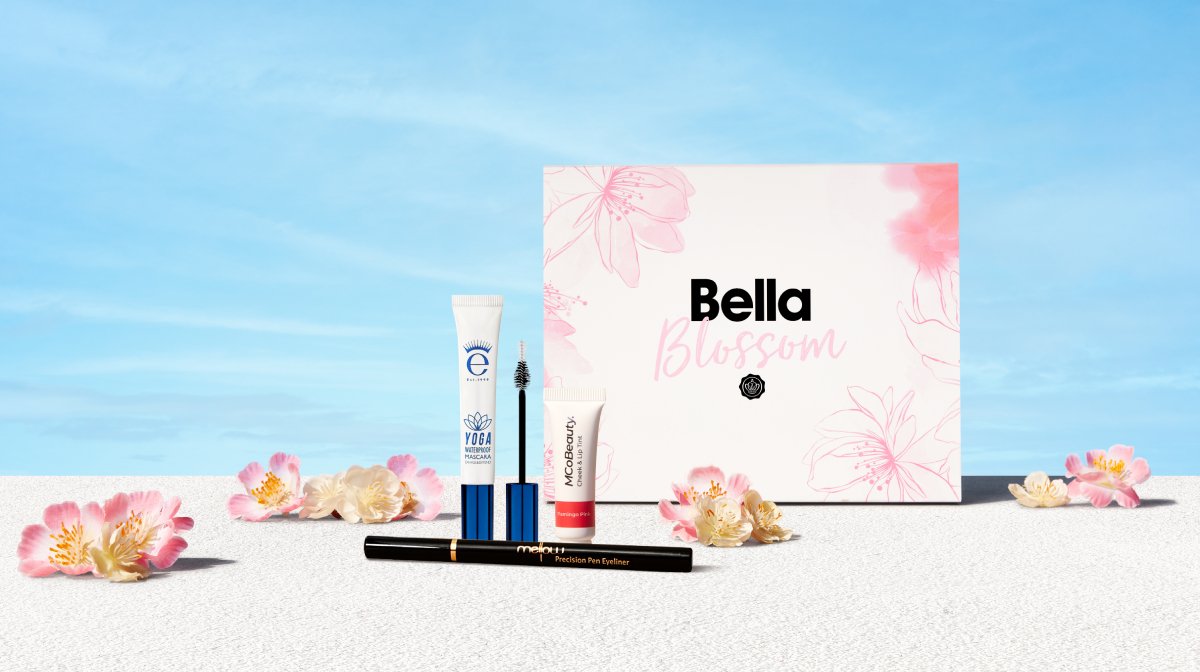 Eyeko Yoga Waterproof Mascara
This mascara is like savasana for your lashes! Its unique lotus flower-inspired brush extends, lifts and curls your lashes for increased flexibility. All while its vegan formula helps to condition and enhance your natural eyelashes! With super-staying power, your mascara is going nowhere – whether you're practising sun salutations or going for brunch. 
£10*
MCoBeauty Cheek & Lip Tint
Discover double-duty beauty for a rosy pout and flushed cheeks! This lip and cheek tint perfectly blurs the lines between a dewy gloss and a pigmented stain, making it an essential multi‐tasking product. Blend in to give your cheeks a youthful luminous glow, and your lips a natural pop of buildable colour. 
£10* 
Mellow Cosmetics Liquid Precision Pen Eyeliner
Craft striking eyes for every occasion! Mellow's Liquid Precision Pen Eyeliner makes liquid lining super-fast and easy. This long-lasting super black formula creates the thinnest (or thickest!) wings in one sweep and gives eyes a bolder look without having to try too hard. 
£14*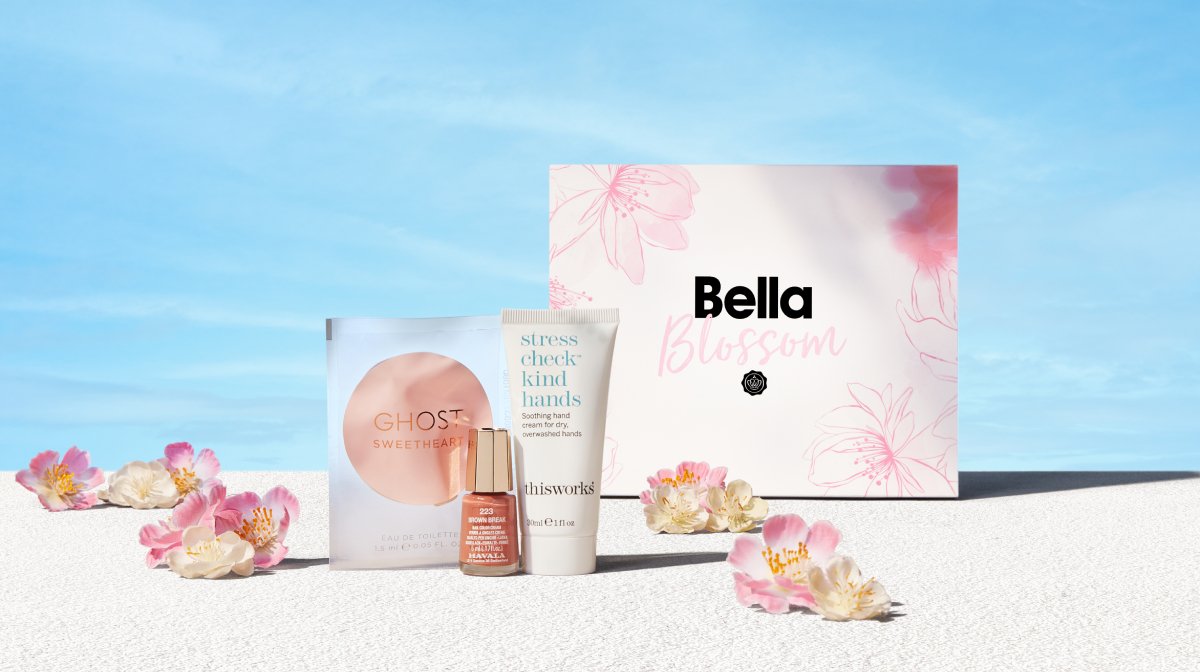 Ghost Sweetheart Eau de Toilette 
A fragrance extra treat! Ghost Sweetheart is feminine and fresh and spontaneous and sweet, and has been created to bring you closer to an image of real love. It is a mixture of gentle, sweet, innocent aromas, with top notes of spearmint, lemon and pineapple, heart notes of rose and jasmine and a base of sandalwood, vanilla and more. 
Extra treat 3ml. Full size 50ml RRP £34*
Mavala Nail Colour Cream – 223 Brown Break
If you want to jazz up your nails this spring, this polish is here to help! We love this cinnamon brown shade… Generous and reassuring, it's ideal for adding a little glam to your nails. Its unique formula not only looks great, and is also long-lasting, with microscopic air pockets that allow your nails to breathe! 
£5.80* 
This Works Stress Check Kind Hands Hand Cream
Hands feeling a little worse for wear? Panic not. This intensely moisturising hand cream is ideal for everyday use and is perfect for use after hand sanitiser too. With vitamin E and shea butter key ingredients in its formula, it is sure to help sensitive hands in need of relief. 
Deluxe mini 30ml worth £6. Full size 75ml RRP £10* 
*RRP relates to the full size product available for purchase as advised by the brand. Prices may vary due to exchange rates. All prices are correct at the time of print. Please check all ingredients and read the instructions before using any of these products.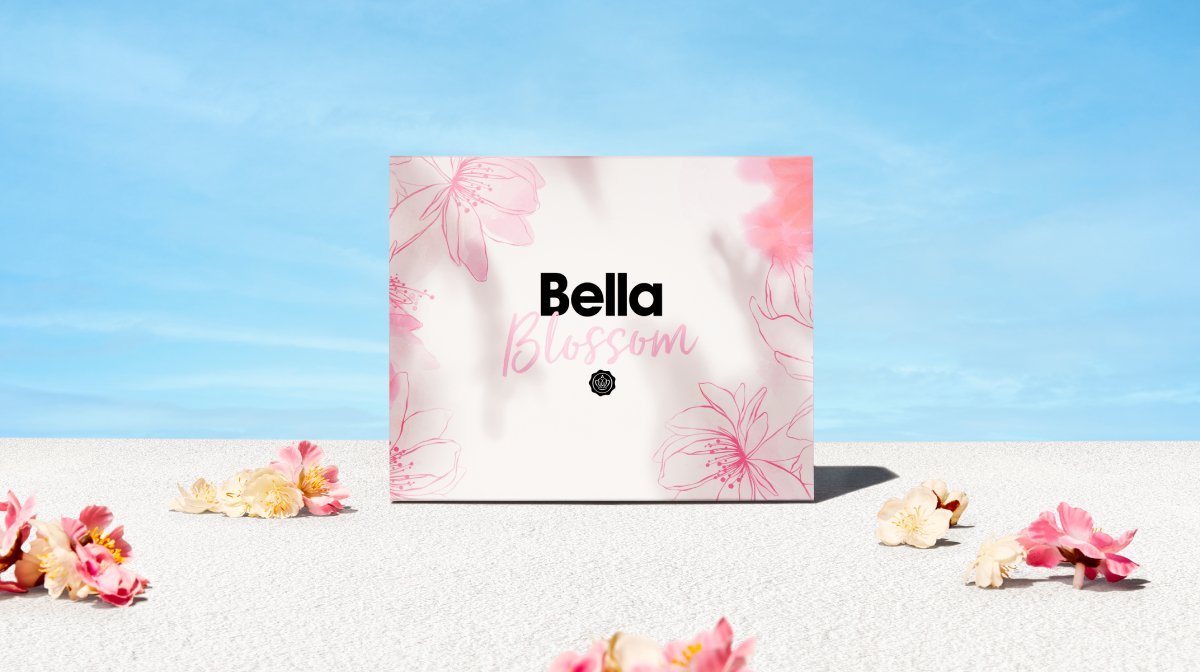 When Does The Bella Blossom Limited Edition Go On Sale?
The Bella Blossom Limited Edition goes on sale on Friday 18th March. Subscribers will be able to buy theirs with priority access at 9am, whilst non-subscribers will have to wait until general sale at 12pm.
How Much Will The Bella Blossom Limited Edition Cost?
Subscribers can buy this collaboration box for a Glossy-exclusive price! They can purchase theirs for only £15, whilst non-subscribers can buy their Bella Blossom Limited Edition for £20!
Subscribe Today!
To get priority access to this Limited Edition, and to of course benefit from all other things Glossy, become a subscriber today! You'll start receiving our monthly boxes immediately… Always worth over £50 and packed with five beauty treats, you won't want to miss out!