Your beauty adventure continues with yet another peek into our March 'Glossy Wonderland' edit… 
Filled with five full-size beauty buys worth over £60, our March edit is sure to provide you with the discoveries of the century!
We've already revealed our two sneak peeks for March in our Story Behind Our Glossy Wonderland Edit blog. But, if you want to learn more about your Elikya Blush Highlighter, listen up…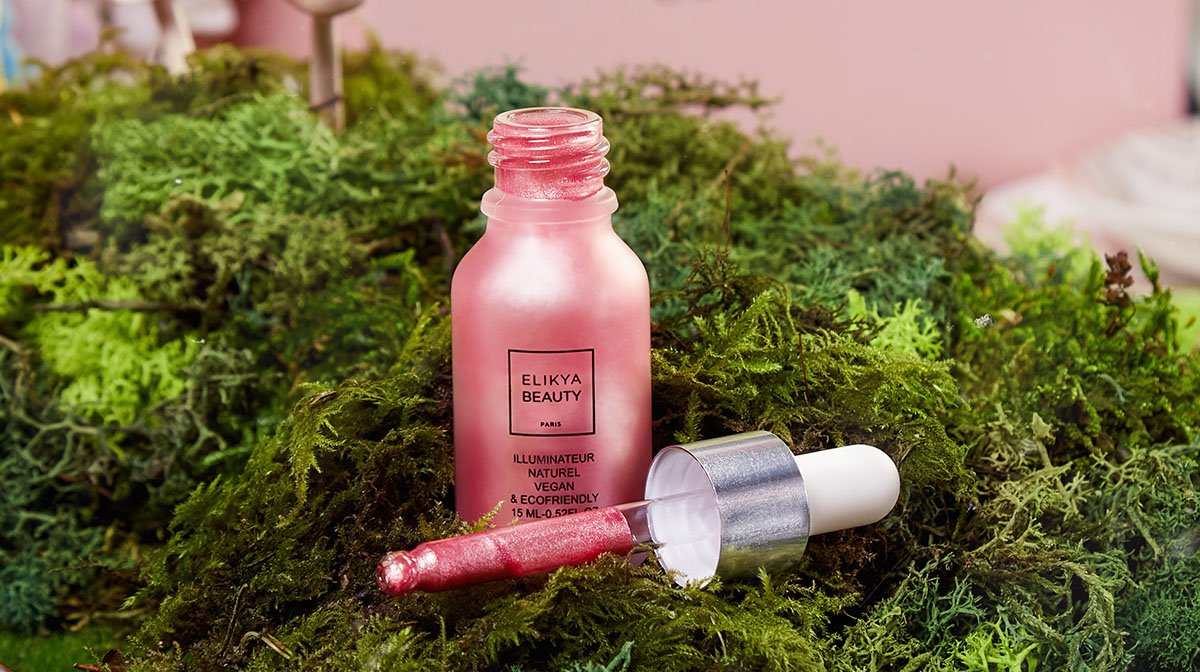 Your New Elikya Rosé Liquid Highlighter
Because spring is all about being rosy-cheeked and dewy skinned, you're sure to love this sneak peek from Elikya Beauty! 
The Rosé Liquid Highlighter is an all-natural rose gold-toned highlighter that's the perfect addition to your makeup bag this month and beyond. Enriched with essential hibiscus oil, this lightweight formula immediately adds a luxurious rosy glow to your complexion. A few drops are all you need to up your makeup game! 
The Benefits Of Hibiscus Oil
The Hibiscus plant, with its exotic, vibrant petals not only looks beautiful, but its oil boasts some seriously good skin benefits. These include: 
Anti-ageing: Hibiscus has a

magical reputation for increasing skin elasticity to give skin a youthful boost.

 

Evens skin tone: As a result of the s

lightly exfoliating effect of the acids found in the Hibiscus plant, this oil can help speed up cell turnover, resulting in a more even-looking skin tone.

 

Rich in antioxidants: Proven to help fight skin-damaging free radicals.

 

Intense hydration: Hibiscus enhances the skin's ability to hold moisture, meaning your skin will stay hydrated, soft and supple for longer.

 
How To Use Your Elikya Highlighter!
This liquid blush highlighter couldn't be simpler to add to your morning makeup routine… 
Simply apply the subtle pink highlighter onto the high points on your face using the pipet attached to the lid. Then, dab in with your fingers or a makeup sponge for a sunkissed shine. 
Or if you want to take your base up a gear, try mixing a few drops into your foundation (or your moisturiser if it's a no-makeup makeup day!) for a subtle finish!
How To Use Your Elikya Highlighter To Create Spring's Hottest Trend!
Want to be so on-trend this spring? Blush draping is the trend you need to try! 
It's all about trying out new placements with a product you're already familiar with. Simply take your favourite warm blush shade and 'drape' it up from your cheekbones to your temples and into the crease of your eyes too.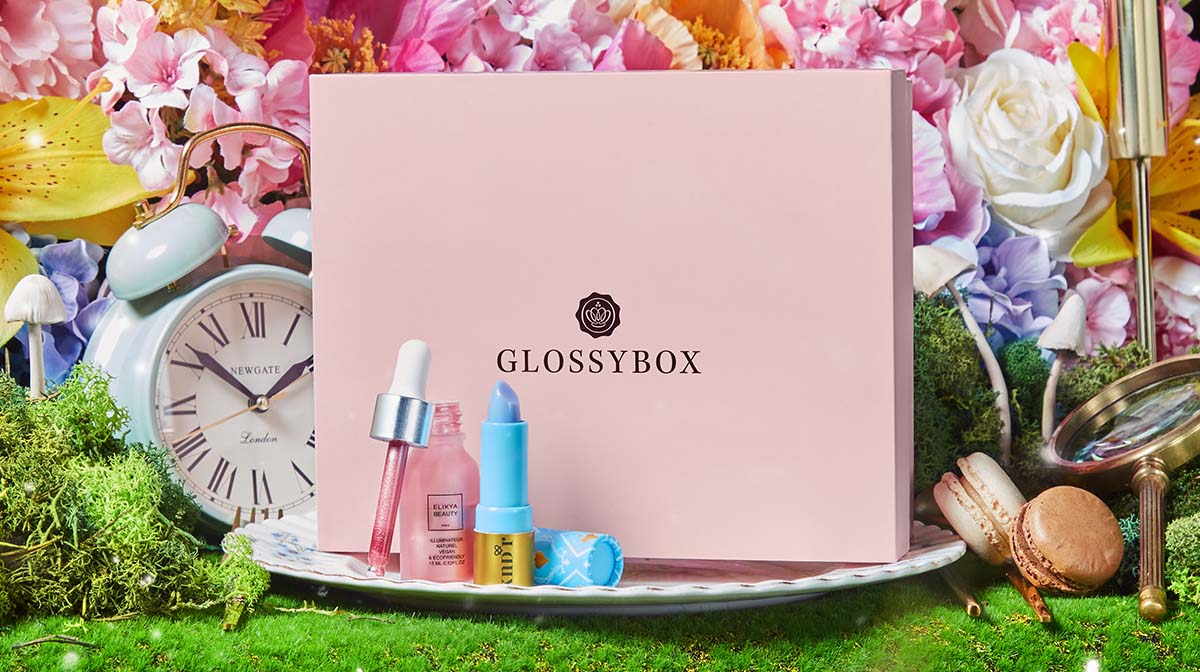 Another Discovery To Unveil…
We also revealed that a magical makeup product from KNDR Beauty will be beneath the lid of your March 'Glossy Wonderland' edit. Whilst we gave a little insight into this in our Story Behind Our Glossy Wonderland Edit blog, have a read of our other March sneak peek blog to find out exactly what this marvel is and how it works! 
Subscribe To GLOSSYBOX
Want to try our first two 'Glossy Wonderland' sneak peeks as well as the three other beauty buys you'll find inside this edit for yourself? Subscribe to GLOSSYBOX right now!  
As a Glossy, you'll get loads of benefits. On top of receiving our monthly boxes, you'll also get the chance to earn Glossy Credit, access to the Glossy Lounge and discounts on our Limited Editions and the GLOSSYBOX Skincare range.  
Don't forget, as an avid blog reader, if you become a Glossy today you can get your first box for only £11, including delivery! Just use code 'GLOSSYBLOG' at checkout!