We've got the perfect present for your partner this Valentine's Day (or maybe another special man in your life has his birthday in the coming months!). 
Our latest GLOSSYBOX Grooming Kit Limited Edition on sale this February features 11 beauty buys he'll love. Including hair, body and skincare essentials, this edit is worth over an incredible £140!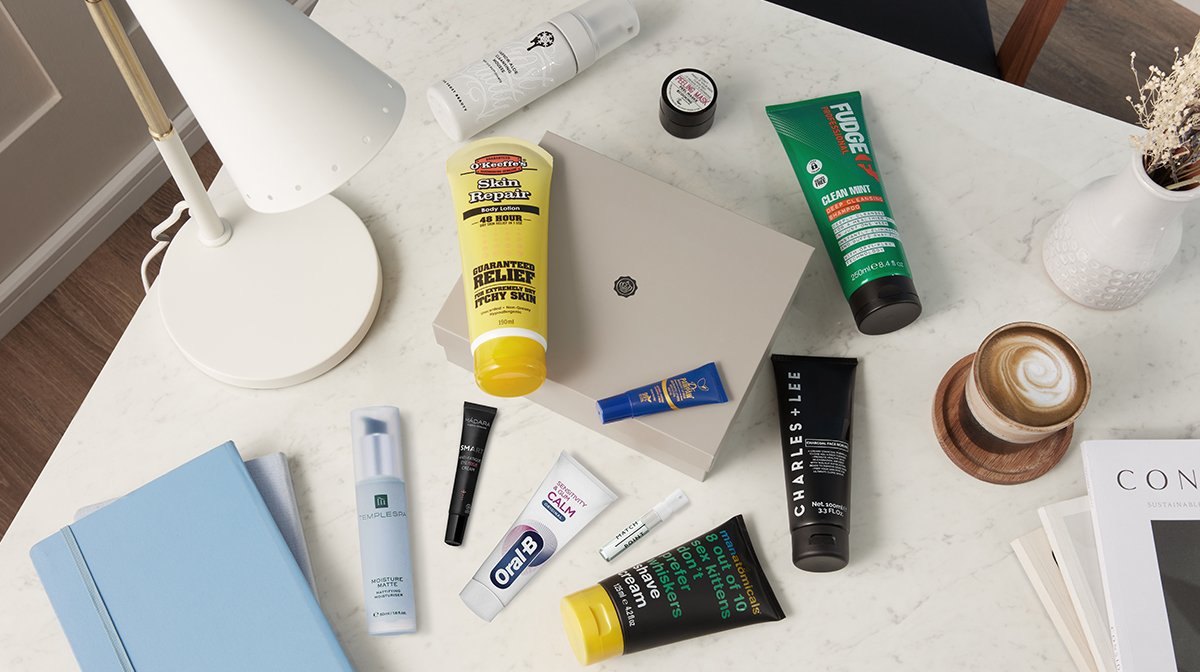 What's Inside Our Latest Grooming Kit Limited Edition?
Keep reading to find out exactly what the seven full size, two deluxe minis and two extra treats in this latest Limited Edition will be… 
Dr. PAWPAW Over Night Lip Mask 
This gel-like texture melts into the lips, fully absorbing for an intense lip mask treatment. With the addition of natural peptides too, this innovative product also plump lips and smooth any fine lines, to reveal fuller, smoother and more defined lips. 
Deluxe mini 10ml worth £4.50. Full size 25ml RRP £8.95* 
Fudge Professional Clean Mint Shampoo 
Give your hair an invigorating deep cleanse with this luxuriously rich shampoo. Infused with SCALPFRESH technology, it helps to clean and purify your scalp and hair to remove dirt and impurities. Sustainable marine algae extract helps to balance oil production, while unique opti-plex technology leaves hair feeling strong. 
RRP £14* 
Manatomicals From Anatomicals 8 Out Of 10 Sex Kittens Don't Prefer Whiskers Shave Cream 
Top-quality beauty, for top quality blokes. Designed to deliver a super-close shave, this paraben-free cream will leave your skin refreshed and help avoid irritations like razor burn. Your face deserves good things, so simply massage a small amount into your skin, shave in the direction of hair growth, rinse and reap the benefits! 
RRP £5* 
Ecooking Peeling Mask 
Eliminate dull skin and unveil a smooth and radiant visage with this miracle mask! Natural plant extracts and vitamin E work in tandem to deliver firming and anti-ageing benefits. The appearance of lines and wrinkles is minimised, skin is tightened and luminosity is enhanced.  
Deluxe mini 15ml worth £11. Full size 50ml RRP £37* 
Madara SMART Anti-Fatigue Eye Rescue Cream 
Hydrate and refresh your eye area with this natural certified, antioxidant-bursting eye cream. This multi-benefit formula targets fine lines, puffiness, dark circles and signs of fatigue. Formulated with skin-energising ingredients, this eye cream also boosts circulation, strengthens capillaries, protects the skin against external stressors and premature ageing. 
RRP £27.50*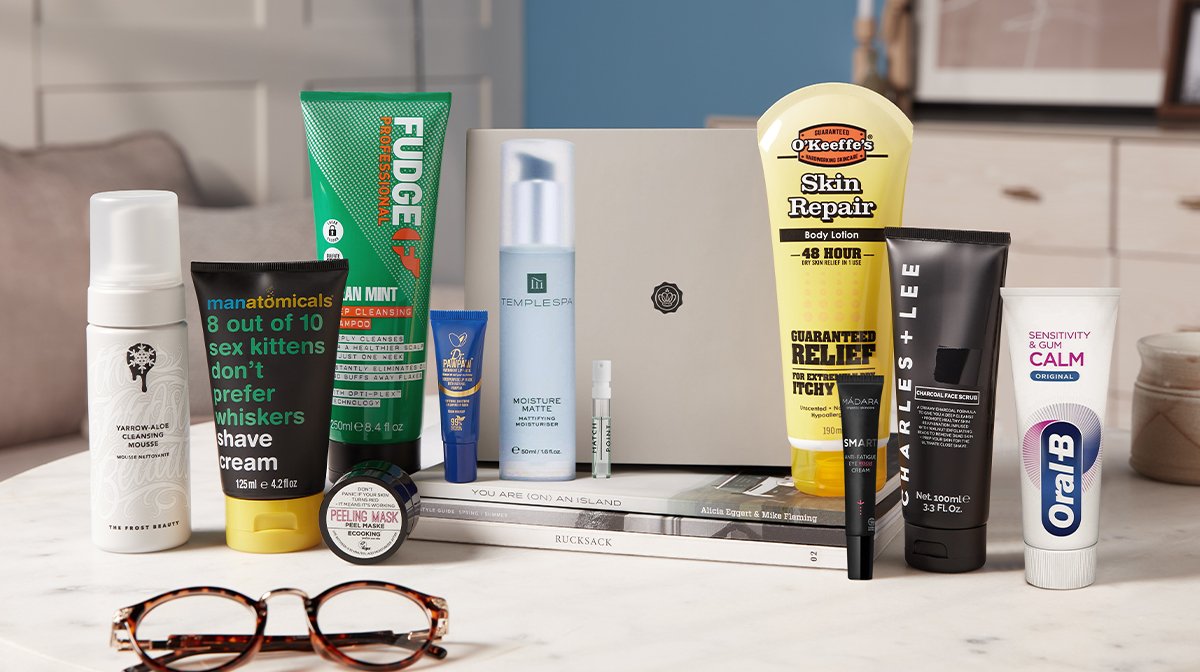 TEMPLESPA Moisture Matte 
A mattifying moisturiser ideal for oily and congested skin. With an incredibly cashmere-soft texture, this formula targets super-shiny patches, to keep skin looking matte all day. Lightweight and hydrating, it absorbs excess sebum to leave your skin feeling soft, cool, fresh and shine-free. 
RRP £40* 
O'Keeffe's Skin Repair 
The perfect moisturiser for dry skin. Packed with effective ingredients, this cream has been clinically proven to help repair and restore. Long-lasting too, this formula provides up to 48 hours of relief with each application and even lasts through showering – maximum impact, minimum fuss. 
RRP £8.99* 
The Frost Beauty Yarrow-Aloe Cleansing Mousse 
Cleanse your skin with this gentle mousse that's suitable for all skin types. Active ingredients aloe leaf juice helps maintain optimal moisture levels, while yarrow extract reduces inflammation, promotes cell regeneration and helps reduce irritation. Skin will be left feeling fresh and clear. 
RRP £19.90* 
Charles + Lee Charcoal Face Scrub 
Deeply cleanse your complexion with this scrub! Infused with walnut exfoliating beads to remove dead skin and prep for a close shave and charcoal powder, which detoxes by drawing out dirt and oil, to leave the skin feeling fresh and clean. Added menthol also provides a fresh tingly feeling you'll love! 
RRP £10.60* 
Oral-B Sensitivity & Calm Toothpaste 
Clinically proven to immediately relieve sensitivity pain and soothe gums for a feeling of in-mouth comfort. This bathroom essential's unique ActivCalm Technology immediately relieves sensitivity by creating a layer of protection, whilst also cooling gums during and after brushing. 
Extra treat 75ml worth £5* 
Lacoste Match Point Eau de Toilette 
Breathe in the thrilling freshness of this new masculine Eau de Toilette by Lacoste, an explosive fusion of two contrasting accords. The green energy of basil and gentian bitterness combine in a breath-taking freshness, while the thrilling black elegance of woody vetiver brings strength and intensity. 
Extra treat worth £1. Full size 100ml RRP £68*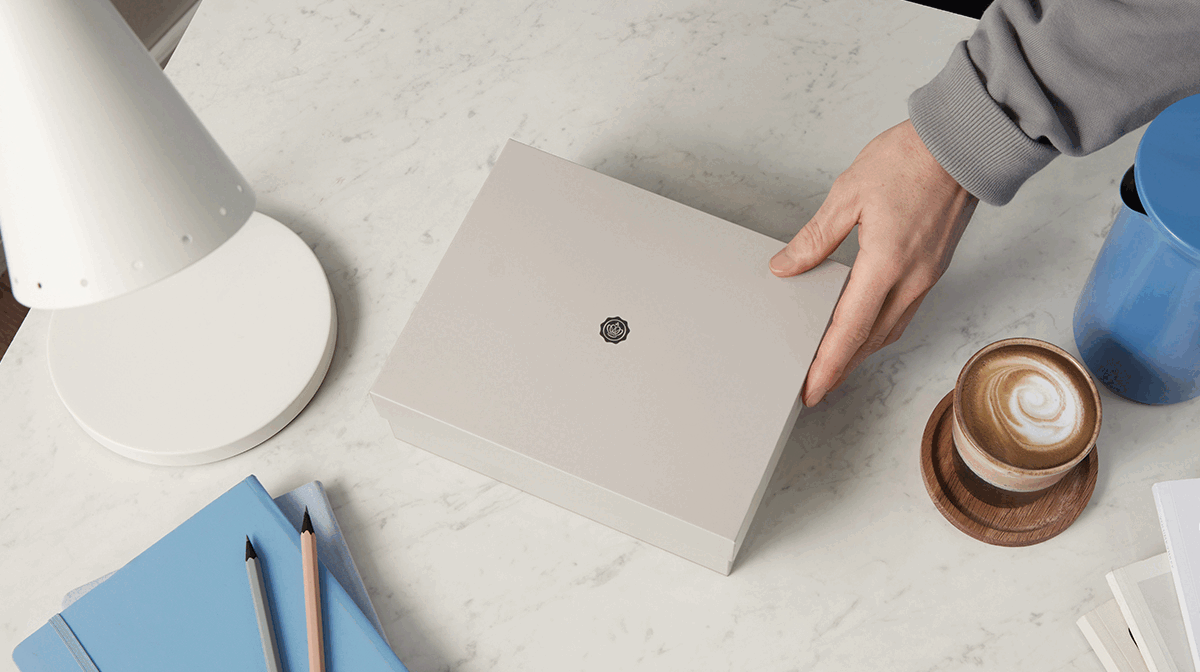 When Does The Grooming Kit Limited Edition Go On Sale?
Our February 2022 GLOSSYBOX Grooming Kit Limited Edition goes on sale on Friday 4th February. Subscribers can get theirs at 9am for only £20. While non-subscribers can buy theirs for £25 from 12pm!   
Subscribe To GLOSSYBOX!
Don't forget, you can get £5 off this Limited Edition box as well as the opportunity to purchase yours with priority access at 9am, if you're a GLOSSYBOX subscriber!  
Of course, you'll also start receiving our monthly boxes immediately, which means there's also a treat coming for you, as well as him!