If you're as beauty obsessed as us, you'll have your own favourite brands. We do! We've got one that's our go-to for basics, one that's our favourite for lipsticks that seriously stay put and then, of course, we've got some brands on our list that have been around since our teens and we're still loving their products years later. And BECCA Cosmetics is definitely one of these! 
However, you might have seen over the last few days that this iconic Aussie–born brand is closing in September!
Founded in 2001 in Perth, BECCA has become a household name, known for creating cult product – such as its Champagne Pop highlighter – that create glowing complexions (It's Australia – with sun, sea and sandy beaches, did we expect anything else?). Yet, in an announcement on Instagram, the brand shared the news that following difficult times during COVID, it would be closing its doors later this year.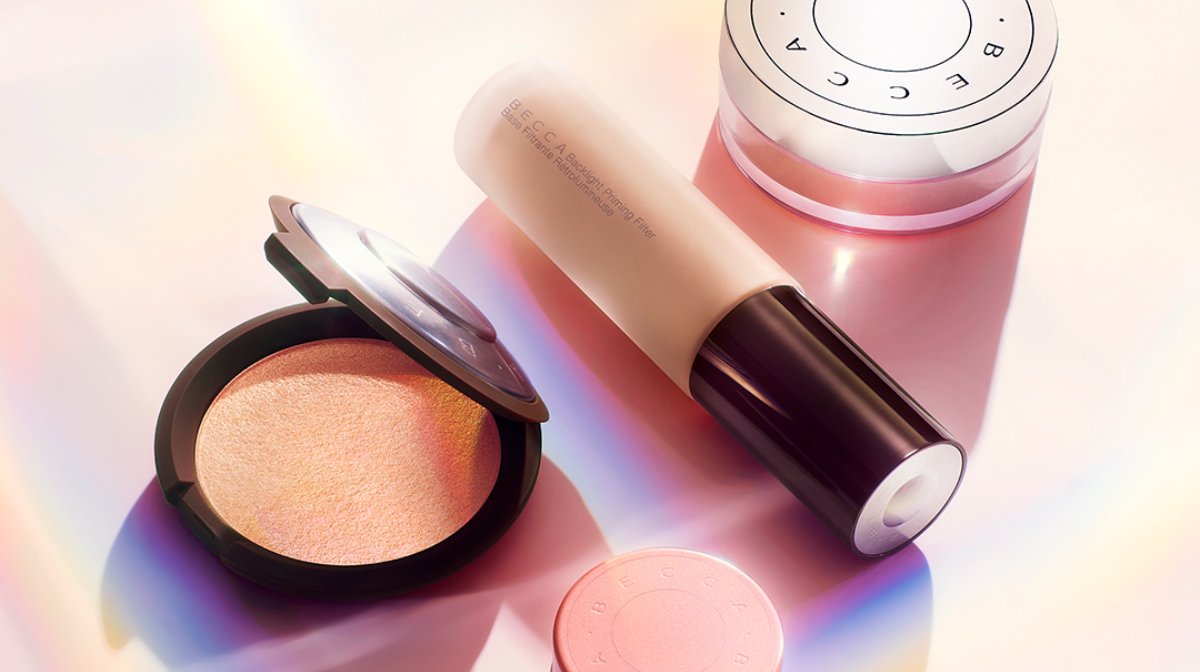 Five Of Our Favourite BECCA Products To 
Shop Whil
st
 You Still Can!
So, while we've still got the chance to buy BECCA's much-loved products, we will be! There's no doubt about that. And, because we're sure you'll be wanting to do exactly the same, we're sharing our favourite products that we'll be stocking up our makeup bags with ASAP! 
1. BECCA Shimmering Skin Perfector Pressed
Illuminate your complexion with BECCA's best-selling Shimmering Skin Perfector Pressed. Gliding onto your skin and melting seamlessly into your complexion, this ultra-fine powder will create enviable luminosity. In a spectrum of glistening shades that suit all skin tones – our fave is of course the lusted after C-pop – this highlighter offers a smooth, perfecting and blurring glow, free from glitter particles. Housed in a signature silver-tone component, complete with a handy mirror, this product allows you to achieve the covetable glass skin glow.