Inspired by the magic of the winter season, our 'Moonlight Glow' GLOSSYBOX provides a truly enchanted end to your year. And, with the upcoming festive season pretty much in full swing, it's the perfect time to unbox all you need for a lit from within glow. 
This month it's out with our traditional pink GLOSSYBOX and in with a special design, multi-use tin too! Designed in our gorgeous 'Moonlight Glow' theme, it's just another extra treat that'll help you end this year with a bang… 
But what's inside? Because December is the month of being generous, here's another 'Moonlight Glow' sneak peek!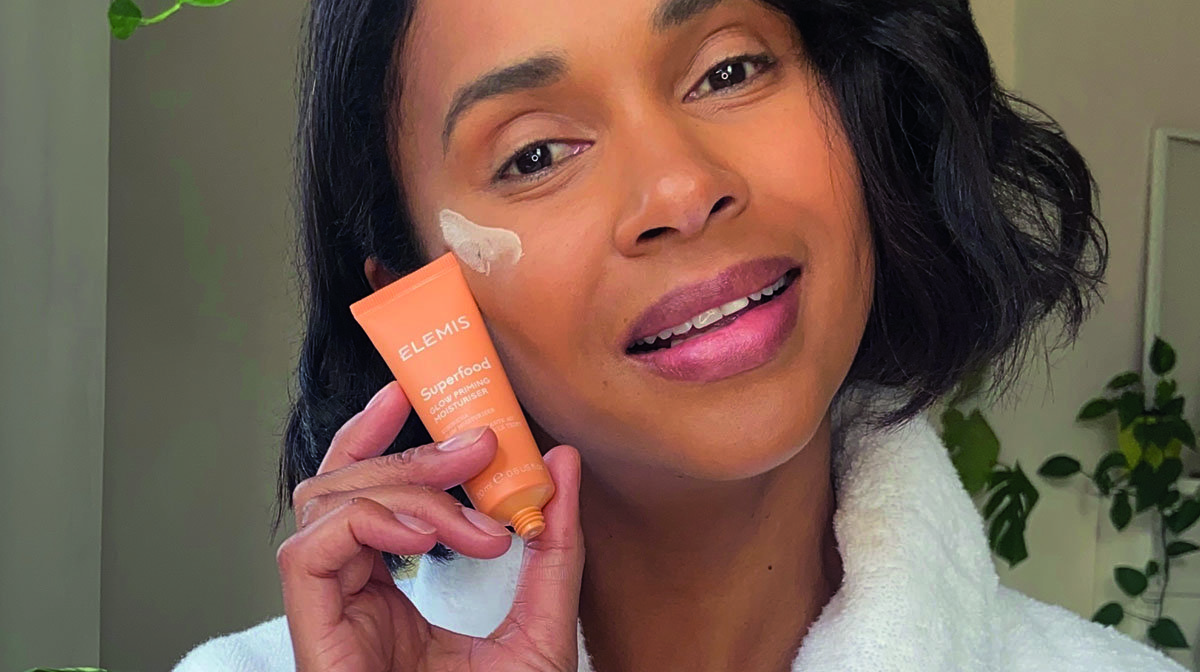 Give Your Skin A Natural Glow With ELEMIS
We LOVE this skincare buy! Offering the perfect recipe for a dewy glow, the ELEMIS Superfood Glow Priming Moisturiser is about to become your new beauty BFF. 
Worth £15, the silicone-free moisturiser primes and hydrates to reveal a smooth and radiant complexion. And, as it's multi-tasking, the formula can also be used as a hydrating makeup primer, to not only prep your skin for a full base, but to also enhance your skin's natural luminosity! 
Benefits Of The ELEMIS 
Superfood Glow Priming Moisturiser
This miracle-working moisturiser contains four key ingredients, but what are they and what are their benefits? 
Kombucha 

– Rich in vitamins and organic acids, kombucha has been shown to reveal a more glowing complexion.

 

Fermented Ginger 

– Ginger is known for its rich antioxidant properties which help to deliver brighter skin.

 

Fermented Green Tea Seed Oil

– Fermentation technology produces enzymes that enhance the release of lipids and polysaccharides, helping to soften and moisturise the skin.

 

Illuminating Minerals 

– These microminerals sit on the surface of the skin to catch and reflect light delivering a dewy glow.
How To Use This
 ELEMIS Priming Moisturiser
Use this moisturiser every morning after cleansing… 
To prime and glow – 

Take a pea-sized amount of the moisturiser and smooth into the face and neck in upward strokes.

To use as a highlighter – 

Dab a rice grain-sized amount on the high points of your face, including the cheekbones, bridge of the nose and cupid's bow.

 
Why We Love ELEMIS
ELEMIS is a wellness brand with an aromatherapist's soul, an artist's spirit, and a scientist's commitment to results. And for those reasons, and many more, we love adding their products to our morning and evening routines. 
An innovative brand with over 30 years of expertise, the brand cannot be beaten. Its focus is on delivering proven results, while its award-winning skincare portfolio includes face and body skincare products with revolutionary formulas.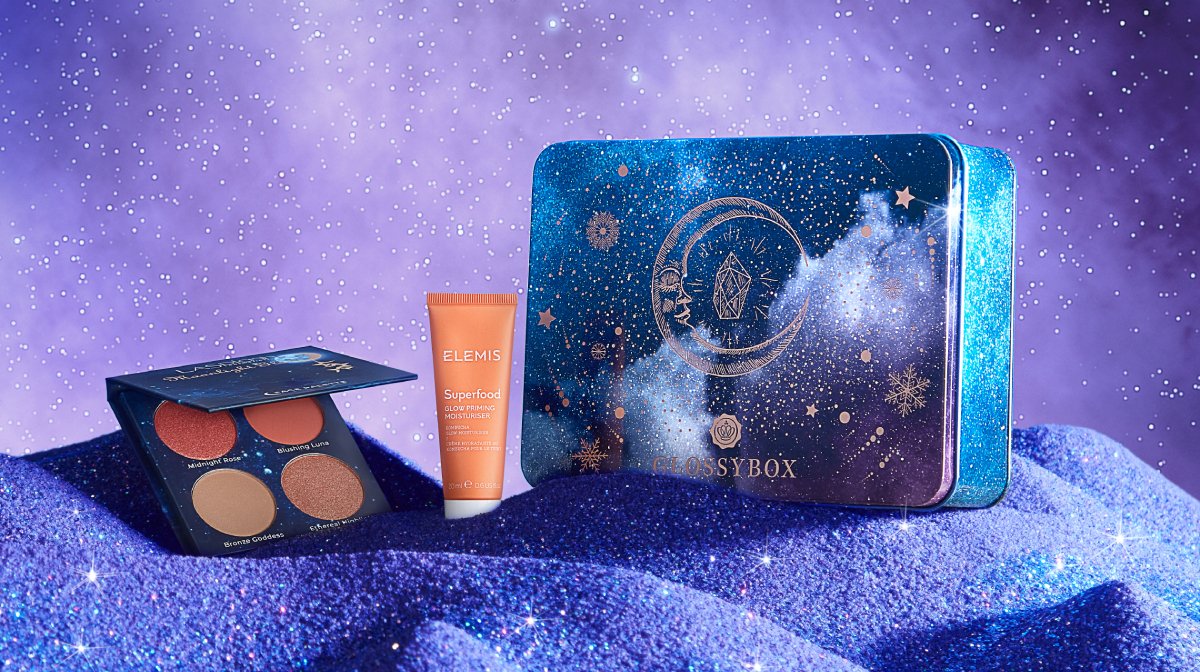 More Reasons To Love Our December 'Moonlight Glow' Edit!
As we're sure you know, our December 'Moonlight Glow' GLOSSYBOX is up there with our best edits of 2021. Featuring five fantastic beauty products worth over £50, there's so much to enjoy.  
Alongside the ELEMIS Superfood Glow Priming Moisturiser we've just told you all about, you'll also find our other December sneak peek – the LASplash Moonlight Glow palette. Intrigued? We don't blame you. Find out more now by reading our other December sneak peek blog! 
Want to know more about our 'Moonlight Glow' GLOSSYBOX as a whole? Make sure you read our Story Behind The Box blog as well! 
Subscribe To GLOSSYBOX!
To get your very own 'Moonlight Glow' edit, subscribe now! Featuring five beauty must-haves including our first two sneak peeks from LASplash and ELEMIS, you won't want to miss out! 
As a Glossy, you'll also get plenty of other benefits too. Glossy Credit, access to the Glossy Lounge and discounts on our Limited Editions and the GLOSSYBOX Skincare range… there's so much to take advantage of! 
Don't forget, as an avid blog reader, if you become a Glossy today you can get your first box for only £11, including delivery! Just use code 'GLOSSYBLOG' at checkout!