In case you missed our teasers on social, we're launching TWO incredible Grazia boxes this November…  
Our GLOSSYBOX x Grazia Dual Edit Limited Editions are both packed with must-have beauty products that are perfect for nights out and nights in!
The Grazia Gold and Silver Limited Editions both allow you to treat yourself to the beauty session you deserve – whether that's winding down after a long day at work or getting dolled up to party the night away.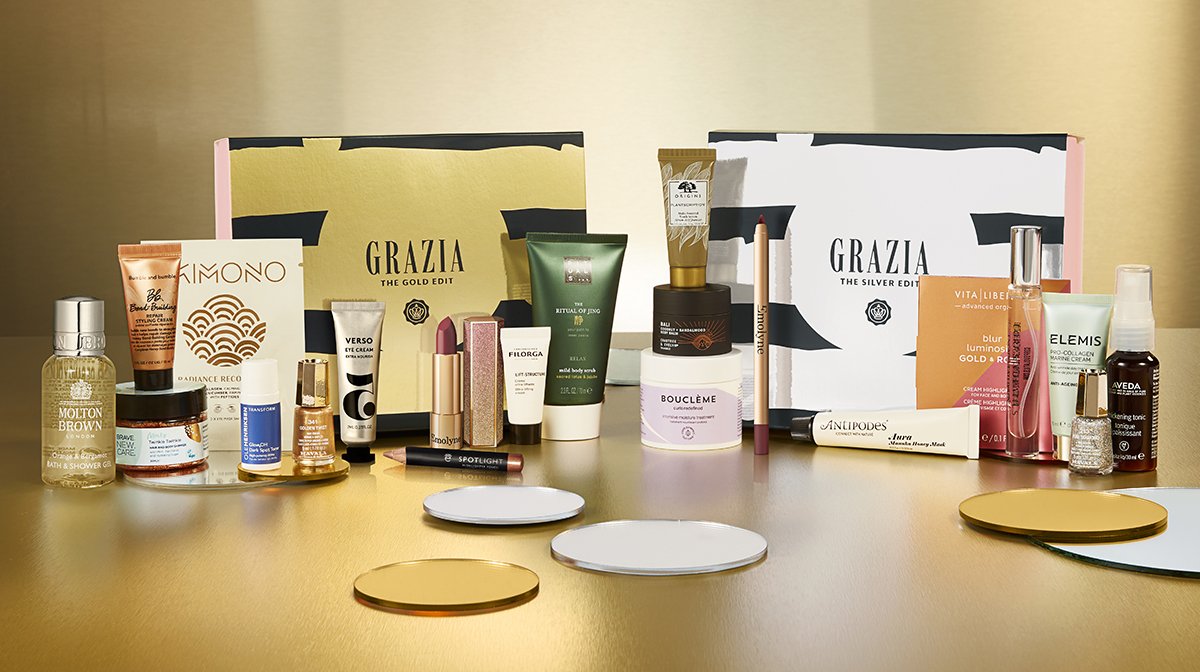 Worth over £110 and including at least 10 beauty products we're sure you'll love, there's something inside for every Glossy. 
Want to know everything inside the GLOSSYBOX x Grazia Silver Limited Edition? Scroll down and take it all in… Or if you want to know what's featured in the Gold Edit, have a read of our Grazia Gold Limited Edition Full Reveal. 
What's Inside Our GLOSSYBOX x Grazia Gold Limited Edition?
This is the full lineup of incredible products in our Grazia Silver Limited Edition…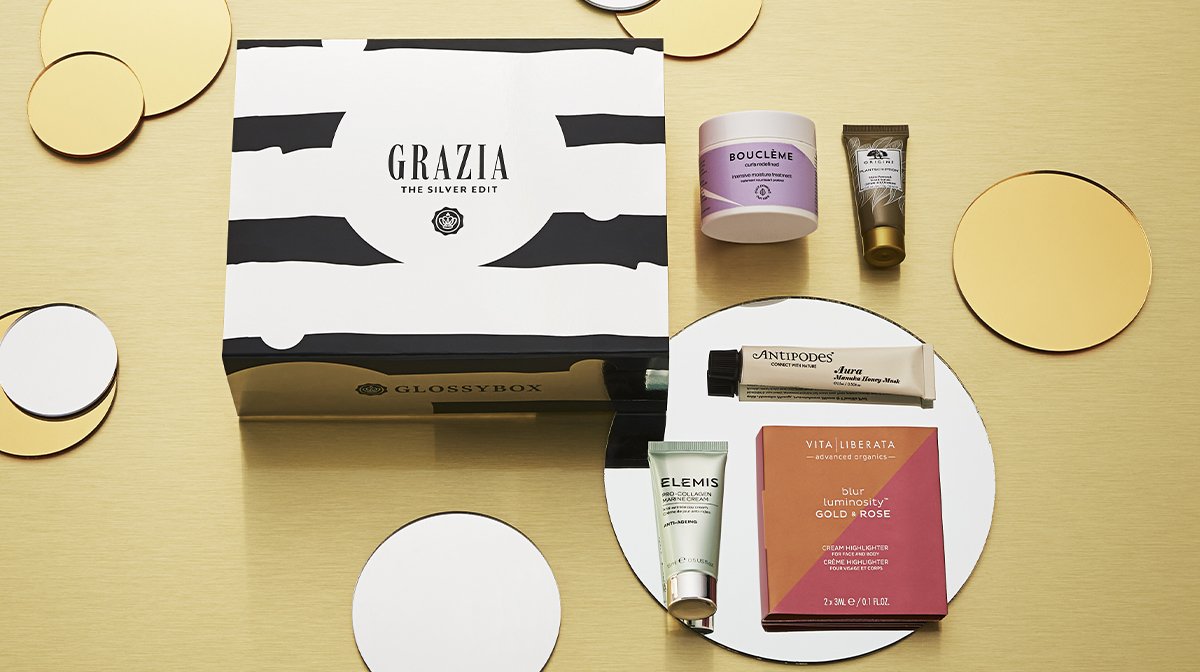 Boucleme Intensive Moisture Treatment
Designed to strengthen hair, this powerful, rejuvenating formula protects against environmental stressors, breakage and reduces tangling. Moisture levels are rebalanced and manageability is improved too – what more could you want for your locks? Use as a pre-shampoo, leave-in or deep conditioning treatment; whatever your needs, this product has you covered. 
Deluxe mini 100ml worth £12. Full size 250ml RRP £26* 
Antipodes Manuka Honey Mask
This luxuriously hydrating face mask is here to help you achieve youthful skin. The benefits of manuka honey are world-renowned, thanks to its numerous antibacterial and hydrating properties. Suitable for all skin types, why not also try using this mask as a spot treatment, to help remove unwanted blemishes from your skin! 
Deluxe mini 15ml worth £8. Full size 75ml RRP £27* 
Origins Multi-Powered Youth Serum
Delivering anti-ageing results for a transformation you can see, this miracle-working product is Origin's most potent serum for the face and neck. Reducing the look of both fine lines and pores, your complexion will be left with a smoother, more lifted appearance. 
Deluxe mini 15ml worth £20. Full size 30ml RRP £42* 
ELEMIS Pro-Collagen Marine Cream
For youthful skin that looks firmer and feels more radiant, we've got the gift for you! This award-winning anti-ageing product is a highly moisturising, yet still ultra-light gel cream that quenches thirsty skin and increases hydration. 
Deluxe mini 15ml worth £30. Full size 50ml RRP £87* 
Vita Liberata Blur Luminosity
This illuminating face and body highlighter will add a shimmer so soft to your skin, that'll make it seem like it's glowing from within! Blur Luminosity reflects light creating an instant shine, brightening the skin as well as hydrating and conditioning it too. 
Deluxe mini 3ml worth £1.50. Full size 30ml RRP £50*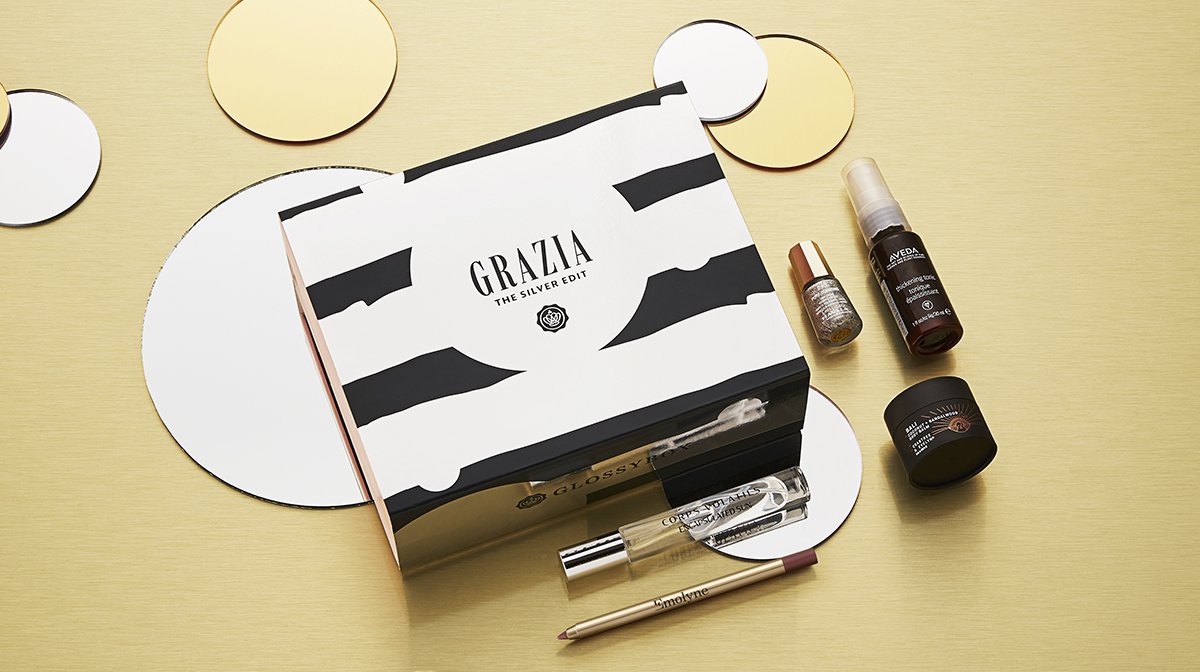 Emolyne Cosmetics Lip Definer
Prime your lips with the smooth, creamy, velvety Lip Definer that will give you ultimate definition and sculpting. Rich, smudge-proof and high impact colour will plump and define the lips. Either wear alone or as a base to enhance your lipstick staying power! 
RRP £15* 
Mavala Pure Diamond Mini Colour
If you want to jazz up your nails in time for the party season, this polish is here to help! We love this dazzling silver glitter varnish, which is ideal for adding a little glam to your nails. Its unique, vegan formula not only looks great and is long-lasting, it also delivers microscopic air pockets to allow nails to breathe! 
RRP £5.50* 
Corps Volatils Encapsulated Sun Fragrance
A poetic and sensual scent for adventurous skin. Encapsulated Sun is a synthesized fragrance, using Coumarin, a natural organic aromatic substance spritz your skin to enjoy perfume notes of fig, coconut, white and heady flowers, vanilla and amber facets. 
Deluxe mini 10ml worth £21.50. Full size 15ml RRP £60* 
Crabtree & Evelyn Coconut + Sandalwood Body Balm
Inspired by the traditional ceremony of Galungan, this Coconut + Sandalwood Body Balm is an aromatic celebration of Bali. This buttery balm will melt into your skin, leaving it intensely moisturised, radiant and softly-scented thanks to its key ingredients… Coconut oil is a hydrating wonder from a sacred Balinese fruit, indulgent sandalwood warms the soul whilst murumuru butter creates a moisturising barrier to lock-in hydration. 
Deluxe mini 15ml worth £9. Full size 100ml RRP £27* 
Aveda Thickening Tonic
Want thicker locks to help you achieve your dream 'do? Expanding your strands from root to ends, this thickening tonic is powered by botanicals – including certified organic amla fruit – that'll instantly boost thickness and give you a fuller style! 
Deluxe mini 30ml worth £9. Full size 100ml RRP £23*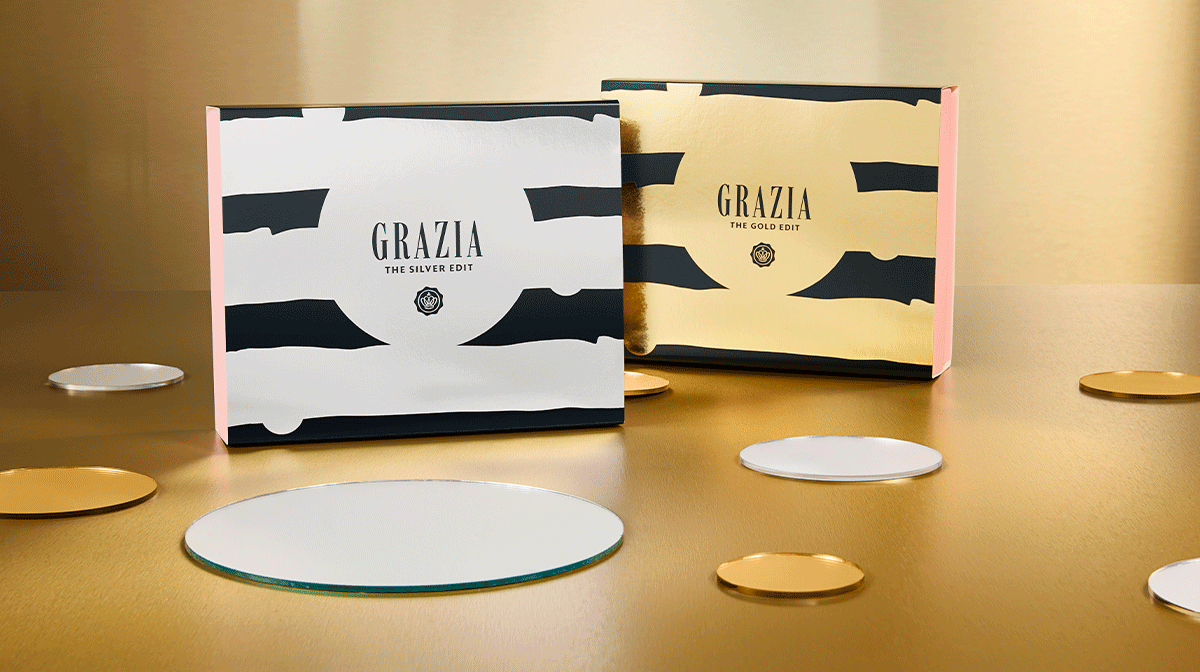 When Does The Grazia Gold Limited Edition Go On Sale?
The GLOSSYBOX x Grazia Silver Limited Edition goes on sale on Tuesday 2nd November (alongside the Gold Edit too!). Subscribers will be able to buy theirs with their priority access at 9am, whilst non-subscribers will have to wait until general sale at 12pm. 
How Much Does The GLOSSYBOX x Grazia Gold Limited Edition Cost?
The Grazia Silver Edit Limited Edition (and the Gold version as well!) will cost £40 to both subscribers and non-subscribers. But, don't forget, if you've been saving up your Glossy Credit, you can use this to purchase and save!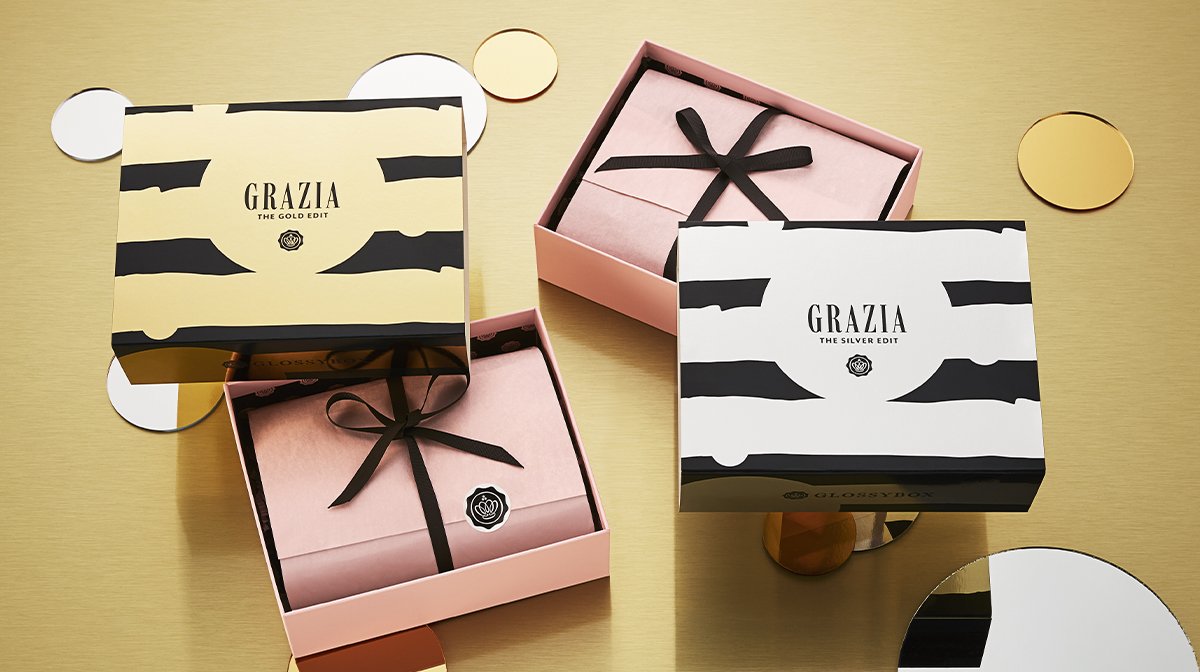 Subscribe Today!
To get priority access to this Limited Edition, and to of course benefit from all other things Glossy, become a subscriber today! You'll start receiving our monthly boxes immediately… Always worth over £50 and packed with five beauty treats, you won't want to miss out!