An icon of uniquely British style, Molton Brown is a pioneer of positive luxury and is best known for being lavish in texture and rich in scent. And we know it's a brand all Glossies love… 
Which is why we're really excited about our next launch – the GLOSSYBOX x Molton Brown Limited Edition!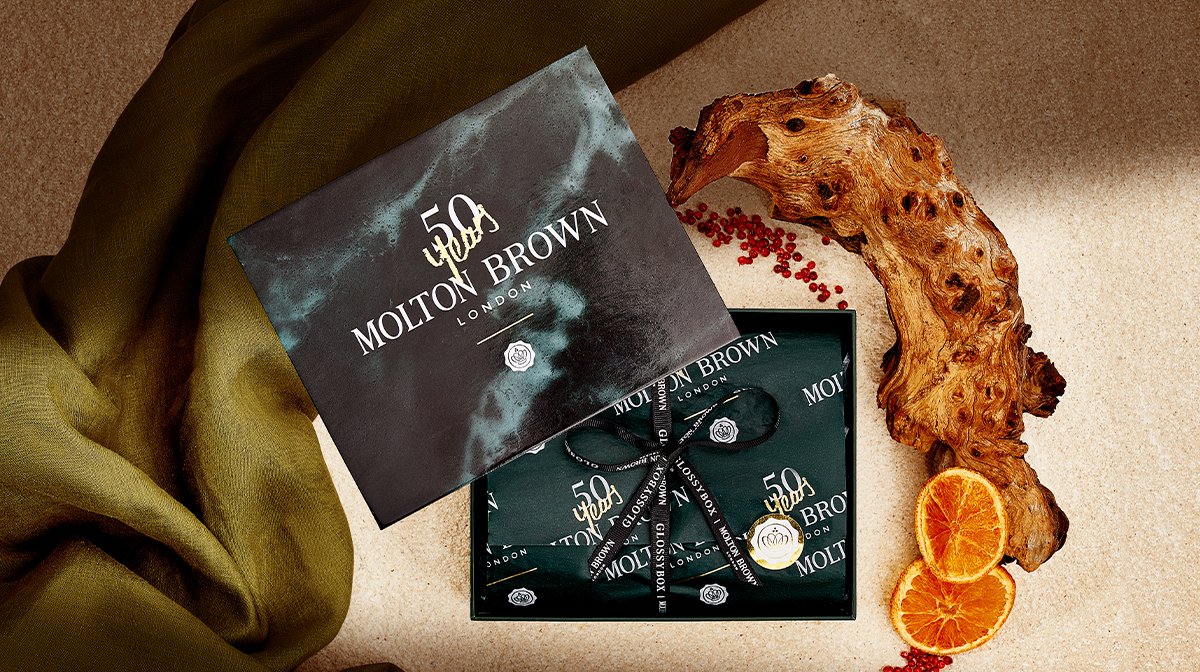 The Story Behind Our GLOSSYBOX x Molton Brown Limited Edition! 
This year marks Molton Brown's 50th anniversary so, to help the brand celebrate, we teamed up with them to bring you Glossies a collection of some of the brand's best-selling and newly launched products. Open this Limited Edition box to find one full size, six deluxe minis AND two extra treats inside, together worth £75!
Featuring reinvigorating body washes, skin-replenishing lotions and even indulgent fragrances, the nine products within this edit will uplift, refresh and unwind your senses.
What Best-Sellers Are Inside The GLOSSYBOX x Molton Brown Limited Edition?   
The GLOSSYBOX x Molton Brown Limited Edition includes some of the brand's most popular and most recently launched products. If you want to know exactly what these are though, you'll have to wait just a little longer. 
We'll be sneak peeking two of our favourite products to you all in the coming days, as well as revealing the full lineup shortly after too.
Follow GLOSSYBOX on all of its social channels – Facebook, Twitter and Instagram! – to stay in the know! We'll also be sharing more about them on the GLOSSYBOX blog very soon.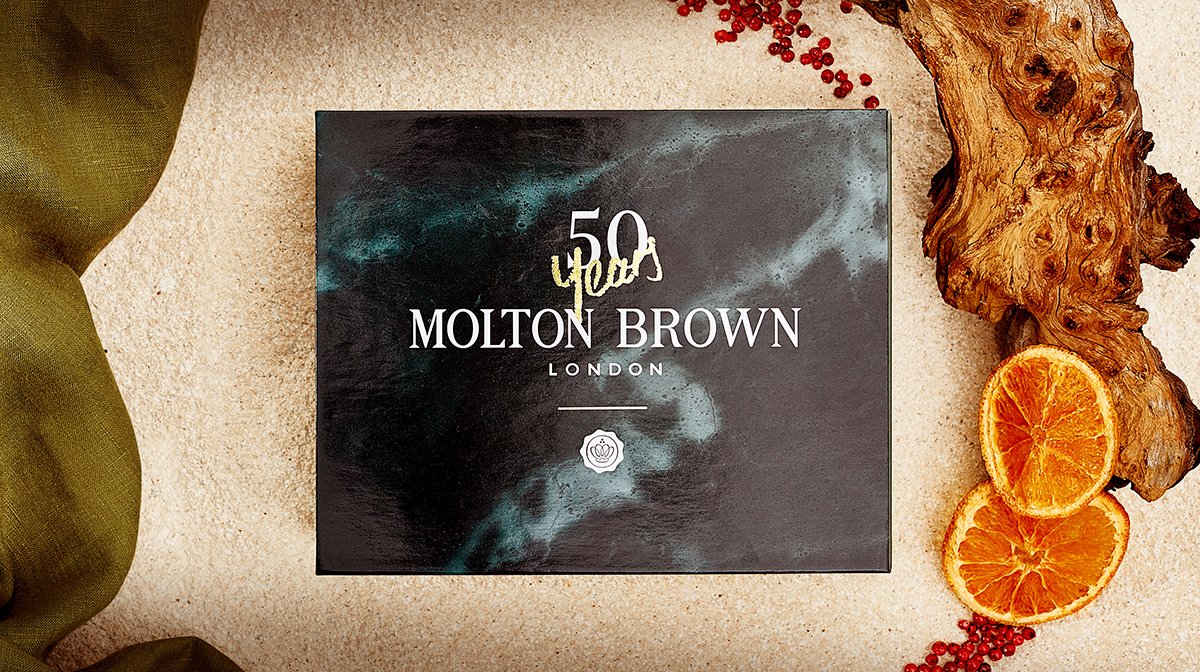 The Perfect Present For Yourself Or A Loved One!
You might fancy a little pampering and therefore will buy these Molton Brown goodies for yourself – we don't blame you, who wouldn't? But, this collection of hand and body treats is the perfect luxury gift set for the person you love. 
So, if you're getting your Christmas shopping organised in advance, why not add this box of British beauty products to your to-buy list. Perfect for both men and women, we know each and every member of your family would adore this gift! 
How And When You Can Buy Your Molton Brown Limited Edition GLOSSYBOX? 
Subscribers get priority access to this Limited Edition, just like all others! The GLOSSYBOX x Molton Brown Limited Edition goes on sale on Friday 22nd October. Glossies can get their box at 9am for a subscriber-exclusive price of £30! While non-subscribers will be able to buy their edit when this Limited Edition goes on general sale at 12pm. For non-subscribers, this box will be £35!  
Subscribe To GLOSSYBOX!
To get priority access to, and an exclusive subscriber discount on our Molton Brown Limited Edition, subscribe to GLOSSYBOX today! This edit is the ideal present for yourself or for a loved one this upcoming festive season, so we're sure it's going to sell out fast! 
Oh, and of course there are plenty of other benefits to being a Glossy, including our fab monthly boxes, the chance to earn Glossy Credit, discount on GLOSSYBOX Skincare and more!