Want to hear more about our upcoming Generation GLOSSYBOX Limited Edition? Listen up! 
Packed with products from the world of hair, makeup, skincare and fragrance, our August Generation GLOSSYBOX is an incredible beauty buy for your young teen! Worth over £90, this Limited Edition features nine beauty must haves – eight full size products and one deluxe mini, plus one extra special little treat to be precise! 
We've already revealed the three makeup marvels in this Generation GLOSSYBOX, but are you ready to find out more about what's inside? Here's three more of this incredible Limited Edition line up… 
NAF! Stuff Hydrating Hand Care Mist
Give your hands a refreshing hydration boost in seconds with a quick spritz of the minty delight that is NAF! Stuff's Hydrating Hand Care Mist. A unique blend of moisturising ingredients helps to hydrate the skin with ease – and is ideal using after all that hand sanitiser we're still frequently applying each day!
Pair it with your favourite cuticle oil too – we're currently loving the NCLA So Rich Birthday Cake Cuticle Oil in our August '10th Birthday' box – for the ultimate hand care routine! 
More Than Just Hand Care…
Why stop at just caring for your hands with this mist? This pocket-sized spray can also be used universally on every part of your body. Elbows, knees, legs – a unique blend of moisturising ingredients help soothe and refresh! 
Why's It So Great?
Packed with seriously good skincare ingredients, this vegan hand care mist is bursting with benefits… 
Eucalyptus Oil:

 An essential oil famous for its 

antibacterial properties

 and fresh, clean scent

 

Tea Tree Leaf Oil:

 An A+ ingredient… antiseptic, anti-inflammatory, 

antibacterial

, antiviral and antifungal!

 

Pentylene Glycol:

Super hydrating, antimicrobial and will leave your hands with a silky finish after use.
Good For Your Hands. Good For The Planet 
Did you know, the bottle this hand mist comes in is eco friendly? NAF! Stuff has partnered with Beauty Kitchen to bring you the Safe, Happy Hands range, that this mist is a part of, in  reusable packaging. All products in this range carry a 'Return, Refill, Repeat' stamp, which means they can be sent back to Beauty Kitchen to be washed and reused. Meaning you can spritz away with a clean conscience!
Barry M Cosmetics Green Origin Nail Paint
At Glossy HQ we love a fresh mani. And we can't wait to give ourselves on with this Green Origin Nail Paint from Barry M. And, in shade 'Salt Lake' – a stunning turquoise bluey-green – your talons will be perfectly on trend for summer! 
But what makes this polish so special? Well, made with natural ingredients this Green Origin polish delivers the same high gloss finish and long-lasting wear of a traditional nail paint, but with a new environmentally friendly formula.  
10 Steps To The Perfect DIY Manicure! 
Clean your nails. You of course want to remove any old polish. 
Clip, file, and buff. You'll want to prep your nails to ensure they're the perfect base for your polish.

 

Push back your cuticles. 

 

Exfoliate your hands – because who doesn't want their hands to be super soft?

 

Moisturise your hands – we think the NAF! Stuff mist in this box would be perfect for this job!

Apply a base coat. Ensure your natural nails are never stained by colour by applying a clear base coat first. 
Apply your first coat of colour. Keep your layers of coloured polish thin to avoid it getting lumpy and build up slowly, letting each coat dry properly before applying another.

 

Apply a second coat (and a third if necessary).

 

Add on a top coat. Seal your colour in with a clear top coat to minimise chipping and prolong wear!

 

Finish with cuticle oil. Add a final sheen to your talons with cuticle oil. It'll also help your hands stay looking and feeling healthy too!
Shay & Blue 88 Pineapples Lite Fragrance
This light, fresh and easy to wear Eau De Toilette from Shay & Blue will become your new favourite portable perfume pick-me-up. Perfect for summer, you'll enjoy a delicious blend of tangy sea salt, warming cedar wood and, of course, juicy pineapples.  
What Notes Are In This Fragrance?
Top Note

 – – An original tangy sea salt note

 

Heart Note

 – – Fresh light juicy pineapples

 

Base Note

 – The warming depth of cedar wood
Top Tips For Making Your Scent Last Longer!
Team Glossy love a fruity fragrance, but what we love even more is when we can still smell it on ourselves at the end of the day… So, to help you enjoy this scent from dawn to dusk, here are our top four tips!
Apply right after your shower. Clean, fresh skin holds on to scents best!
Moisturise before you apply. A small amount of unscented lotion gives your scent something to hold onto.
Spray onto bare skin and leave to soak in. Never rub your fragrance into your skin!
Apply to your pulse points. These locations – your neck, wrists and behind your ears for example – are where your blood vessels are closest to the skin. These spots produce heat which will help your fragrance project from your skin into the air around you.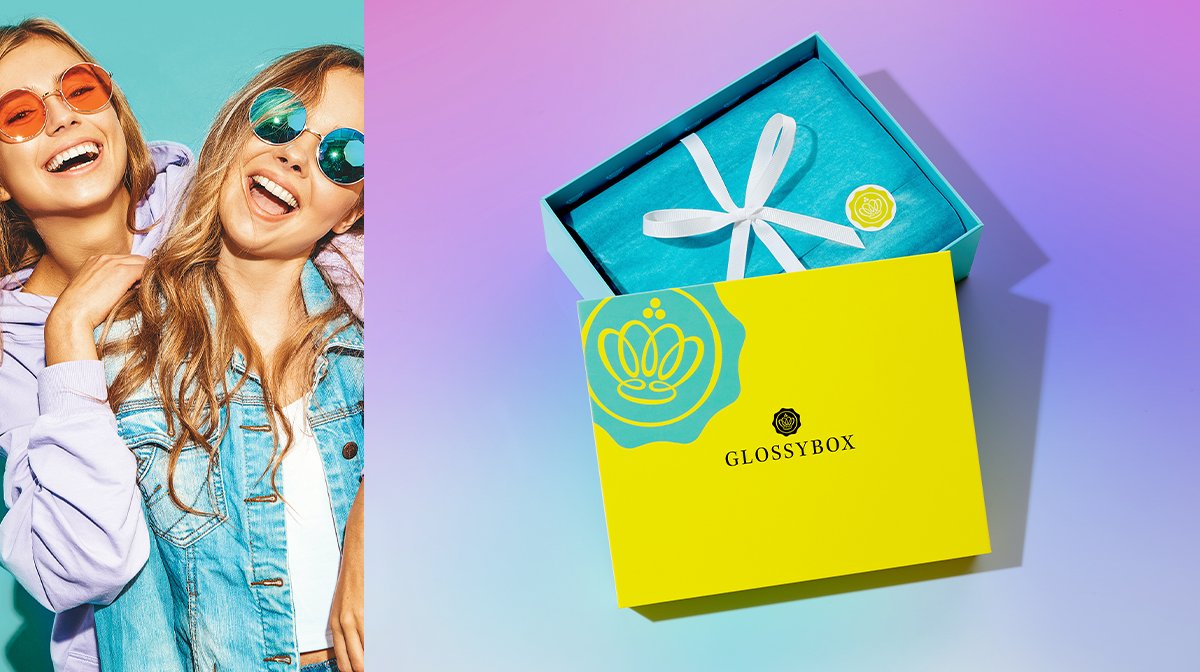 More From Generation GLOSSYBOX
Have you read our August Generation GLOSSYBOX Story Behind The Box blog post yet? It shares even more about this Limited Edition's theme as well as when it goes on sale, how much it'll cost and what brands you can expect to find inside! We've also revealed three of the magical makeup products in our Generation GLOSSYBOX too! Have a read of this blog as well, to find out exactly what's hidden inside! 
Make sure you also keep an eye on the GLOSSYBOX blog and our social channels too. We'll be revealing more of the products in this box over the coming days!  
Subscribe To GLOSSYBOX 
Want to get your Generation GLOSSYBOX before it goes on general sale and for a subscriber-exclusive price? Yes? Then subscribe to GLOSSYBOX today! 
When you subscribe, you'll start receiving our incredible monthly boxes straight away. Filled with five fab beauty products, that are delivered straight to your door, you're sure to love being a Glossy! 
Don't forget too, when you subscribe you'll also be making sure you get priority access and an exclusive discount on our 2021 GLOSSYBOX Advent Calendar! It goes on sale really soon and with it always selling out super-fast, you need to act now to make sure you get yours!