After so long stuck at home, working from our dining room tables and spending evenings in front of the TV, getting back to normal life couldn't come soon enough. But, when life gets busy, it can sometimes feel a little difficult to stick to a plan of staying healthy.
But, it really doesn't need to be… Just like one Glossy found out when she tried exante…
What Is exante?
Since its launch in 2010, exante has been helping people around the world achieve their weight loss goals with simple and effective weight loss plans. Designed specifically for your needs, exante is there to aid you in taking the first step. Plus, with a community of friendly, supportive and like-minded people, it's really easy to stay motivated and on track!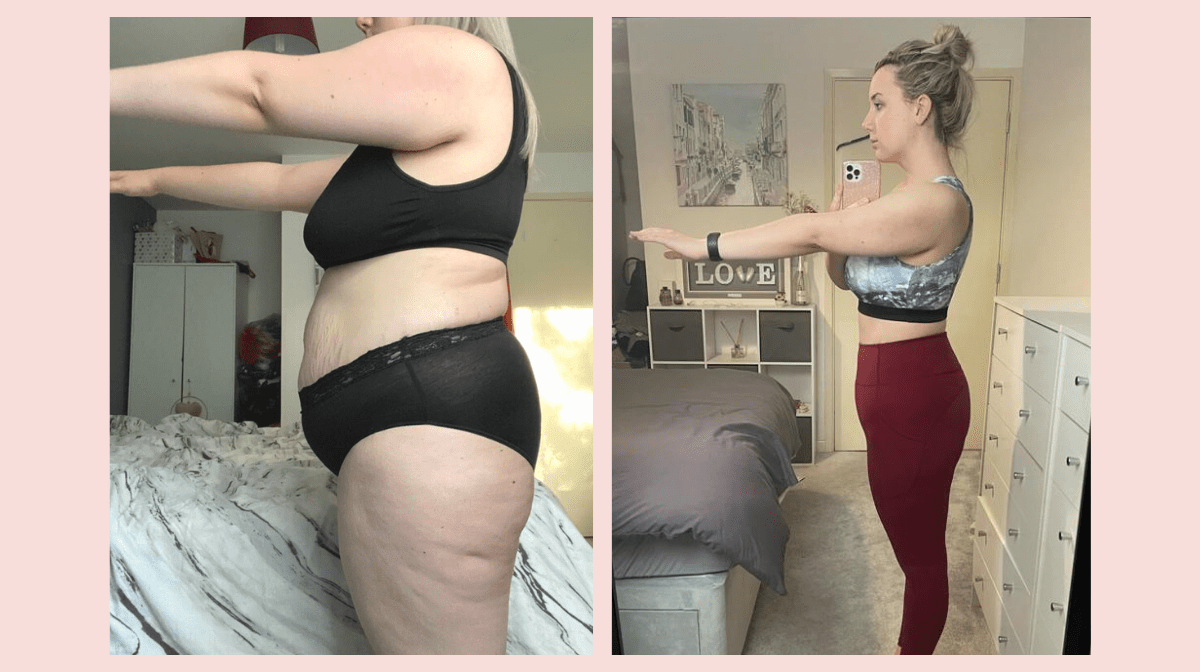 "exante Has Truly Changed My Life…"
Meet Hanna, a 24 year old single mother who started Exante in August 2020. She's tried multiple exante plans herself and seen some great results. This is her story…
"I started following the exante 800 plan in August 2020 and stayed on this up until Christmas. After Christmas I moved to the 1200 plan, then, in April, I began maintaining. Over the past year, I have lost a total of four stone and dropped from a size 22 to a size 10!
"I started Exante because I've never been able to stick to a diet properly before. The meal replacements really appealed to me and I found my plan so easy to stick to – particularly because being a single mother I'm very busy, and it's perfect to have something I can grab on the go, all whilst still getting my daily dose of vitamins and minerals.
"I can go on long walks with my daughter and play with her in the park without getting out of breath and having to stop too, which is amazing! I don't feel like I have to hide my body with baggy clothes anymore either and I can now look in the mirror with a smile on my face.
"exante has truly changed my life. I look good, I feel good and I'm healthier both physically and mentally. I feel so much more confident – I'm me again!"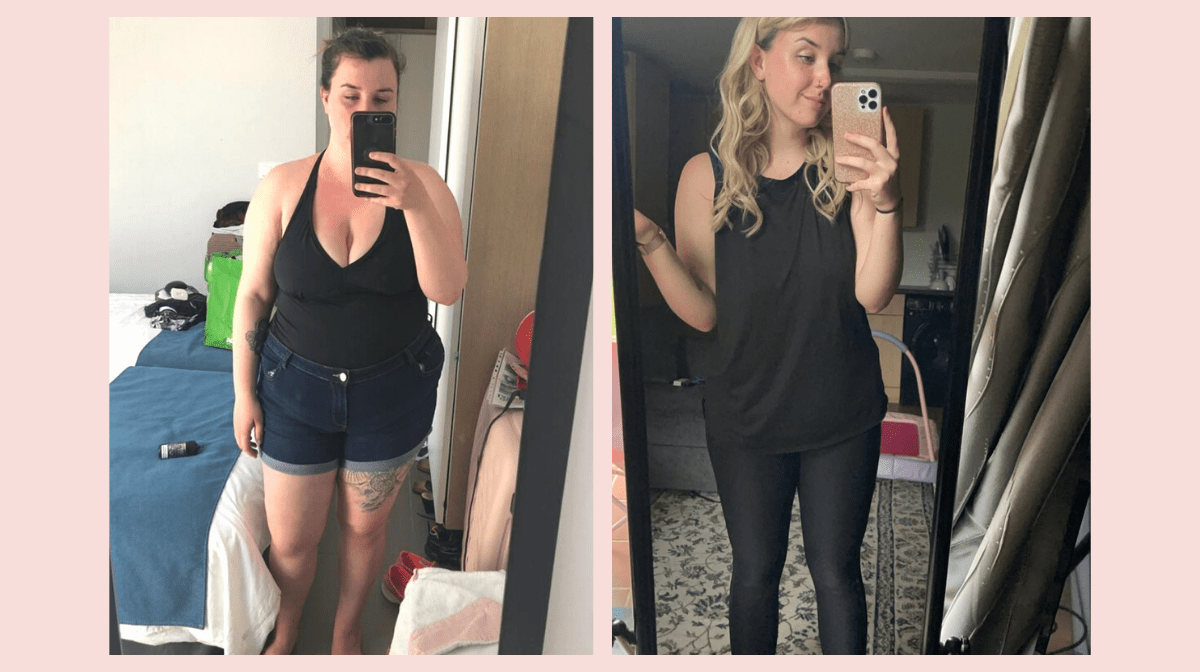 How Does exante Work?
All exante diet plans are designed to help you achieve your goals in a simple, convenient and affordable way – and are focused around meal replacements that are not only nutritious but that are also a step in the right direction to reaching your end goal. 
exante also makes things super simple for you with its subscription plans! While you can buy a two or four week plan as a standalone purchase, you'll save time and money with its monthly subscription offer. Every four weeks, a new box will be sent out to you, filled with all you need to stay on plan – meaning there's never a worry about needing to re-order.
We know you already love your monthly GLOSSYBOX delivery, so another box landing on your doorstep every 30 days is always something to get excited about!
What Is An exante Meal Replacement?
So, what is an exante meal replacement? Well, there are loads of different ones, but typically they are between 200 – 250 calories, include around 27 vitamins and minerals and are high in fibre and protein! 
Meal replacement options include:
Shakes in a variety of flavours

 

Breakfasts such as pancakes and porridges

 

Meals like pizza, soup and the brand's super convenient lunch pots!

Desserts such as apple crumble and custard

 

On the go snack bars

 
Want to try an exante meal replacement for yourself? Head to the exante website now and use code GLOSSY37 to get 37% all exante meal replacements (t&Cs apply!). Or, if you want to save even more, head to the Glossy Lounge to see what exante offer is waiting for you there!
Which exante Diet Plan Is For Me?
There are four exante diet plans, which might mean you're not 100% sure on which is right for you…  If this is the case, have a look at the graphic below (and keep reading on afterwards) and you'll easily be able to work out which is best suited to you and your goals. 
exante 800
Ideal for those with a BMI over 30, this is a Very Low Calorie Diet (VLCD) plan which recommends you consume only 800 calories a day. You'll enjoy three exante meal replacements per day, plus 200 calories of healthy snacks. Don't forget to drink plenty of water too! 
exante 1200
This option is a Low Calorie Diet plan during which you consume 1200 calories a day. Suitable for those with a BMI between 25 and 30, this plan involves you consuming two exante meal replacements a day, plus a low-carb meal and healthy snack you make yourself. 
exante 5:2
exante 5:2 is perfect for those looking to lose weight steadily or maintain a healthy lifestyle. An intermittent fasting diet plan, exante 5:2 is based around five days of healthy eating and two 'fasting' days per week. Simply plan your week with two very low calorie fasting days (whichever days of the week work best for you!), on which you'll reduce your calorie intake to 800 calories.
Suitable for those with BMI over 18.5, this plan is also a good option for those who want to exercise whilst on their plan (it's not recommended to exercise when following exante 800 or exante 1200).
exante maintain
Maintain a healthy weight with the exante maintain plan. This option is best suited to those looking to stay healthy and maintain their weight, and who want to partake in regular exercise to keep fit at the same time. 
So how does it work? Those on this plan will substitute one meal a day with a meal replacement, which will contribute to weight maintenance after weight loss. exante maintain also allows you to gradually introduce small portions of low carbohydrates and fruit and vegetables into your diet to help you keep up a high fibre intake.
Subscribe To GLOSSYBOX
Once you're a Glossy, head to the Glossy Lounge where you'll find an exclusive deal (that's even better than the one in this blog!) to try exante for yourself! 
As a subscriber, you'll also – of course! – start receiving our incredible monthly boxes straight away, each packed with five beauty treats you won't want to miss! Being a Glossy also comes with plenty of other benefits too, including the opportunity to earn and spend Glossy Credit, 25% discount on GLOSSYBOX Skincare and priority access to all our GLOSSYBOX Limited Editions!