It may be almost half way through the month, but the GLOSSYBOX birthday celebrations show no sign of stopping!
In case you somehow missed the announcement on the 1st, August is our 10th birthday – yes, you heard right. GLOSSYBOX is 10!
We want all Glossies to enjoy the whole month of birthday fun, so of course we made sure our August box was perfect for getting you party-ready! Filled with five beauty treats, of which three are full size products, there's plenty to get excited about! Worth over £75, there's makeup and skincare to unbox. This means all steps of your party-prep are covered!
Ready to find out exactly what's inside…?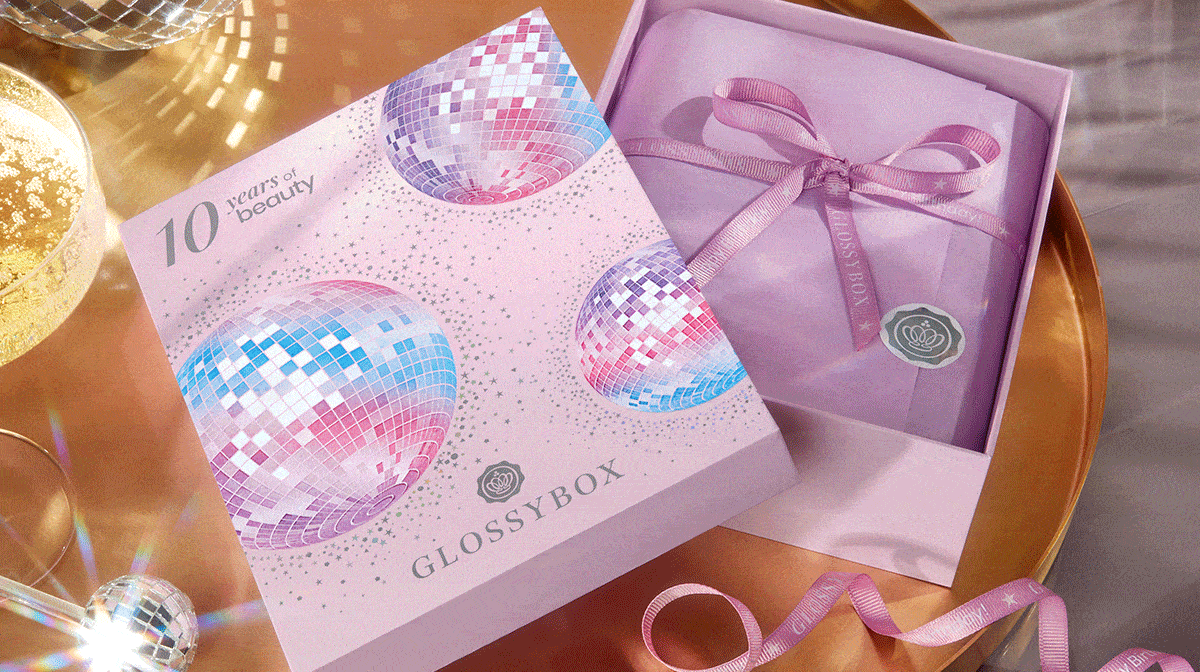 What's Inside Our August '10 Years Of Beauty' GLOSSYBOX?
So, we've already revealed the first two products in our August '10 Years Of Beauty' GLOSSYBOX! We can't wait to get our hands on both the ELEMIS Pro-Collagen Marine Cream and the Steve Laurant Celebration Eyeshadow Palette! Want to know more about both of these? Have a read of our first two sneak peek blogs before you read on… 
All caught up? Below you'll find out what other products you can expect to find beneath the lid of your August box! Every Glossy will get the first four products listed below, and then one of the following others, all based on your Beauty Profile!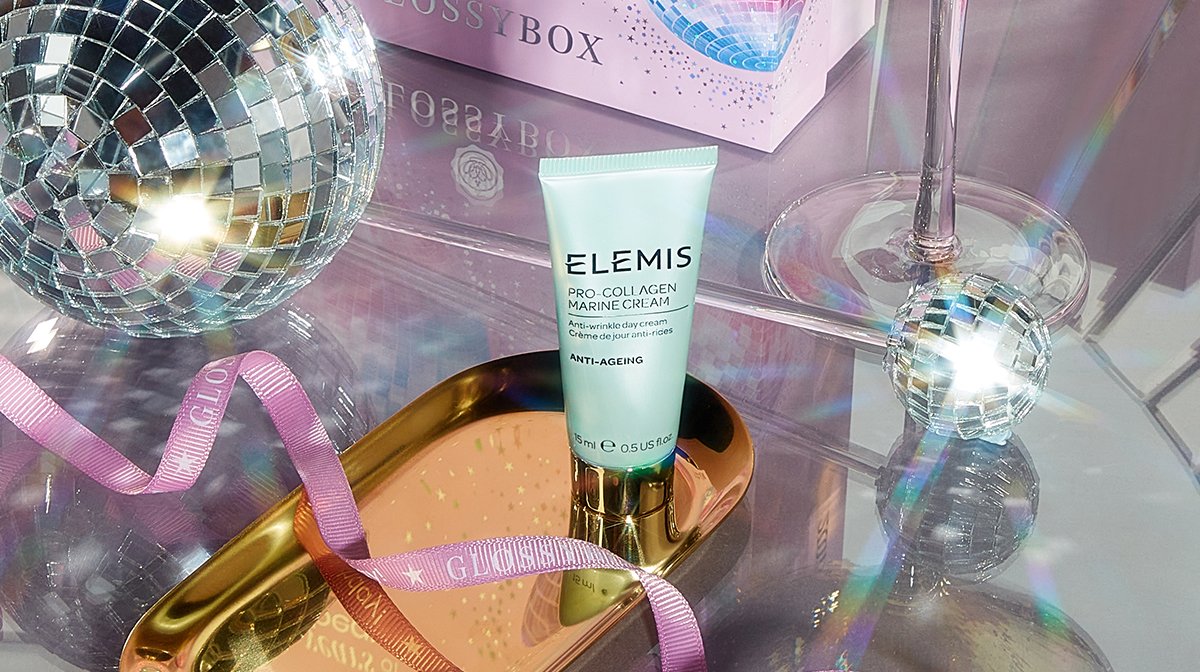 ELEMIS Pro-Collagen Marine Cream 
We know Glossies love ELEMIS, so of course we had to include the brand in our birthday box… it's a collection of some of our favourite beauty buys of all time after all!
The ELEMIS Pro-Collagen Marine Cream is up there at the top of our must-buy ELEMIS list. For youthful skin that looks firmer and feels more radiant, it's the perfect present! This award-winning, anti-ageing gel cream is highly moisturising, yet still ultra-light. Is your skin feeling a little parched this summer? This cream quenches thirsty skin and increases hydration so that your complexion looks and feels its very best!
Want to know more? Have a read of our first sneak peak ELEMIS blog that'll share with you even more reasons why we love this skincare saviour!
Deluxe mini 15ml worth £30. Full size 50ml RRP £87*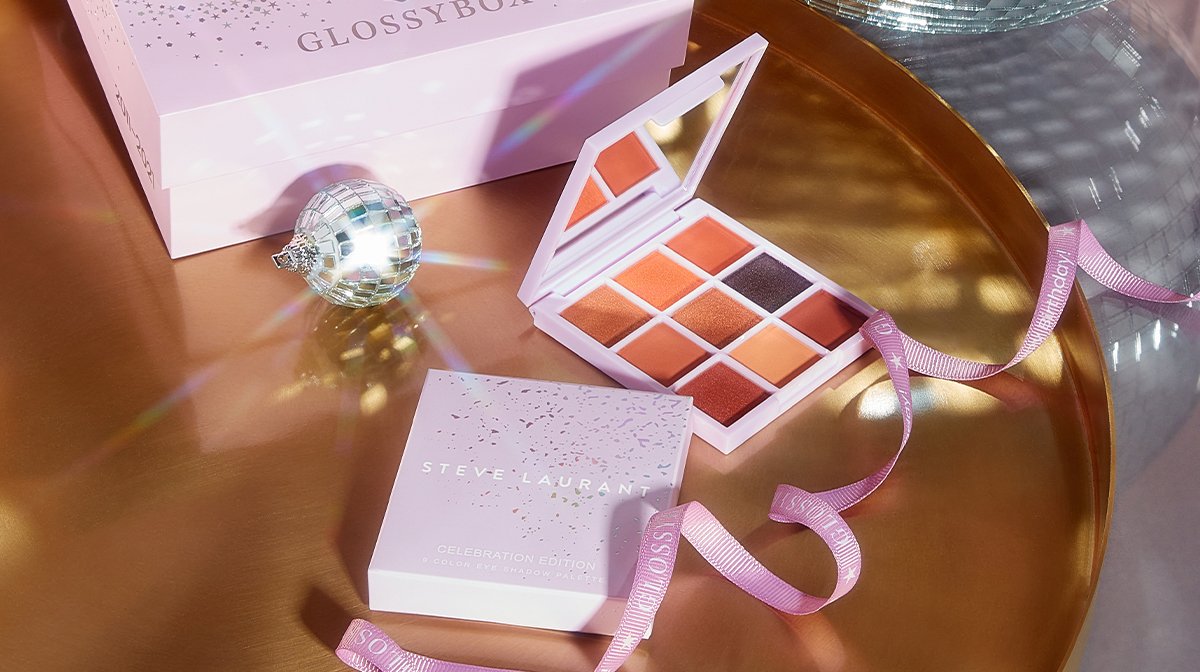 Steve Laurant Celebration Eyeshadow Palette 
Create the most glam eye looks you could ever imagine with this Celebration Eyeshadow Palette from Steve Laurant! A mix of seriously seductive shades that include both matte and shimmer, these highly pigmented shadows apply evenly and feel ultra-velvety and silky smooth. Extremely lightweight and long lasting too, your shadow won't shift either – even if you're out dancing the whole night long!
Want your new eye makeup look to really stand out? Use an eyeshadow primer before crafting your look with this palette to help make these colours POP!
Did you know we've already shared some of the incredible looks you can create with this palette? Check out our second sneak peek Steve Laurant blog for some dancefloor-deserving eye makeup inspiration!
RRP £23*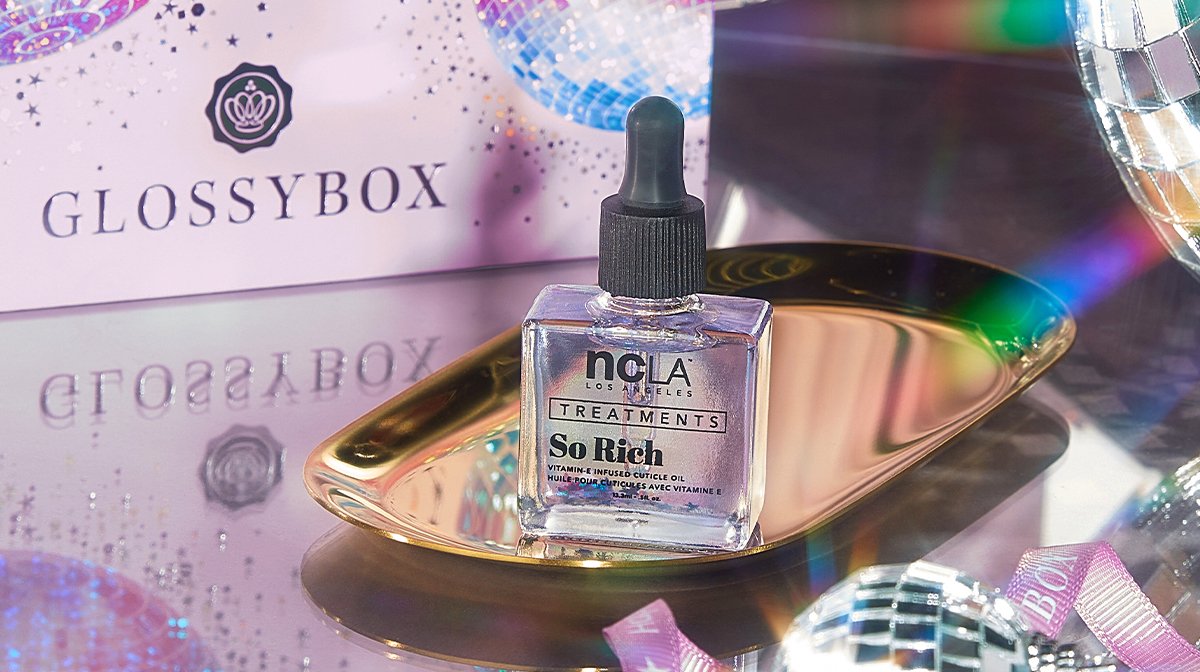 NCLA So Rich Birthday Cake Cuticle Oil 
So, you've dug out your favourite polish and your talons are looking tremendous! We all know a good manicure can make us feel on top of the world – or at least like we've got our lives in order for a little while! But, especially when your nails are freshly painted, it's imperative you give your hands, well your cuticles, the love and attention they deserve too. And this is where the NCLA So Rich Birthday Cake Cuticle Oil in our August GLOSSYBOX comes in!
Containing safflower seed oil and vitamin E to nourish your cuticles, this oil deeply hydrates and soothes, locking in moisture all day long.
Top tip: For best results, use this cuticle oil twice a day to really nourish and soften your cuticles!
RRP £13.80*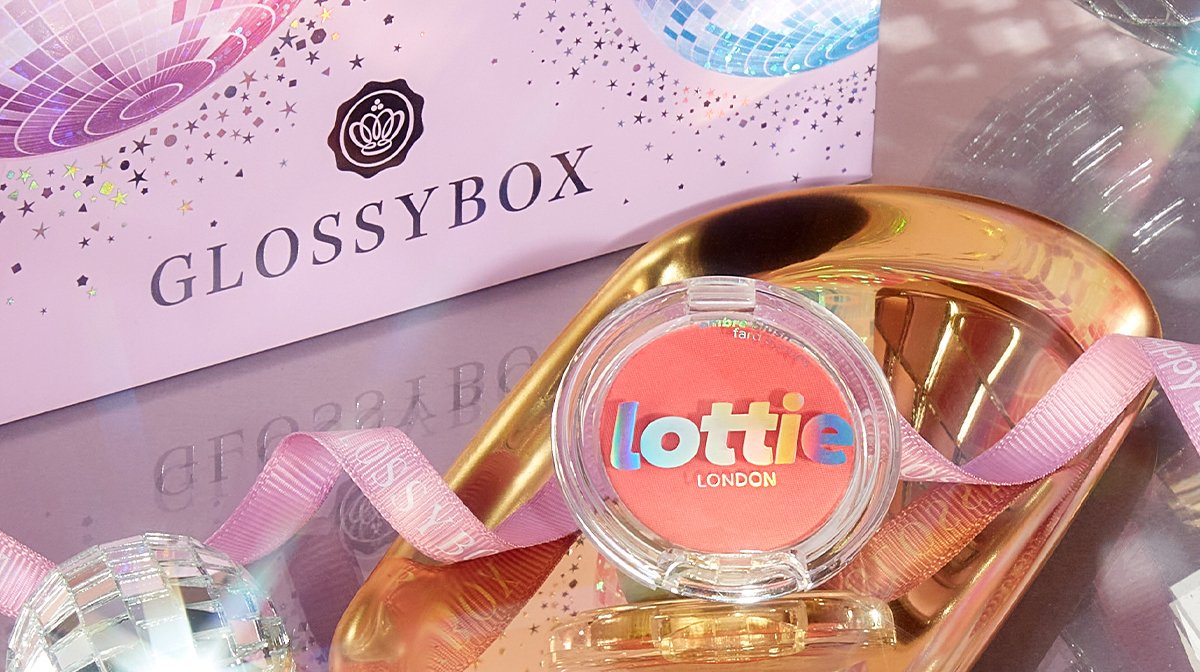 Lottie London Ombre Blush – Haze 
Eyes, nails, and now time for cheeks! Every inch of you should feel as glam as possible before a birthday night out! So, whether you're after a natural flush or want to make a serious statement, this ombre blush from Lottie London is on hand to help you totally tailor your look! In shade 'Haze', this beautiful blusher is perfect for creating the ultimate rosy glow in an instant.
Our expert advice for applying this blush? Apply with a loose brush over one with tightly packed bristles!
RRP £5.95* 
You'll also receive one of the following…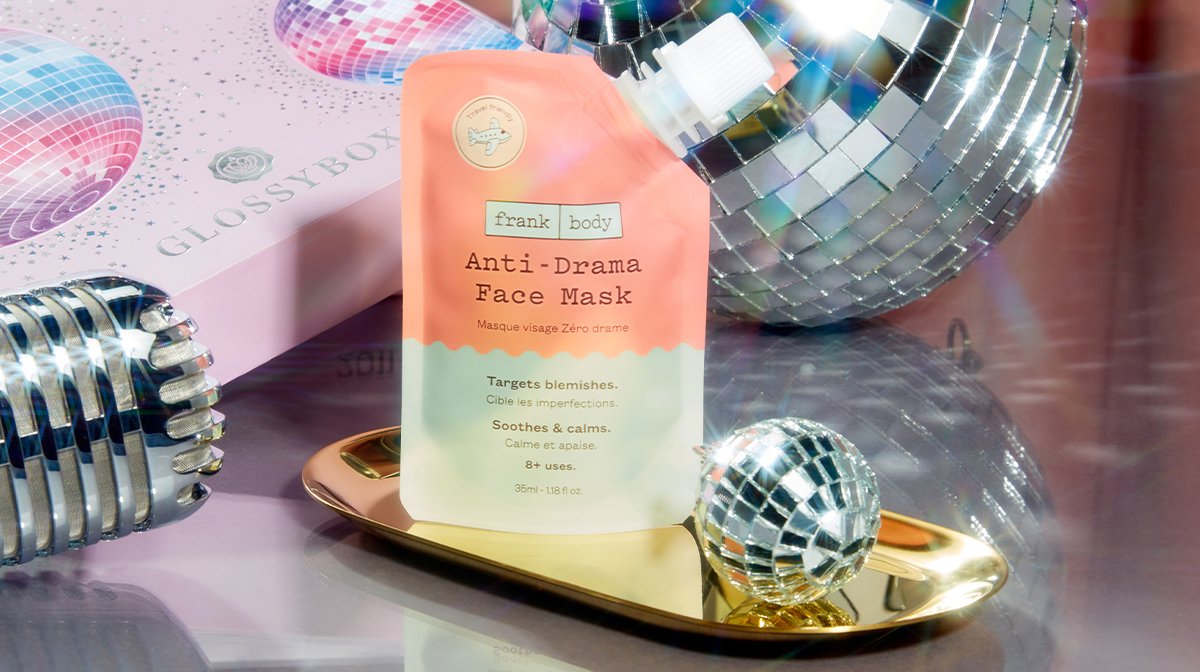 Frank Body Anti-Drama Facemask 
Cut the drama from your skincare with this no nonsense face mask. Cooling and calming, a blend of charcoal and smoothing evening primrose oil work to unclogged pores, while soothing chamomile, honey, and lavender work in harmony to help you unwind! This mask also works wonders on unwanted blemishes and irritation too! 
Deluxe mini 35ml worth £4.95, full size 80ml RRP £15.95*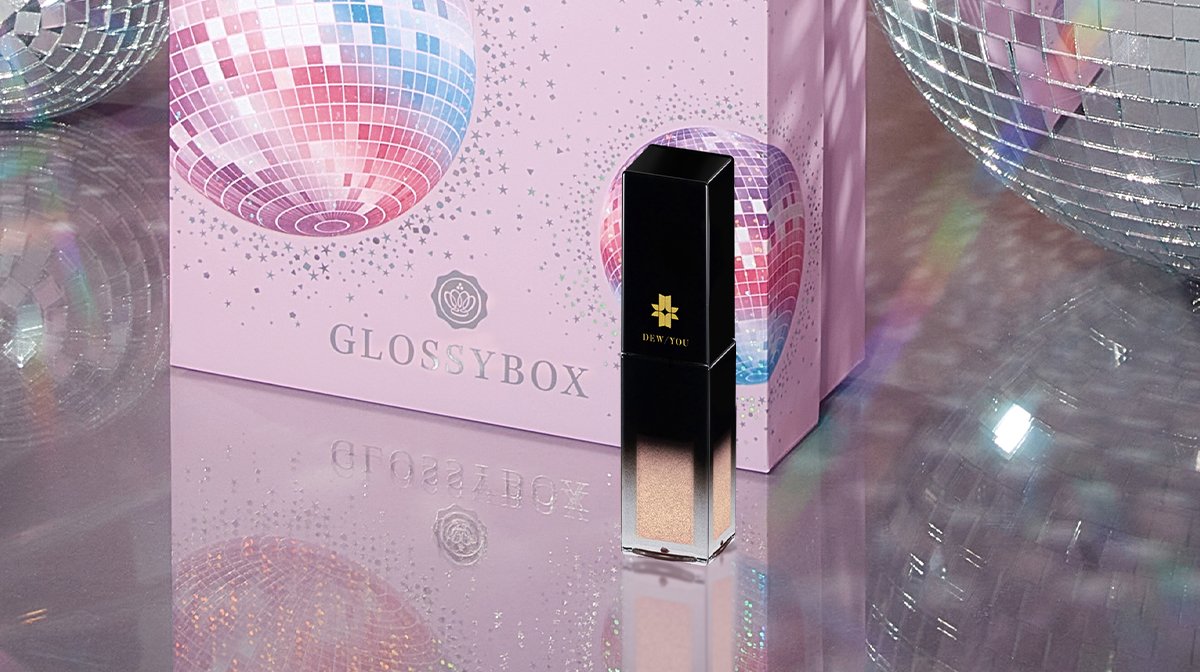 JOSÉPHINE COSMETICS DEW/YOU – The Flawless Liquid Highlighter 
Illuminate your best features with just a single swipe of this luxe liquid highlighter. This natural complexion enhancer is infused with skin-nourishing green tea extract, evening primrose and luminous radiance pearls that will capture and reflect light for a healthy, dimensional, sun-kissed dewy finish. 
RRP £26.20*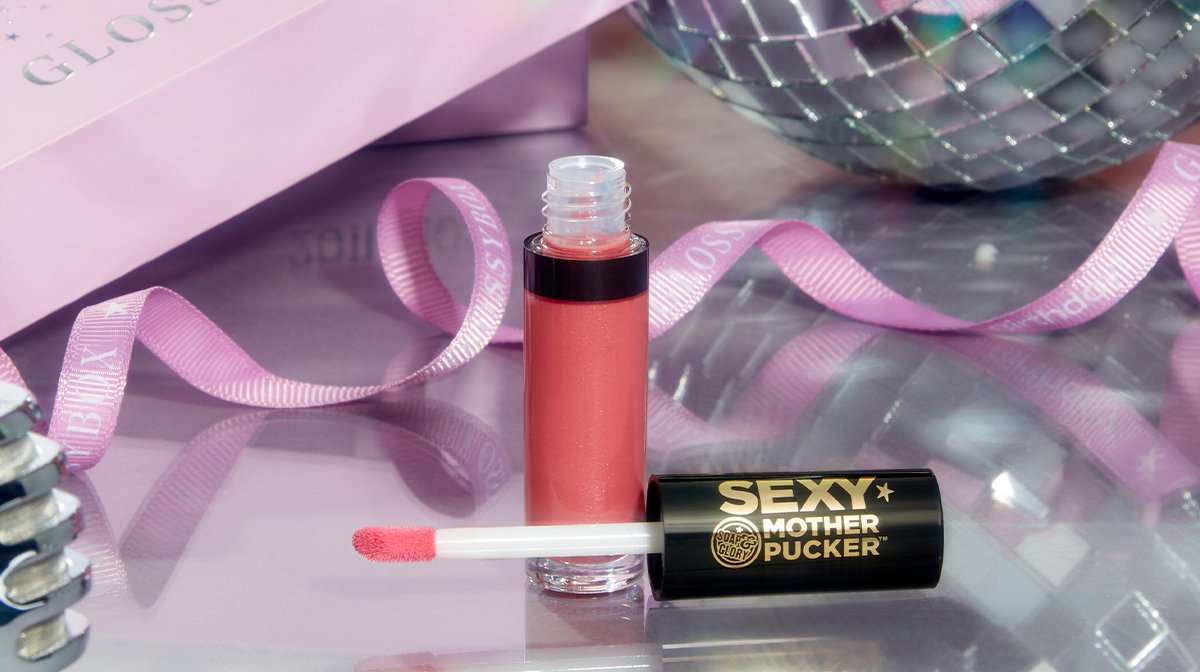 Soap & Glory Sexy Mother Pucker Lip Gloss 
Amazing, addictive and definitely something to shout a-pout! In shade 'Plums Up', this gloss features SUPERFILL™ Lip Plumping Spheres, which explode in volume when they meet the moisture on your lips. Your lips will feel super soft and instantly fuller, and look ravishing! 
Deluxe mini 4ml worth £5. Full size 7ml RRP £9*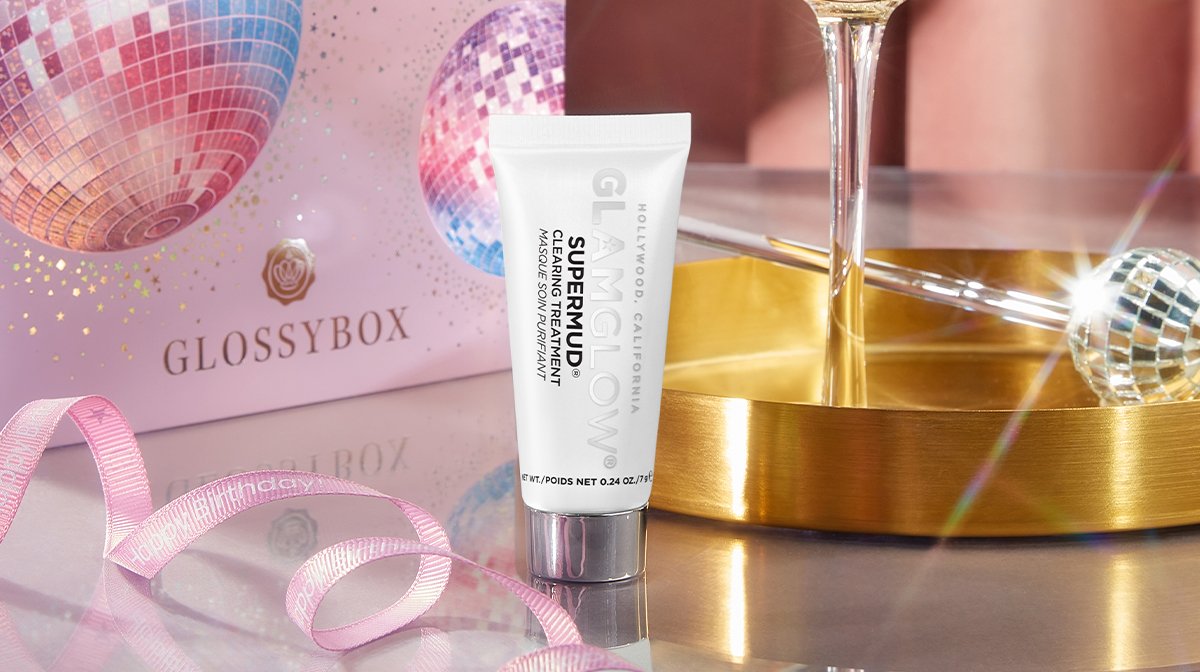 GLAMGLOW SUPERMUD Clearing Treatment
The super clear skin this GLAMGLOW treatment will give you is worth celebrating! Fighting imperfections with charcoal, a blend of six acids and K-17 clay, this mud mask helps lift dirt, toxins and excess oil and loosens dead skin cells to purify pores and leave your skin feeling fresh and smooth! 
Deluxe Mini 7g worth £6.30, Full size 50g RRP £45*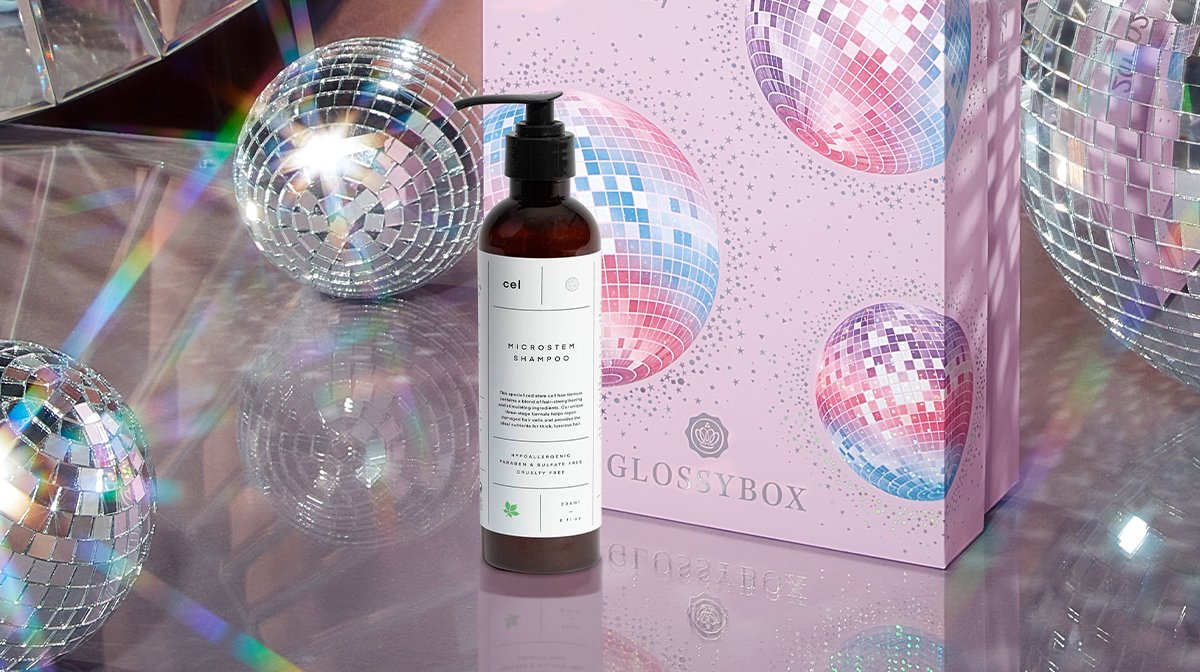 Cel Microstem Hair Thickening Shampoo 
Want long, luscious locks? Well, the active ingredients in both this Cel Microstem Hair Thickening Shampoo are all aimed at strengthening, thickening and growing your hair! A cleverly created formula, it also delivers hydration to both your scalp and hair strands, as well as working to combat hair thinning and breakage. 
RRP £26*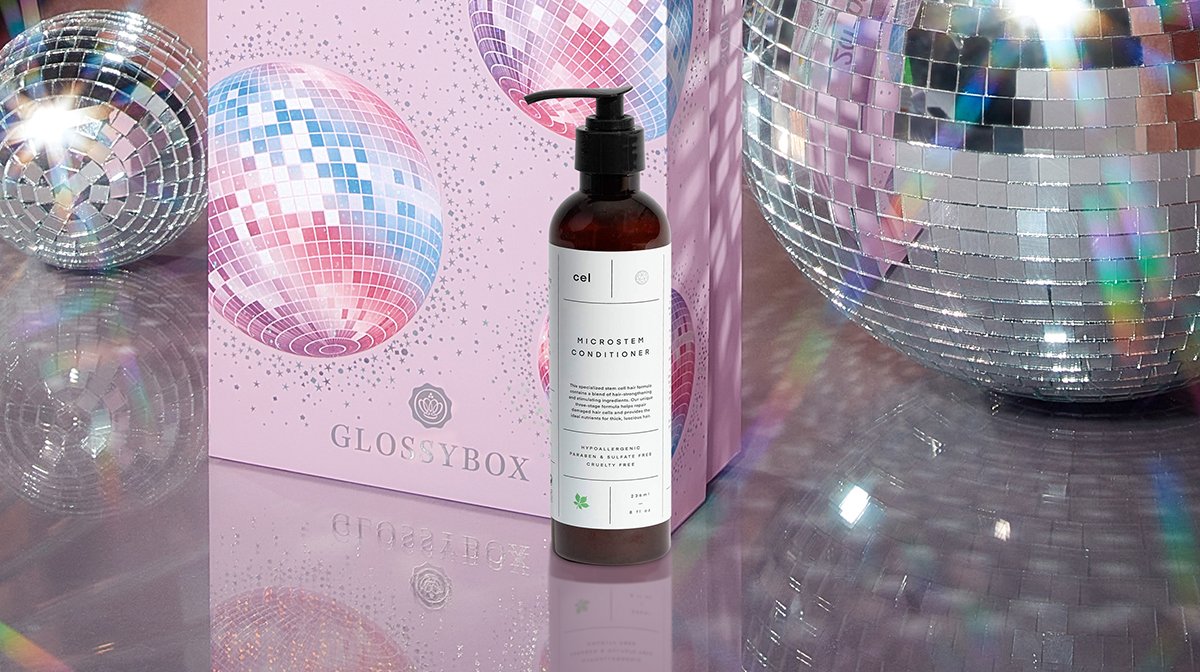 Cel Microstem Hair Thickening Conditioner
As well as the Cel Microstem Shampoo we also have the Cel Microstem Hair Thickening Conditioner in one of our variants this month! Again, the active ingredients in this conditioner work to strengthen, thicken and grow your hair whilst simultaneously delivering hydration to both your scalp and hair strands.
RRP £26*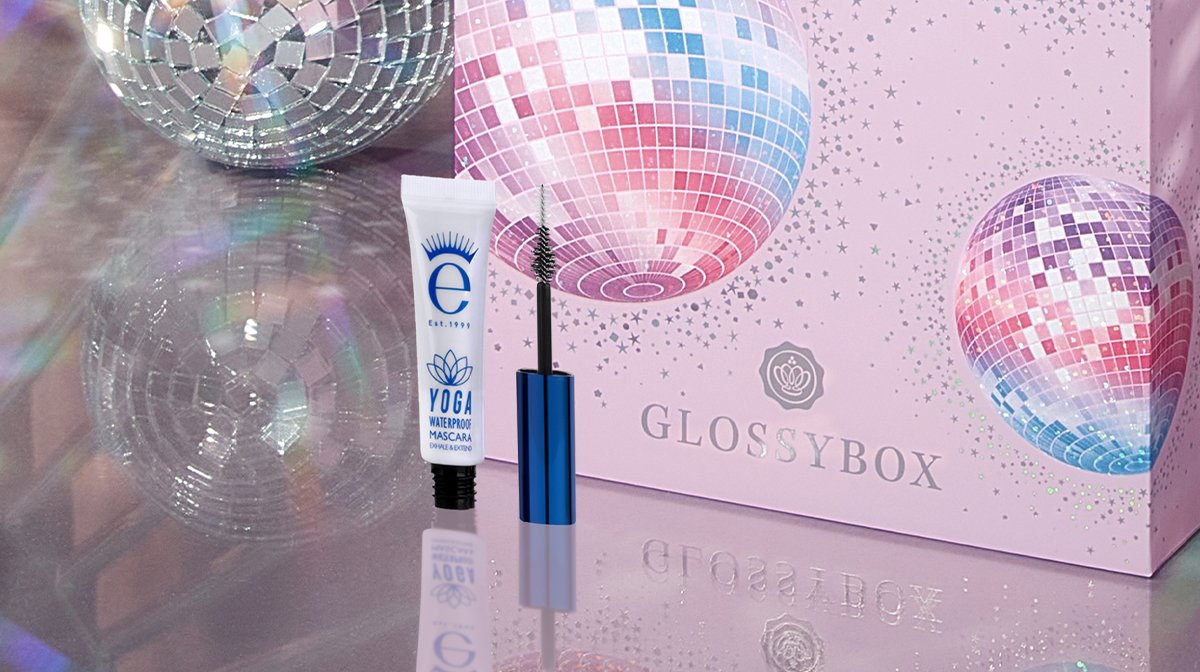 Eyeko Yoga Waterproof Mascara 
This mascara is like savasana for your lashes! Its unique lotus flower inspired brush extends, lifts and curls your lashes for increased flexibility. All while its vegan formula helps to condition and enhance your natural eyelashes! With super-staying power, your mascara is going nowhere – whether you're practicing sun salutations, going for brunch or dancing the night away!
Deluxe mini 4ml worth £10. Full size 8ml RRP £19* 
*RRP relates to the full size product available for purchase as advised by the brand. Prices may vary due to exchange rates. All prices are correct at time of publishing.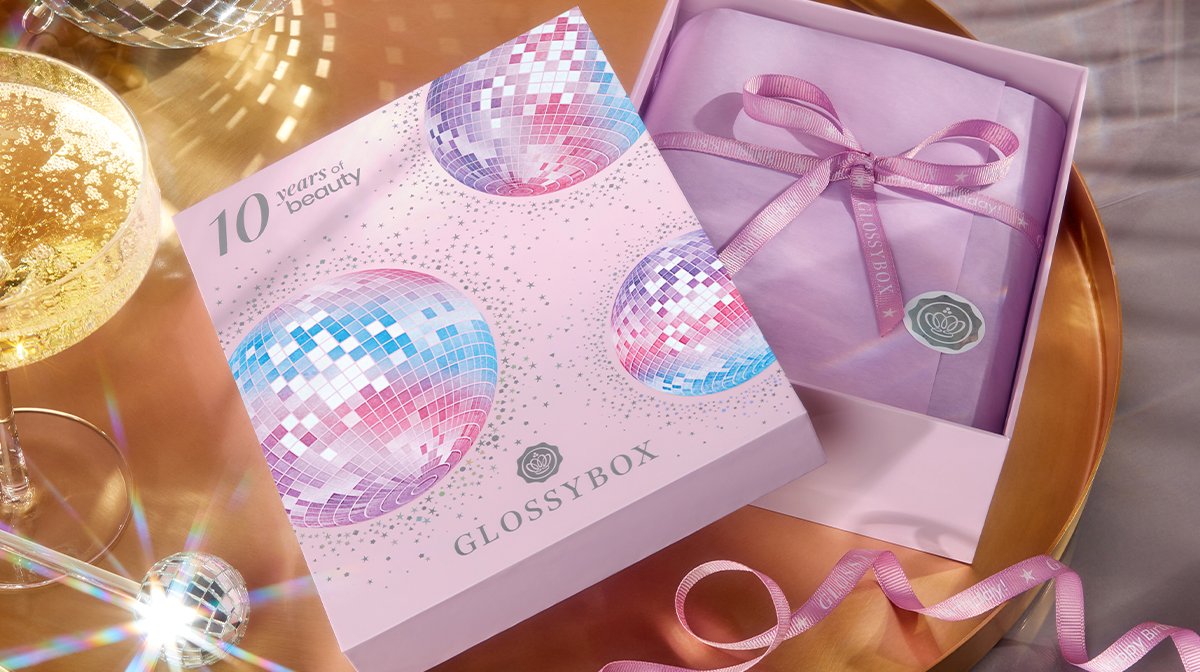 Subscribe Now To Get Your August '10
th
 Birthday' GLOSSYBOX!    
Want to be a part of the birthday fun? Subscribe to GLOSSYBOX today to receive your very own '10 Years Of Beauty' edit. Oh, and don't forget about all the other Glossy benefits, like Glossy Credit, access to the Glossy Lounge and discounts on our Limited Editions and the GLOSSYBOX Skincare range!    
Don't forget, as an avid blog reader, if you become a Glossy today you can get your first box for only £11, including delivery! Just use code 'GLOSSYBLOG' at checkout!