Worth over £115, our Huda Beauty Limited Edition is the hottest edit in the beauty world right now. And, with only a few more days until it goes on sale, there are a couple of final things we just NEED to share with you. 
Yes, there are three more reveals coming your way… RIGHT NOW!

GLOW COCO Hydrating Mist 
We know Glossies love a product that can be used in multiple ways and this 3-in-1 Hydrating Mist does just that. It primes, sets and refreshes for a super glowy, dewy finish! 
The fine mist is the perfect light and gentle pick-me-up too. Infused with a blend of coconut water, milk and a hint of coconut oil – which are all ideal for hydrating soothing and softening – if stored in the fridge, provides an extra refreshing boost! 
How To Get The Most Our Of This Hydrating Mist
Use this mist in one of the following three ways depending on the beauty result you want! 
As a primer: 

Spray your face with this mist before doing your makeup to prep your skin with a burst of hydration. Make sure you wait around 30 seconds before makeup application!

 

As a dewy setting spray: 

Apply this mist as the final step in your makeup routine to create a dewy look that lasts all day.

 

For a quick refresher:

 Refresh your skin with a few bursts of this fine mist throughout the day to reenergize and hydrate your complexion.

 
Or, if you want to get the most out of this mist depending on your skin type, follow these handy tips! 
For normal to dry skin: GLOW COCO works perfectly as a hydrating and moisturising base and can also be used to set and refresh your make up throughout the day.
For oily skin: We recommend using GLOW COCO on top of your make up to set and refresh.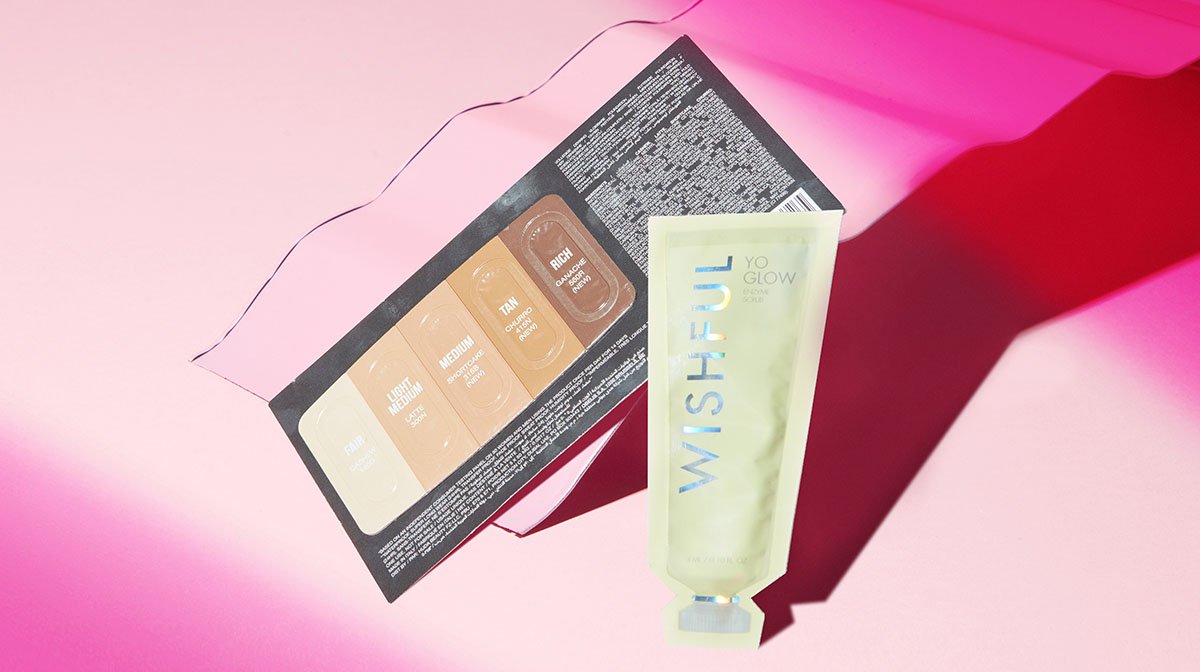 #FAUXFILTER Luminous Matte Foundation
Your new favourite filter! This first extra treat from Huda Beauty promises to give you full coverage and last from dawn to dusk. The #FauxFilter Luminous Matte Foundation will NEVER let you down. 
This liquid foundation gives instant coverage that's so seamless that it immediately unifies your skin tone and texture, blurring your complexion to give a radiant finish!
New And Improved – But What's Different?
#FauxFilter is back with the same full coverage and long-lasting properties its OG formula had, but now promises even more! 
But how and why has it changed? Huda Beauty took into consideration all feedback from its consumers and modernised this foundation's formula. Now, it has more flexible wear, it is non-comedogenic and its fragrance has been removed. New claims testing results have also proven the updated formula to be transfer- and waterproof!
WISHFUL YO GLOW Enzyme Scrub
Also from Huda Beauty Founder Huda Kattan is skincare brand Wishful! Another brand your skin will adore, if you've been a Glossy for over a year, you might remember this exact product in our September 2020 'Glossy Spa' edit. But, if you've never tried it before, this little extra treat is sure to go down really well! 
The WISHFUL YO GLOW Enzyme Scrub is a gentle, yet powerful exfoliating scrub infused with a combination of pineapple and papaya enzymes. Buffing away dead skin cells and impurities, you'll be left with smooth, radiant and glowing skin in just seconds! 
How To Use In Your Beauty Regime
Cleanse and dry skin: 

Unlike other scrubs, this one should be applied onto dry skin, otherwise you won't get as effective a peeling action. So, cleanse your skin, then pat it dry with a towel before applying your scrub. 

 

Apply your scrub:

 Squeeze a small amount of scrub into your hand, then dab it onto your cheeks, chin and t-zone using your fingertips. 

 

Massage

: Using gentle circular motions, massage your scrub into your skin.

 

Rinse Off

: After a couple of minutes, or when all the dead skin has peeled away, rinse your face with warm water and gently pat your skin dry.  

 

Moisturise

: Follow up your scrub with a hydrating moisturiser.

 
Want to find out even more? Have a read of our dedicated WISHFUL YO GLOW Enzyme Scrub blog post from last year!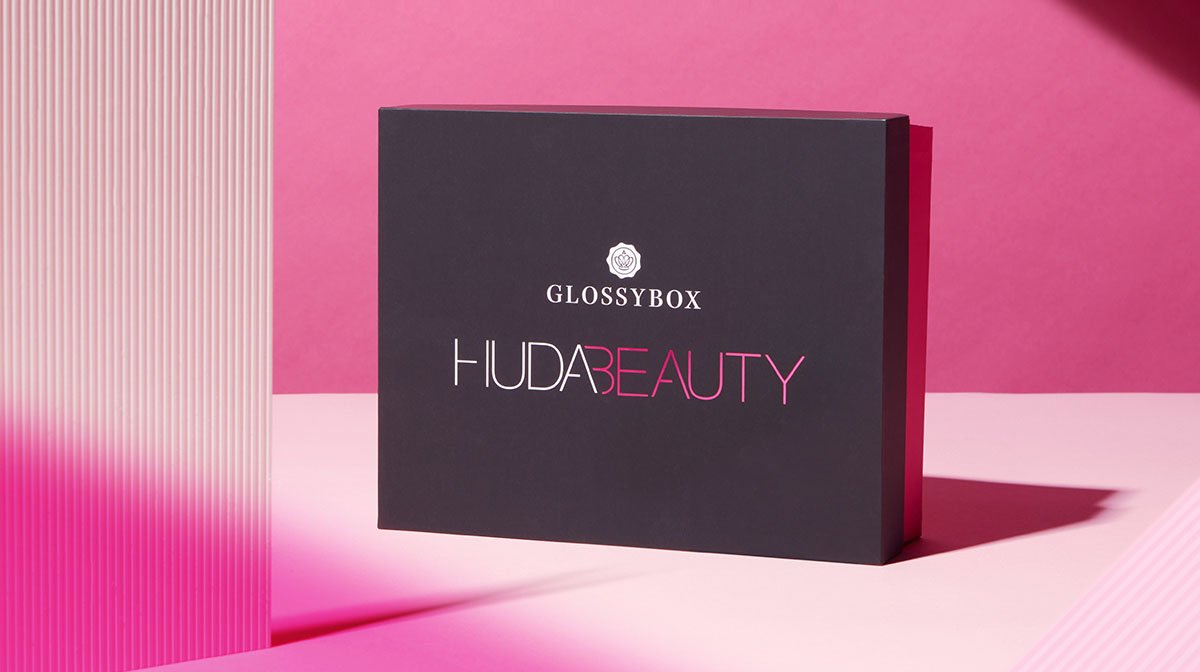 Get Your Hands On Your Huda Beauty Limited Edition!
Had a read of our Huda Beauty Limited Edition Story Behind The Box yet? You should! This blog talks about this amazing Limited Edition even more and shares the exact date this box goes on sale and for how much! 
Also make sure you're clued up on the other products in this Limited Edition edit by reading our first two product reveal blogs as well! There's one for our fave Huda Beauty eye makeup products and one for the must-haves for a perfect pout! 
Subscribe To GLOSSYBOX
Subscribe to GLOSSYBOX today to ensure you don't miss out on getting your hands on your very own Huda Beauty Limited Edition box! Glossies get priority access meaning you can buy yours 3 hours before this box goes on general sale! As a subscriber, you'll also get your £5 subscriber-exclusive discount too!