Ready to find out more about the incredible products that make up our Summer Bag Limited Edition line-up? 
Worth over £115, this fabulous collection of 12 summer must-haves comes housed in a stunning Glossy-pink travel bag! Perfect for using over and over again, even after summer has long gone. 
We've already revealed products from Laura Mercier, Nars and Eyeko, and Vita Liberata and Skinny Tan. And now, we've got three more to share…
Hawaiian Tropic – Mineral Skin Milk SPF 30
The Mineral Skin Milk SPF 30 is Hawaiian Tropic's first sun lotion with 100% mineral filters for both UVA and UVB protection. Using naturally derived, active ingredient zinc oxide, this milk forms a protective shield on the skin's surface, acting as a barrier against UV rays. 
This lightweight formula also delights your senses and nourishes your skin. How? Well, it's all thanks to island inspired botanicals such as kukui nut and coconut! And, with us not being able to jet off to faraway lands still not as easy as we want it to be, mimicking the feel of laying on a tropical beach might be all we have…  so, apply your SPF, get outside and bask in this product's iconic Hawaiian Tropic scent. 
This brand also cares about the planet and the people and animals that live on it as much as GLOSSYBOX does. Which is why Hawaiian Tropic's Mineral Milks are encased in packaging that's made from 25% recycled plastic, and why the lotions are all vegan, cruelty-free and reef friendly too! 
How To Use Your SPF To Stay Safe In The Sun
Before use, shake well. Also ensure you are applying your product 20 minutes before any sun exposure. You should use around three tablespoons of SPF per full body application. We advise you also reapply frequently throughout the day to maintain your protection. 
Want to read more about the importance of SPF and staying safe in the sun? We've previously covered all you need to know about looking after yourself during the summer on our blog!
Bubble T – Mango Ice Tea Body Lotion
Part of Glossy fave Bubble T's Ice Tea range is this gloriously indulgent body lotion! Drench your skin with sweet notes of mango and all the refreshment of a cold ice tea on a hot day. Simply massage this lotion into clean skin for a fresh and fruity pick-me-up.
Why Is Mango So Good For Your Skin?
Mango is a nutritious fruit loaded with healthy nutrients that help support your skin! Vitamin A, vitamin C, and antioxidants in mango can aid in keeping your skin hydrated and nourished.
Laboratoires FILORGA – NCEF-Intensive Supreme Multi-Correction Serum
Rejuvenate your complexion with this supercharged anti-ageing formula from Laboratoires FILORGA. Packed with brightening and age-defying ingredients, you're going to love the benefits this product provides! 
How Does This Serum Work?
A blend of 50 – yes 50! – active ingredients work to revitalise your skin, reducing the appearance of wrinkles and improving the skin's elasticity and firmness. 
But how? 
Intensive skin quality renewal – 

Formula incorporating NCEF, a unique polyrevitalising complex derived from aesthetic medicine and used for the first time at high concentration.

 

Boosted youth correction (reduces wrinkles, improves firmness, boosts radiance) – 

The power of Retinol is combined with a DNA complex + Vitamin C for younger-looking skin.
How To Add This Serum To Your Routine
Apply daily, in the morning and/or evening, before your day cream and/or night cream to start seeing results in around seven days!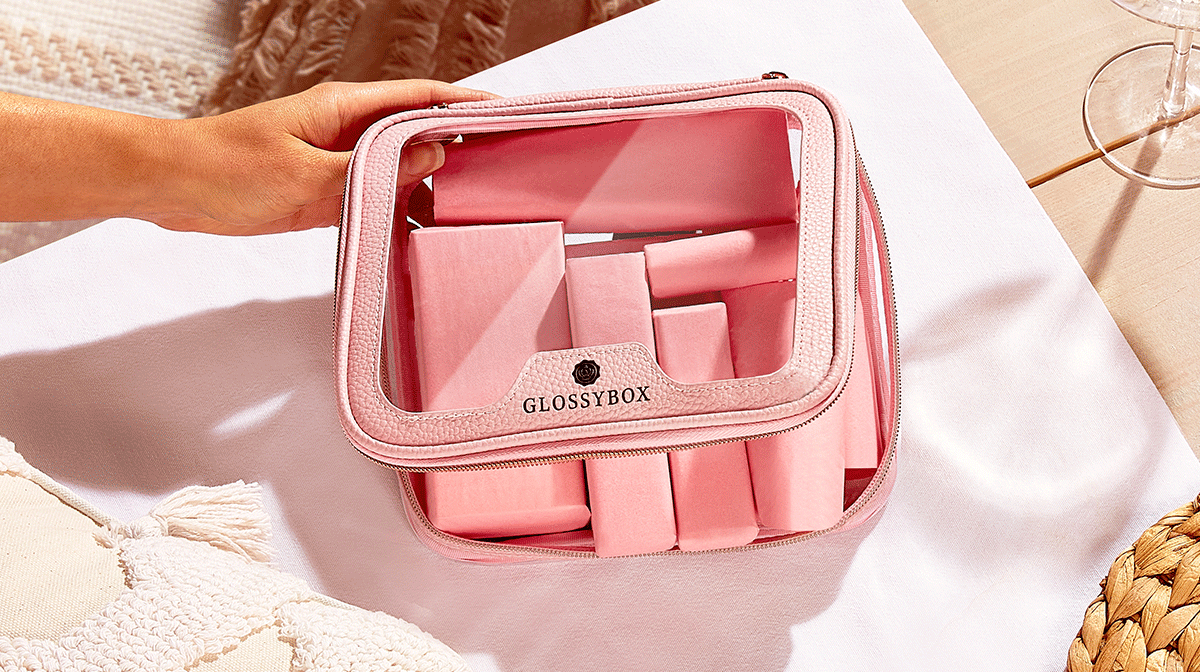 More Product Reveals!
Want even more Summer Bag Limited Edition product reveals? Of course you do! We've still got more products to share with you over the next few days, so be sure to check back on the GLOSSYBOX blog to stay in the know! 
Subscribe To GLOSSYBOX
Become a GLOSSYBOX subscriber today to get priority access to this Limited Edition bag and to get £5 off our non-subscriber price! You don't want to miss out! As a Glossy, you'll also be signing up to receive five fabulous beauty products delivered straight to your door, every month! Oh, and there's Glossy Credit to be earned and plenty of deals to be taken advantage of in the Glossy Lounge!