The warmer months always have us daydreaming about stripped back beauty. Whether you're by a pool or partying with friends, glowing dewy skin and gorgeous beachy waves are looks that'll never look out of place. So, whatever the sunny days of June (that we've long been lusting after!) have you doing, you're going to want to be fully prepared...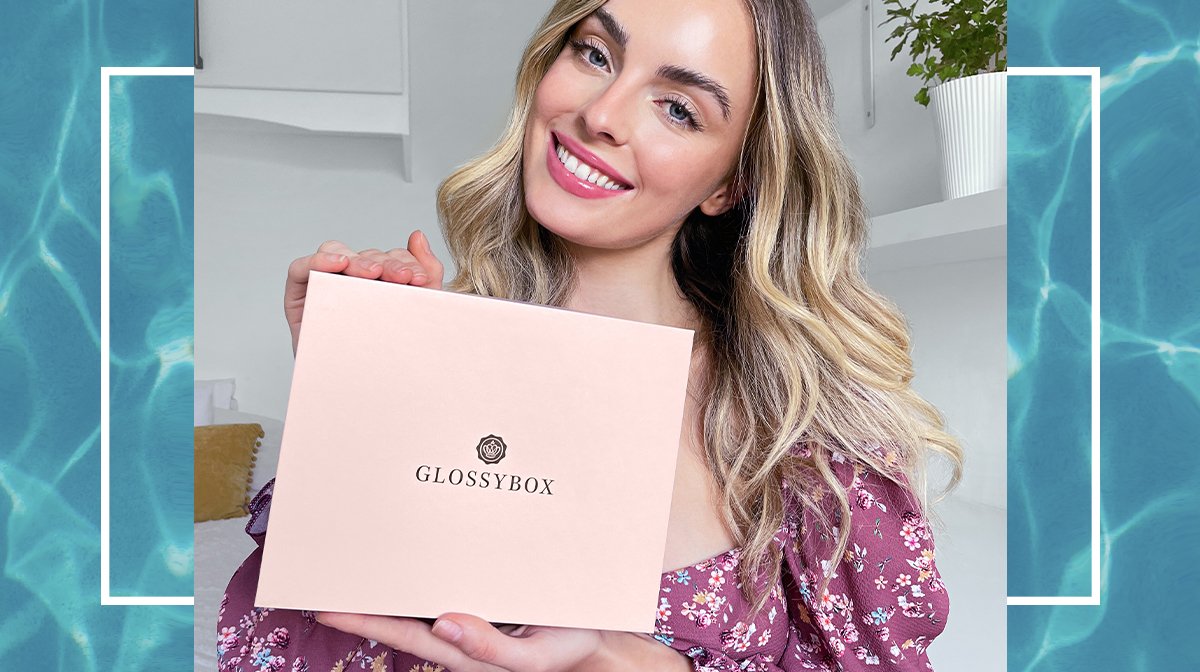 Which is just one of the many reasons our June 'Dreaming Of Paradise' GLOSSYBOX is packed with beauty buys that are perfect for summer! Featuring five products worth over £50, this month's edit is one we've been wishing we could get our hands on for a while! 
With at least three full size beauty buys inside too, we've covered all bases. You'll be boasting beautiful hair, as well as stunning skin on your face and body in no time.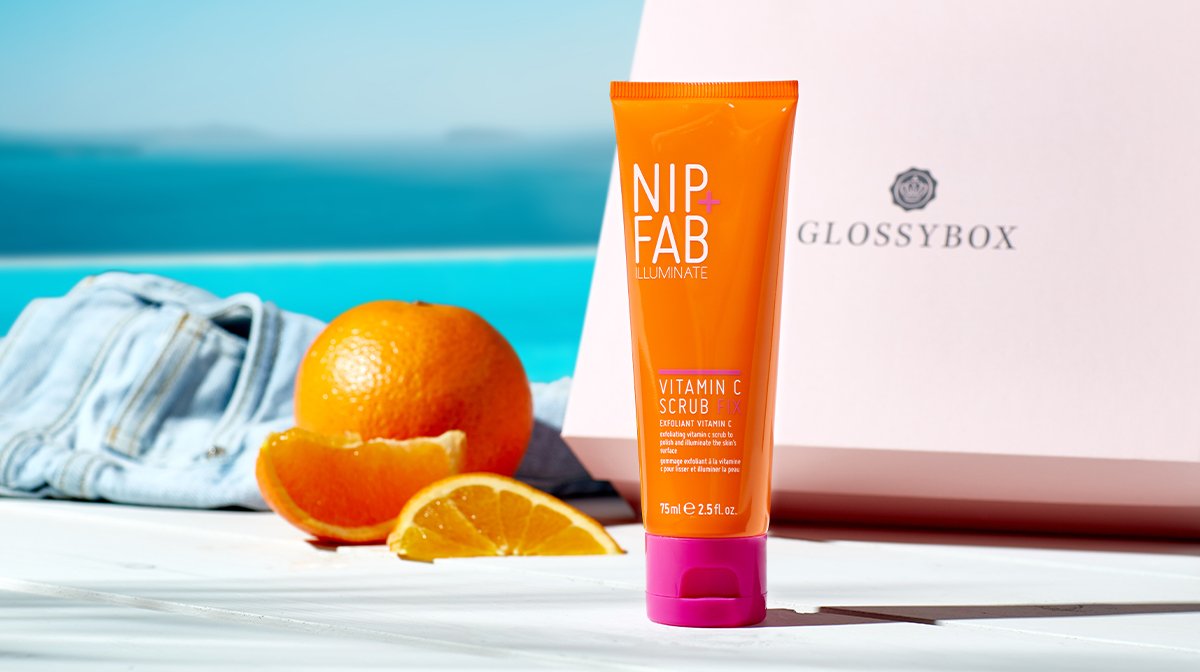 Our First 'Dreaming Of Paradise' Sneak Peek…  
If getting glowing skin is number #1 on your summer prep to do list, you're going to love our first June 'Dreaming Of Paradise' sneak peek! 
Energising and illuminating, Nip + Fab's Vitamin C Scrub Fix is going to quickly become your summer skin go-to. Infused with vitamin C, coffee seed extract and coconut oil, this scrub will effectively cleanse, nourish and renew your skin! Its key ingredients also aid in reducing the appearance of fine lines and wrinkles, as well as softening your complexion. 
Want to know more about this scrub, its powerhouse ingredients and how you can use it to best benefit your skin? Have a read of our Nip + Fab June sneak peek blog now!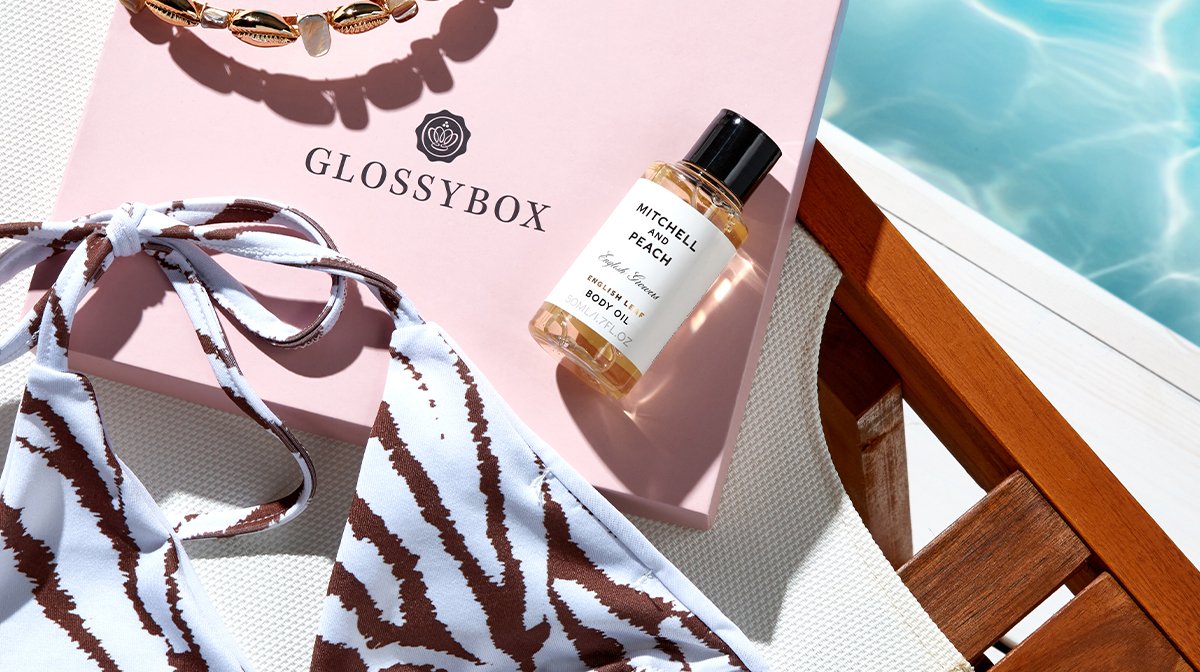 A Second Sneak Peek!
We're bringing you your second sneak peek immediately again this month! Because we know just how exciting finding out what's in your monthly box is… 
One of our favourite things about summer are the scents that come with the warmer weather. Fresh and floral, we can't think of much we love more than the smell of a summer's day.  
Reminiscent of freshly cut meadow grass, the scent of our second sneak peek is as dreamy as it gets. From Mitchell & Peach, the English Leaf Body Oil is fragranced with 'English leaf', a blend of soft citruses, coriander leaves, basil, mint and floral oils from the Mitchell estate. And, containing almond oil and vitamin E, this nourishing oil will leave your skin feeling super soft and smooth too. 
Want to read more? Take a look at our second sneak peek Mitchell & Peach blog immediately!
What Else Is Inside Our June 'Dreaming 
Of
 Paradise' GLOSSYBOX? 
There will be, of course, a total of five products in your June GLOSSYBOX. Meaning as well as your two sneak peeks from Nip + Fab and Mitchell & Peach, you've got three other surprises to look forward to! 
We'll be revealing these on our social channels over the next couple of weeks – you'll likely find them hidden in unboxings and sneak peek videos! – and then we'll have our June 'Dreaming Of Paradise' full reveal post on the GLOSSYBOX blog too!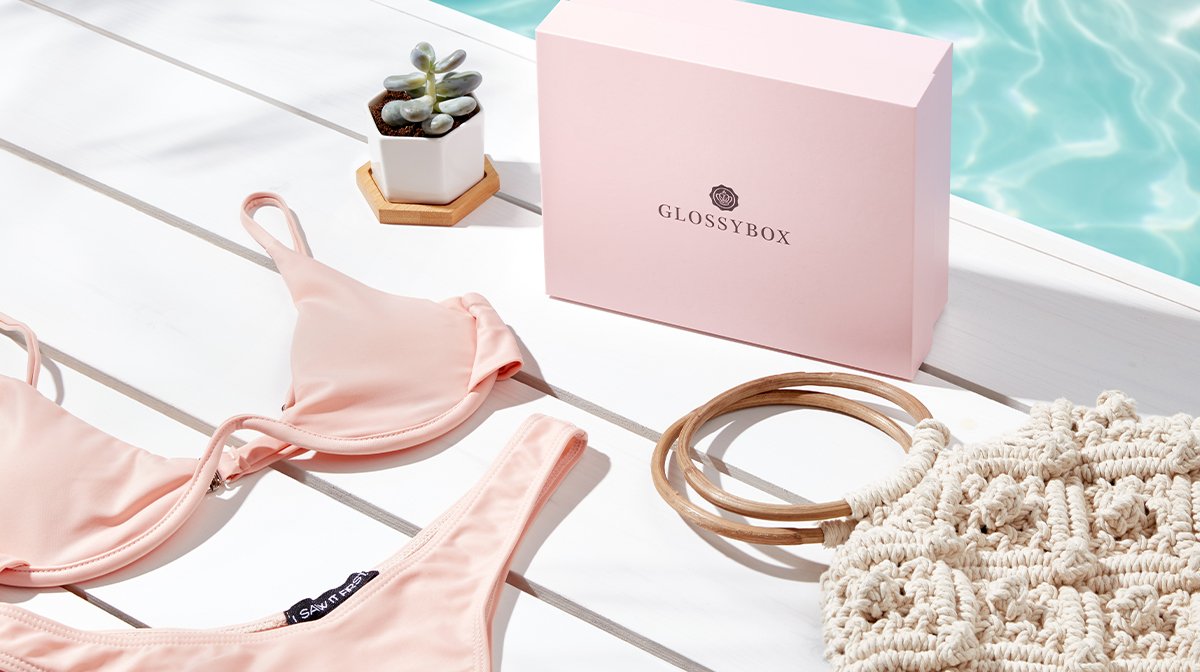 What
 Other Glossy Fun Can You Expect 
In
June
?      
We've got loads to look forward to this month… 
Win Your Summer Wardrobe!
We've got another Golden Ticket giveaway! If you find a shiny ticket in your June GLOSSYBOX, then CONGRATULATIONS… you're a winner! But what's your prize we hear you ask… 
This month, we've teamed up with I Saw It First to treat over 100 lucky Glossies to some new summer fashion staples! There will be 100 £20 vouchers up for grabs, as well as two incredible £1200 vouchers to be won! That's officially an ISIF wardrobe for a year. 
Want to look fabulously fashionable thanks to I Saw It First? Keep your fingers crossed!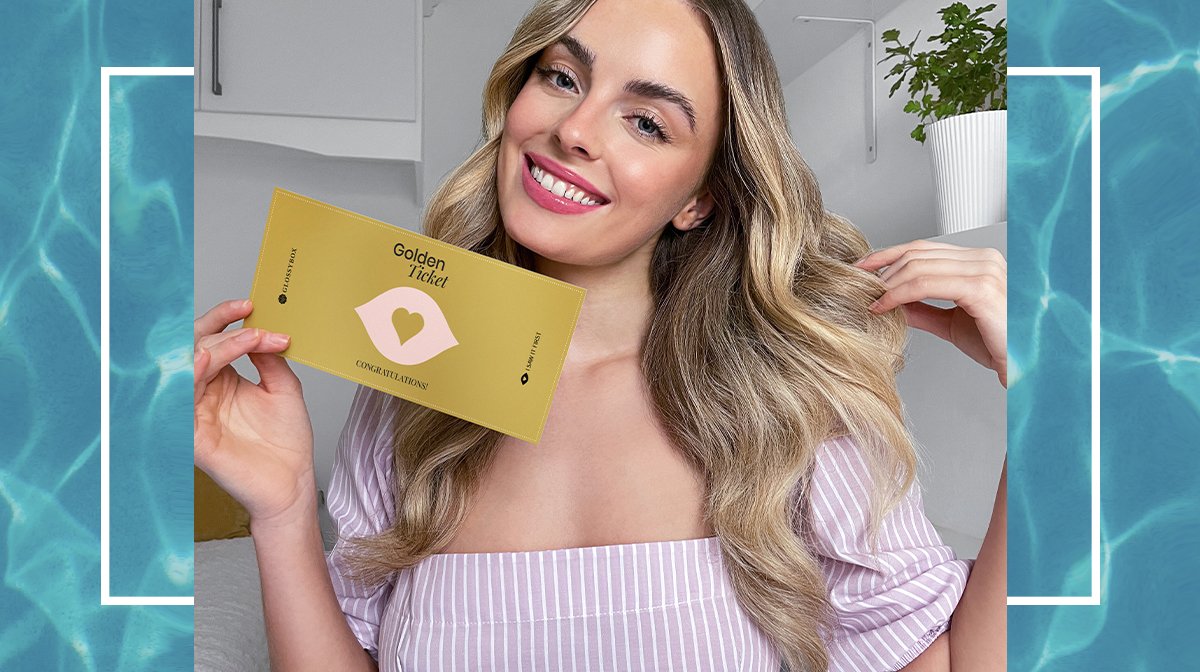 Competitions
 Galore!
Once again, this month, when your GLOSSYBOX arrives be sure to check out the competition on the back of your product card inside! Simply scan the QR code and enter your email address on the page you're taken to, to be in with a chance of winning an amazing beauty bundle worth over £600! 
More 
Limited Editions
 Coming Your Way…
As you know, our GLOSSYBOX Grooming Kit goes on sale next week. With Father's Day fast approaching, we think it's the perfect gift for your Dad. There's so much inside that he'd love to unwrap! We've already shared some of the products inside this Limited Edition, but keep an eye on the blog as there are plenty more reveals to come!
Updates In 
The
 Glossy Lounge  
Yet again, a new month means so many amazing offers, discounts and competitions in the Glossy Lounge! The Glossy Lounge will also be updated with even more on the 15th of June. To take full advantage of this incredible Glossy benefit, simply log into your subscriber account now. Not a subscriber? What are you waiting for? Sign up right now! 
New Rewards 
For
Referring
 Friends
We want you to spread the Glossy fun with the people you love most! Head to your account now and you'll find your very own unique referral code, meaning it's now even easier to refer your friends to GLOSSYBOX. When your beauty-loving friends sign up, as a reward you'll get £5 Glossy Credit. And they'll also get £5 off any subscription they choose!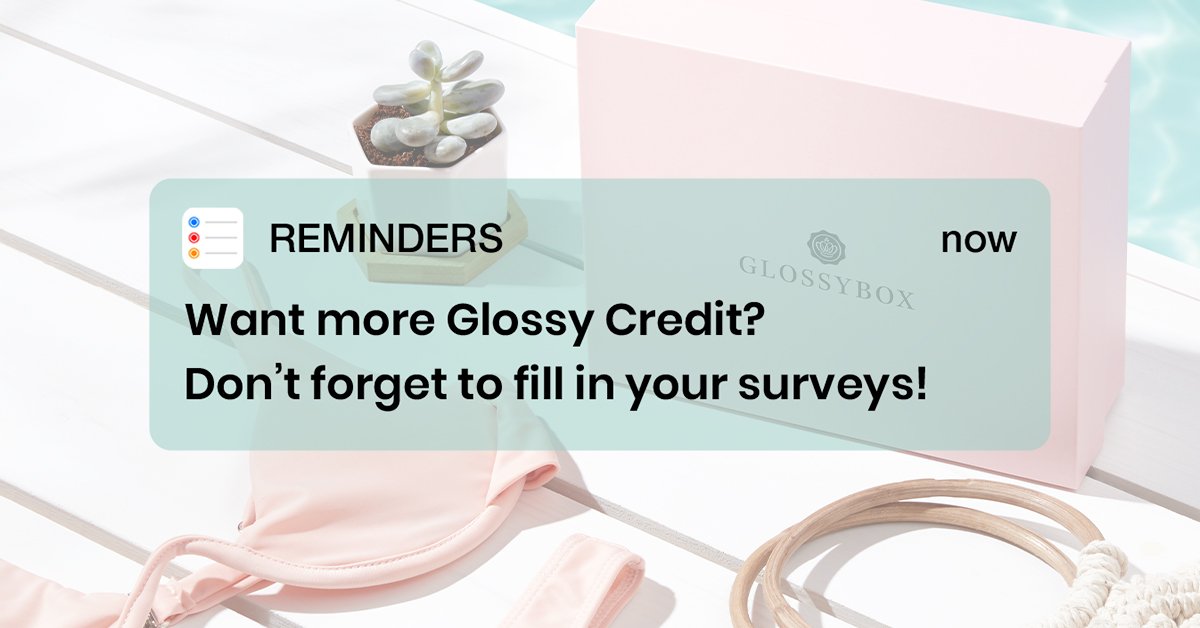 Stay On Top Of Your Surveys
Don't forget about your surveys! While you're waiting for your 'Dreaming Of Paradise' GLOSSYBOX to arrive, why not take five minutes to fill out any surveys (and product reviews!) you have waiting for you in your account. You could earn between 25p and 50p per survey and product review you fill out – and all that money adds up! This Glossy Credit earnt can then be used to purchase our latest Limited Editions or on any of your favourite beauty buys on lookfantastic.com!  
Download This Phone Wallpaper
A new month means a new theme! And if you want to update your phone wallpaper to match, you most definitely should!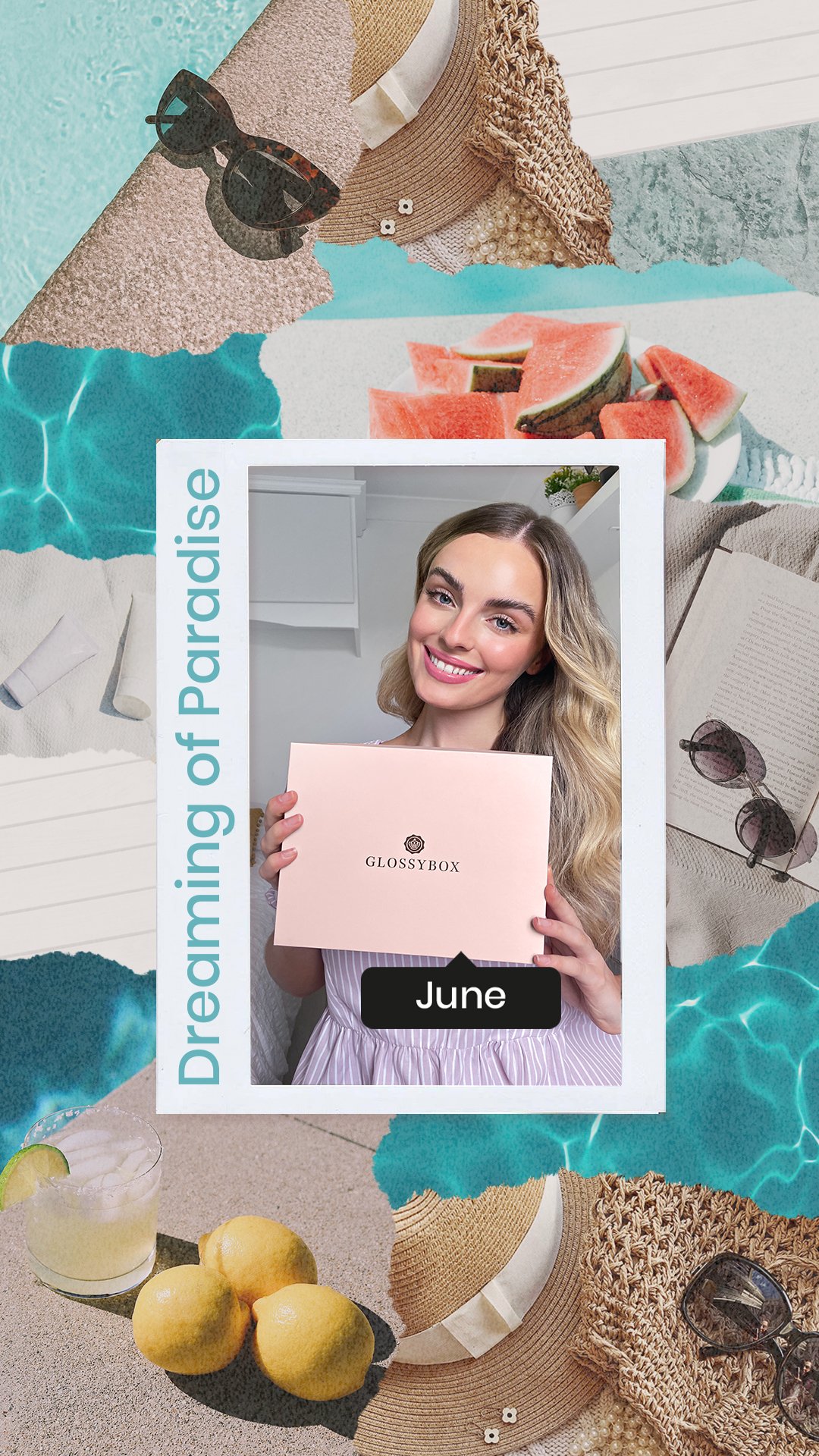 If you're on a mobile phone, just press down on the image until the options menu pops-up and select 'add to photos'. Or, if you're on a computer, simply right-click on the image and select 'save image as' to download this month's beautiful background.  
Subscribe Now To Get Your
June 'Dreaming Of Paradise'
 GLOSSYBOX! 
You won't want to miss out on our June 'Dreaming Of Paradise' GLOSSYBOX, so subscribe today! As a Glossy you'll receive not only our first two sneak peek products from Nip + Fab and Mitchell & Peach, but also three other glorious products that you'll love! Oh, and don't forget about all the other Glossy benefits, like Glossy Credit, access to the Glossy Lounge and discounts on our Limited Editions and the GLOSSYBOX Skincare range! 
Don't forget, as an avid blog reader, if you become a Glossy today you can get your first box for only £11, including delivery! Just use code 'GLOSSYBLOG' at checkout!