Our latest Generation GLOSSYBOX is almost here!  
Featuring 11 beauty products – including makeup, skincare, fragrance and so much more – from some of the industry's biggest and best brands, this box has been curated especially for young beauty enthusiasts! 
And, as its contents are worth £85, but this Limited Edition is on sale for only £15 to subscribers, it's a beauty bargain your teen is not going to want to miss out on!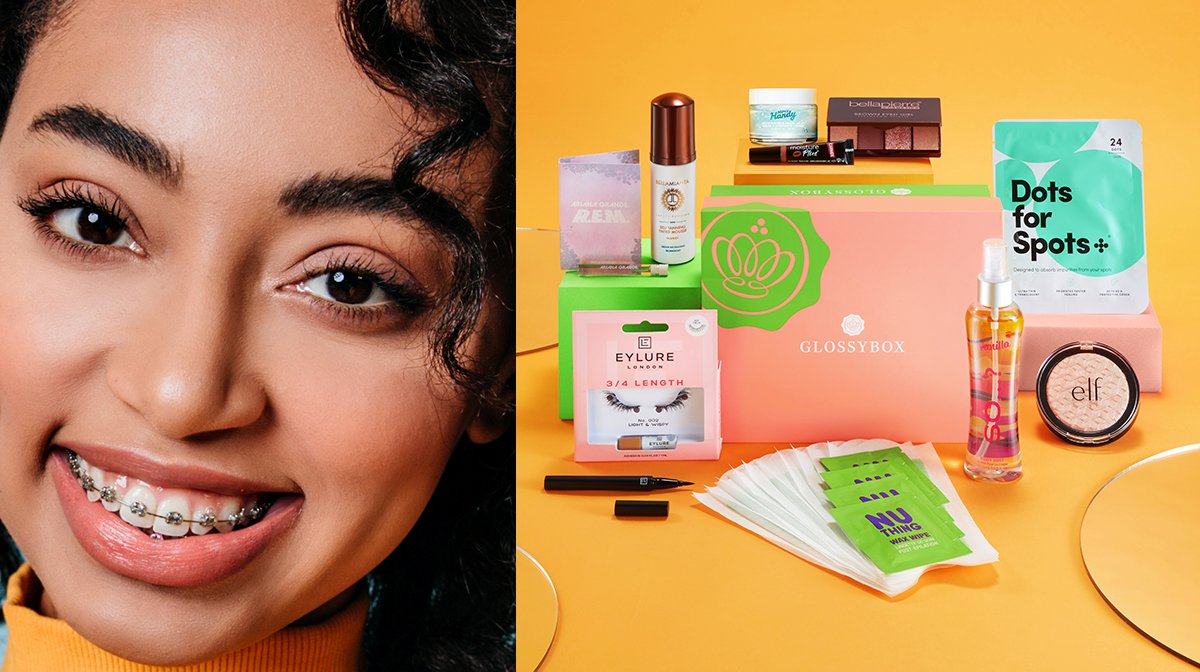 What's Inside Our Latest Generation GLOSSYBOX?
Our full Generation GLOSSYBOX line up has already been revealed in our product reveal blogs. For more information on all the beauty buys you'll discover inside this box and the brands they're from, read the following articles immediately! 
However, if you'd prefer a quick overview of all the products in our May Generation GLOSSYBOX Limited Edition box, read on...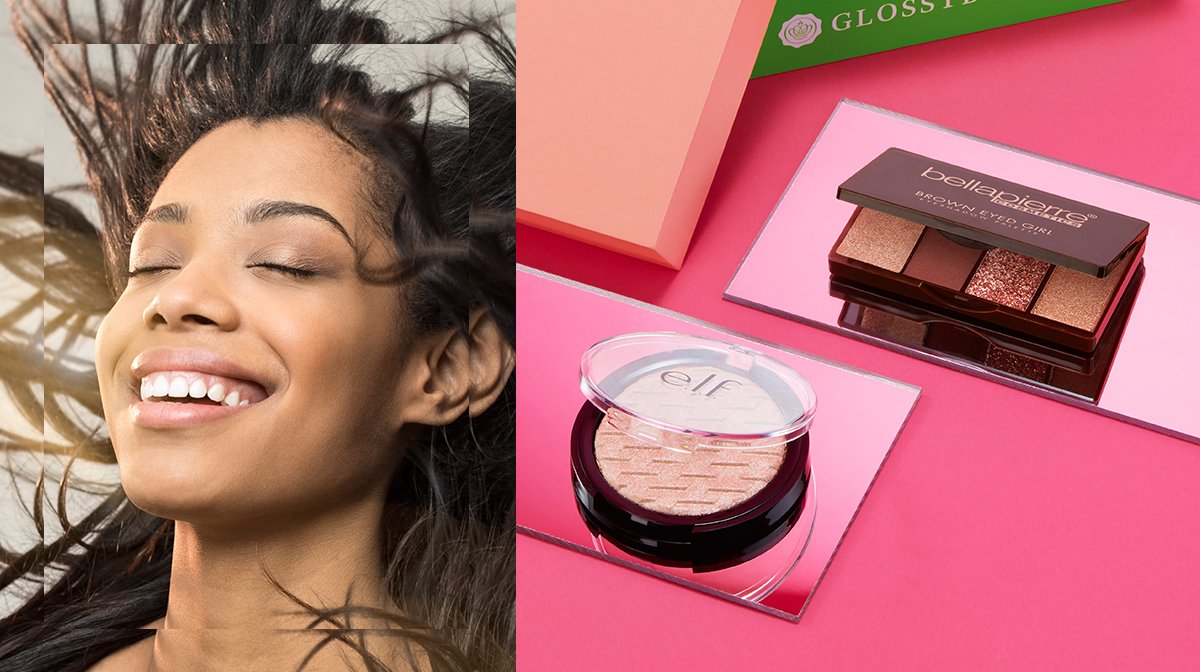 e.l.f – Metallic Flare Highlighter
Want to up you makeup bag game? Then you'll NEED to add this radiant, multidimensional Metallic Flare Highlighter from e.l.f. Gliding onto your skin with ease, this buttery soft, high shimmer formula will allow you to enhance your natural beauty, giving your complexion a stunning glow. We can't get enough!
RRP £6*
Bellapierre – Brown Eyed Girl Palette
Team Glossy LOVE this palette! Featuring four expertly coordinated neutral shades, the Brown Eyed Girl Palette from Bellapierre is all you need to create endless eye makeup looks. Highly pigmented and super blendable, open this eyeshadow to discover one rich cherry brown matte, two silky shimmers and one chromatic rose gold shade. All of which are gorgeous, whatever the occasion you're wearing them for!
RRP £28.99*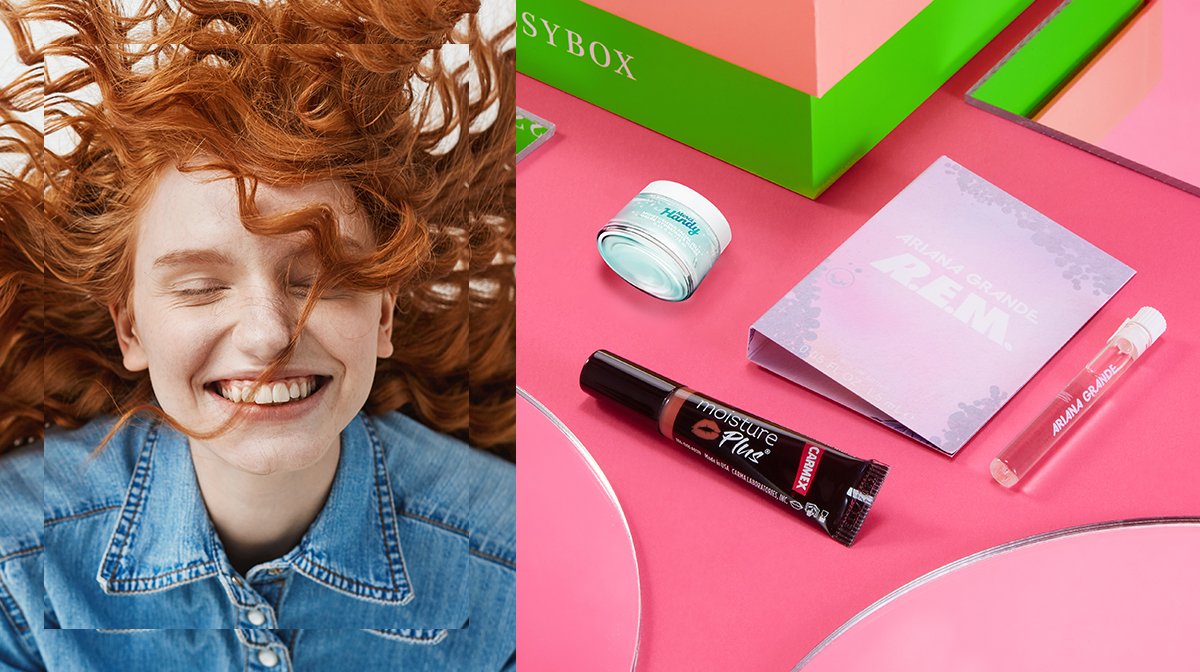 Carmex – Moisture Plus Nearly Nude
The ultimate 2-in-1 product for your pout… a balm and a tint! Packed with a powerful mix of natural ingredients, plus a subtle hint of colour, this lip tint is a handbag essential. In shade Nearly Nude, Carmex's Moisture Plus balm will ensure your lips will look gorgeous, whilst also feeling smooth, plump and hydrated. 
RRP £4.95*
Merci Handy – Magic Plants Moisturising Jelly
Revitalise your skin with this Magic Plants Moisturising Jelly from Merci Handy. This facial jelly's magical texture is more delicate than a rainbow, yet moisturises deeply, taking care of your skin (and soul) on a daily basis. Dry, oily, combination, whatever your skin type this jelly is perfect for you.  Featuring sacred plants, aloe vera and hemp, it works to prevents dehydration, regenerate and firm the skin.
Deluxe mini 15ml worth £8, full size 50ml RRP £20*
Ariana Grande – R.E.M Fragrance
Want to smell just like your favourite pop princess? We know we would! Why not expand the outer limits of your universe with the dreamy new R.E.M fragrance from Ariana Grande. An intergalactic vision of femininity and power, R.E.M. draws you in with a cosmic blend of juicy fig, warm salted caramel, lavender, pear blossom and more!
Extra treat 1.5ml worth £1.35, full size 50ml RRP £35*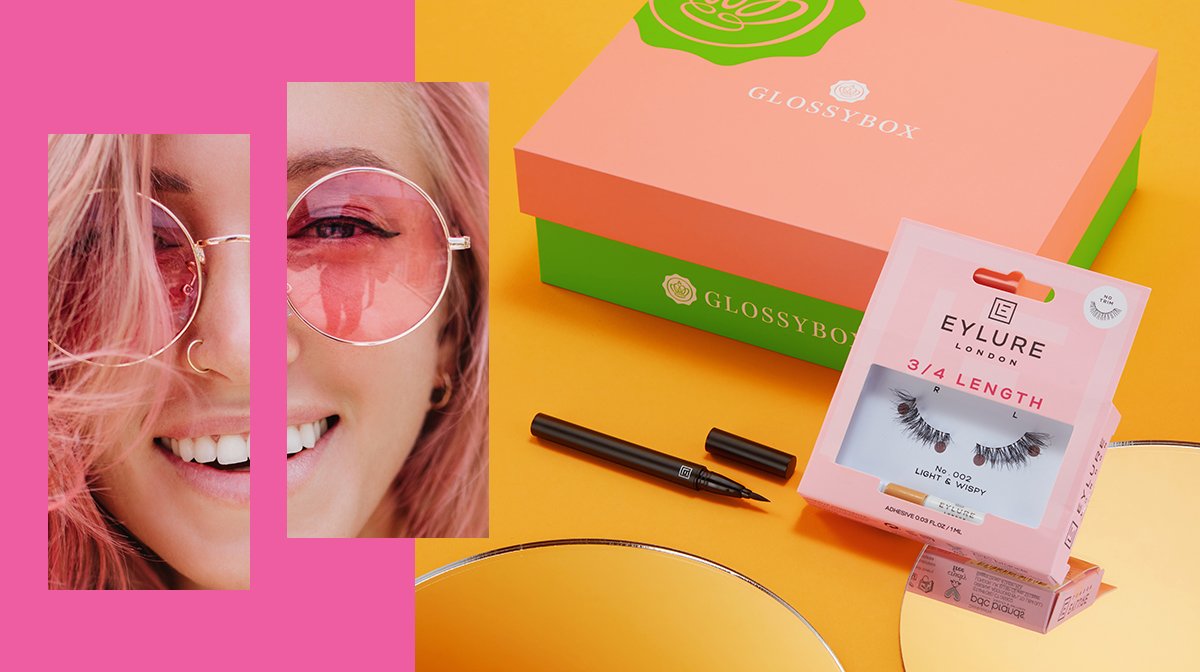 Eylure – 3/4 Lashes (No. 002)
For extra long, luscious lashes, we love these falsies! If you want to give your lashes a subtle-looking, natural lift, these 3/4 length lashes from Eylure are a must! Designed for giving you that extra lash flutter, these super on-trend, natural looking false lashes are easy to apply and are even reusable for up to five wears!
RRP £5.95*
Eylure – Line & Lash Black
Make applying your new Eylure false lashes a breeze with the Eylure Line & Lash in black. With this handy glue liner, you can say goodbye to messy, sticky glues and say hello to fuss free lash application. Laying down a super precise line of adhesive, this brilliant eyeliner meets glue makes putting on false lashes seriously easy! As a 2-in-1, it also doubles up as a smudge proof liquid liner you can rock when you're not wanting to wear falsies – you're sure to love it for this use too!
RRP £9.95*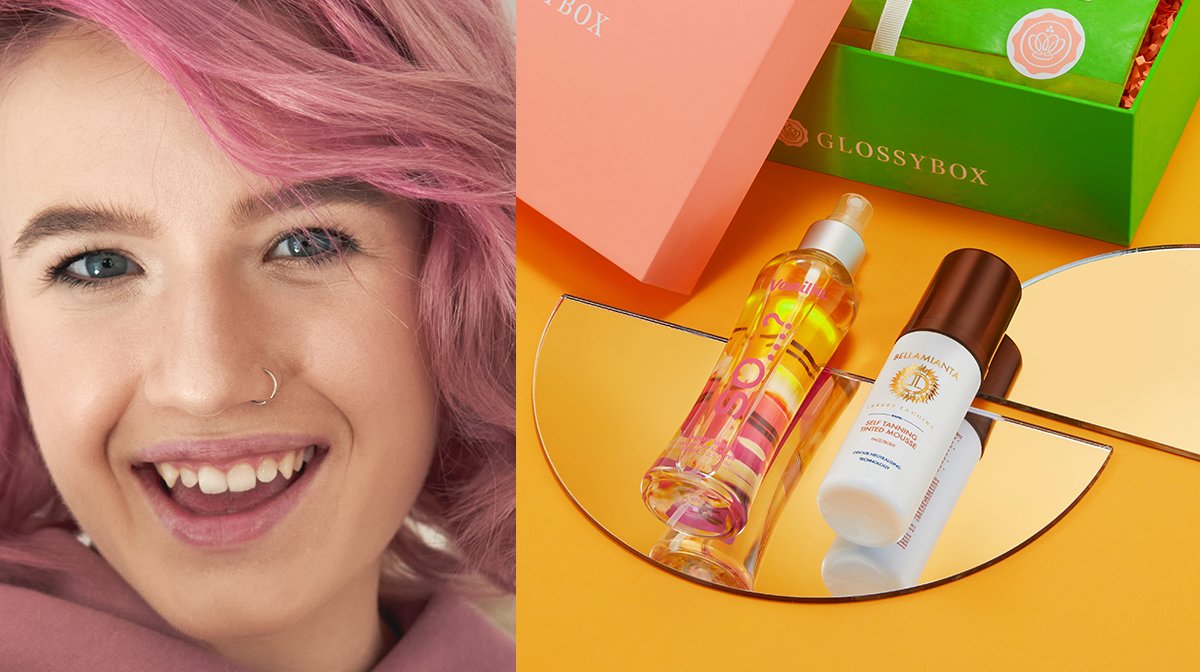 So..? – Vanilla Body Mist
With each spritz of this So…? Vanilla Body Mist, be prepared to be swept away by dreamy notes of sweet vanilla. It's a gorgeous scent we can't wait to wear! Containing over 600 sprays, a body mist is designed to be refreshed throughout the day, keeping you smelling lovely… so pop it in your bag wherever you're going, for sweet smelling top ups on the go!
RRP £3.99*
Bellamianta – Rapid Self Tanning Mousse
Not sure you'll be able to get on holiday this summer? Well your tan doesn't have to suffer – why not give this Rapid Self Tanning Mousse from Bellamianta a try for a golden glow! Whilst this tanning mousse dries in just 60 seconds, its formula will continue hydrating your skin long after – all with no fake tan smell too! Leave on for two hours for a light tan, three hours for a medium shade, or six plus hours for a deep dark colour!
Deluxe mini 50ml worth £6.50, full size 150ml RRP £19.99*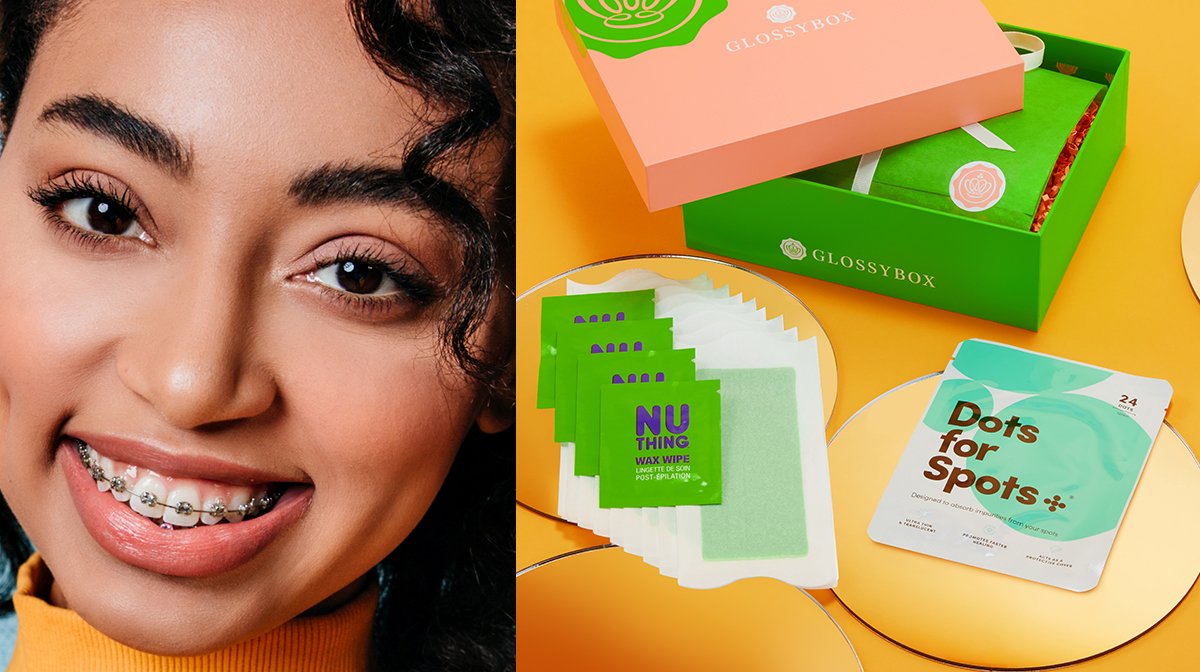 Nu Thing – Green Shimmer Wax Strips
Create amazing long-lasting results with these fruity-fresh, glittery Green Shimmer Wax Strips from Nu Thing. Enriched with real fruit goodness and natural vitamin E – oh, and with a beautiful black cherry and kiwi scent too – these strips are suitable for even the most sensitive of skin.
RRP £6.99*
Dots for Spots – 24 Dots
Dealing with breakouts and want them gone ASAP? If so, these clever little sticky spots are your solution! These miniature, sticker-like dots from Dots for Spots harness hydrocolloid technology that absorb impurities from your blemishes in a gentle, clean and effective way! Concealing, healing and protecting, your zits will have never been so easy to beat!
RRP £5.99*
*All prices refer to the RRP of the full-size product available to purchase as advised by the brand. 
How To Purchase 
The
Generation GLOSSYBOX Limited 
Edition
The Generation GLOSSYBOX Limited Edition will go on sale on Friday 28th May at 9am for subscribers and at 12pm-lunchtime that same day for non-subscribers. It'll cost £15 (+P&P) for subscribers and £22 (including P&P) for non-subscribers.  
Subscribe To GLOSSYBOX Now!
Become a GLOSSYBOX subscriber today and you'll get priority access to this box. Meaning you won't miss your chance to purchase! As a Glossy, you'll also receive an exclusive discount (it's £5 less if you're a subscriber!).