Is your teen already super excited about our latest Generation GLOSSYBOX Limited Edition? Featuring 11 beauty must-haves worth over £85, we're guessing this box is at the top of their wish list! 
We've already sneak peeked five products in this Limited Edition –there's products from e.l.f and Bellapiere as well as from Carmex, Merci Handy and Ariana Grande! Want to know what else makes up this incredible line up of eight full size products, two deluxe minis and one extra special treat? Of course you do!
Here's two more essentials you'll want to get your hands on, from lash experts Eylure!
3/4 Lashes – No. 002
Give your lashes a subtle, natural lift with these Eylure's 3/4 length lashes! Designed for giving you that extra lash flutter, these super on-trend, natural looking falsies are so easy to apply (just keep reading to find out just how easy!), reusable for up to five wears and, to us, are worth way more than they're £5.95 RRP*!
Line & Lash – Black
Say goodbye to sticky glues and hello to fuss free lash application! Eylure's Line & Lash eyeliner glue makes putting on false lashes seriously easy – simply draw a super precise line of adhesive onto your lid as if you were crafting a gorgeous eyeliner look.
Oh, and this brilliant beauty bag essential (worth £9.95!) also doubles up as a smudge proof liquid liner too. You don't always have to use it glue for your falsies – it's fab for adding a little extra WOW to your eye makeup looks as a graphic liquid liner!
How To Apply Your New Lashes With Your Line & Lash
Like we've already said, applying lashes with Eylure's Line & Lash couldn't be easier. Watch the video below or following our mini step-by-step guide to find out how to use yours!
1. Use your Line & Lash to draw a line of adhesive onto your eyeline (as you would apply your usual liquid liner).
Top tip: Make sure the line is as long as as wide as band on the lashes you are using, and that you cover the very inner and outer corners of your lid – so that your lashes don't lift up at the edges.
2. Apply your false lash directly to your adhesive liner, as close to your natural lash line as possible. Gently press down to secure.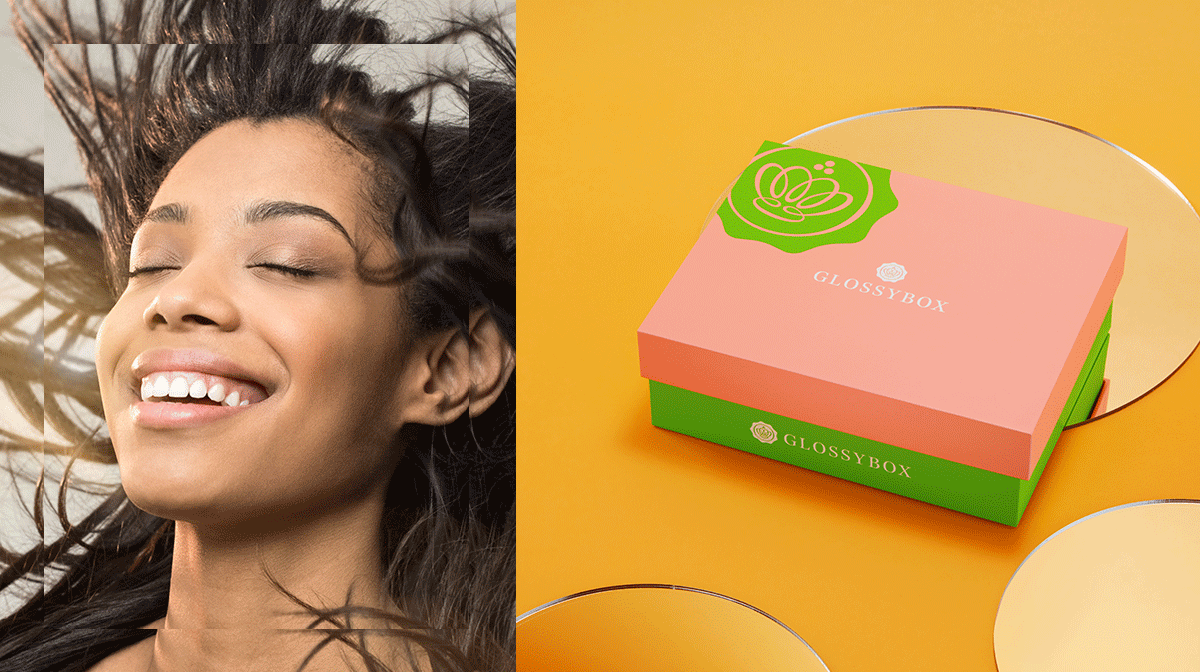 More Generation GLOSSYBOX Reveals
As you know, our Generation GLOSSYBOX line up is huge! And we've got more reveals on their way soon… Keep an eye on the GLOSSYBOX blog over the next few days to find out what else is inside this Limited Edition as soon as they're announced! 
Want to find out more right now? Have a read of our Story Behind The Generation GLOSSYBOX Limited Edition – which includes more on this Limited Edition's price and launch date, as well as how you can get your hands on the box for yourself! You should also have a read of our other sneak peeks: 
Subscribe To GLOSSYBOX
To get priority access to and an exclusive discount on our Generation GLOSSYBOX Limited Edition, subscribe to GLOSSYBOX now (you'll be able to order yours 3 hours before it goes on general sale and for £5 less!). You'll also get your hands on our May 'Let The Sun Shine' GLOSSYBOX, meaning you and your teen can have a pamper night together at home, with ease!