At Glossy HQ, we're always bringing you the biggest and best beauty stories – from the latest news to the products on everyone's wish lists. But, to take things to the next level, we want you!
We want your knowledge, your enthusiasm and your passion for all things beauty to help us continue writing the blog posts we know Glossies love reading! We're looking for a small handful of talented Glossies to help write these very articles…
Could you be the person we're looking for?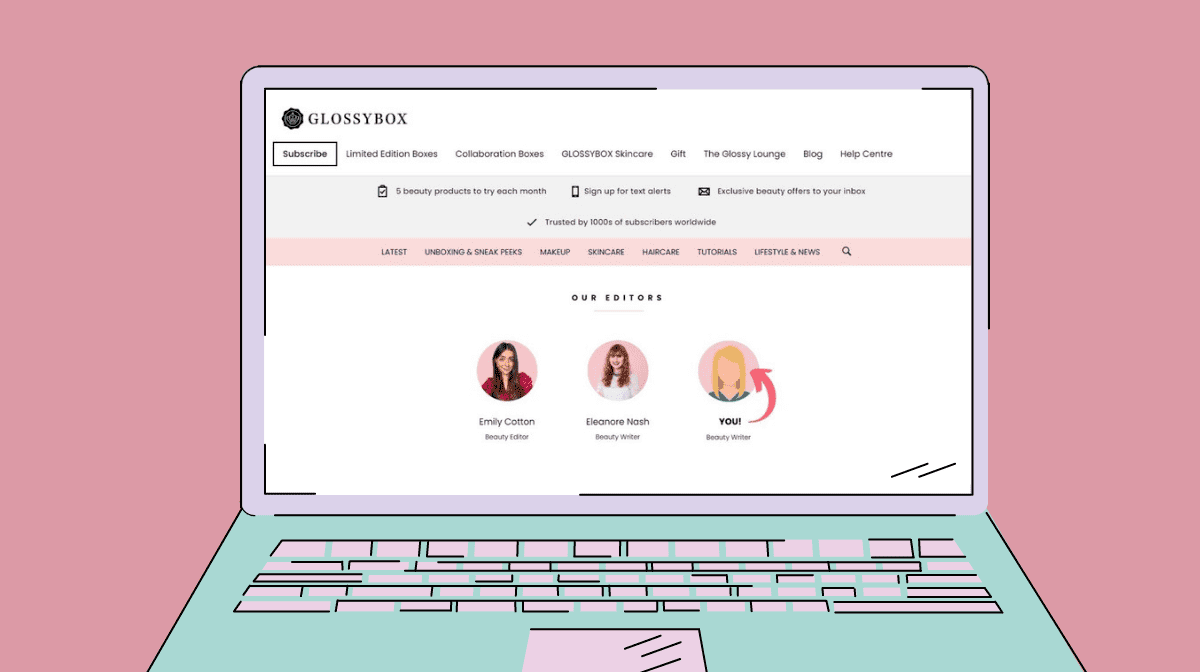 Are 
you…
A lover of all things beauty?
Makeup, skincare, haircare, you absolutely LOVE it all! 
Keen to share your thoughts and opinions?
You're always recommending your new fave product to your girls! 
An experienced writer?
You've studied English, journalism or something similar, you've had previous work experience with publications, or you simply have your own blog! 
Would you like…
To have your work published online?
Your words, alongside your name and picture, will be live on the GLOSSYBOX blog. 
To have your words shared with thousands?
Our blog posts get an average of 65,000 readers a month and are shared with over 1.2 million followers across our social channels! 
The opportunity to grow your portfolio?
Gain experience writing for the UK's most trusted beauty box (that's loved by thousands!) which could be invaluable to your career. 
If so, we think this opportunity might be for you!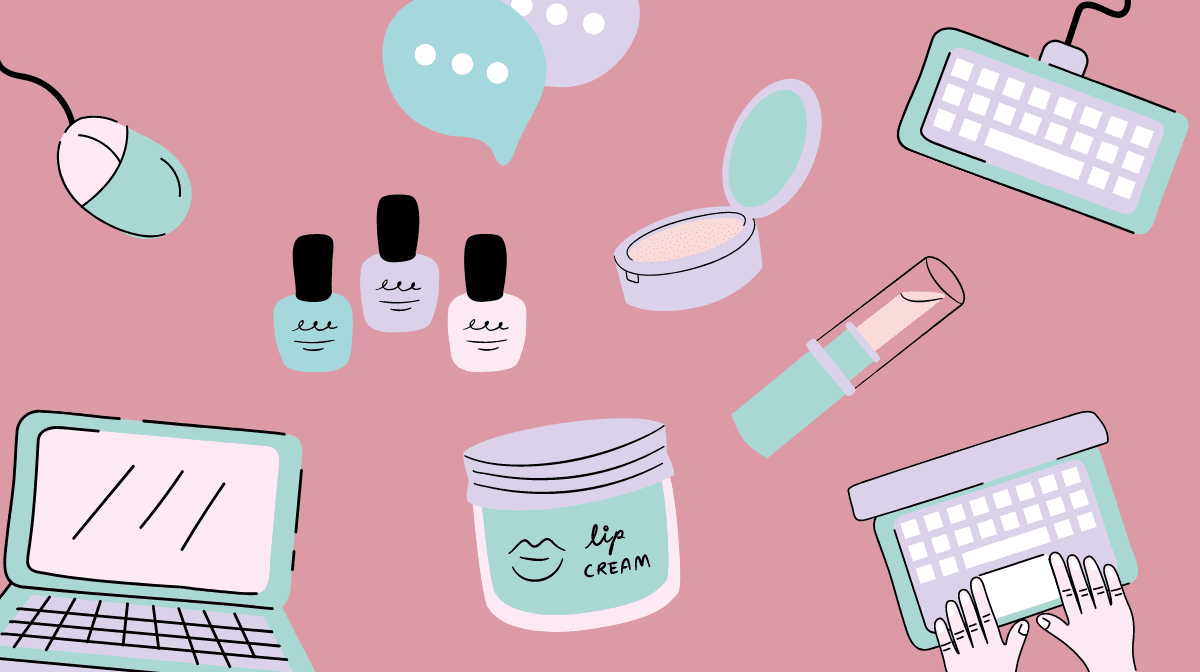 What Kinds 
Of
 Blog Posts Would You Get To Write?
Topical trends, gift guides, product round ups, tutorials, how to's – there are so many different types of content we love posting on the GLOSSYBOX blog, and we want you to get involved with all of them.
If your application stands out and we want you to join Team Glossy, we'll chat with you, find out what you love doing most and find a way to make that happen!
Who Is This Opportunity For?
This fab writing opportunity is a Glossy-exclusive! We know there will be loads of beauty obsessives out there who would love to contribute to the GLOSSYBOX blog, but we want to showcase some of the incredible women in the Glossy community and this is just one of the many ways we know we can!
If you're not a Glossy but want to get involved, why not subscribe today! Because there's so much Glossy fun you're already missing out on!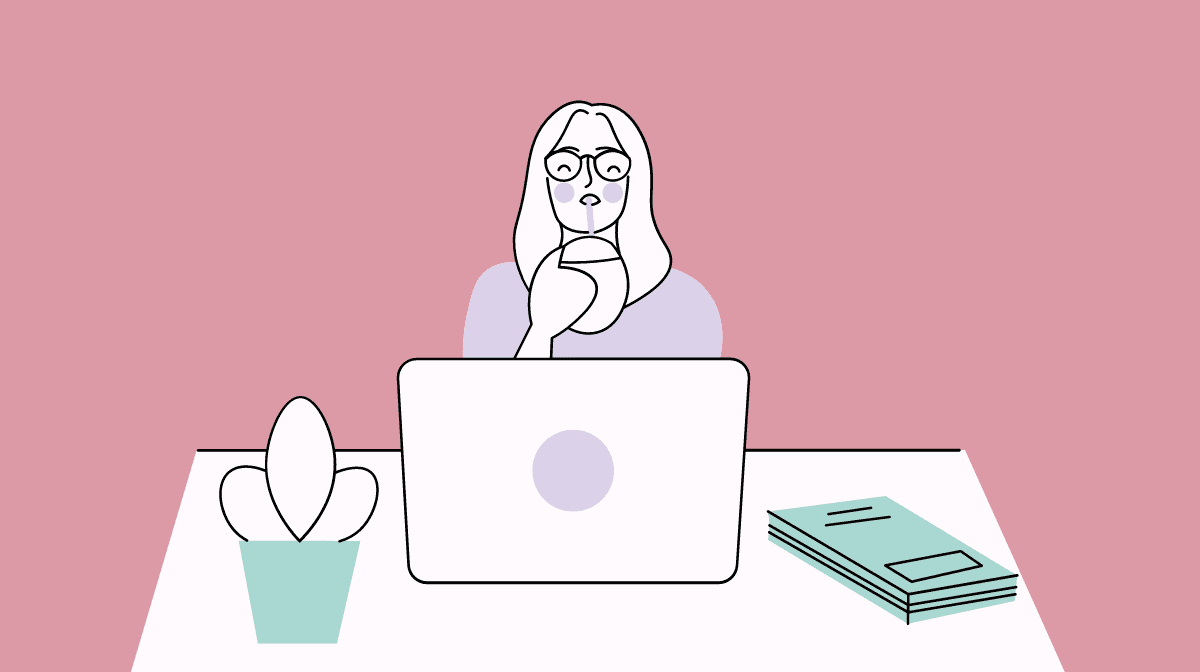 How Can You Apply?
Does this sound right up your street? If yes, it couldn't be easier to apply! Simply send us an email (no more than 300 words please!) that tells us all about why you'd be a great fit for the Glossy writing team! 
We'd love to know
…
Your name, age and where you're from

 

W

hy you'd be a great fit for Team Glossy

 

And, of course, 

we'd love to read

 2-3 examples of your previous work

 
Send all this information to us at blog @glossybox.co.uk and, if you stand out, we'll be in touch!
Subscribe To GLOSSYBOX Today!
To start receiving five fabulous beauty products every month, as well as get to take full advantage of a whole host of other Glossy benefits, sign up to GLOSSYBOX today! You'll also get exclusive access to our Glossy Lounge and get priority access and exclusive discounts on our Limited Edition boxes and the GLOSSYBOX Skincare range!