Featuring 11 beauty treats (eight full size and three deluxe minis!), our latest Generation GLOSSYBOX Limited Edition is worth over £75! And it's the gift all young Glossies want. 
Curated especially for beauty loving teens, this box will allow your young Glossie to immerse themselves into the beauty world and discover the most popular hair, skin and makeup brands all in one go! 
We've already revealed the majority of products in this box, sharing how to use them and more about the brands behind the products. Are you ready for our final two?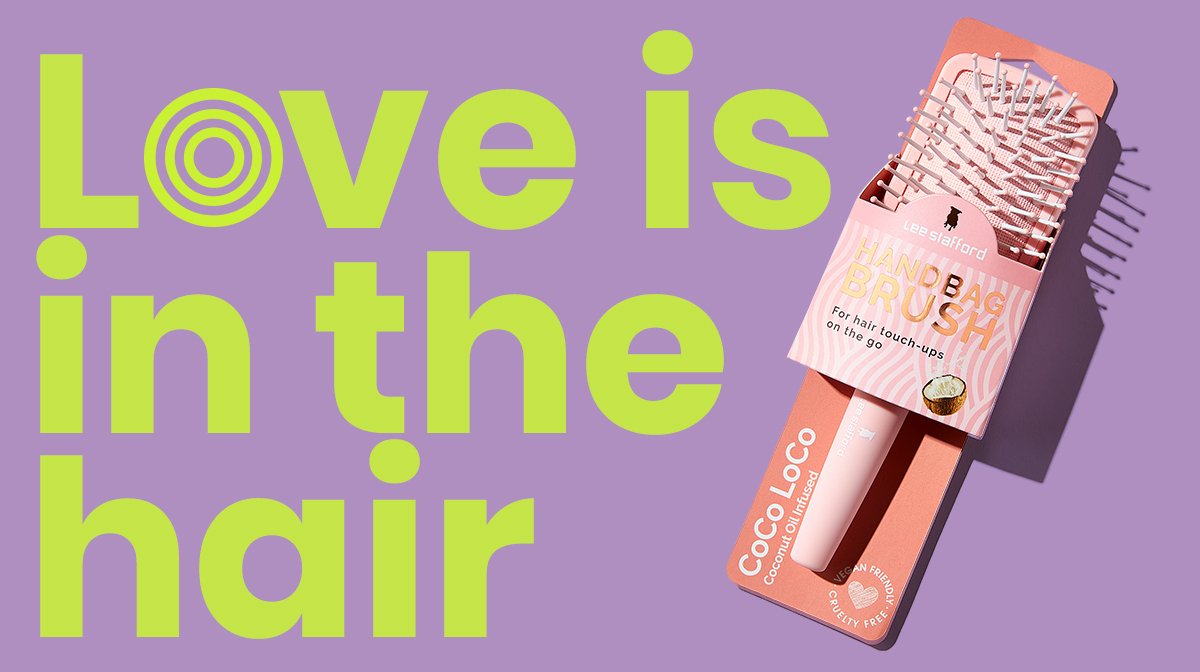 Hot Hair 
On
The
 Go
This super cute Coco Loco Handbag Brush with its soft touch grip is the ultimate essential for hair touch-ups on the go – whether you want silky soft hair or to just detangle and combat frizz. Did you know that Coconut Oil is a natural nutrient? Infused with this essential oil, the flexible nylon pins of this brush provide the essential proteins required for nourishing and repairing damaged hair. Meaning your tresses will stay smooth all day long.
If looked after well, this brush will last! Remove any tangled hairs from the brush gently, and wash in warm water (with a small amount of any one of the fabulous Lee Stafford shampoos) if it needs freshening up. Then rinse thoroughly and leave to dry naturally overnight before using again.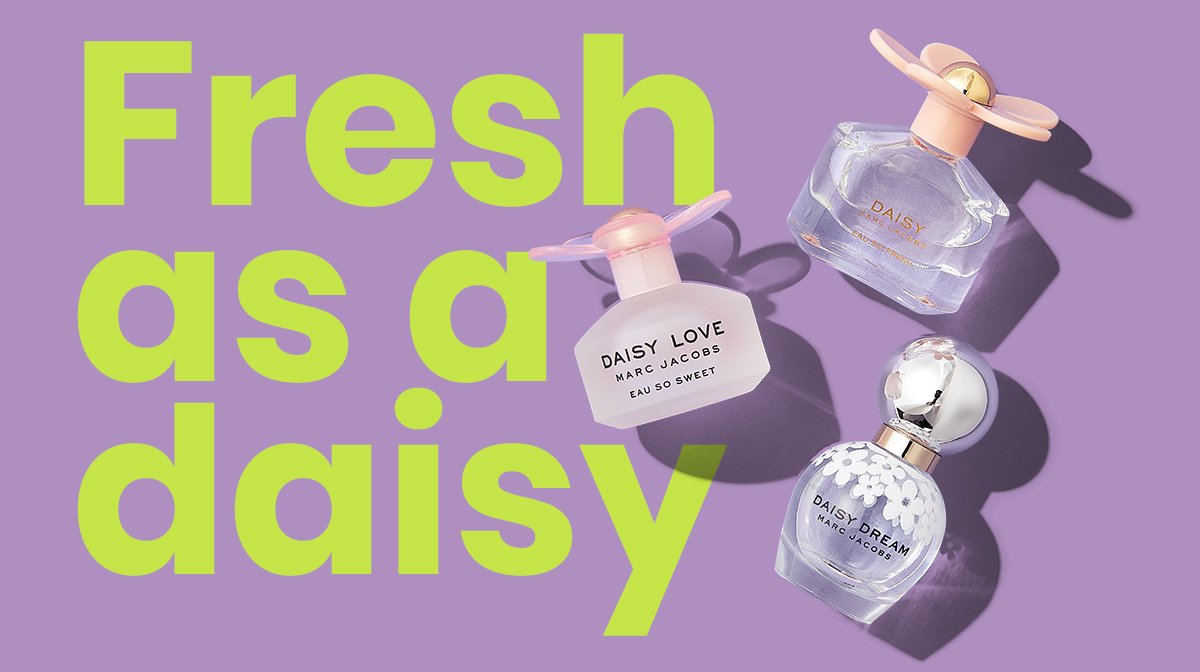 Smell 
Fabulous
With
 A 
Marc Jacobs
 Fragrance
At Glossy HQ, we love a spritz of fragrance to brighten up our day, and there are always so many different ones we love to wear! So, of course, we're adding another to our collection – this time from Marc Jacobs! 
Inside your box, you'll find one of three dreamy Marc Jacobs' fragrances – Daisy Dream, Daisy Eau So Fresh or Daisy Love Eau So Sweet.
Daisy Dream
Light and airy, Daisy Dream will captivate you with its delectably fruity and floral personality. Launched in the summer of 2014, as a new variation of the original Daisy fragrance from seven years before, Daisy Dream is a more sophisticated and ethereal scent. It's floral and fruity aromas are a mesmerising combination of blackberries, pear, blue wisteria, jasmine and coconut water.
Daisy 
Eau
 So Fresh
A spirited incarnation of the original Daisy scent, Daisy Eau So Fresh will excite your senses with a bright elegance and a whimsical charm. Sophisticated but not too serious, Daisy Eau So Fresh sparkles with a sunny, vibrant energy. Like the women who will wear it, Daisy Eau So Fresh inspires us to be bold and feminine, sweet and unpredictable. The scent's enticing top notes of raspberry and grapefruit sparkle on the skin like sunshine, deepening into a sensuous heart of wild rose and a musky, sophisticated finish of warm plum and cedarwood.
Daisy Love 
Eau
So Sweet
This fragrance captures the addictive and irresistible spirit of Daisy Love, with an unexpected sweet freshness. Sparkling white raspberries reveal a lustrous personality while a soft floral airiness and delicate musk immerse you in the sweetness of the moment. This fresh gourmand perfume for women creates an enticing atmosphere that truly embraces its name.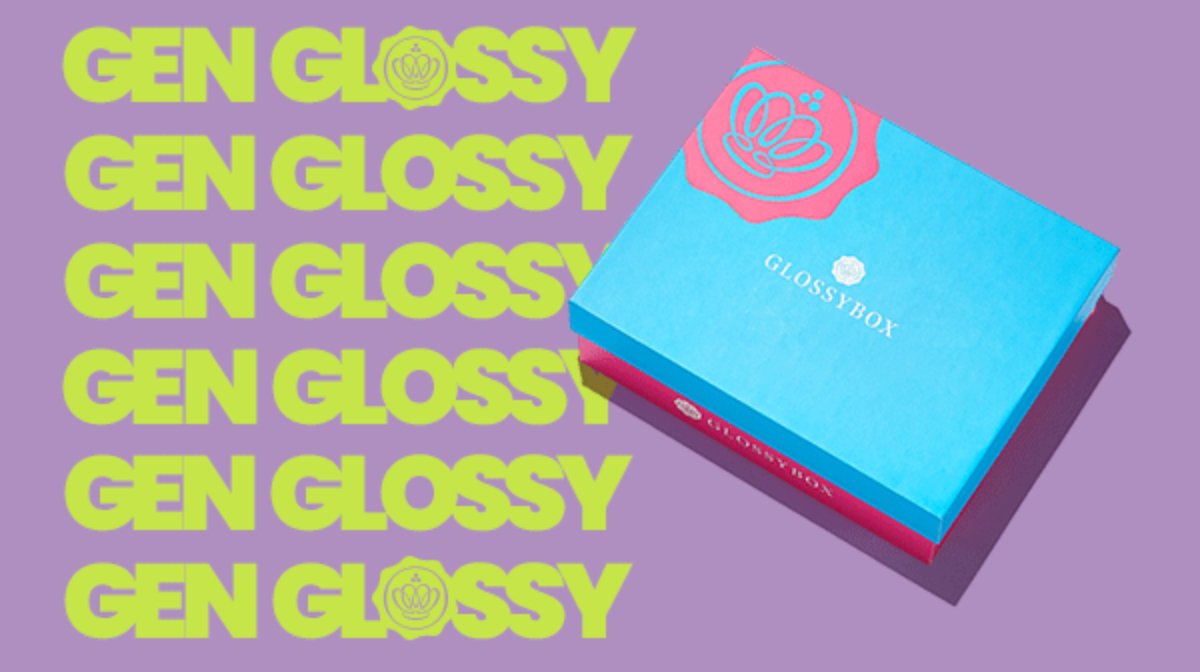 Want To Read More About
Generation GLOSSYBOX
?
That's it. We've revealed all 11 products in our latest Generation GLOSSYBOX Limited Edition! Missed any of them? Go back and read them now… 
Subscribe To GLOSSYBOX
To get priority access to and an exclusive discount on the Limited Edition Generation GLOSSYBOX box, subscribe to GLOSSYBOX now. You'll also get your hands on your very own monthly GLOSSYBOX, meaning you and your teen can have a perfect pamper night in together!