While Valentines is supposed to be all about flowers, chocolates and cards that show how much someone cares, for those of us who are single – or this year, unable to see their loved one – it can be a pretty miserable day. 
If this is you, don't fret. There's no reason to be down at all. Because there are plenty of ways to feel the love this February 14th. From taking some quiet time to yourself to catching up with the girls, here are our top tips on showing yourself some self-love this Valentine's.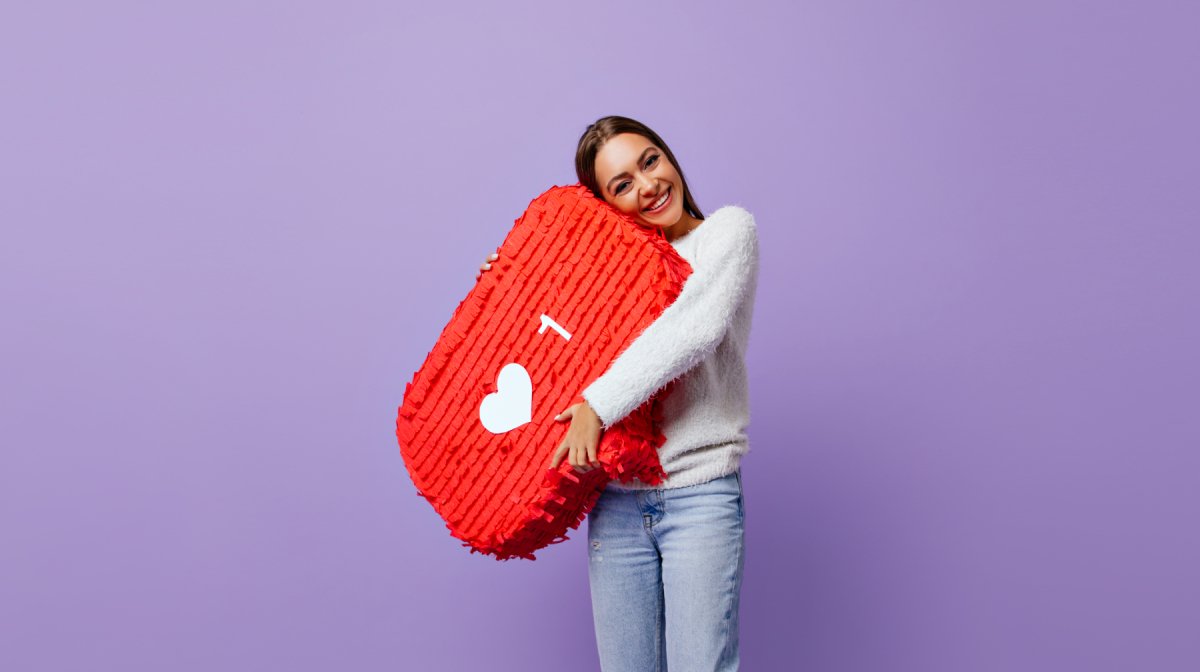 1. Pamper Yourself
At Glossy HQ, our ultimate form of self-love is by far an at home pamper. Grab yourself a face mask, a manicure kit, your favourite nail polish, and whatever other beauty buys you love and get comfy. Put on your favourite film (romcom or not!), sit back, relax and pamper. You deserve it! 
2. Get A Sweat On
Want to perk up your mood? Do a workout. Might seem like an odd suggestion for Valentine's, but increasing your heart rate is a fool proof way of releasing endorphins and giving yourself a dopamine boost. And make it fun – don't force yourself to do a workout you won't enjoy. Whether it's fast paced HIIT, a dance around your living room with Zumba or a more relaxing yoga session, no one has ever felt worse after getting a sweat on! 
3. Catch Up
With
The
 Girls
Don't feel alone solely because your social media feeds are packed full of people sharing their love with their other halves. Organise a catch up call with your bezzies or maybe even your family, and have a good old gossip. We know there are so many other people in your life who you love, so show them how much you care! 
4. Remind Yourself What You're Grateful For
It's easy – especially when things are hard – to focus on the things you don't have. But we're sure you have loads of things that are wonderful in your life. Maybe you've got the best girls in you squad, your career is going from strength to strength, or simply you've got some wonderful little things to look forward to in the coming months. Remind yourself of the things you're grateful for on a regular basis and we guarantee things won't ever feel too bad. 
5. Buy Yourself A
Valentine's 
Gift
Whether it's a bunch of blooms for your living room table or some chocolates to indulge on in the evening (or maybe even subscribing yourself to GLOSSYBOX!), don't wait around for someone else to gift you something that'll make you smile. Do it yourself! Being solo doesn't mean you should go without!  
Subscribe To GLOSSYBOX
If treating yourself to five incredible beauty buys every month – that are delivered to your door in our iconic pink box – is your ideal Valentine's gift, subscribe today! As a Glossy you'll also get a whole host of other benefits including access to our Glossy Lounge, priority access and exclusive discounts on our Limited Edition boxes and money off our GLOSSYBOX Skincare range!