Inside our latest GLOSSYBOX Grooming Kit Limited Edition box you'll discover nine products from well-known brands, that are together worth over £145! With everything from shaving and styling to body and beauty, we couldn't think of a better gift for the man in your life who's in need of a well-deserved pampering this Christmas! 
We've already shared six of the incredible products the man in your life will love. If you're not already in the know, read our first sneak peek including Avant, David Beckham And Kiehls and our second sneak peek featuring GLAMGLOW, Australian Bodycare and Ecooking now. 
Want to know what else is inside? These are the final three products those who get their hands on our Grooming Kit will get to enjoy… 
Get Hair Like 
The
Most Famous Man On The Planet
Want to style your hair into David Beckham's iconic pompadour style? Well you can do this with ease with House 99's Smooth Back Shaping Pomade. 
A long-time fan of spirulina and quinoa, David Beckham has been using these nutrient dense superfoods to gain the competitive edge for years. And in this product, you'll find both of these key ingredients! Rich in nutrients, antioxidants and vitamins, spirulina and quinoa extracts blend together in this styling product to offer a medium hold and a natural finish.
How To Use The House 99 Smooth Back Shaping 
Pomade
Scoop a finger-nail sized amount into your palms

 

Rub 

the product 

between

 your

 palms to warm the pomade

 

Work into dry or damp hair, applying evenly

 and starting

 at the top of the head going backwards

 

Smooth back the sides of your hair and then comb up the rest

 
Top tip: If you want a looser style just use your hands to perfect your style! 
Welcome 
To
 The House
House 99 is not only a range of high-quality grooming products. It's also a community of like-minded men, led by David Beckham, who are unafraid to change up their look. 
The brand has taken its time and done a lot of research to create quality products to help
men create the look they want. It spent months testing formulas in labs and with barbers to pick the perfect ingredients, as well as fine-tuning its brand logo, packaging and even product names!
Nourish Dry Winter Skin 
With
Triumph 
&
 Disaster
Keep your hands and body moisturised wherever you are this winter with Triumph & Disaster's Hand and Body Moisturiser. This handy pocket-sized hydrator combines a natural blend of plant extracts and oils to leave your skin feeling nourished after use. 
For best results, massage the lotion onto clean, slightly damp skin immediately after showering or washing hands, and use daily.
The Nitty Gritty About Triumph & Disaster
Triumph & Disaster's philosophy is to use the best of science combined with the best of nature to produce naturally derived but scientifically engineered products that work. The brand uses New Zealand's local indigenous ingredients, such as Horopito oil and Ponga fern extract, blended with scientifically proven and natural ingredients from around the globe, such as clay from Australia, Jojoba extract from Mexico and Tamanu oil from Polynesia.
Add Texture 
To
 Your Hair With 
Daimon 
Barber
For days when you fancy minimal effort but maximum style, Daimon Barber's Texture Clay should be your go-to! 
This water soluble styling clay provides a strong hold and matte finish for a more natural appearance. Working perfectly for short, textured styles as well as longer, fuller looks, this texture clay is made from a blend of high-quality clays, waxes and oils and will last the whole day! It's guaranteed to leave your hair feeling conditioned and healthy too. Simply twist in or comb through towel dry hair to achieve your desired style.
The Daimon Barber Mission
The world of grooming can be overwhelming, but Daimon Barber's mission is to simplify – and elevate. Creating a unique range of essential products (which piece together effortlessly in a regime) the brand uses only the finest natural ingredients. Science-led products are innovative and sustainable, and packed with plant-based oils and vitamins to enrich your skin and hair.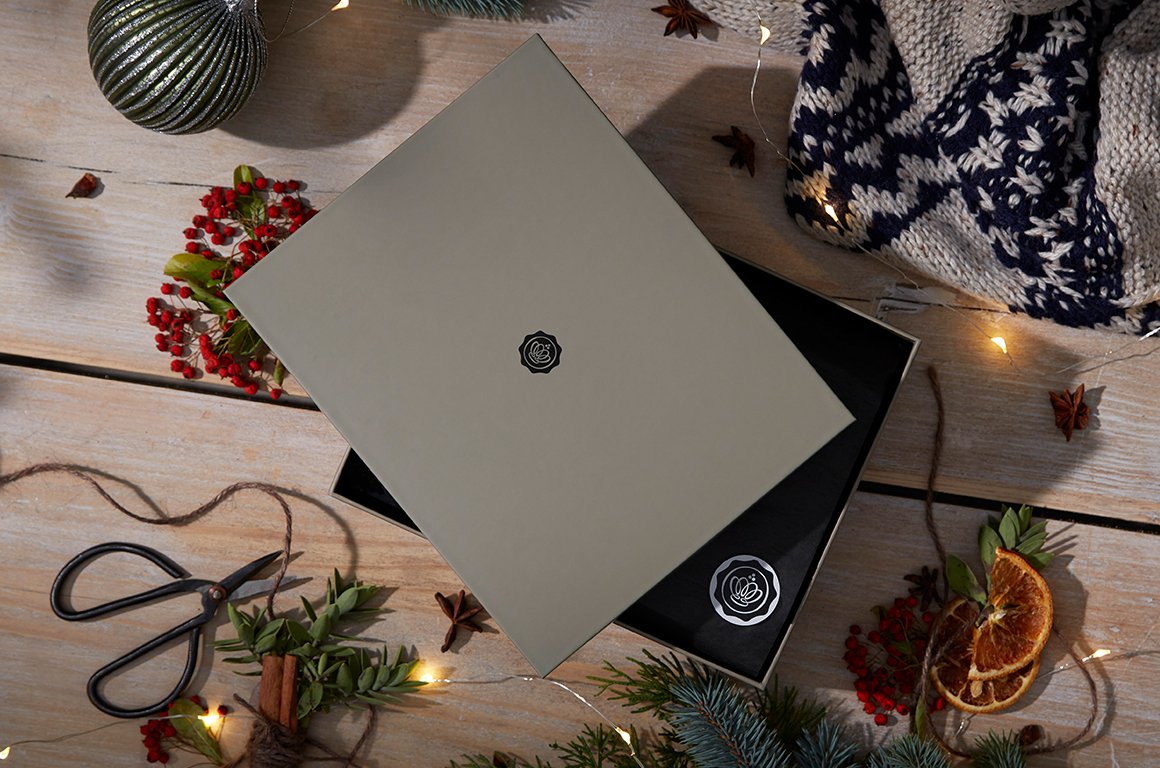 The Perfect Gift 
For
 The Men In Your Life
With Christmas fast approaching, the GLOSSYBOX Grooming Kit is the perfect gift for your father, partner, brothers, sons or male friend! Not only will it arrive beautifully-wrapped, but the contents are guaranteed to please! Treat someone special to this Limited Edition and he'll unwrap products from brands he already loves, as well as a range of grooming must-haves he's been dying to try! 
How To Purchase The GLOSSYBOX Grooming Kit
The GLOSSYBOX Grooming Kit Limited Edition goes on sale on Tuesday, 27th October. Subscribers will be able to buy theirs at 9am, while non subscribers can purchase at 12pm-lunchtime on the same day. This Limited Edition box will cost £25 for subscribers and £30 for non-subscribers.  
For updates on the GLOSSYBOX Grooming Kit, sign up to our wait list now!
Subscribe For Priority Access
Sign up to GLOSSYBOX today to get priority access to this Grooming Kit box, to ensure you don't miss your chance to purchase! Because our Limited Editions sell out FAST! As a Glossy, you'll also receive an exclusive discount (it's £5 less if you're a subscriber!).