Featuring everything from shaving and styling to body and beauty, our 'GLOSSYBOX Grooming Kit Limited Edition' is the ideal gift for the special man in your life. And this month its back and bigger than ever!  
Worth over £145, our latest version of this Limited Edition is packed full of nine products from much-loved brands. We've already shared this box's first sneak peek, which includes products from Avant, Kiehl's and David Beckham.  
So, here's another three!
A Mud Mask That Works Miracles
If your (or a loved one's) skin is feeling a little stressed out, it'll love this next sneak peeked product!  Designed to fight problem skin and imperfections with ingredients such as charcoal, a blend of six acids, K-17 clay and more, is GLAMGLOW's SUPERMUD Clearing Treatment.
Key Ingredients in SUPERMUD
ACTIVATED-X CHARCOAL
An extreme absorption carbon that works to attract toxins and dirt from deep in your pores. As the mask dries, pore-matrix dots appear to let you know the formula is working!
SUPER SIX ACID BLEND
A proprietary blend of both Alpha Hydroxy Acids and Beta Hydroxy Acids that work together at different speeds on different layers of the skin. Together these acids unclog pores that can cause skin problems.
The super six acid blend includes: Glycolic, Salicylic, Lactic, Mandelic, Pyruvic and Tartaric.
K-17 CLAY
A kaolin clay designed to extract and encapsulate excess sebum oils, ready to be washed away.
TEAOXI™ EUCALYPTUS LEAVES
Real eucalyptus leaves steep in the mud, delivering phytoactives into the formula. 
Key Benefits Of 
SUPERMUD
Clearing – 

T

his product v

isibly

 (and 

instantly

)

 clears the complexion.

C

larifying – 

T

his mud t

argets clogged pores, excess oil and dead skin cells.

P

ore-refining – 

Toxins and dirt are removed from the deep within the pores

 after use.
Get The Perfect Shave With 
Australian Bodycare
Are red spots, ingrown hairs or inflamed skin a common occurrence after shaving? Enriched with natural Australian Tea Tree Oil, Australian Bodycare's After Shave banishes these unwanted issues providing a smooth and comfortable shave. Also containing Allantoin and extract of Tasmanian pepper, which both have a soothing effect and prevent irritation, this gentle after shave face balm will keep your skin soft, beautiful and smooth for days. 
Why Is Australian Tea Tree So Good For Your Skin? 
The story of healing tea trees dates back thousands of years and it originates from the Aboriginal people of Australia, with legends describing lakes surrounded by tea trees, that would work wonders on those who bathed in the water. It was believed falling leaves and twigs from the tea trees would leak their essential oils into the water, turning the lakes into antiseptic baths. Local aborigines would use these natural, healing spas to treat a number of conditions, such as skin infection, burns, cuts and insect bites.
Moisturise And Nourish With 
Ecooking
The third and final sneak peek for today is this hydration boosting men's face cream from Ecooking. Banish dry skin and leave your complexion feeling refreshed and revitalised, with the brand's men's face cream and its lemony fresh scent.
Ecooking's facial cream contains: 
Organic Sunflower Oil – That helps rebuild and relieve your skin. It is rich in fatty acids, including linoleic acid which is excellent for the care of dry skin.

 
About 
Ecooking
Ecooking is everyday luxury for your skin. Launched in 2015, Ecooking develops skincare products with a strong emphasis on the visible effect they have and the quality of the ingredients. Step by step, the Danish brand has formulated and developed products to meet any need, and now its range is wide enough to tackle any particular skincare difficulty. 
With creams, lotions, serums, scrubs and more, Ecooking products are for everyone – regardless of skin type, gender or age. The brand's philosophy is that everyone deserves the sense of well-being that healthy and well-nourished skin gives.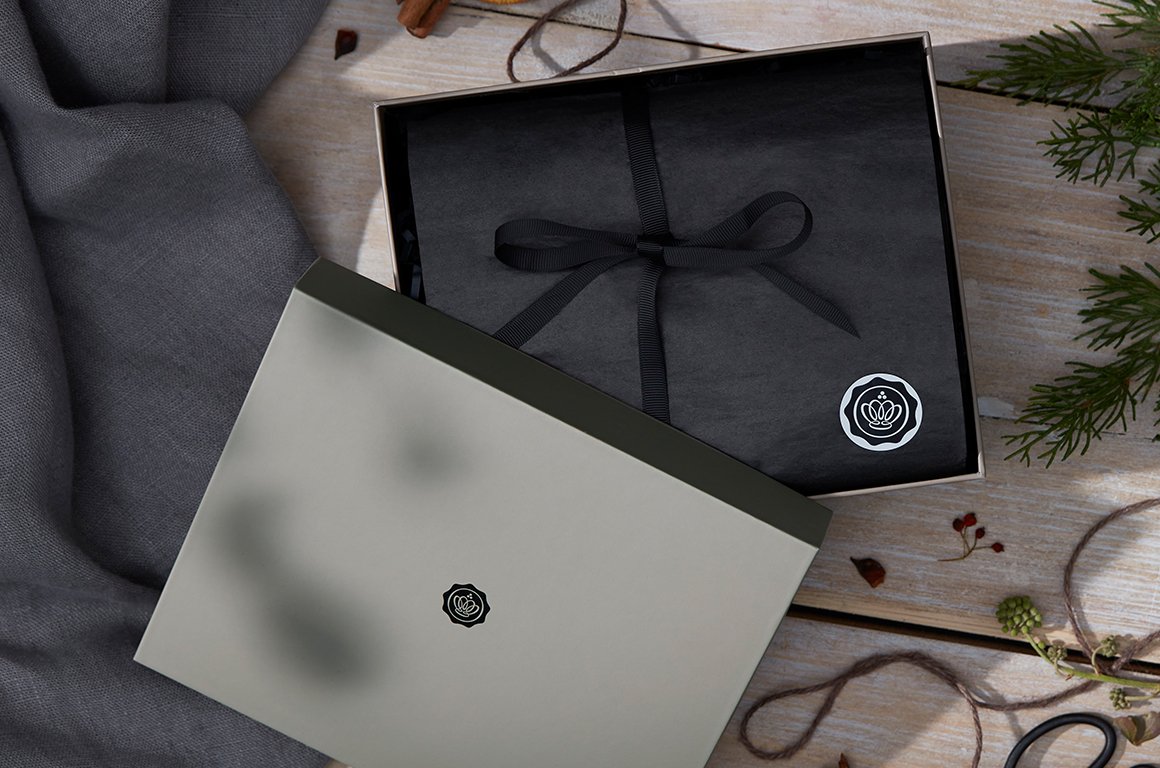 How To Purchase The GLOSSYBOX Grooming 
Kit
The GLOSSYBOX Grooming Kit Limited Edition goes on sale on Tuesday, 27th October. Subscribers will be able to buy theirs at 9am, while non subscribers can purchase at 12pm-lunchtime on the same day. This Limited Edition box will cost £25 for subscribers and £30 for non-subscribers.  
For updates on the GLOSSYBOX Grooming Kit, sign up to our wait list now!  
More Product Reveals To Come
Want to know what other exciting products you'll find in our Grooming Kit? We'll be unveiling one more sneak peek – that'll include this Limited Edition's last three products – over the next couple of days. Keep your eye on both our blog and our social channels for more!  
Subscribe For Priority Access
Our Limited Editions always sell out fast! Become a GLOSSYBOX subscriber today to get priority access to this box, to ensure you don't miss your chance to purchase! As a Glossy, you'll also receive an exclusive discount (it's £5 less if you're a subscriber!).