If you've been a Glossy for a while, chances are you'll have collected a fair few boxes by now… So we thought we'd give you a helping hand before you throw them out, showing you a couple of simple ideas for upscaling them into something fun and new!
And don't forget, whatever you turn them into, we want you to share your own upscaling ideas with us! Share them with us on Instagram, Facebook and Twitter and we may end up coming to you to help us with our step by step guides!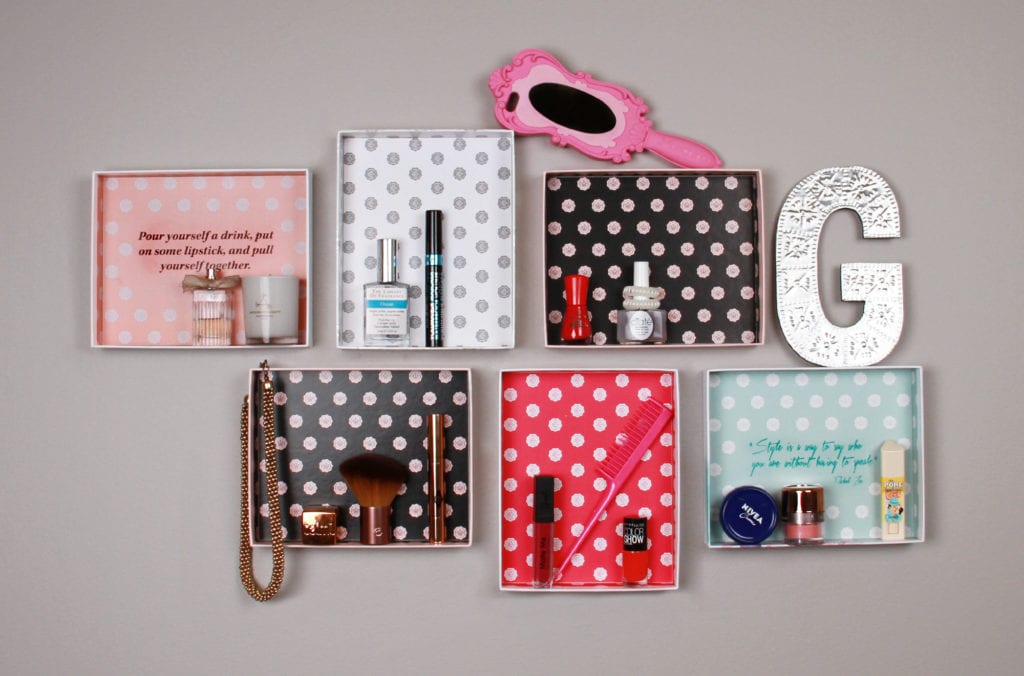 Create Some Glossy Shelves
All you need is a roll of double sided tape or some super strong Command strips, and you can turn your GLOSSYBOX lids into feature shelves! Simply cut four squares of tape (or take a couple of sticky fixers), stick to each corner of the back of your GLOSSYBOX lid and stick it to your wall. Voilà!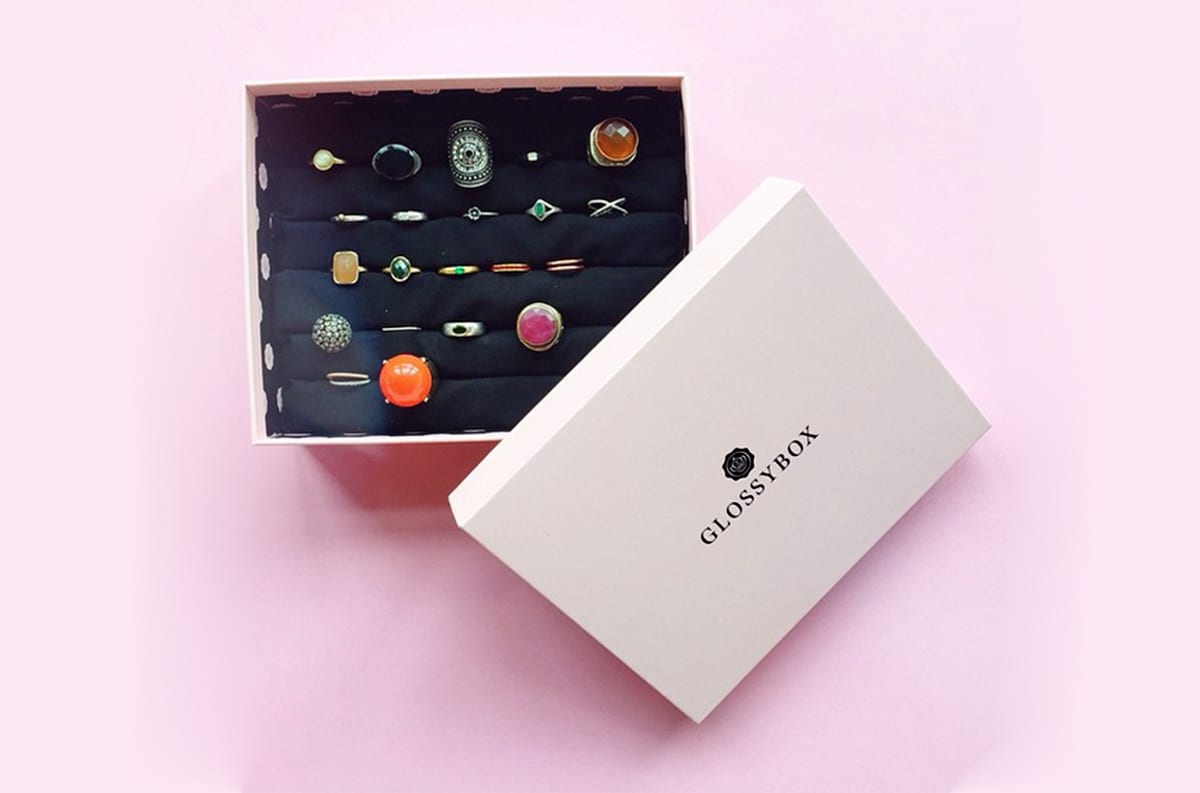 Put A Ring On It

Cut a piece of foam to the size of your GLOSSYBOX.
Slice it into six equal strips.
Taking some black fabric, entirely cover each strip and fix in place at the bottom using multi-purpose glue.
Place each strip into the box side by side, and once the glue is dry you can slot your rings in.
Subscribe To GLOSSYBOX
If these upscaling ideas take your fancy, but you're not a Glossy and therefore don't have any GLOSSYBOXes to use, subscribe today! As a Glossy you'll receive five incredible makeup, skincare and haircare products delivered straight to your door, as well as priority access and exclusive discounts on all of our Limited Edition boxes!