When it comes to false eyelashes, one size definitely doesn't fit all, which is why British brand Eldora have created a fantastic collection of over 60 handmade falsies. Offering a wide range of shapes and sizes, you can find the best false lashes for your eye shape!
Better yet, some of these lashes are featured in our May 'Wild Thing' GLOSSYBOX. So, we've put together the ultimate false eyelash guide to help you to find the best ones for your eye shape. 
Almond Eyes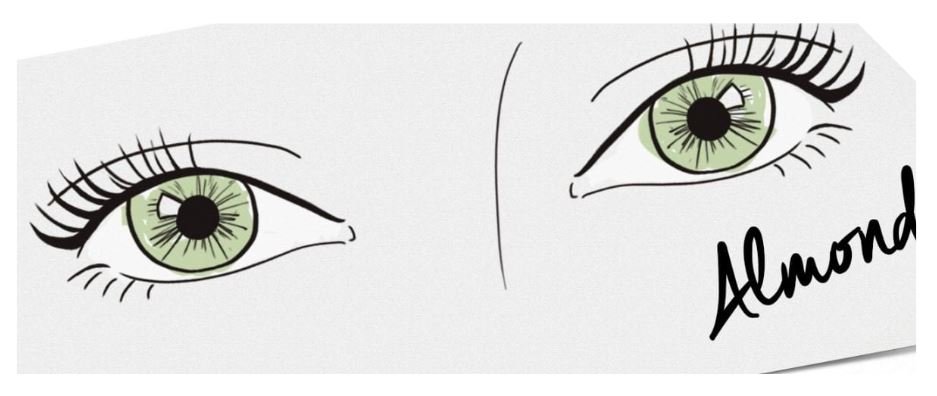 Often referred to as the classically beautiful shape, almond eyes are strikingly symmetrical with a slight lift at the outer corner. The biggest perk of having such eyes is that you can pull off almost all false lashes. 
Of course, a full and wispy black lash, like the Eldora H111 will make your lashes look longer and more fluttery but still quite natural. They work for an everyday look and a glamorous evening design. 
Small Eyes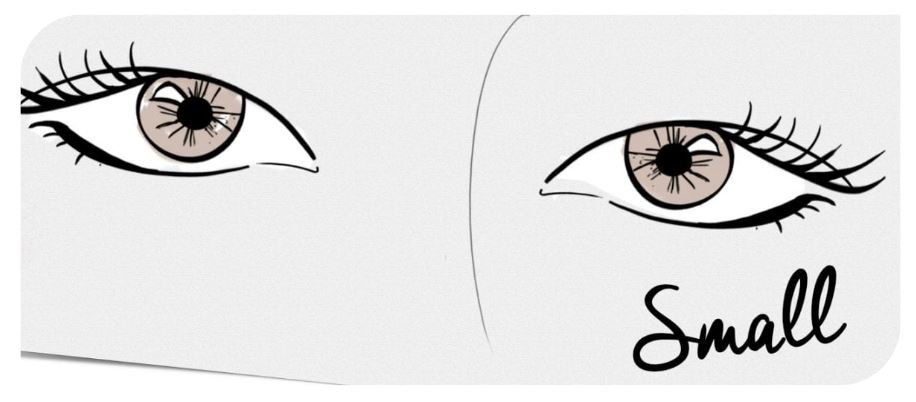 If your eyes are on the smaller side, you want to avoid swamping them with unnecessarily large or thick lashes. This will only make them appear even smaller. Instead, I'd recommend shorter and more spaced out lashes like the Eldora H121 for a casual day look or the longer yet still delicate H122 for a night out. Both of these beautiful designs will open up your eyes and give them a soft, subtle finish. 
Up-Turned Eyes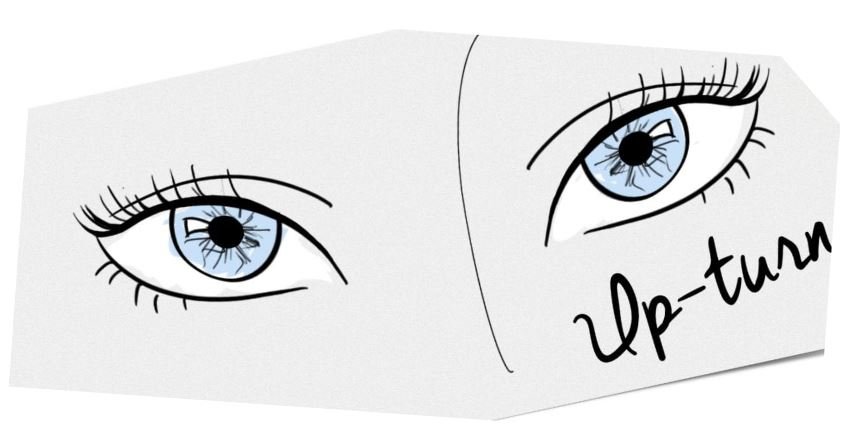 Did you know that most supermodels have up-turned eyes? Though popular on the catwalk, it can be tricky to find the perfect lashes to suit this eye shape. Ideally, you want something that creates a striking winged effect but doesn't flare too much. 
The Eldora H128 boast short, spiky black lashes that complement your daytime outfit, whilst the Eldora H177 aren't too flared or densely packed but still pack a punch. 
Down-Turned Eyes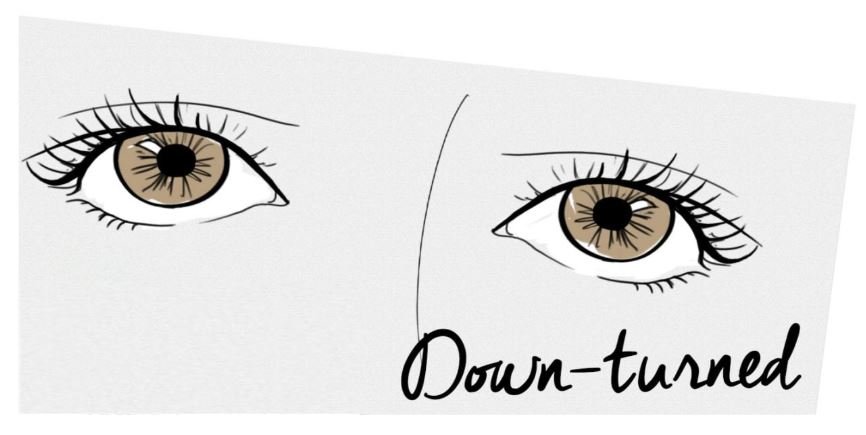 With a slight drop at the outer corner, down-turned eyes are the perfect shape for creating the glamorous feline flick. You just need to opt for a pair of lashes that lift your lash line.
For this, I'd suggest something with a full spiky flare like the Eldora H163. They will create such a striking look!
Round Eyes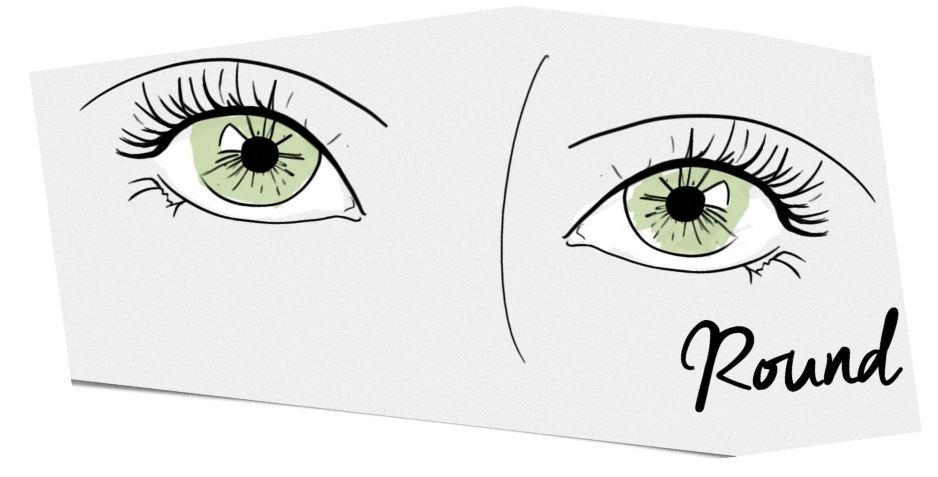 Round eyes are essential the bigger and rounder version of almond eyes with that same classic doe-eyed shape. If your peepers are round, then you're in luck! You can flaunt pretty much any lashes you want too. 
If you're going all out, I'd opt for the Eldora H178 with their thick strip lashes and winged corners. They add so much volume! If it's a more casual look that you're aiming for, then the Eldora H169 will do the trick nicely. Short and wispy, they become longer towards the outer corner for a subtle touch of drama. 
Hooded Eyes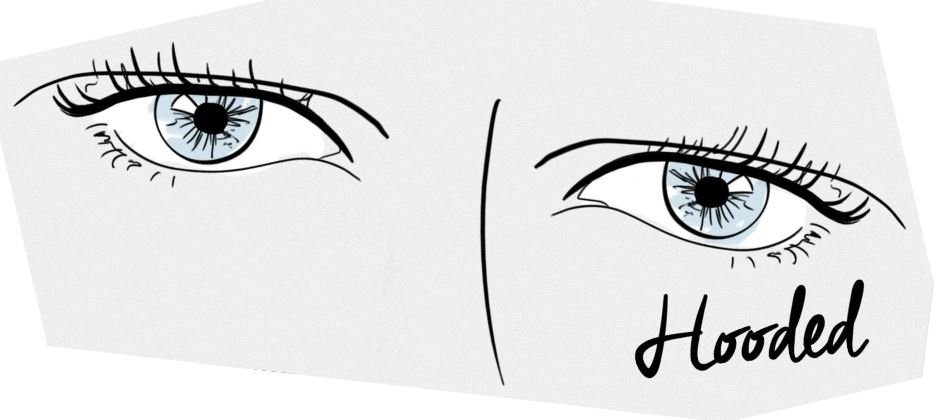 Mysterious and alluring, hooded eyes can be seriously captivating – assuming that you're wearing the right lashes, that is. Flaunt the wrong ones and they can really pull your eyes down. So, to avoid this, you want to draw focus towards your brow bone instead.
Pretty and natural-looking, the Eldora H125 add length without looking OTT, whilst the Eldora 180 are more densely packed to create a sultry effect. 
Who Are Eldora?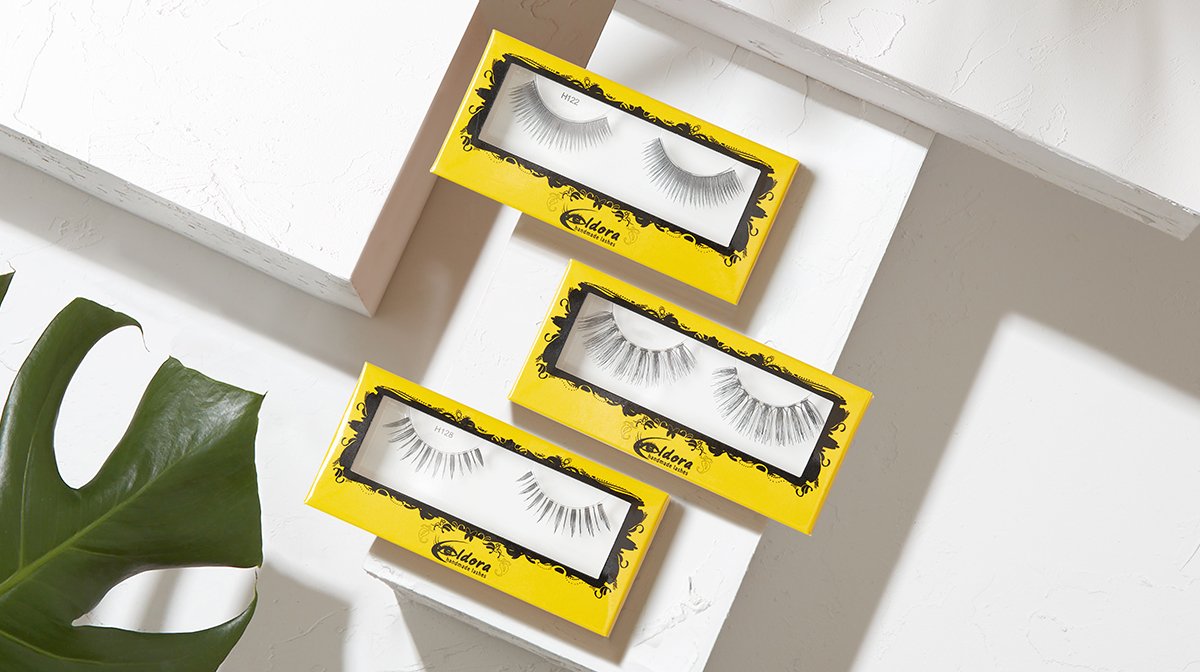 Eldora is a Manchester-based false eyelash company that was created in 2008. Founder Ella launched the brand with the help of a team of beauty buffs and lash lovers, all of who were passionate about creating a broad range of beautiful, high-quality lashes that would have something for everyone. You have to admit, the above list proves that the collection features lashes for every eye shape and occasion.
You'll also be happy to know all of their lashes are handmade, vegan and cruelty-free. What's not to love?
Subscribe To GLOSSYBOX
Want to feel like your best self? Every month, we send our subscribers 5 skincare and makeup treats that make them look and feel their best. Don't miss out! Subscribe to GLOSSYBOX now…