This box has now sold out!
Happy New Year Glossies! It's finally 2020 (bring on the roaring Twenties!) and that means it's time to kick-start your new revitalising beauty ritual to take on the year ahead.
This January, our 'Sleep and Refresh' edit is filled with beauty tools and cosmetics that will give you a refreshing no-makeup makeup look, as well as complexion-boosting skincare that will create an I-woke-up-like-this glow. Whether you're still recovering from the festive season just gone or you're ready to get back into a healthy routine, we've got you covered with this incredible box.
What's Inside Our January 'Sleep and Refresh' GLOSSYBOX?
A Complexion-Boosting Oil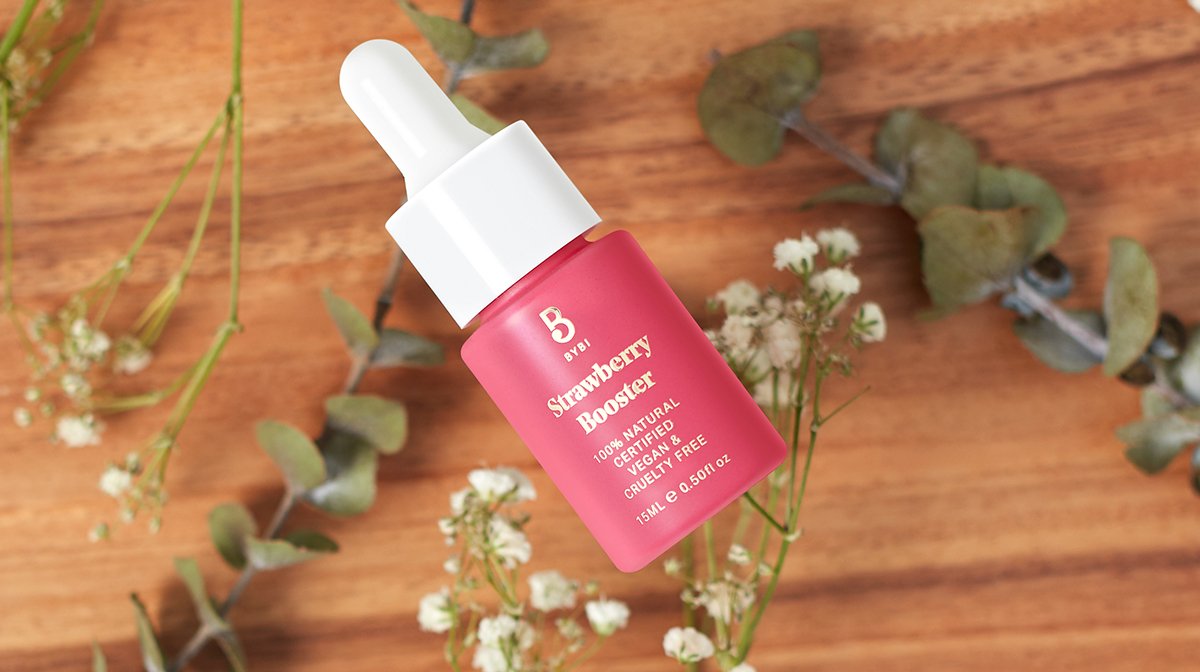 Brought to you by clean and natural skincare brand BYBI (yes, the same wonderful company that created the plumping lip balm from our March 'Empowerment' box last year), your first sneak peek is a sustainable 100% cold-pressed strawberry seed oil that is made from upcycled seeds from the juice industry.
Not only is it great for the environment but it is even better for your skin. Rich in antioxidants and omegas 3 and 6, it works to soothe, nourish and hydrate dry skin, leaving you with a softer and brighter complexion.
Intrigued? You can find out more here.
A No-Makeup Makeup Essential
As for your second sneak peek, all will be revealed on the 4th. In the meantime, all I can say is that this vegan and cruelty-free cosmetics product will allow you to achieve a refreshing no-makeup makeup look in seconds.
It's the secret to a clean, polished look!
More Trending Skincare
Let's face it, getting your full eight hours of sleep isn't always easy. So, we've also included a restoring and toning skincare must-have that promises to give you glowing skin even if you haven't had enough shut-eye.
It's a really trendy ingredient and we can't wait for you to try it!
Five Things Happening This Month
1. #nofilter
This year, I want to openly talk about issues that face every woman every day with #nofilter. First up? Periods.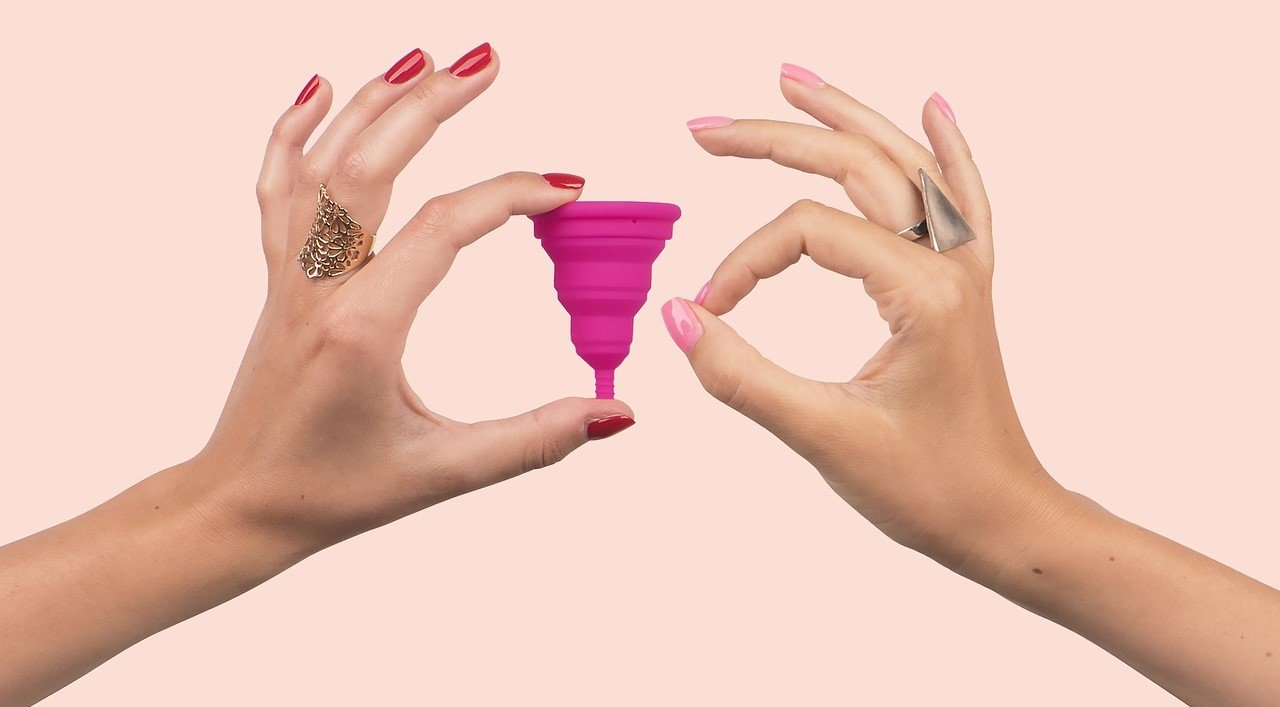 While 50% of the population may get them every month for the best part of 40 years, periods are still a taboo subject that is kept hush-hush. So I'll be talking about all things periods, from the launch of the period emoji to schools across the UK getting free access to menstruation products. I'll also be giving tips on how to adapt your skincare ritual according to your cycle and much more. Stay tuned!
2. Your Beauty Trends Update
My favourite thing about the new year is that it brings with it a whole new flood of beauty trends and discoveries for us all to explore.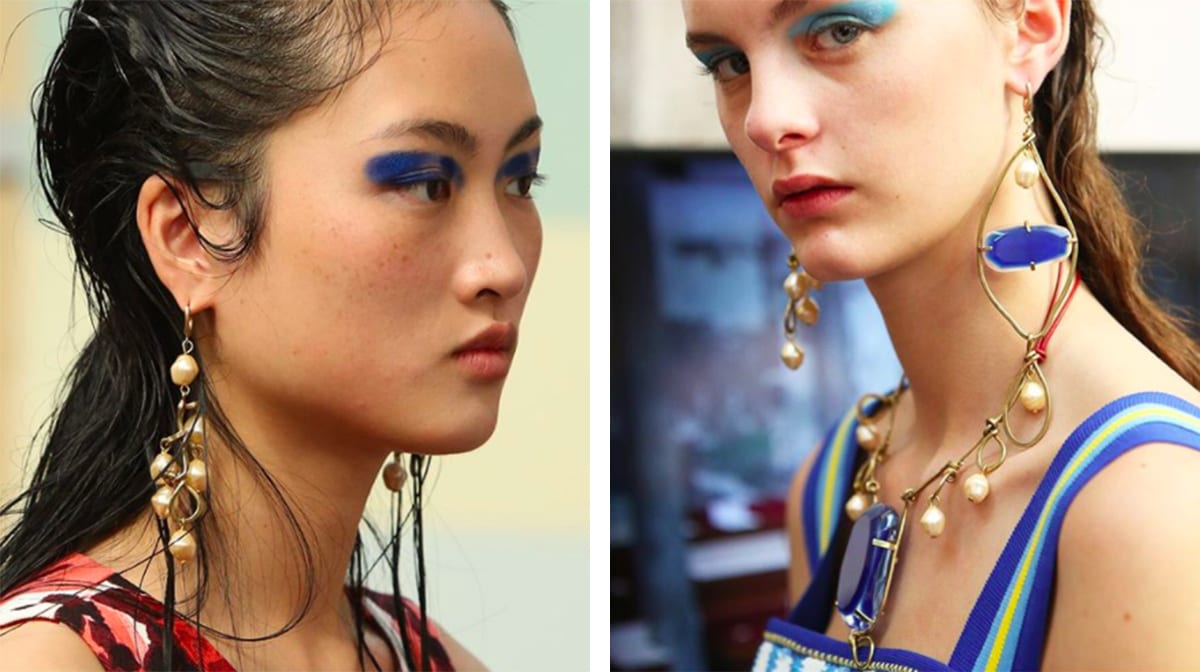 From the 2020 Pantone colour we should all be embracing, to electrolyte skincare and the latest technology innovations that are going to revolutionise the beauty world, I'll give you the low-down on everything you need to know.
3. The GLOSSY Lounge Is Here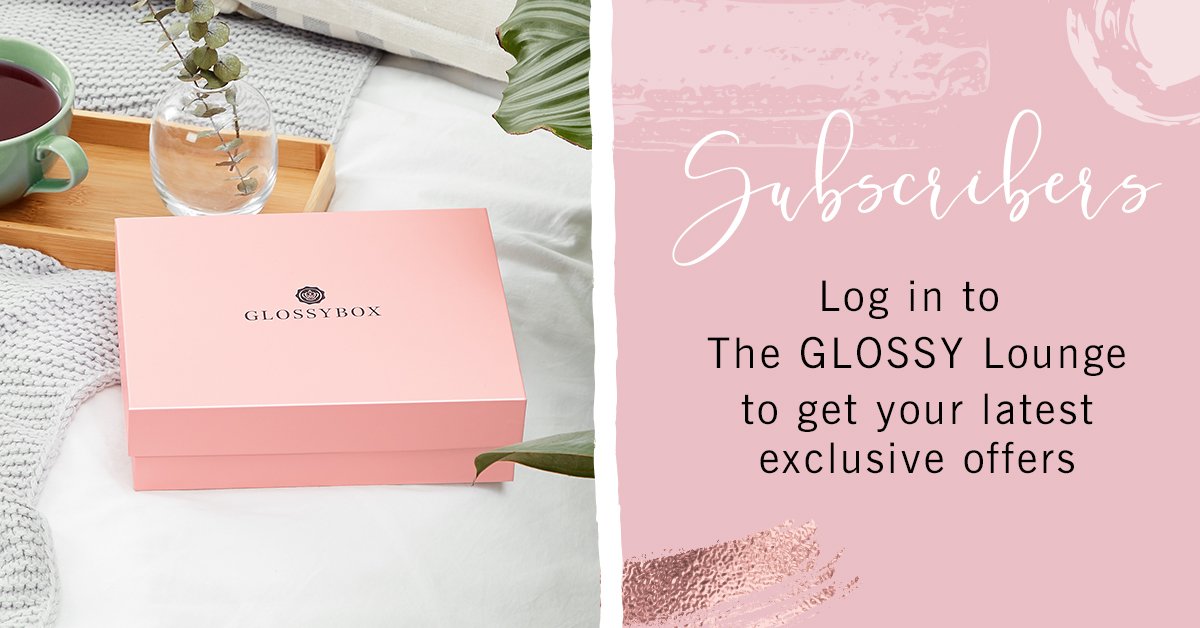 As always, there are loads of exclusive offers and competitions waiting for in The GLOSSY Lounge. Until the 14th of January, we've got incredible offers from Johnny Loves Rosie, Virgin Wines and Coconut Lane.
On the 15th, we'll be introducing a brand new selection of discounts from must-have beauty, fashion and lifestyle brands! To enjoy the VIP experience, simply log into your subscriber account and shop the offers.
4. Our Facebook Live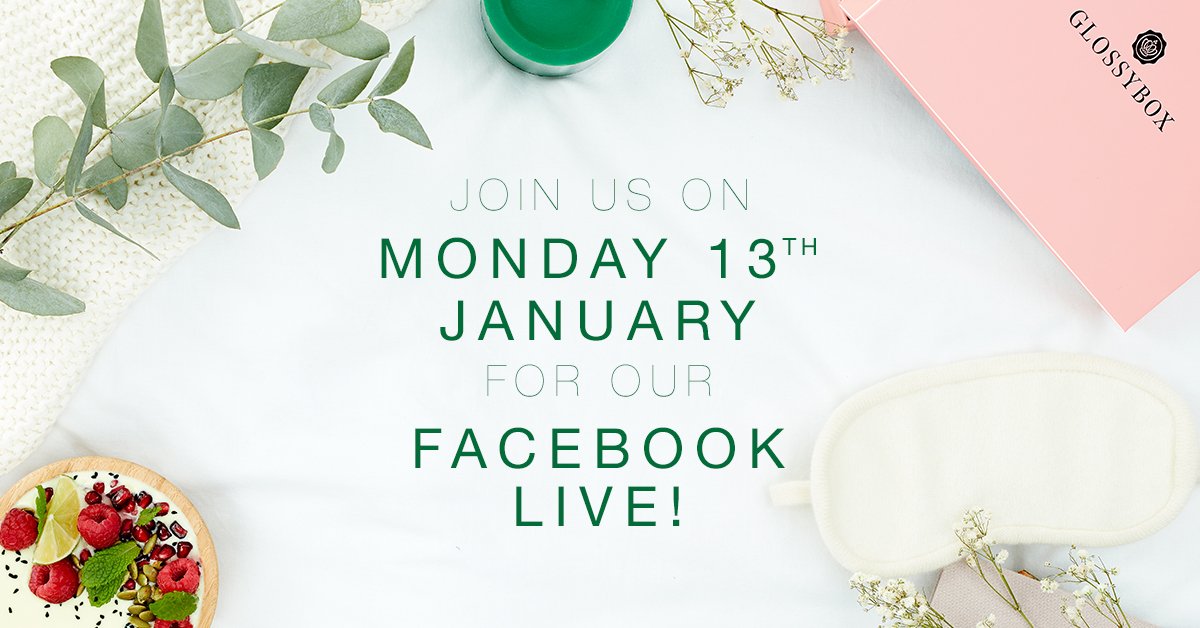 We'll be hosting our last Facebook Live of the year on Monday 13th of January at 1pm! As always, we'll talk you through all of the standout products in our 'Sleep and Refresh' GLOSSYBOX. Join us to get all of our insider tips and tricks!
We'll even give you the chance to enter our competition and win an incredible bundle of prizes from all the brands in this month's box. See you then!
5. Download This Gorgeous Phone Wallpaper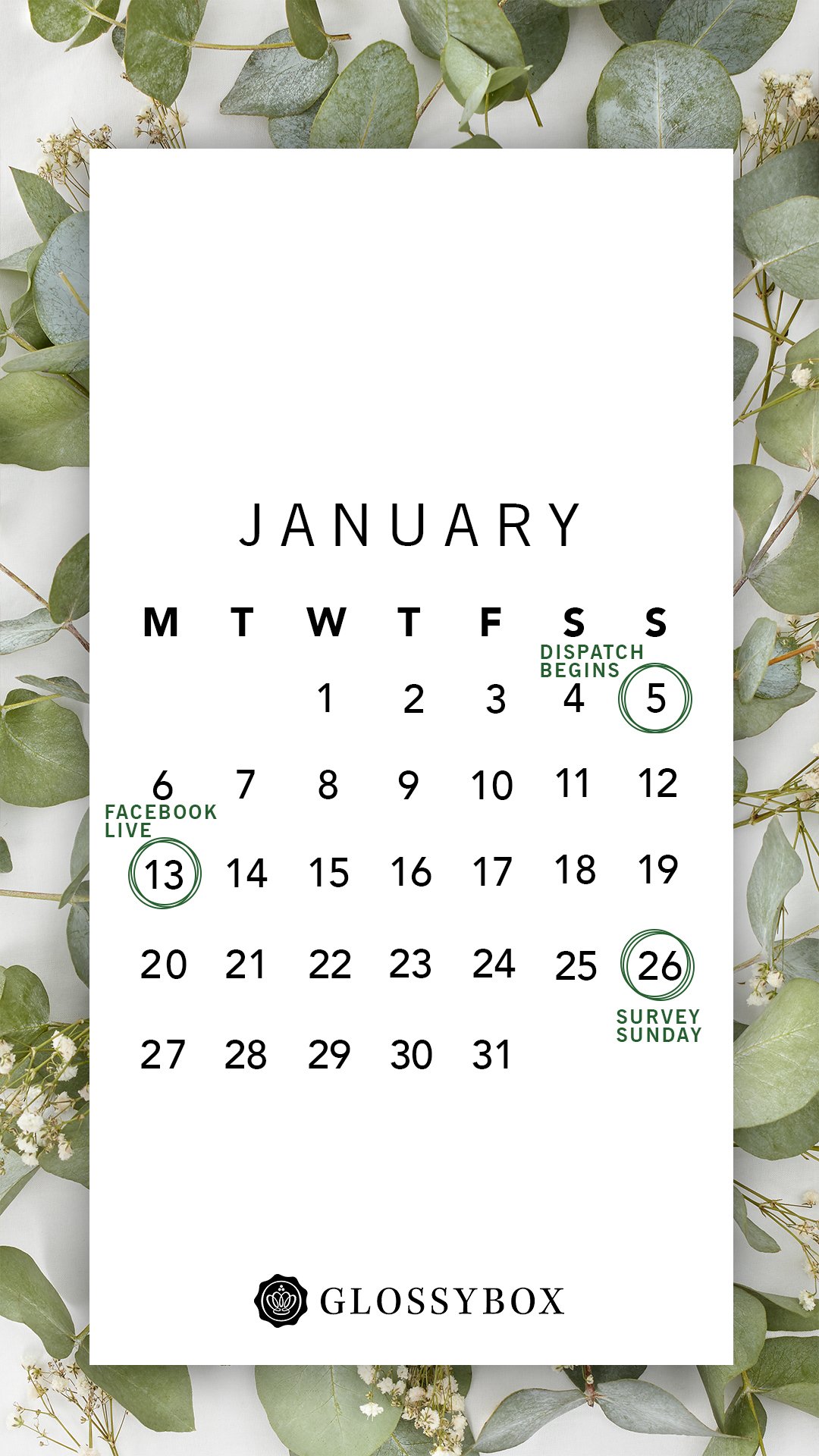 If you're on a mobile phone, just press down on the image until the options menu pops-up and select 'download image'. If you're on a computer, simply right-click on the image and select 'save image as' to download this gorgeous calendar.
Order you 'Sleep and Refresh' GLOSSYBOX Now
Featuring complexion-boosting skincare and refreshing makeup, our 'Sleep and Refresh' GLOSSYBOX will give you a healthy I-woke-up-like-this glow.