I'm so excited to announce that we'll be launching our first-ever GLOSSYBOX Grooming Kit! A Limited Edition designed for all the deserving men in your life, it is filled with 12 products that cover every step of their grooming ritual.
Tired of the men in your life stealing your favourite products from your GLOSSYBOX? Buy them their own version…
The Story Behind The GLOSSYBOX Grooming Kit
This October, we're so proud to introduce you all to our debut 'GLOSSYBOX Grooming Kit'!
Worth over £110, it is our first-ever box created with men in mind. From cleanser, toner and moisturiser, all the way to beard oil and an eau de parfum, it includes all the essentials they need to look their best. No more using up your favourite products!
The Perfect Gift For The Men In Your Life
With the festive season coming up, the GLOSSYBOX Grooming Kit is the perfect Christmas or birthday gift for your fathers, brothers, boyfriends, sons and male friends.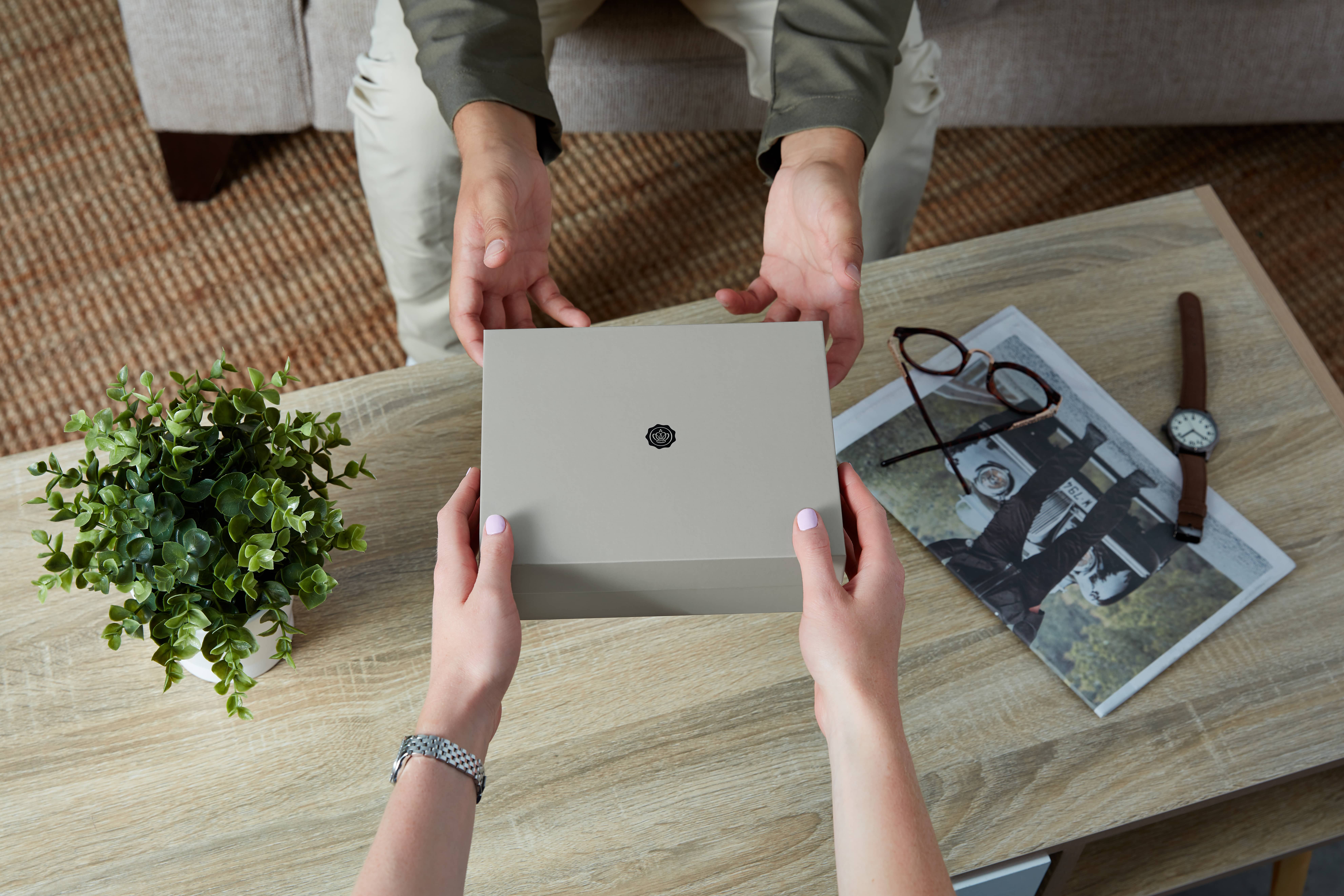 Not only will it arrive beautifully-packaged in a grey GLOSSYBOX, but the contents are guaranteed to please too! Treat someone special to this Limited Edition and they'll unwrap 12 products from top-of-the-range brands, including Dermalogica, Rituals and Sunday Riley.
How To Purchase The Box
The GLOSSYBOX Grooming Kit Limited Edition will go on sale Monday, 28th of October at 1pm for subscribers and at 7pm that same day for non-subscribers. It costs £25 for subscribers and £30 for non-subscribers.
As I'm sure most of you know, our Limited Editions sell out fast! Don't risk missing out. Become a GLOSSYBOX subscriber today to get priority access! As a Glossy, you'll also receive an exclusive discount (it's £5 less if you're a subscriber!).
Product Reveals To Come
I'll be unveiling the full contents of this Limited Edition Grooming Kit on our blog and across our social channels from the 20th of October onwards. Stay tuned for our daily reveals!
If you aren't a Glossy yet, you can sign up to our waiting list here. We'll send you updates about this Limited Edition and all our upcoming Limited Edition boxes.
Facebook Live: Grooming Kit Edition
We'll also be hosting a live unboxing of our Limited Edition Grooming Kit on Monday, 28th of October at 1pm. The GLOSSY Team will talk you through all of the products inside this first-ever Grooming Kit!
Don't forget to tune in and discover the 12 incredible products nestled inside.
Subscribe For Priority Access
To get priority access to The GLOSSYBOX Grooming Kit Limited Edition, enjoy an exclusive subscriber discount and receive our 'Angel or Devil' October edit, order your first GLOSSYBOX now!